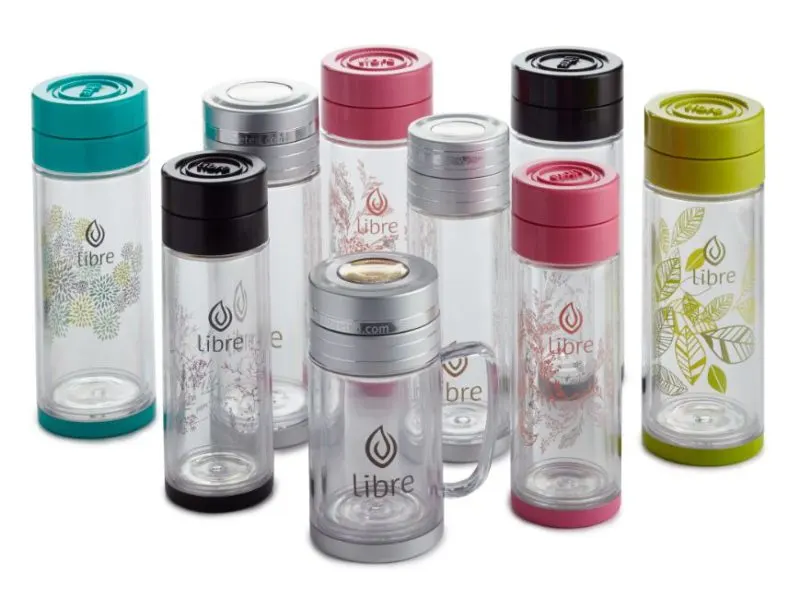 I know Halloween is tomorrow and I don't want to freak you out or anything but it's not too early to be thinking about holiday gifts. I can't believe I just said that actually because I'm barely ready for Halloween let alone Christmas! Getting gifts for my kids is pretty easy but gifts for my other family members can be challenging. My mom always tells me the same thing, "Whatever you want to get me is fine. I'm sure I will love it. Just don't spend a lot of money!" For once I hope my mom isn't reading my blog because I think I have found the perfect gift for her, actually, it's the perfect holiday gift for tea lovers. Libre tea glasses! Did you notice it comes in pink? You can be sure that's the one I'm putting on my wish list!
My mom and I are not big soda drinkers but we do drink a lot of ice tea. I really don't like dark bitter tea but sometimes when I'm out and about I am at the mercy of whatever fast food tea is available. I like very subtle teas like passion fruit or orange spice but you hardly ever see those on the menu. I am really loving this Libre Tea Glass idea because I can create my own brew or use my favorite loose tea leaves. You're not limited to tea though, you can create your own fruit infusions as well.
The Libre tea glass is a pretty and practical choice for convenient leaf tea 'on the go'. Its removable filter keeps all the leaves, or the bag, in the glass away from your mouth – great for fruits or soothing herbal elixirs; create your own flavorful beverage. Libre has made it really easy for us by creating 'how to video' showing 3 ways to use and brew tea. They are 100% BPA free, will keep drinks hot or cold, are very durable and are easy to wash due to the glass interior. You can take it to the soccer field, yoga class, on a hike, or the morning dog walk.
They have a ton of colors and sizes to choose from as well. The Classic Collection has a sophisticated metal trim with gold detailed lids and the Libre Life Collection features bright, cheerful patterns. They also have great deals on 6pcs Holiday Gift Paks.
The nice people at Libre gave me a coupon code to share with you as well. Use code USAMoms10 at checkout for 10% off til November 15th.
This is the one I'm eyeing for myself…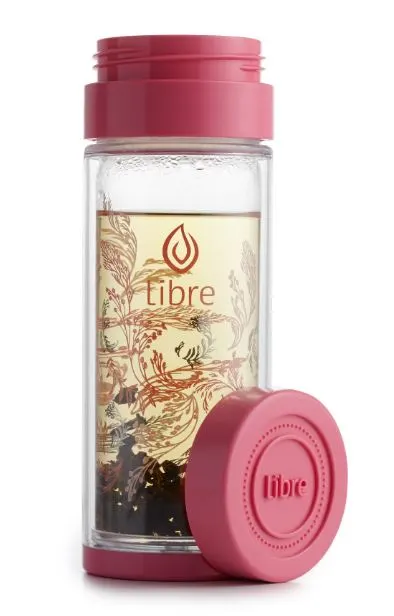 You can learn more about Libre on their website or connect with them on Facebook. You can watch a video here with more info on the tea glasses.
Happy Holidays & Happy Shopping!
*Although this post is sponsored, all opinions are my own.