POPSUGAR sent this box to me for review but all opinions are my own.
POPSUGAR Must Have August 2017 will get you in the mood to throw a party, journal your hopes and dreams, and pamper yourself while doing it. I'm sharing my POPSUGAR Must Have August 2017 subscription box review…you're gonna want to get in on this.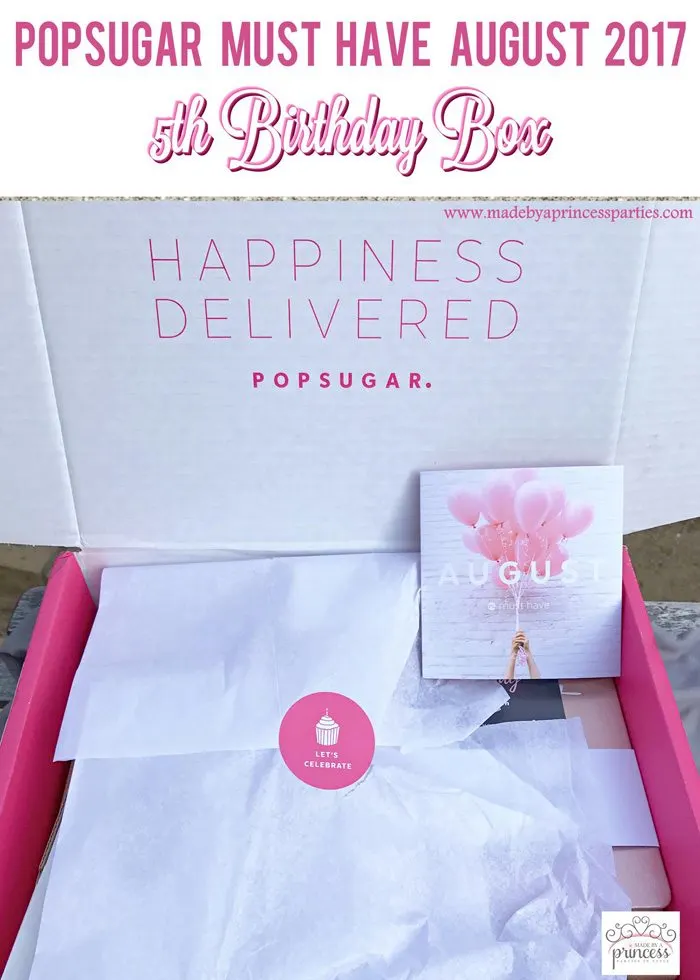 POPSUGAR Must Have is a monthly subscription box for women that's filled with best-loved brands and full-sized products valued at over $100. Some of my favorite go to goodies have come from this subscription. I wear my rose gold Kendra Scott bracelet from the November 2016 box all the time and get so many compliments on it. If you are looking to spoil yourself you really should consider joining the thousands of other women enjoying POPSUGAR Must Have boxes. I am so excited to be sharing my POPSUGAR Must Have August 2017 subscription box review with you today not only because I love my #popsugarmusthave boxes but because this is the birthday box! It's their 5th birthday and they are celebrating in a big way. This year marks Lisa Sugar's 5th year in curating her and her team of editors favorite items for you!
I love coming home and seeing a bright pink box on my doorstep! I never know what's inside which makes it so fun. Every month has a theme. The June box was beachy. My daughter quickly snagged the baseball cap and it looks so much cuter on her than it does me. My favorite item though was the vinyl zipper pouch. Every time we go to the beach or the pool my kids throw their wet suits in it…it's definitely become a summer must have.
This month…oh my goodness! So many fun things in here…where do I start?! First of all, the info card is pink so we're already off to a really good start.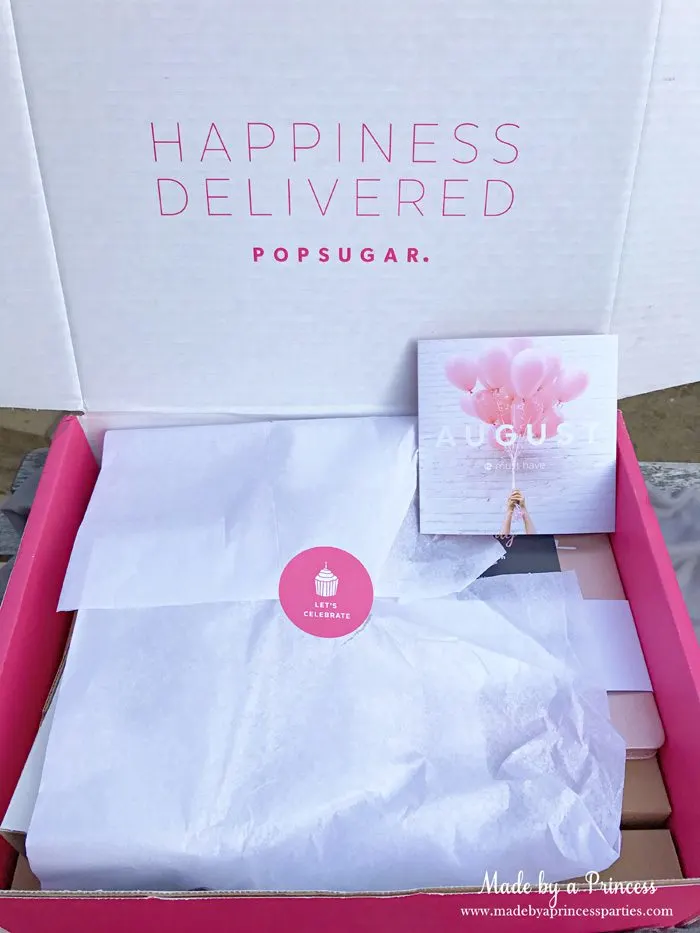 Look at all this fun stuff!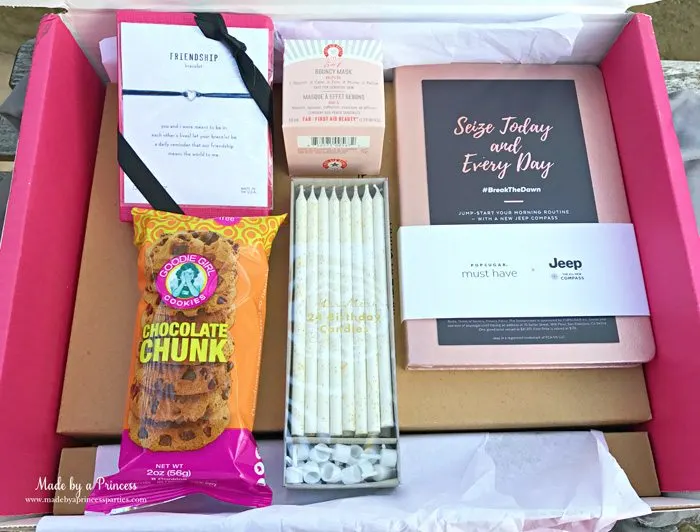 The first thing I noticed was the rose gold journal…I'm totally obsessed with rose gold. This Fringe Studio "Free Spirit" journal is Sponsored by JEEP. Looking through the pretty pages I noticed that each page says, "Find your true North" which is something that really speaks to me right now.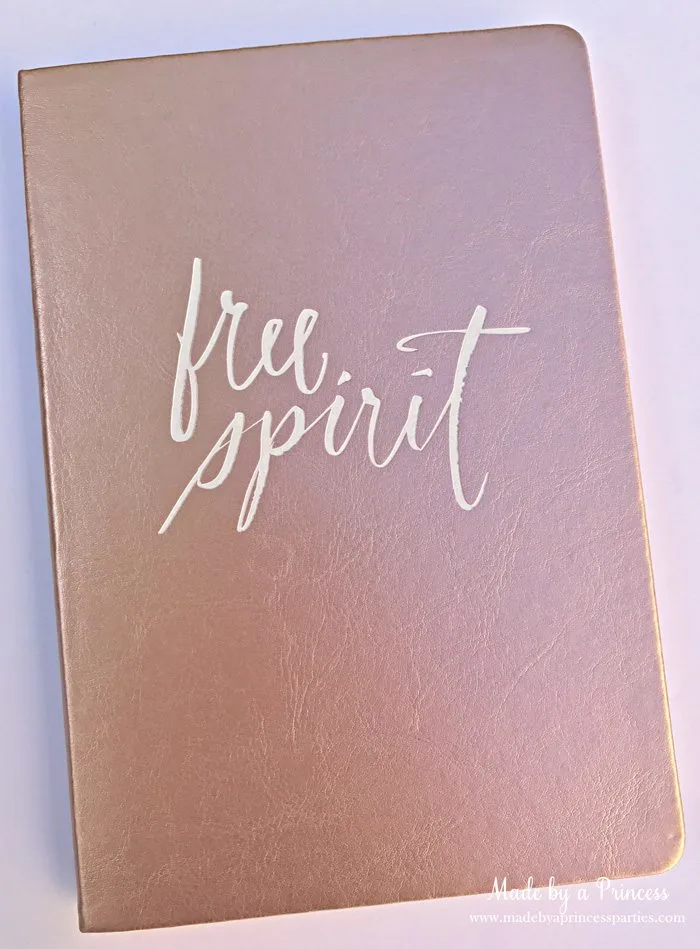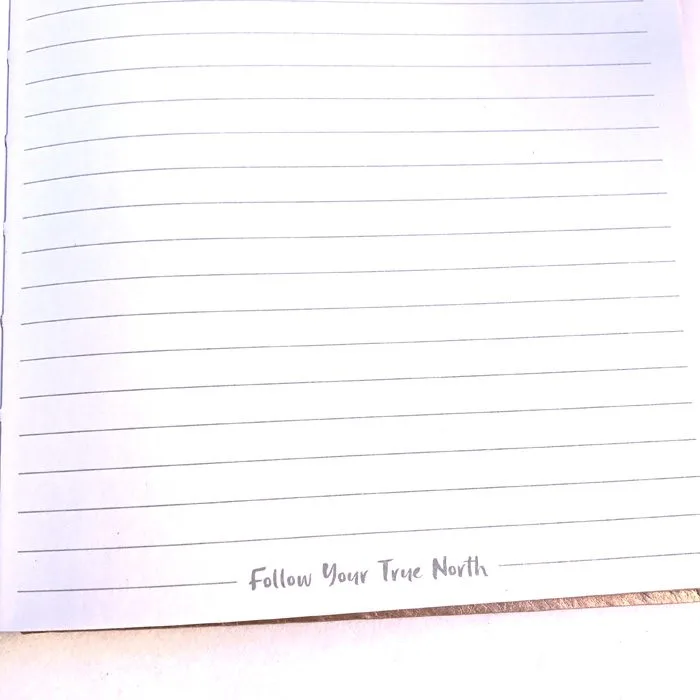 My daughter saw the cookies first naturally and asked if she could have them to share with her big brother. Such a sweet girl! I have quite a few friends who have are gluten intolerant so I'm happy to let them know that Goodie Girl Cookies makes a great tasting chocolate chip cookie. They are the perfect little snack size and taste really good.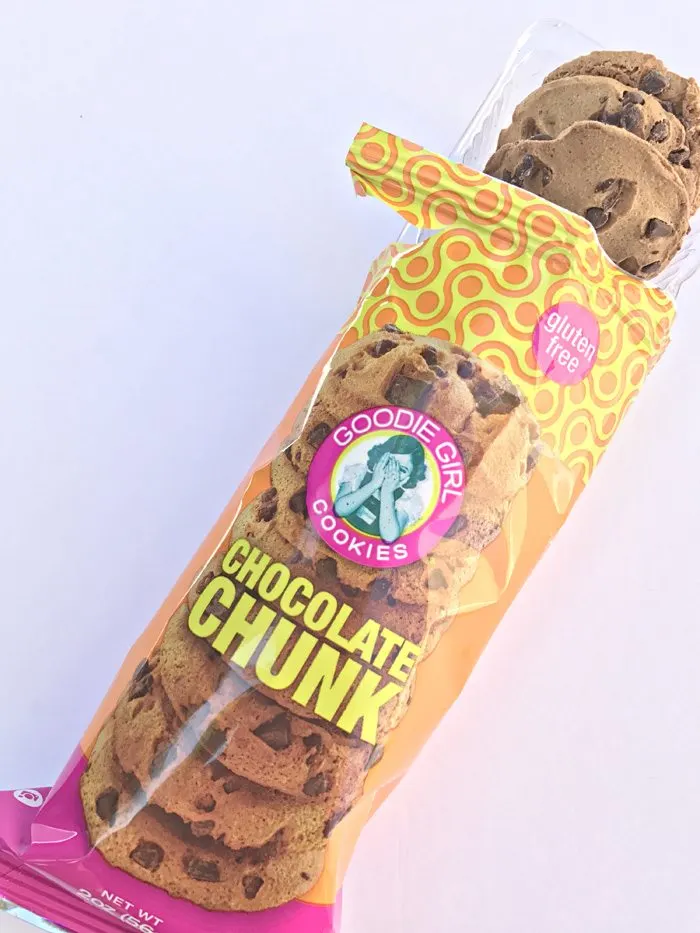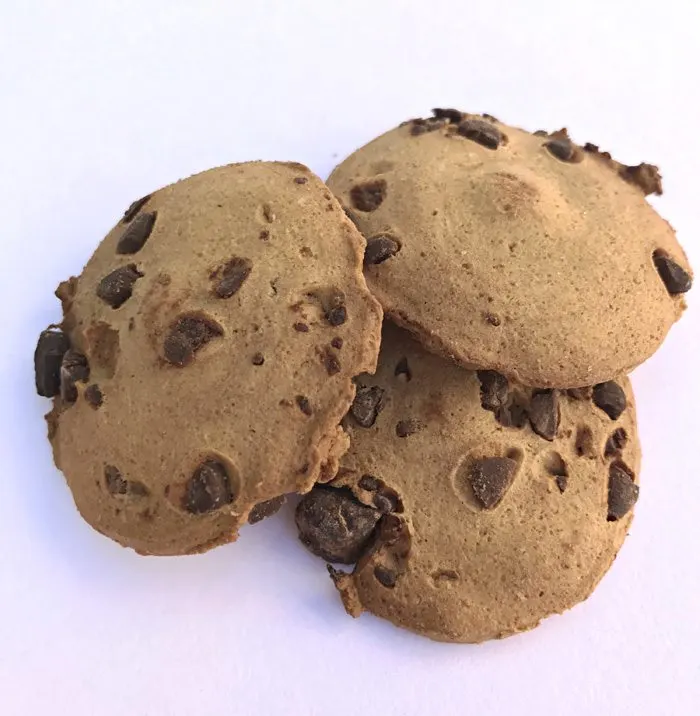 The candles have gold glitter…love. I love everything from Meri Meri and the fact that they're glittered makes me love them even more.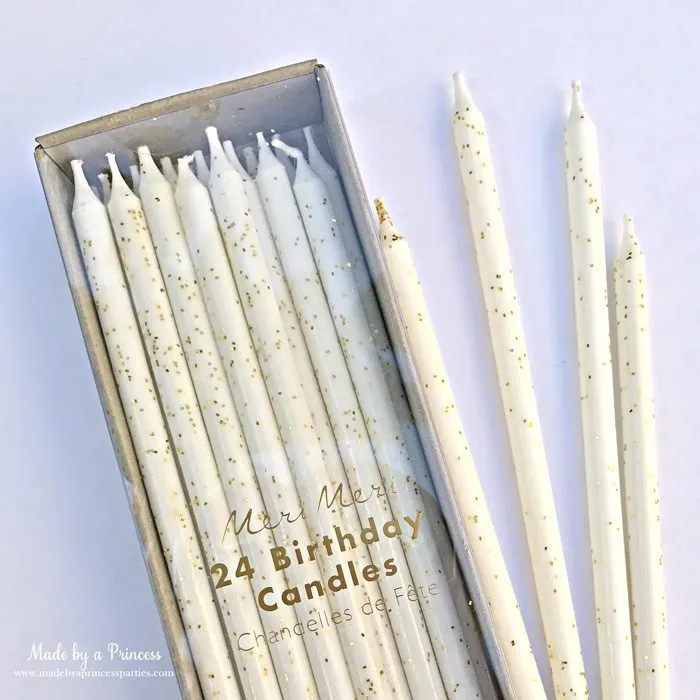 I have been on a navy blue kick for awhile and this darling bracelet from Dogeared matches my clothes perfectly. My bestie likes navy too so I'm going to have to order one for her from Shoptiques.com…although this "Team Champagne" pouch is awfully cute!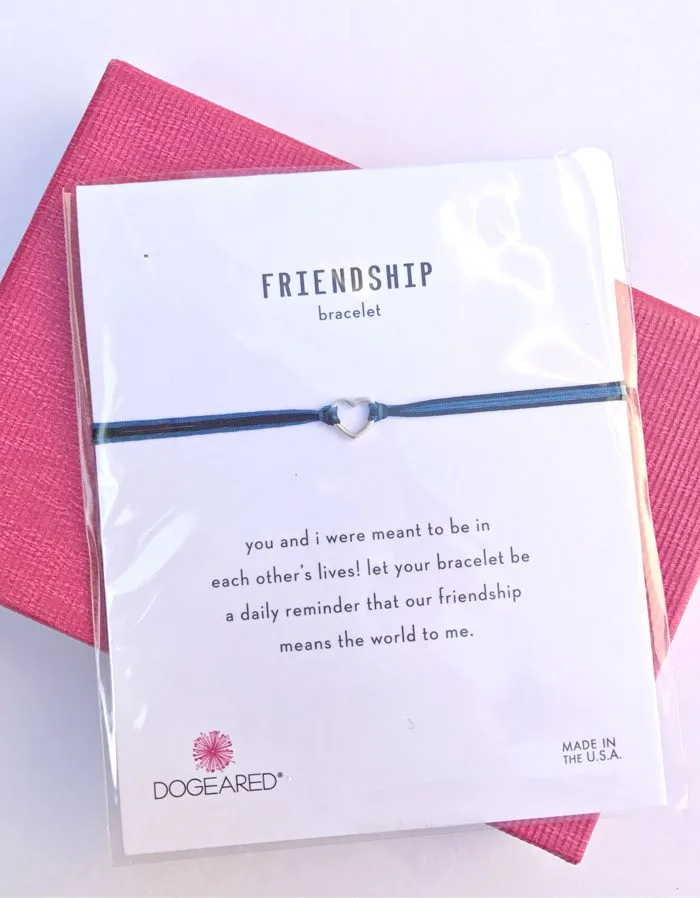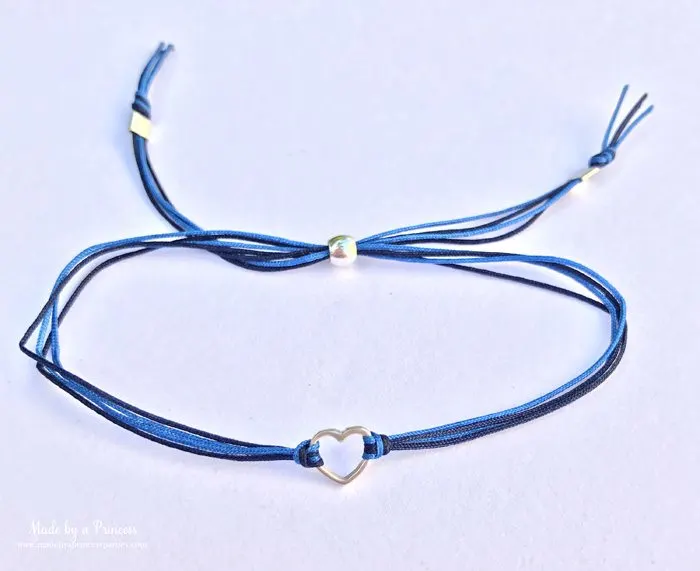 The more I think about it the more I realize I *need* this pouch from Shoptiques.com so excuse me while I pop on over and place my order with this gift card right here…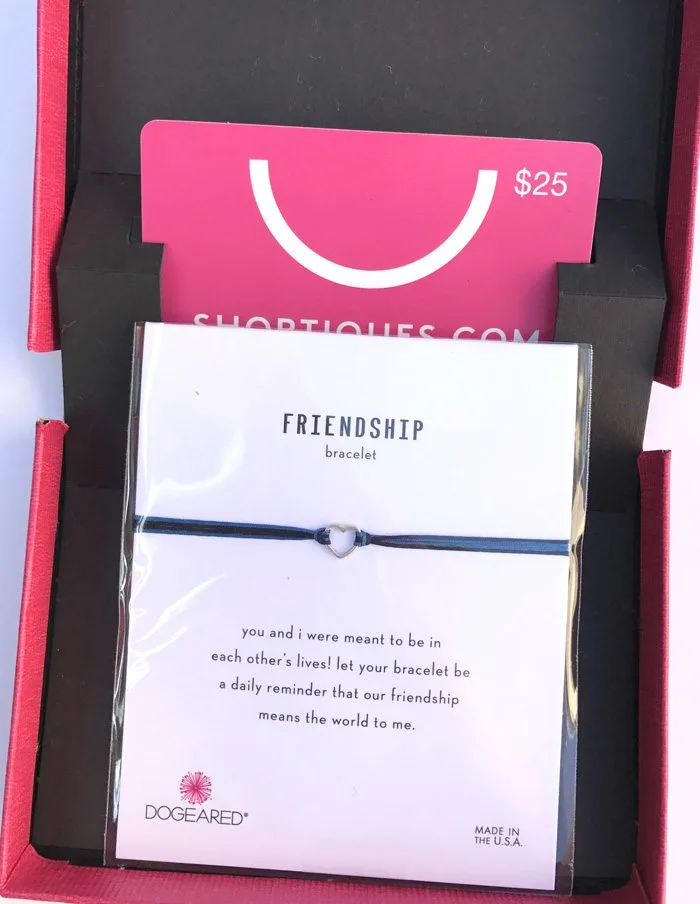 I do love me so pampering! Tonight while I watch "Beauty and the Beast" for the 30th time, with a glass of champagne, I will be nourishing my face with this "5 in 1 Bouncy Mask" from First Aid Beauty. I am very scent sensitive and this smells really nice. Kind of sweet actually.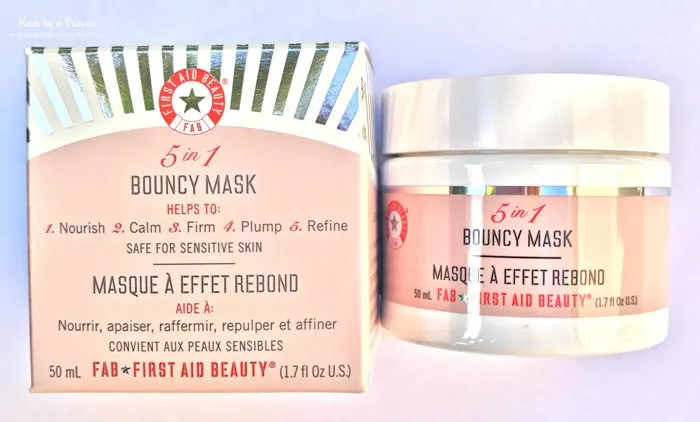 Can we talk about this tray for just a second? How stinkin' cute is this?! It is perfect for so many things. Serving champagne and macarons, serving champagne and orange juice, maybe champagne and croissants, and most definitely champagne and fried chicken. Don't knock it til you try it…it's gooooood!!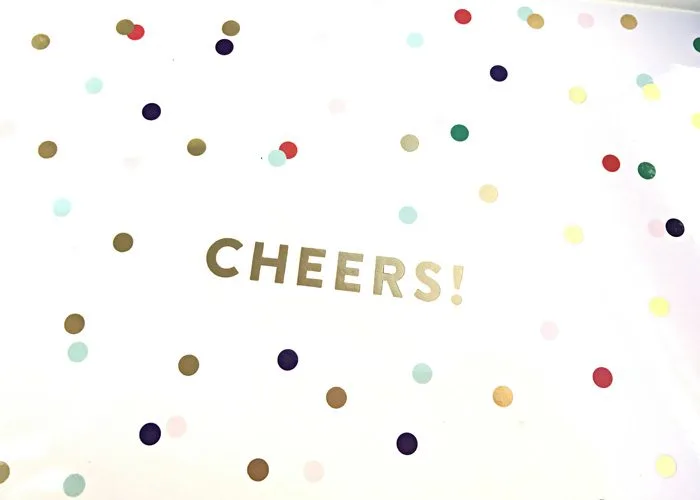 Are you ready to order your first box?! It's really easy. Just sign up on the POPSUGAR Must Have website and use my special code: PARTY at checkout to take $10 off your first order.
You can check out all the past boxes on the POPSUGAR website as well. Just go to "Past Boxes" on the top navigation bar and you'll see all the stuff you've been missing. For $39 a month you really can't go wrong. One of my best friends is a little (ok, a lot) subscription box obsessed and she says this is her favorite one. Treat yourself, Party Princesses! You'll love it!
If you sign up before the end of the month you will be eligible to win some great prizes. All current Must Have subscribers are eligible for a chance to win!
Week 1: Limited # of lucky subscribers will win something from Pehr Designs
Week 2: Limited # of lucky subscribers will win something from First Aid Beauty
Week 3: Limited # of lucky subscribers will win something from Kendra Scott
Week 4: Limited # of lucky subscribers subscribers will win something from Tarte cosmetics
Week 5 (8/31): 5 Grand Prize! Limited # of subscribers something from Cambridge Satchel Co + 1 year Must Have
I'm crossing my fingers! Good luck!