This post sponsored by Wayfair but all opinions are my own.
I'm sharing my Strawberry Almond Cobbler recipe to celebrate the delicious strawberries we have here in California this summer.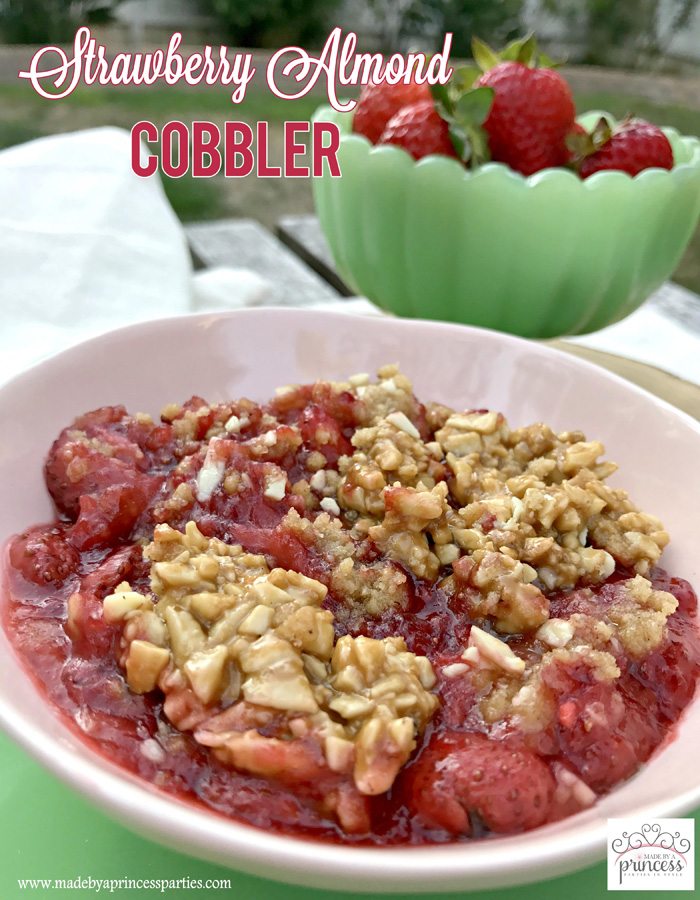 We have strawberries year round here in California but they are especially sweet in the summer. We eat strawberries by the pound in my house so I thought I would make my family a special treat and bake them a strawberry dessert. I love the combination of strawberries and almonds so I was inspired to create a Strawberry Almond Cobbler recipe. The candied almonds were delicious too!
Strawberry Almond Cobbler
I really love to cook and bake and never seem to have enough time to create all the things in my head or on the hundreds of post it notes on my desk. I have had a bag of almond flour in my cupboard for awhile and thought, "Hmmm…I wonder if I could use that for the topping on a cobbler?" Why not? Let's give it a shot. Strawberries and almonds are goooood! I will definitely be using almond flour again to make more cobbler! This Strawberry Almond Cobbler recipe is not hard to make and does not require any advanced cooking skills, don't worry 🙂
Local Farms Are the Best
We have some great local strawberries here so I thought it would be fun to take my daughter to the strawberry farm here in town. Yeah, that didn't work out because they are getting ready for pumpkin season and there was nary a strawberry to be found anywhere! No problem, there is always a Plan B. My daughter and I then headed to another local favorite, La Costa Farms, where they have the best fruits and vegetables. They also have a guy making fresh caramel apples…we of course came home with one of those too!
Picture perfect day here in Carlsbad!
How to Make Strawberry Almond Cobbler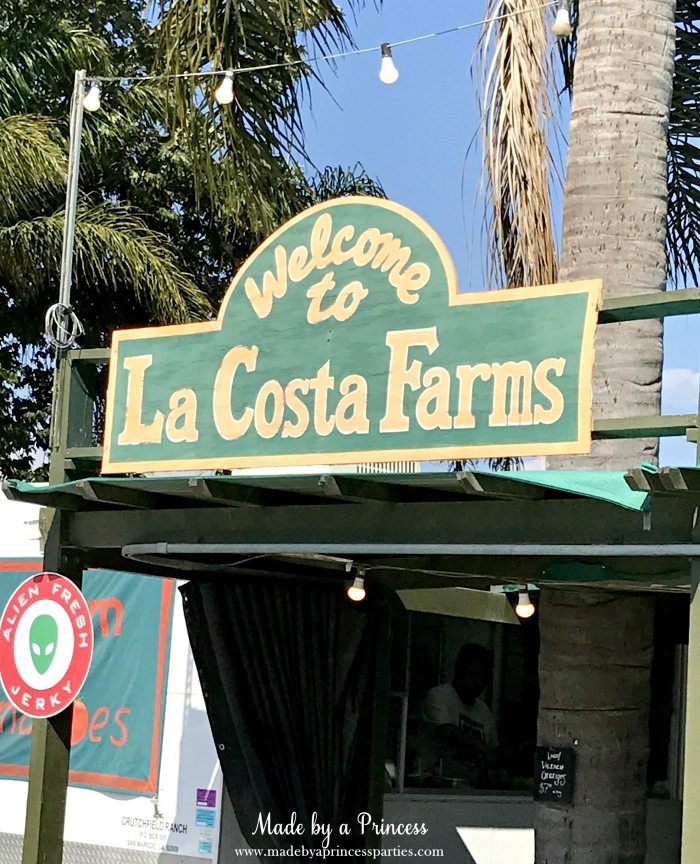 Don't these look scrumptious?! I am going to have to go back because we have already finished off three of these packs.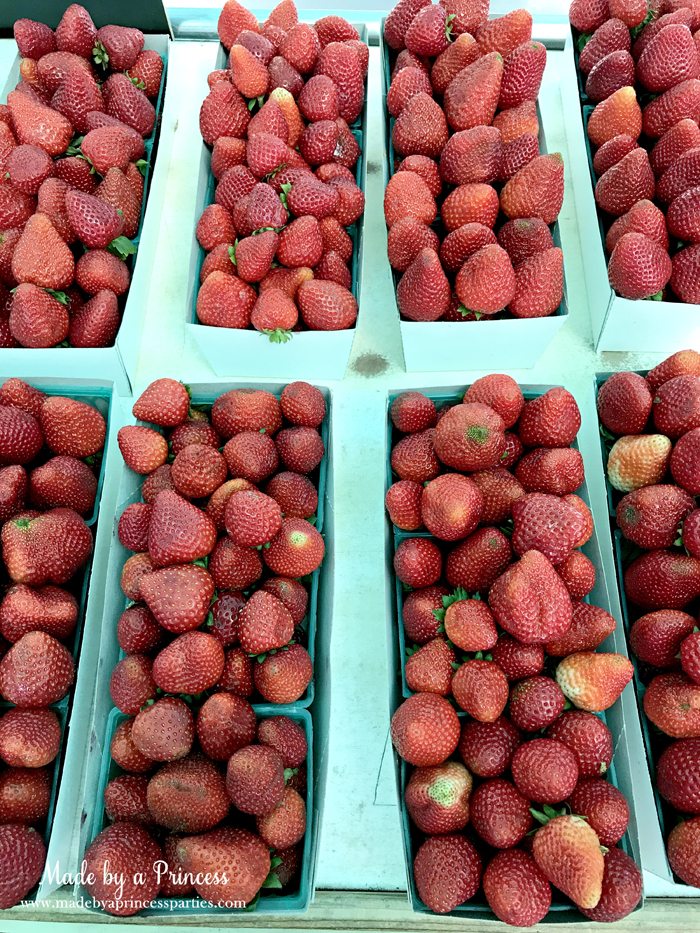 After my daughter and I polished off a huge bowl of strawberries I cut about 6 cups worth to make the strawberry cobbler.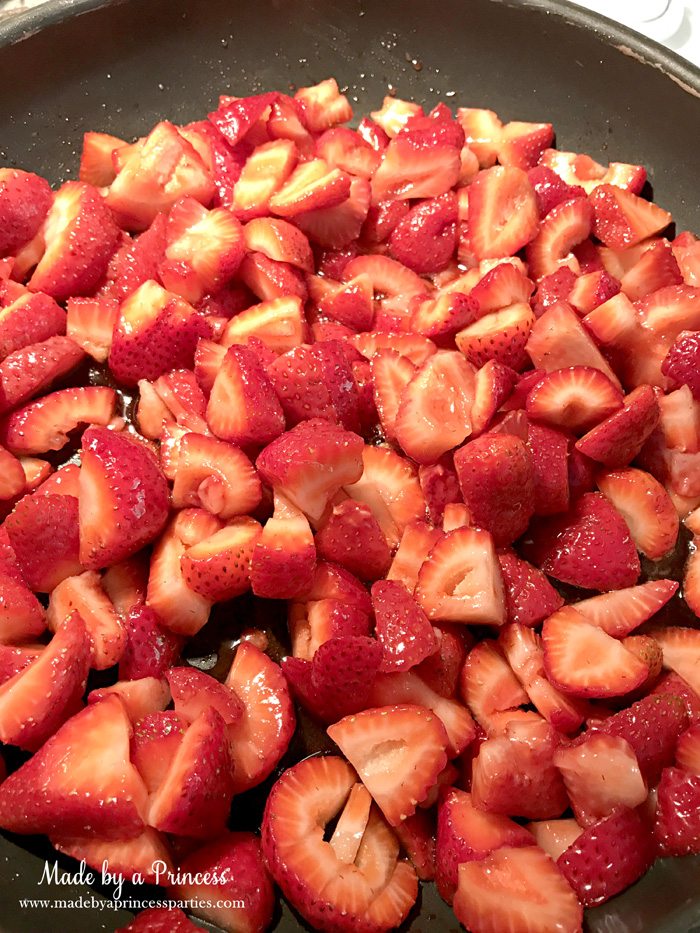 Place the strawberries in a pan along with sugar, vanilla extract, and salt. Cook about 10 minutes until the mixture comes to a boil and then continue to cook another 5 minutes. Add about 3 tbsp cornstarch mixed with water to the pan so the strawberry mixture thickens up. Simmer until thick.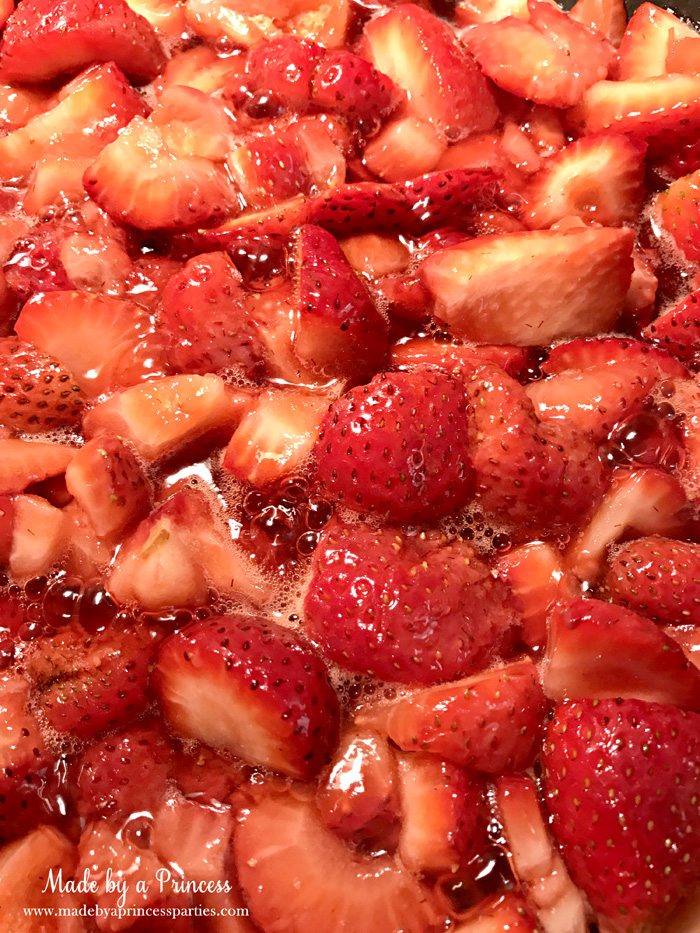 While the strawberries are simmering mix the rest of your ingredients to make the topping. Once the strawberries are done pour them in a baking dish (I used my Corningware 2.5 qt) then spread the dry cobbler mixture on top. While the cobbler is cooking you can make the candied almonds in a saucepan with water, brown sugar, butter, and salt.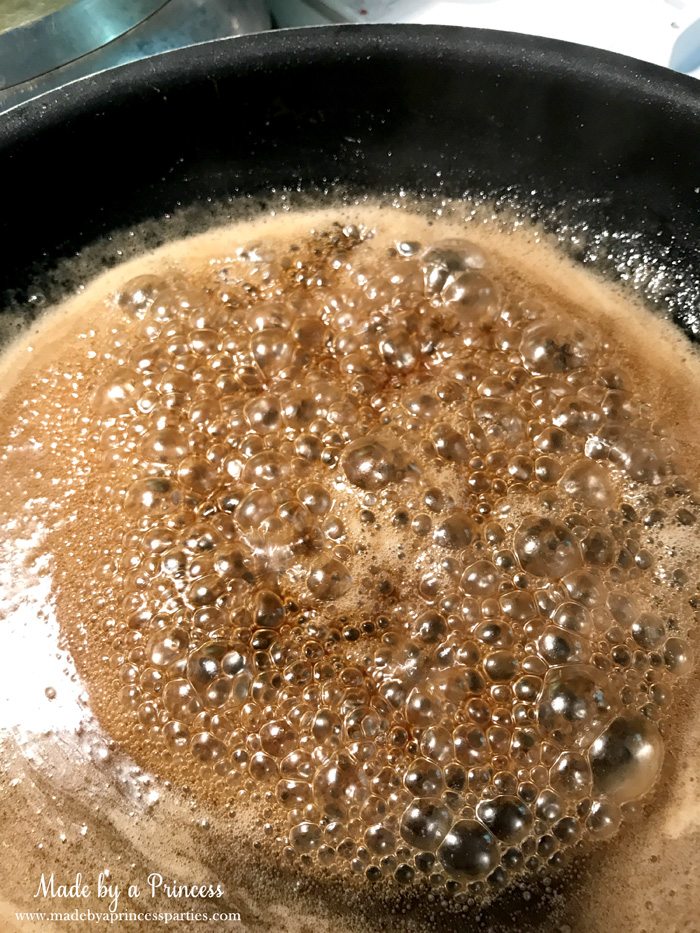 Add chopped almonds and stir constantly.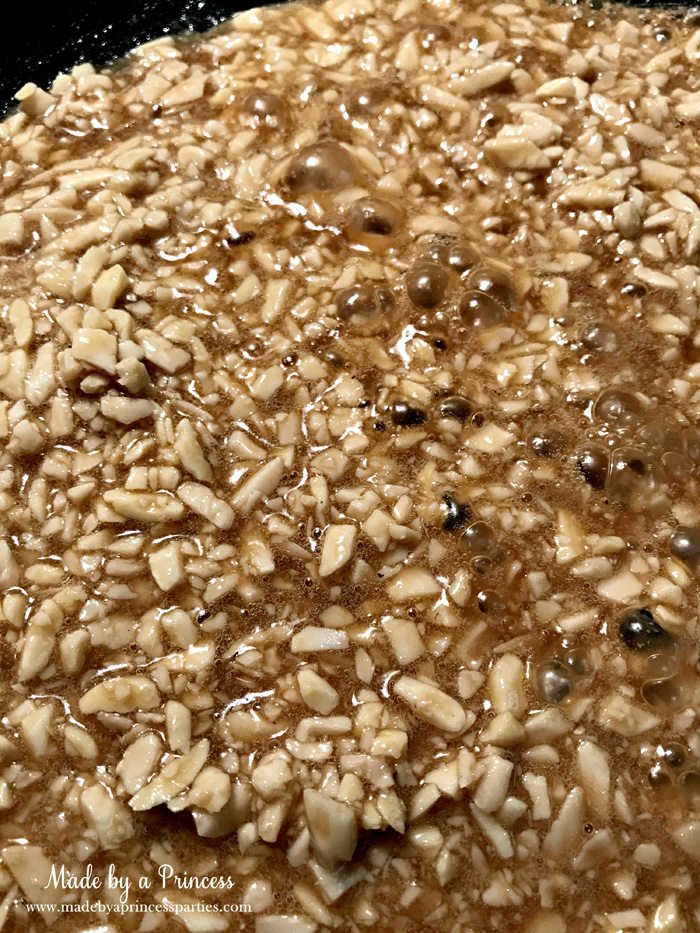 Once your cobbler is nearly done take it out of the oven and carefully spread the almonds on the cobbler. Pop back in the oven for another 5 minutes. Let is stand for about 20 minutes once it is done cooking because it will be piping hot!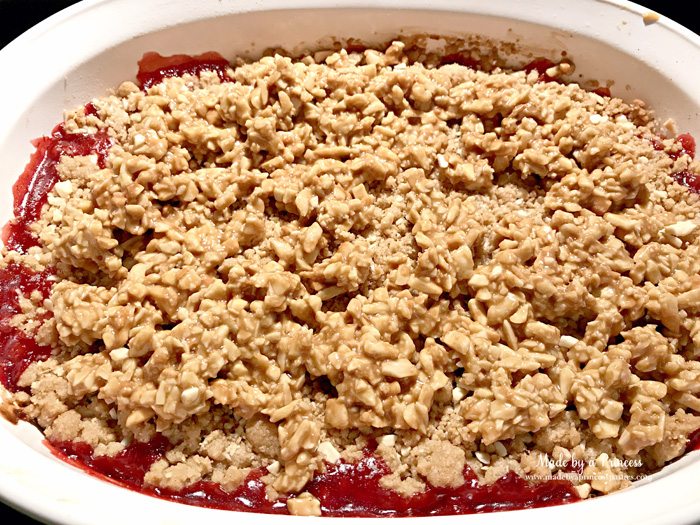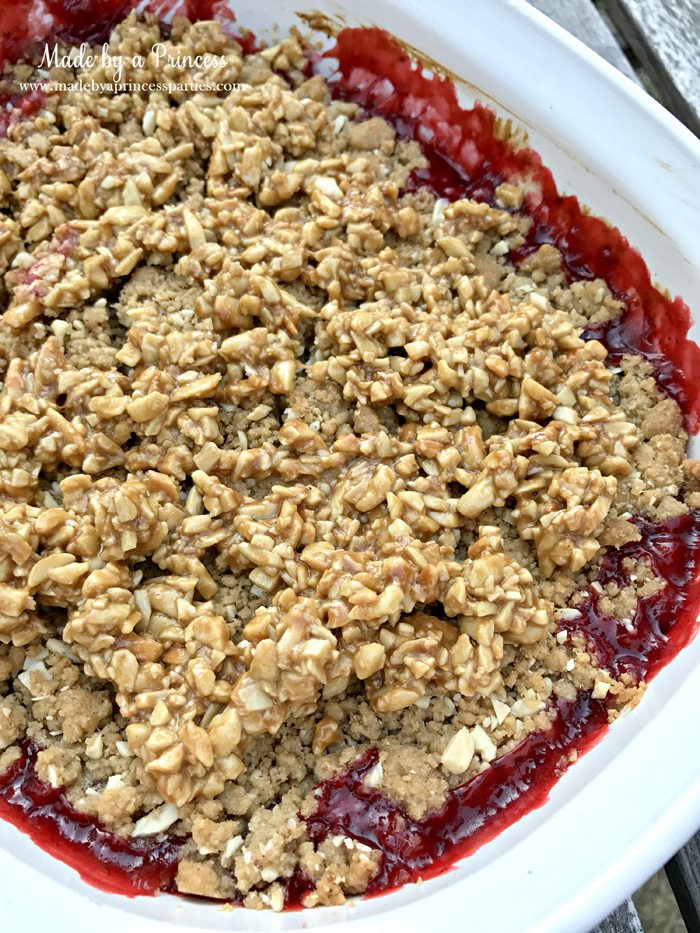 I have to admit I couldn't wait 20 minutes to take a taste. Almond cobbler is going to be my new thing!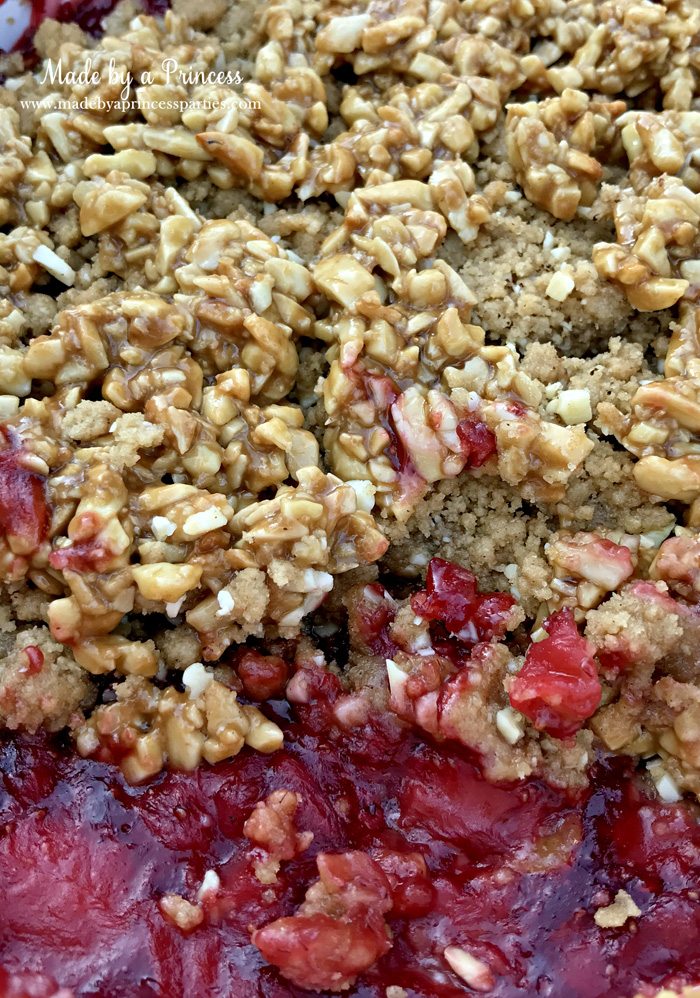 The candied almonds give it just the right amount of crunch.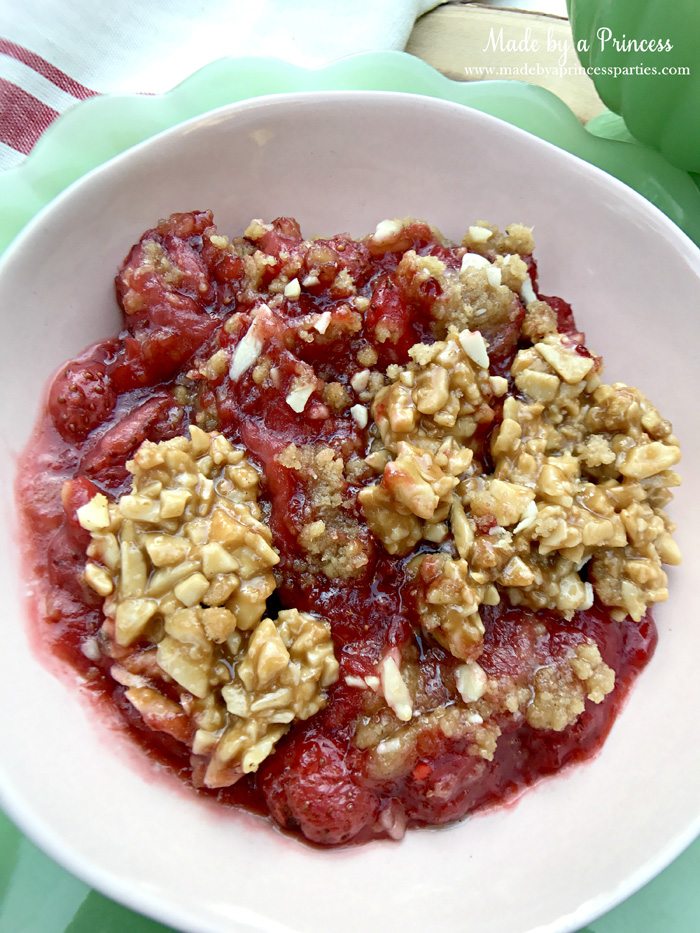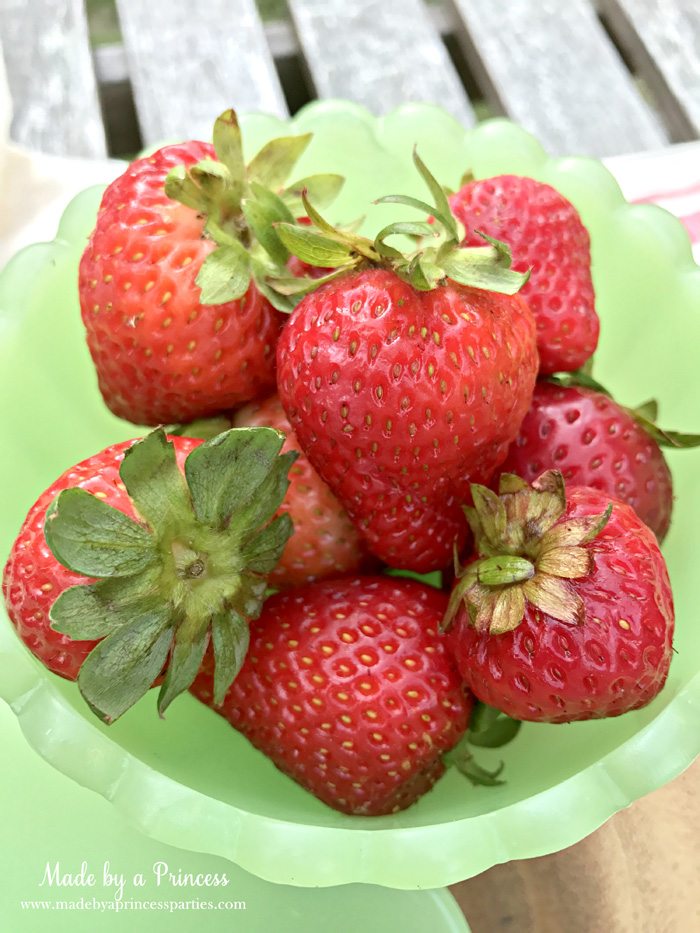 If I had vanilla ice cream I would have plopped a big scoop right on top!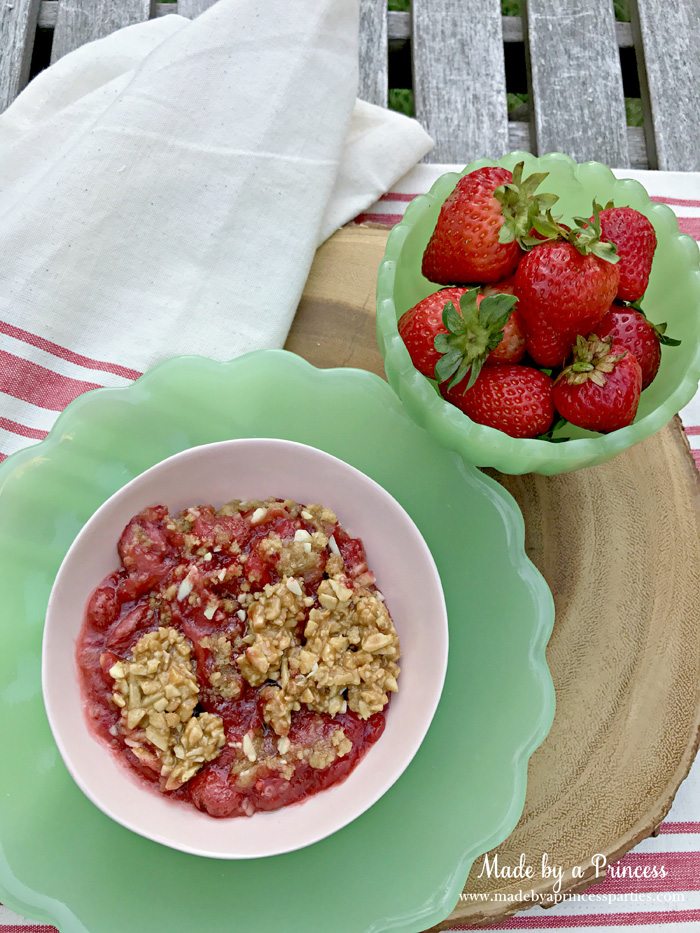 Strawberry Almond Cobbler Recipe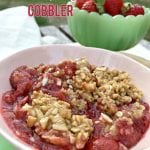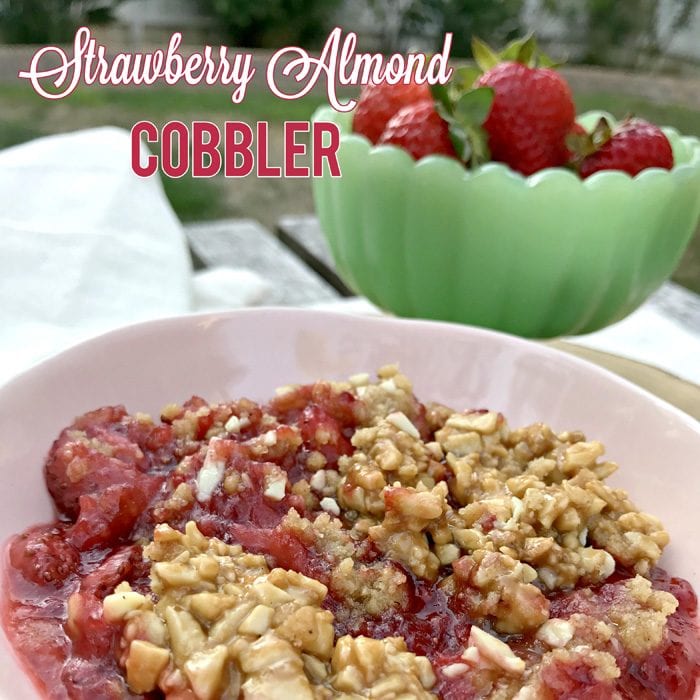 Strawberry Almond Cobbler
Ingredients
6

cups

sliced strawberries

3/4 - 1

cup

sugar

1

tsp

vanilla extract

1/4

tsp

salt

I used 1 tsp but I like a lot of salt in my baking

3

tbsp

cornstarch mixed with water

should be the consistency of cake batter

1/2

+ 2 tbsp softened butter

3/4

cup

almond flour or finely chopped almonds

3/4

cup

all purpose flour

3/4

brown sugar

1/4

tsp

salt

1/2

tsp

pumpkin pie spice

ground cinnamon, or allspice
Instructions
Preheat oven to 350

In a large saucepan combine strawberries, sugar, vanilla extract, and salt until mixture comes to a boil. Cook on low heat, stirring frequently, for about 10 minutes.

Add cornstarch and water mixture to pan, bring to a boil, cook for about a minute, reduce heat and continue to cook over low heat until mixture thickens (do not add cornstarch directly as it will clump. always mix with water). Don't over cook.

Once strawberries are ready pour into greased baking dish (I used a 2.5 qt baking dish) and set aside.

Prepare dry topping.

In a medium bowl add remaining dry ingredients. Using a pastry blender or two forks cut in butter until mixture is crumbly. (sometimes it is easier to mix using your hands)

Spread dry mixture over strawberries and bake for 25 minutes. Pull out of oven and spread candied almonds on top. Bake for another 5 minutes and let cool for about 20 minutes.

Serve warm by itself or with ice cream or whipped cream.
Candied Chopped Almonds Recipe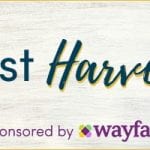 Candied Chopped Almonds
Ingredients
1/4

cup

water

1/3

brown sugar

2

tbsp

butter

1/4

tsp

salt

1

cup

crushed or chopped almonds
Instructions
In a medium saucepan over low-medium heat, combine butter, sugar, water, and salt until mixture comes to a boil.

Add chopped almonds and continue to cook over low-medium heat, stirring constantly.

When the liquid has turned to a caramel texture and the mixture has a golden brown color you can remove from heat and spread across the cobbler.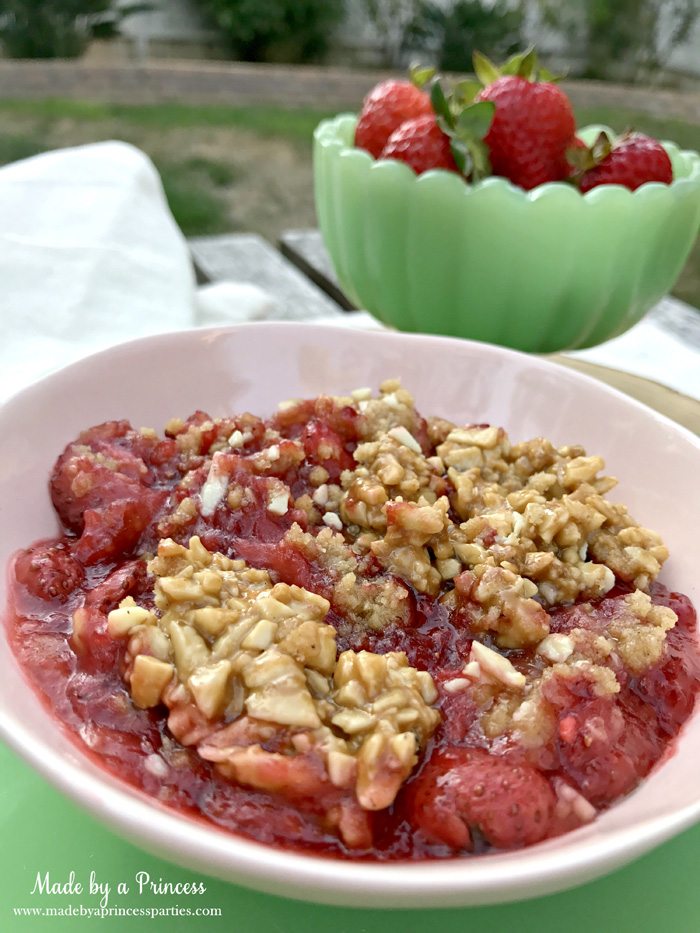 I hope you enjoyed my recipe for Strawberry Almond Cobbler with candied almonds. I think you could easily make this with any berry or even peaches. Mmmmm…peaches… Yep, I'll be making that next!
Thank you to Wayfair for sponsoring this post!
Need more strawberry inspiration? Check out my recipe for Strawberry Lemonade Cake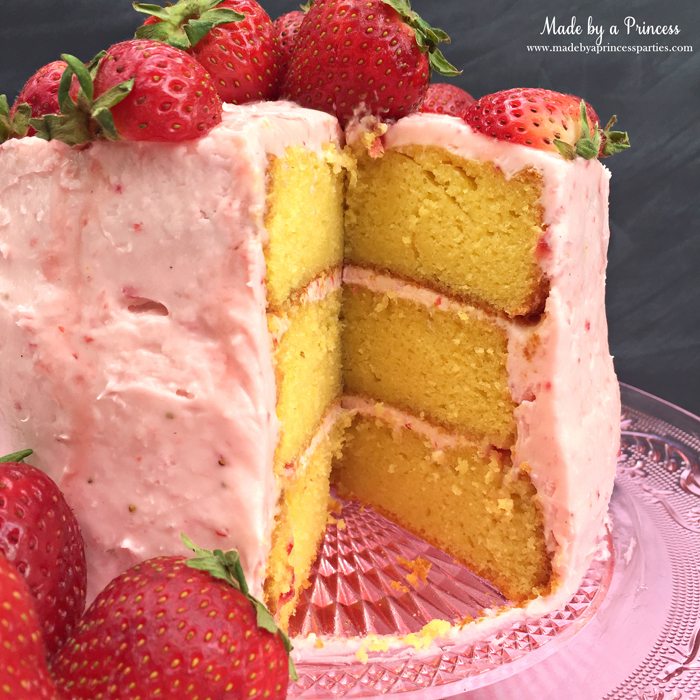 or Toasted Coconut & Almond Chicken Blintzes with Strawberry Preserves