Plain party hats go from drab to fab! Check out how in my Unicorn Princess Party Hat Idea Tutorial.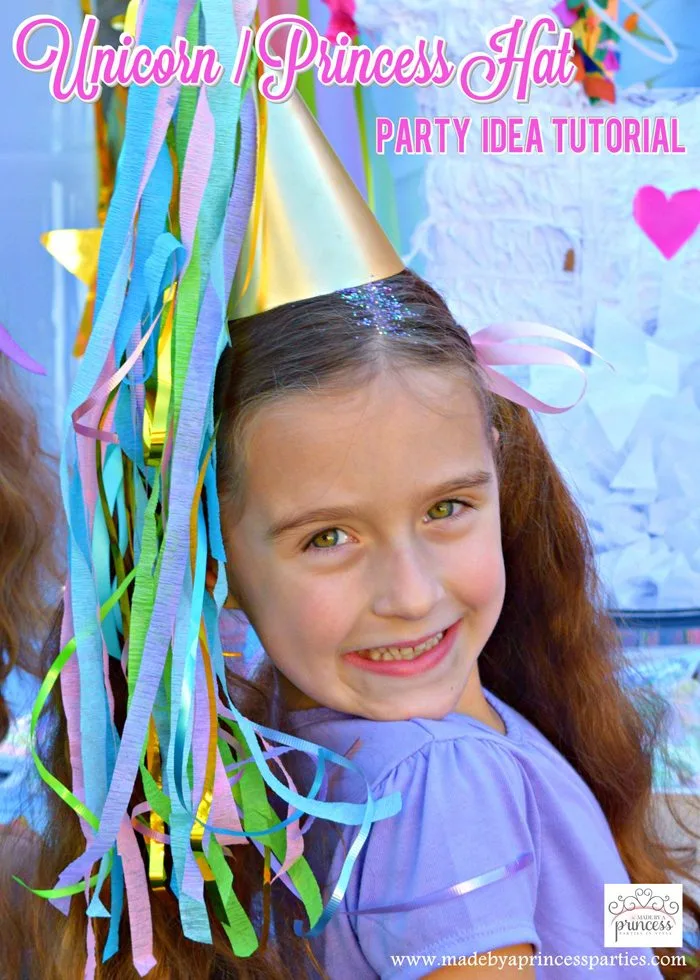 Need to jazz up your party hats? With my Unicorn Princess Party Hat Idea Tutorial you will learn how to take plain old party hats and turn them into something fabulous!
Sometimes a plain old party hat just won't due, especially if you are throwing a unique unicorn party! I am going to show you how to take these plain party from drab to fab! Before you get started here is what you need:
Party hats before…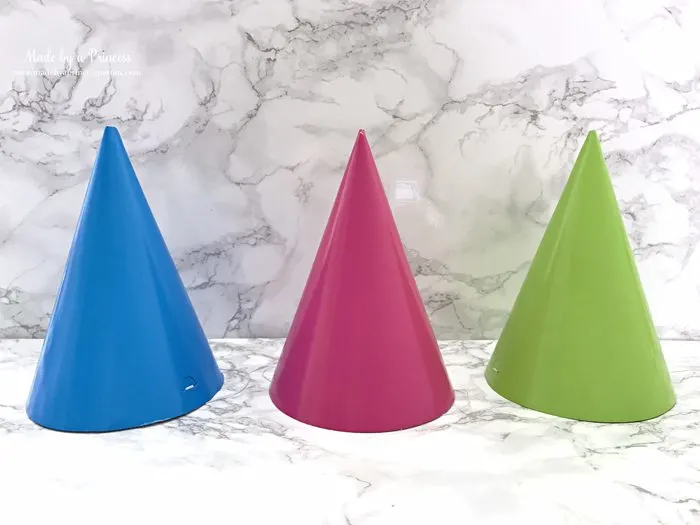 Did you know you could spray paint party hats? I didn't either until I decided I must have gold party hats for my unicorn party photo shoot. It was really really easy and I think they turned out great. I love Rust-Oleum gold spray paint because it dries fast and it's the best gold color I've found.
Once you've sprayed your hats (I like to spray in a large cardboard box outside) let them dry while you are prepping the streamers.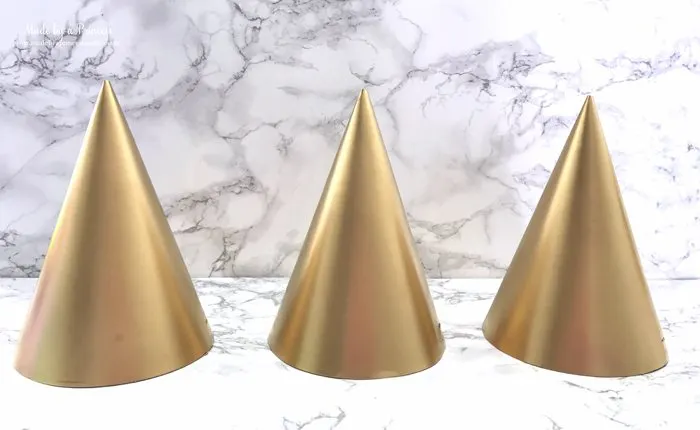 You would never know these were spray painted!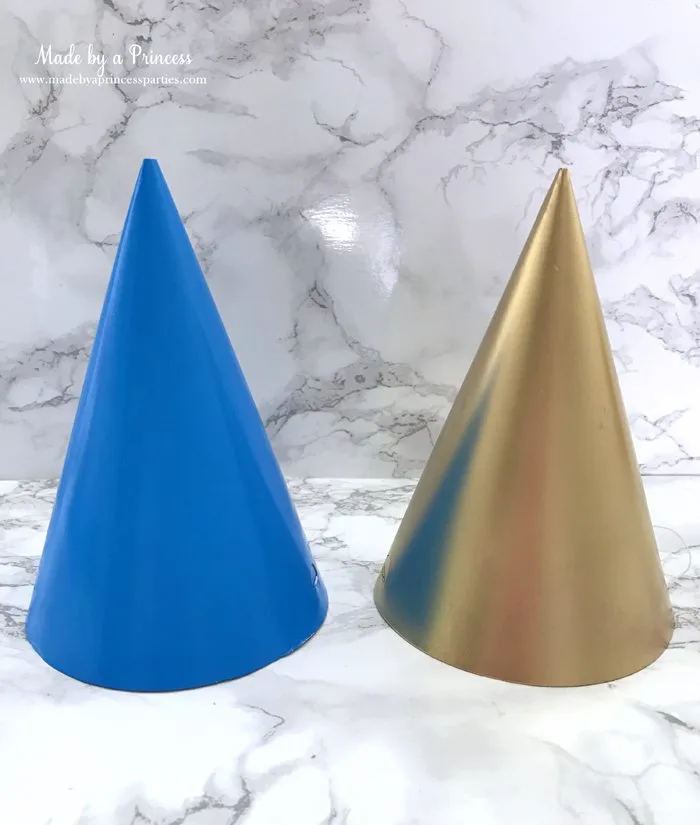 The colors of the unicorn party were bright pastels so I chose bright pastel crepe paper streamers to match. Crepe paper is really inexpensive so this project ends up being really affordable.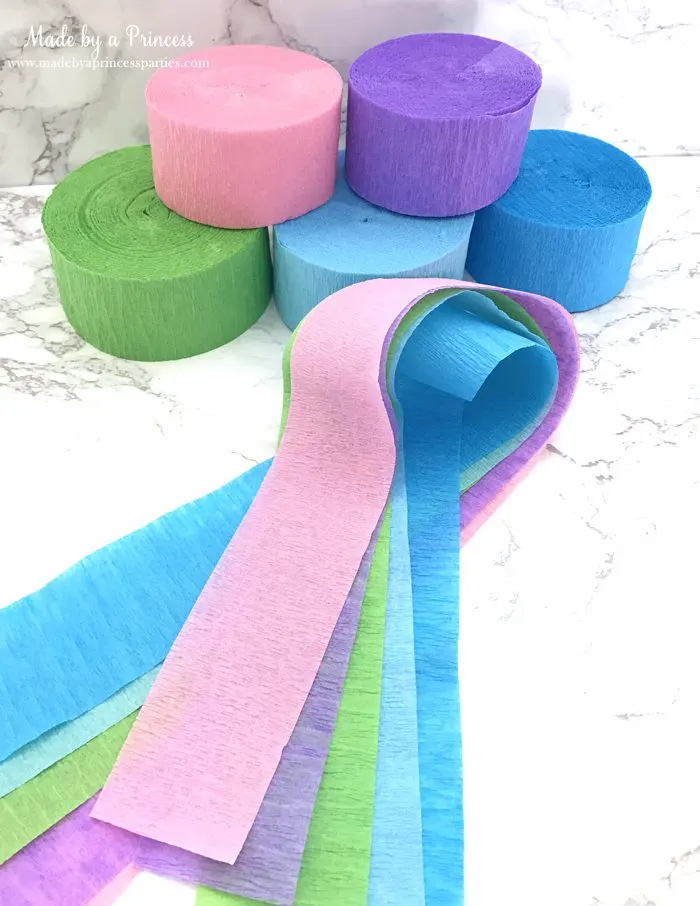 After you determine how long you want your streamers to hang from the top of the hat to the bottom, cut one strip of each color. My streamers were 20″ each, 18″ for the finished length + 2″ for the top "knot" and trimming.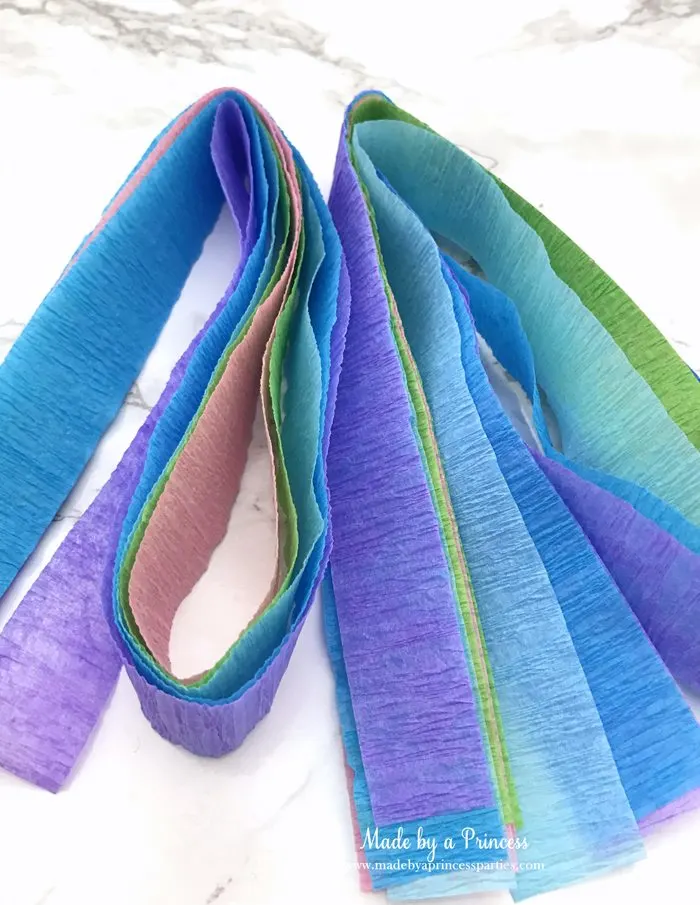 Stack your colors and then fold two times.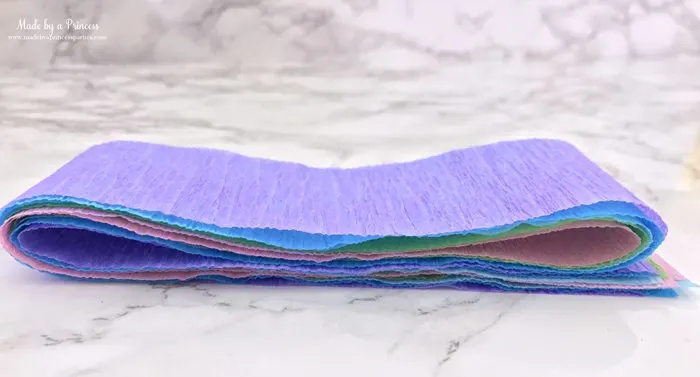 Cut (5) 20″ strips off of your gold fringe curtain.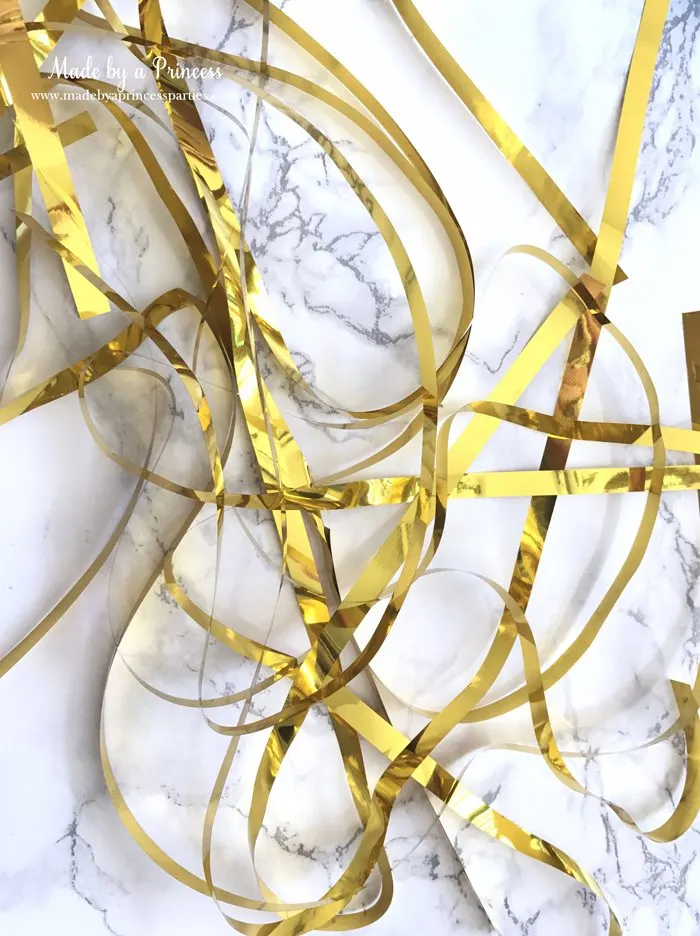 I found the best way to secure the layers together was to sew them. You do not need to know how to sew in order to do this step.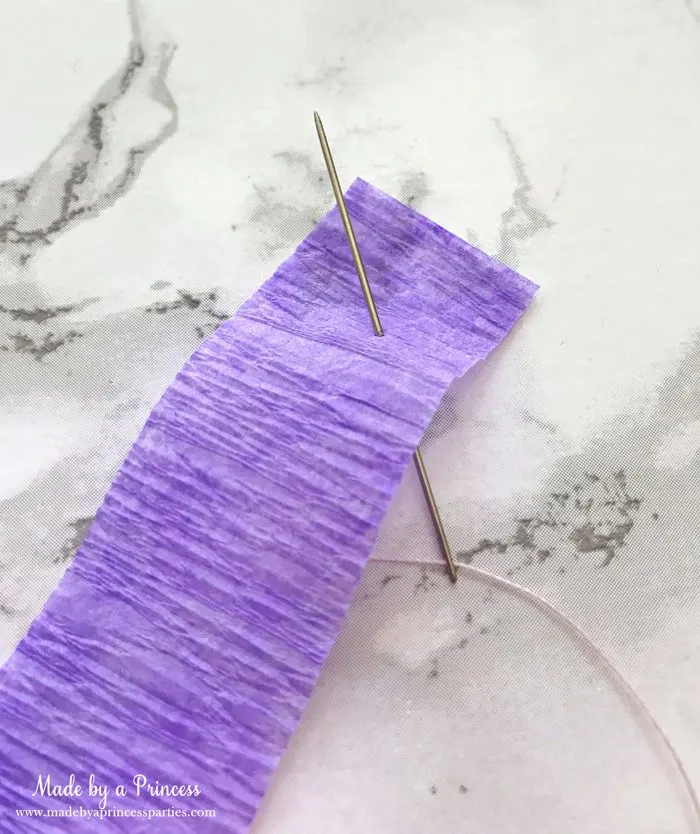 You will be creating a stack of crepe paper and gold strips by alternating them…crepe paper, gold, crepe paper, gold, etc…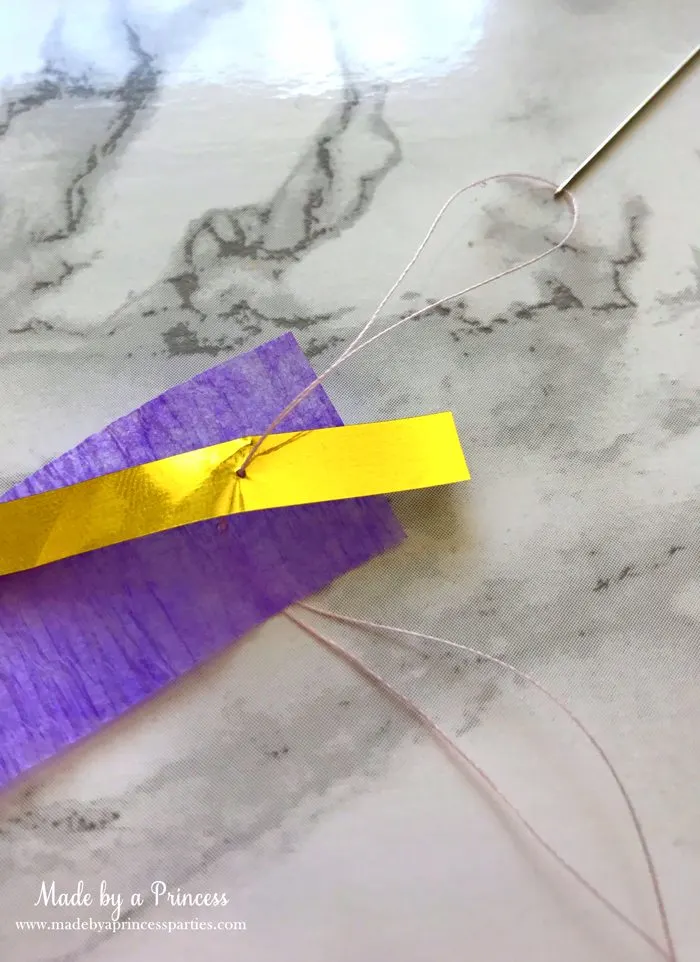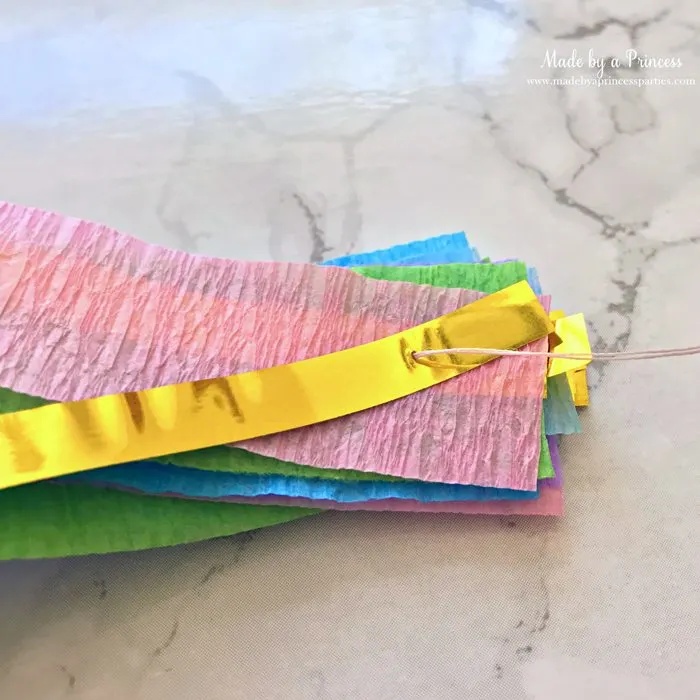 With your stack complete "sew" them together. It doesn't have to be fancy or even terribly straight, the purpose is to keep them altogether.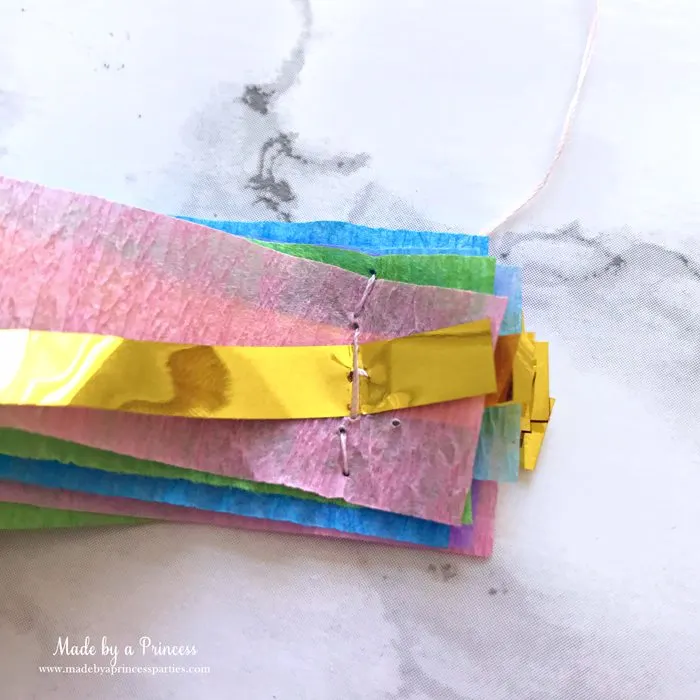 Now cut your curling ribbon in 30″ strips and tie together.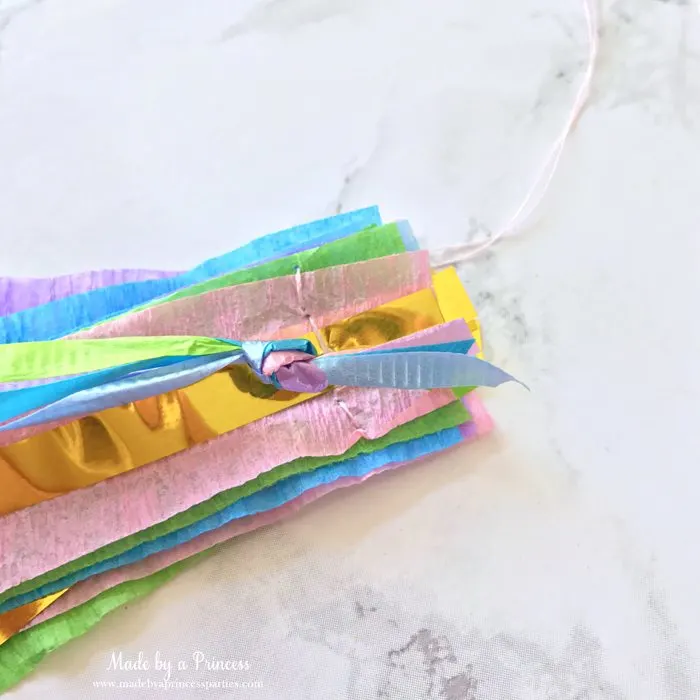 Attach the curling ribbon to your stack of crepe paper by going up through the knot with the needle and thread.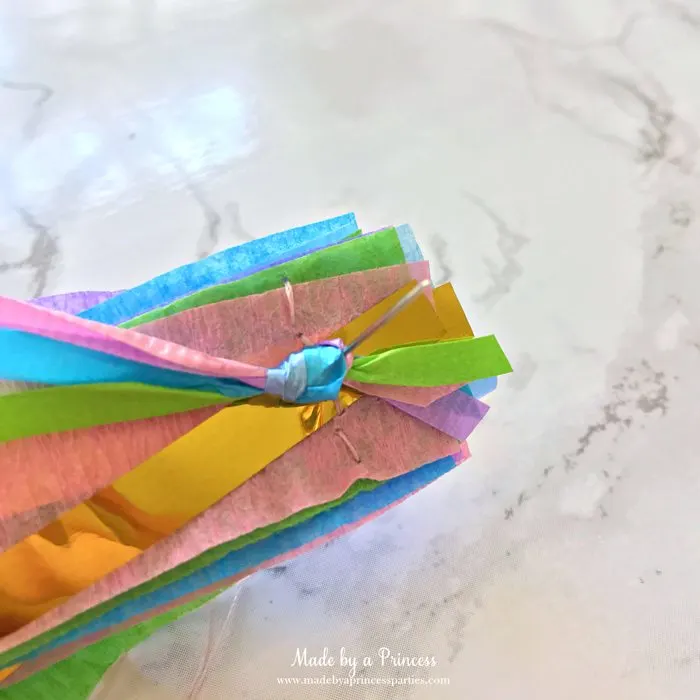 Wrap around a few times and tie off.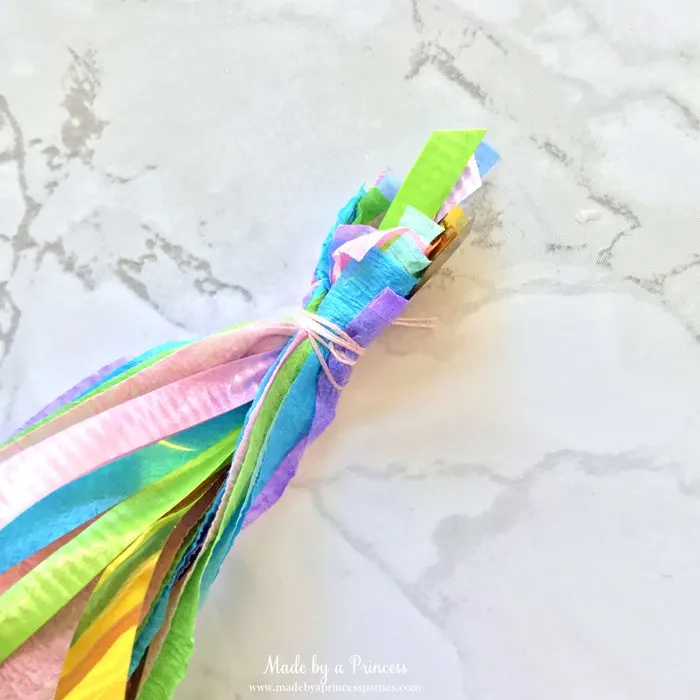 Open the top of the party hat just a bit stick the knotted end in and pull gently from the inside. Your goal is to get the streamers to stick out the little hole on top.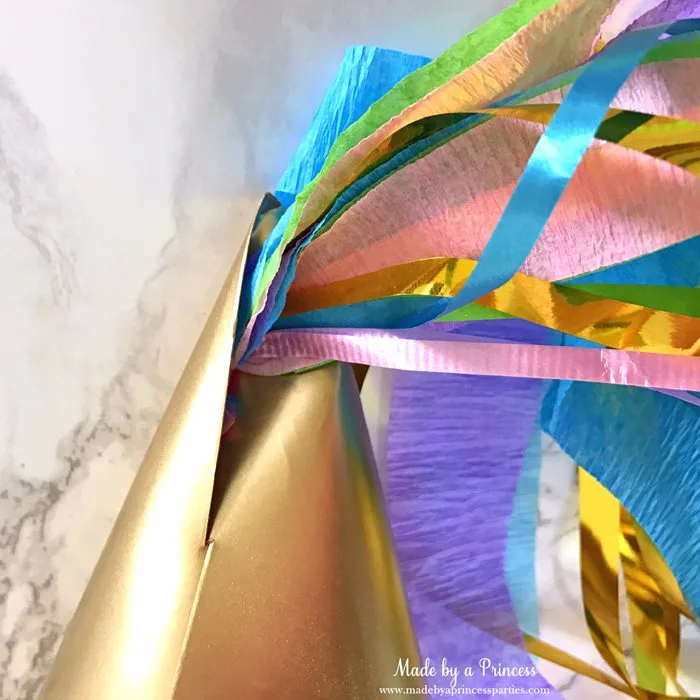 If you don't feel your streamers are secure you can tape it on the inside. Curl the ends of the ribbon and you're done!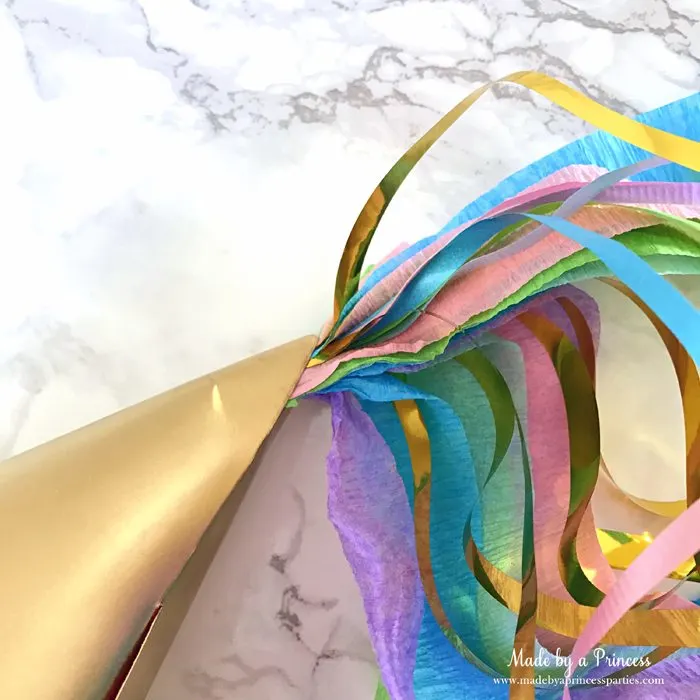 My little guests loved their hats and felt so fancy with their colorful unicorn manes! You can make these in any color combination and use just about any color spray paint to completely transform these party hats.
I hope you enjoyed my Unicorn Princess Party Hat Idea Tutorial!
If you like this you might also like these other Unicorn Party ideas: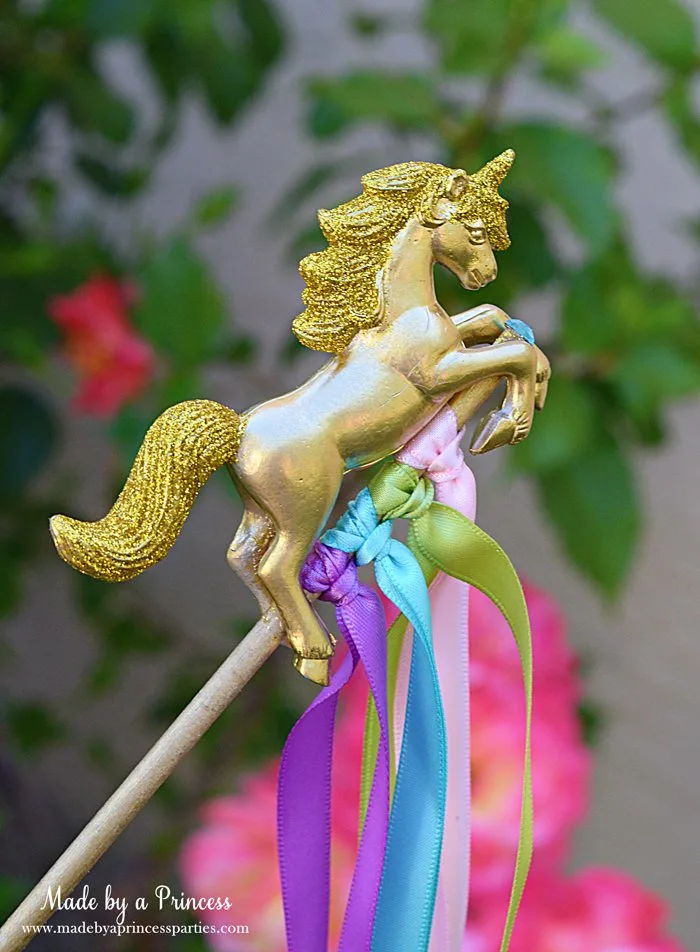 Rainbow Marshmallow Cream Cheese Dip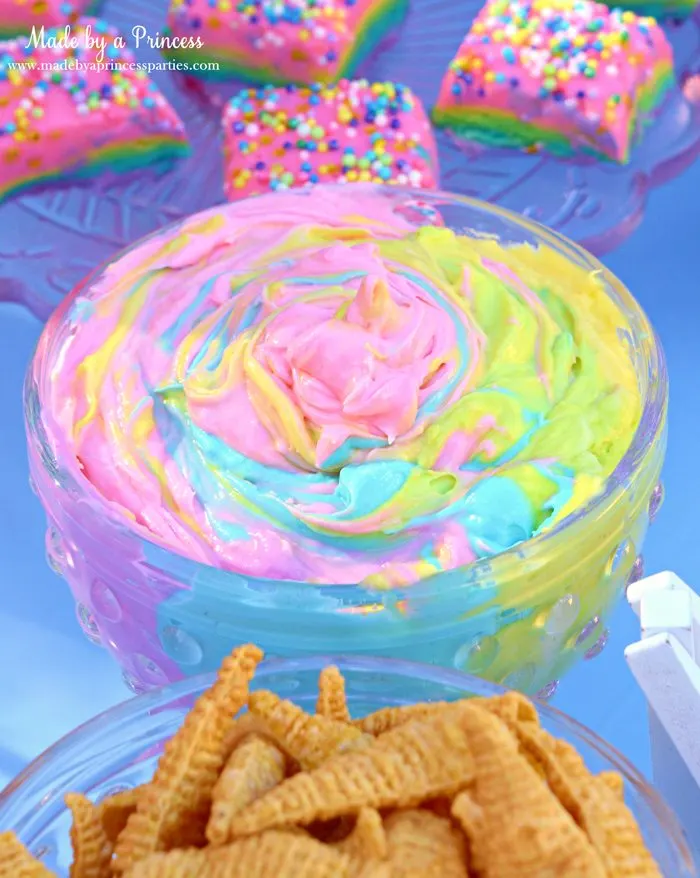 Cotton Candy Unicorn Milkshake Recipe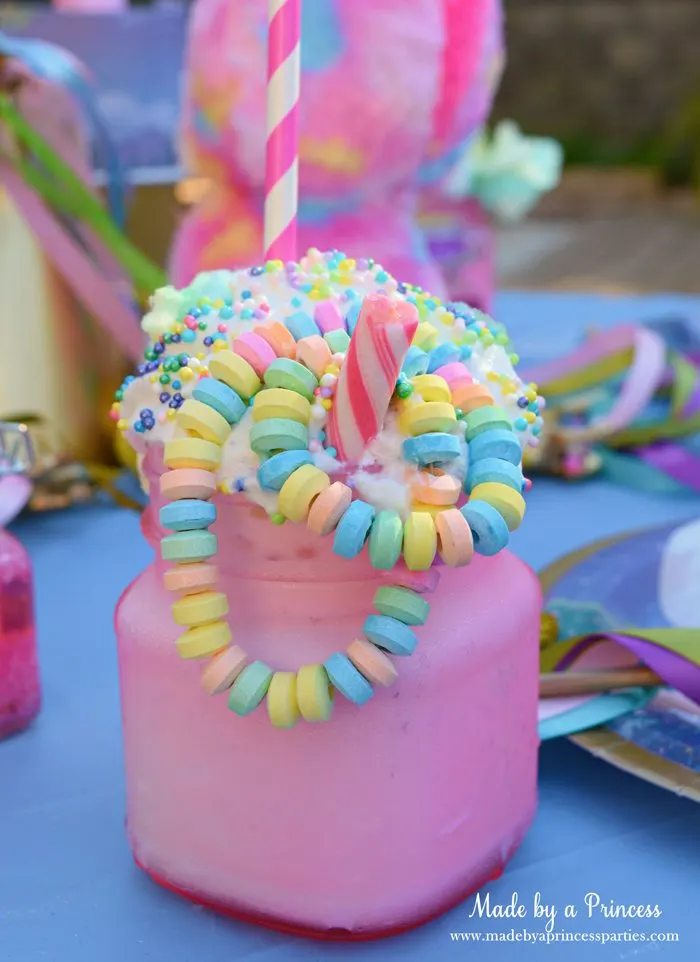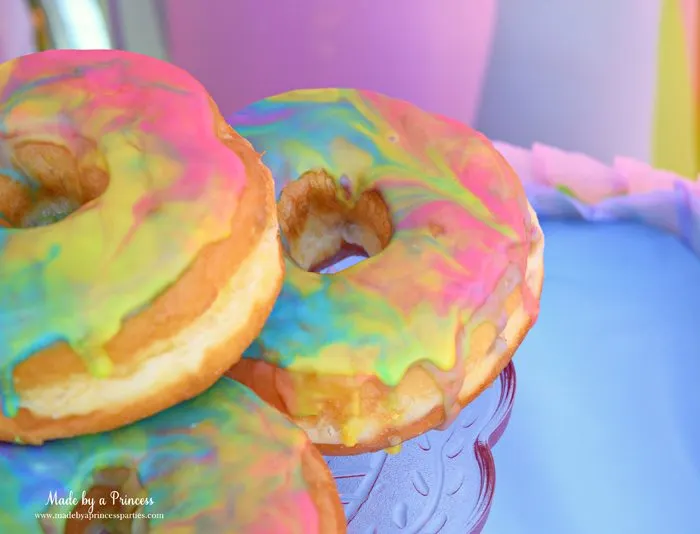 Original Rainbow Rock Candy Tutorial