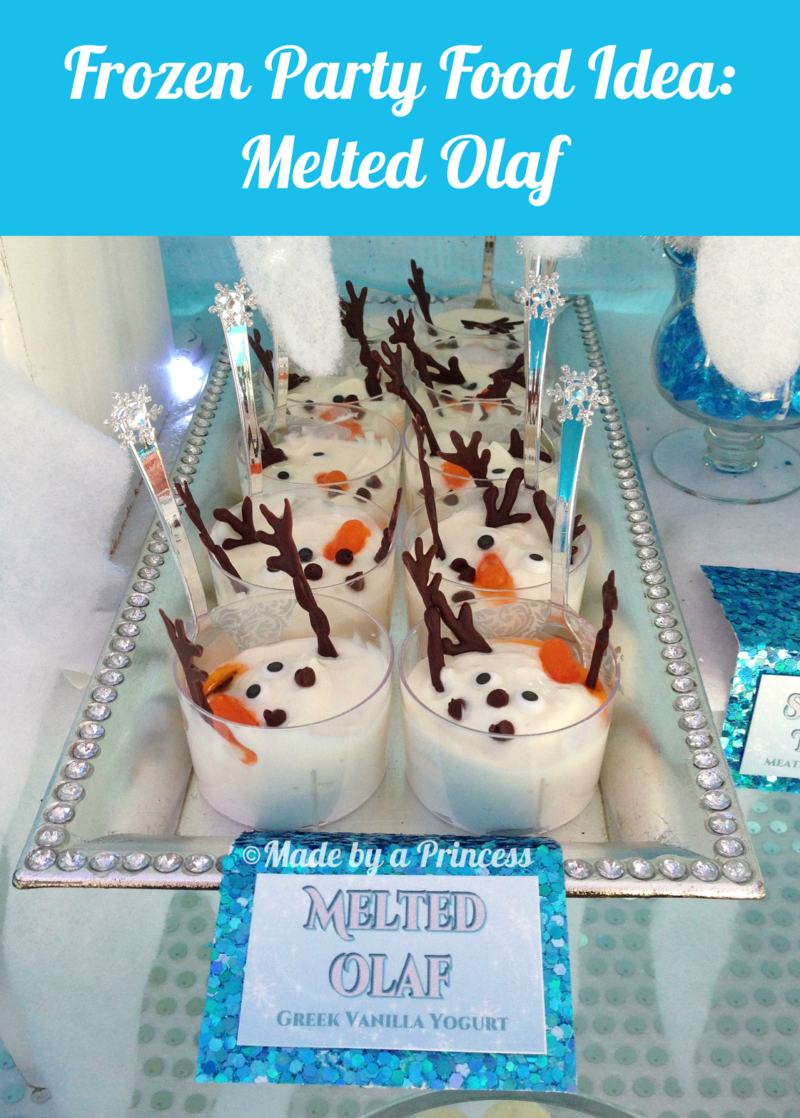 With all of the Frozen parties out there I forced myself to think out of the frosty box and came up with a different take on all the melted Olafs I've seen. I also needed something semi-healthy to serve our little friends! These mini "Melted Olaf" cups were a big hit at my daughter's Frozen party last month and are really easy to make.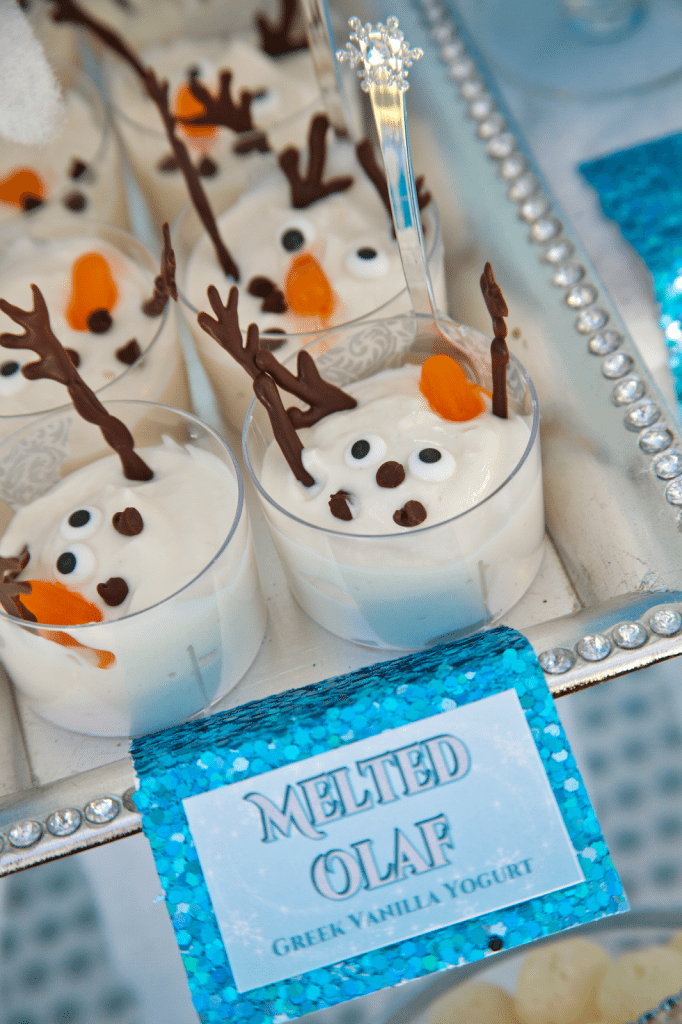 Here's what you need:
Arms & Hair: Chocolate for melting
Snow: Yogurt or pudding (I used Greek vanilla yogurt)
Nose: Mike & Ike candy (you only use the orange ones though)
Coal: Mini chocolate morsels
Eyes: Royal icing eyes
Directions:
Several days before the party I made the chocolate arms and hair twigs. I slowly melted the chocolate over a double boiler and then once melted poured some in a parchment paper pastry bag. I left just a small opening for the tip because I wanted more control over the chocolate lines. I drew the arms and hair free hand on parchment paper but you could create a template for yourself if you needed lines to follow. Let them set over night and then carefully transfer to an airtight container until you are ready to use them. They are pretty brittle so just be careful when handling or transporting them.
Day of the party: My 12 year old son and his friend put the cups together right before the party started.  Once you have your yogurt in the cup you can place the Olaf pieces in however you want. All I told the boys was that it should look like he was melting.  At first they thought it was mean but then they got into it and had a lot of fun making him "melt".  The Mike & Ike candy will start to run actually so take pictures quickly!  Both kids and adults enjoyed this treat and thought it was pretty funny too.
I hope you enjoyed my Recipe for Original Frozen Party Food Melted Olaf. What are some fun party food ideas you have?