Looking for the quintessential holiday cookie? Try this soft gingerbread cookie recipe! These triple ginger gingerbread crinkle cookies are perfect for gift giving and cookie exchange parties.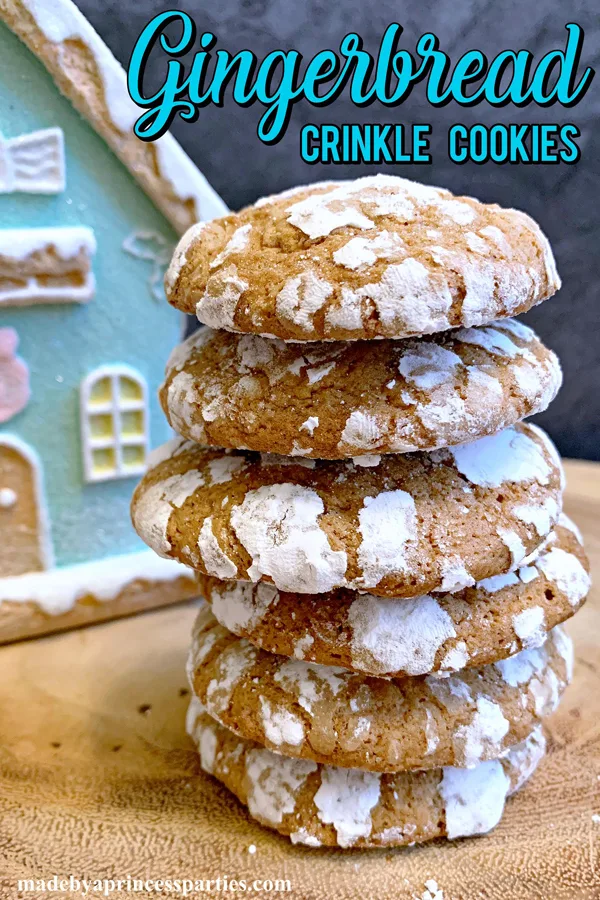 Nothing smells like Christmas to me than gingerbread. It's my absolute favorite holiday scent and flavor. This triple ginger soft gingerbread cookie recipe is just what you need to add to your holiday cookie repertoire. You can serve them plain or dress them up with a little melted chocolate and cute Christmas sprinkles. I think you're really going to love these gingerbread crinkle cookies!
Soft Gingerbread Cookie Recipe
I really really love gingerbread. During the holidays I've got gingerbread candles burning all day and a bag of gingerbread men in the cabinet at all times! A couple years ago I made my first cheesecake ever and decided it needed to be a gingerbread cheesecake. My son loved it so much he asked if we could ditch pumpkin pie on Thanksgiving and just have that. I am so happy my kids share my love of gingerbread!
I've got lots of gingerbread recipes to share with you this season like my gingerbread cookie cocktail and gingerbread vodka (coming soon!). However, today I am sharing my Soft Gingerbread Cookie recipe with you and I think you are really going to like it.
Favorite Gingerbread Crinkle Cookies
Gingerbread Crinkle Cookie Ingredients
Before you start baking, gather your ingredients and your supplies:
Butter
Sugars: granulated sugar, brown sugar, and powdered sugar
Eggs
Molasses
Ginger paste
Crystallized ginger
All purpose flour
Baking soda & baking powder
Spices: cinnamon, ground ginger, allspice, fresh nutmeg, and salt
White chocolate melting chips
Holiday sprinkles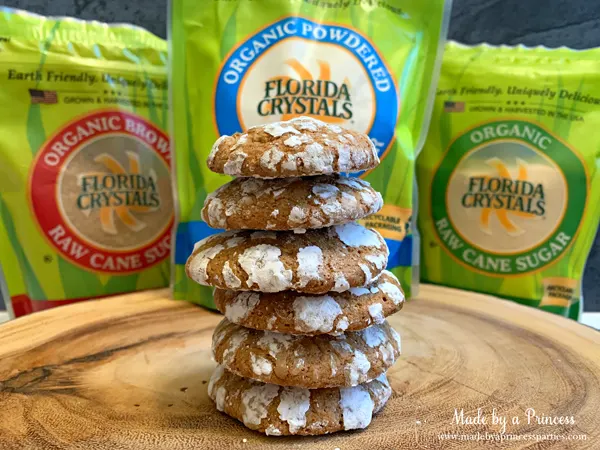 How to Make Soft Gingerbread Cookies
This soft gingerbread cookie recipe is really easy so don't let the list of ingredients scare you away. Cream the butter and sugars together in a large bowl and add eggs one at a time. Mix until smooth.
Next, place all dry ingredients in a medium bowl and stir with a whisk until no clumps remain. Slowly add dry ingredients to the butter and sugar until well mixed.
Chill the Dough
The cookie dough needs to be chilled for at least two hours. Cover the bowl in plastic wrap and place in the refrigerator. You can leave the dough in the frig overnight too.
When you're ready to bake, roll the dough in 1″-2″ sized balls and then roll in powdered sugar on your work surface. Place cookie ball on a cookie sheet or baking sheet lined with parchment paper. Leave at least an inch between each cookie because they do spread.
Preheat oven to 350 degrees. Bake at 350 for 12 minutes.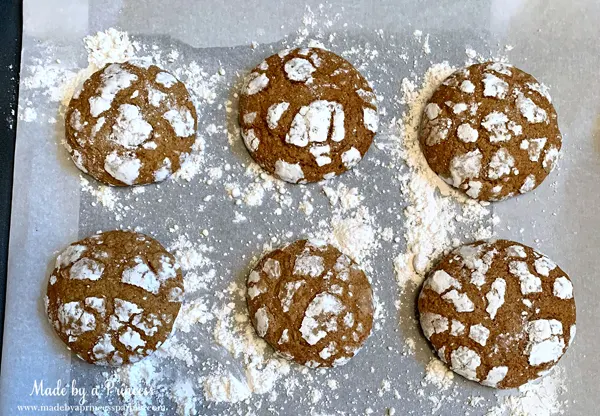 When the cookies are ready, let cool on a cooling rack.
Warm cookies are the best so enjoy some with coffee and gingerbread syrup or even with a gingerbread Italian cream soda!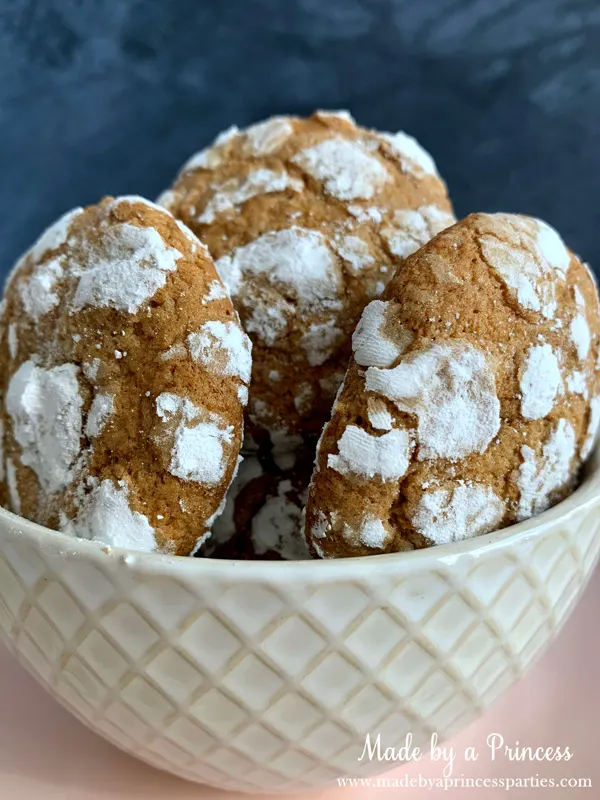 How Long Do Gingerbread Cookies Last?
Gingerbread cookies will last about two weeks in an airtight container, however, I recommend no longer than one week. If you store them too long they won't taste as fresh or as soft and chewy.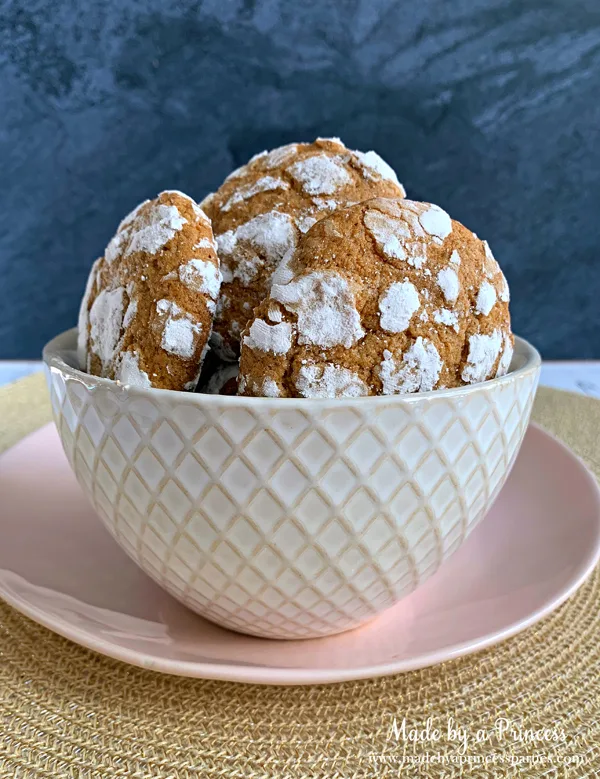 How To Refresh Stale Cookies
If you find your gingerbread crinkle cookies are too hard you revive them in the microwave. Wrap them in a moist paper towel and microwave them in 10 seconds intervals until they are soft again.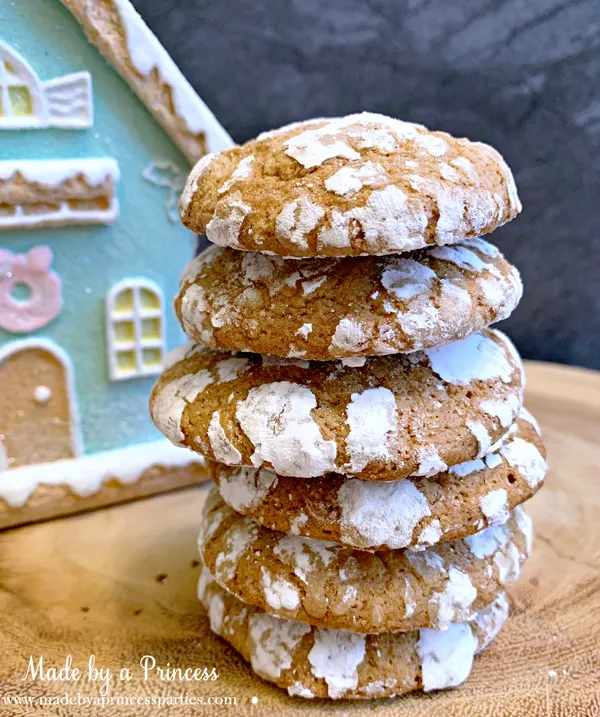 Decorate Soft Gingerbread Cookies with Sprinkles
Now comes the fun part…decorating the cookies! Melt white chocolate melting chips and dip gingerbread cookies. You can half coat or fully coat, it's up to you.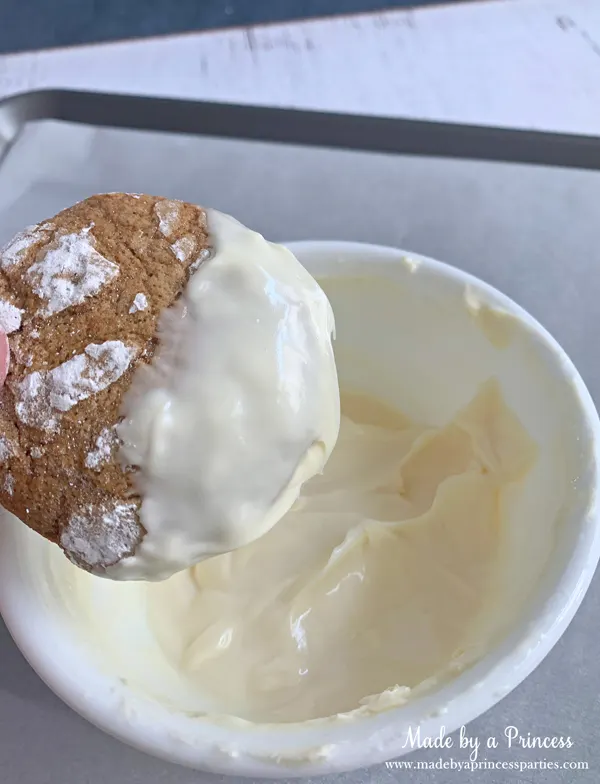 Finally, while cookies are still warm, decorate with holiday sprinkles.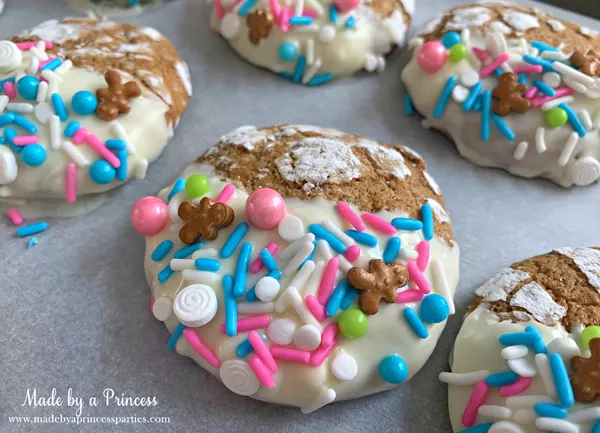 These would be adorable to give as gifts or to take to a cookie exchange party. You can find really cute tins at places like Hobby Lobby or Michael's.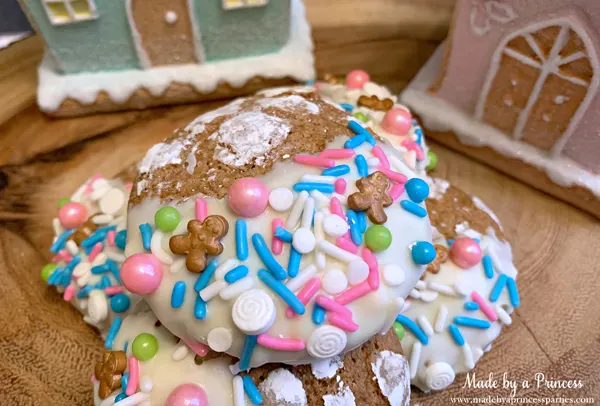 I hope you enjoyed my Soft Gingerbread Cookie Recipe! I'd love to hear about your favorite holiday scent or flavor!
Florida Crystals sent the sugar to me for this challenge but I was not paid. All opinion, thoughts, and this recipe are my own.