Rum cake isn't just for pirates! This super moist rum cake would make the likes of Jack Sparrow proud. A generous helping of Kraken Black Spiced Rum is baked right in and then used to create a delicious buttery old fashioned rum cake glaze.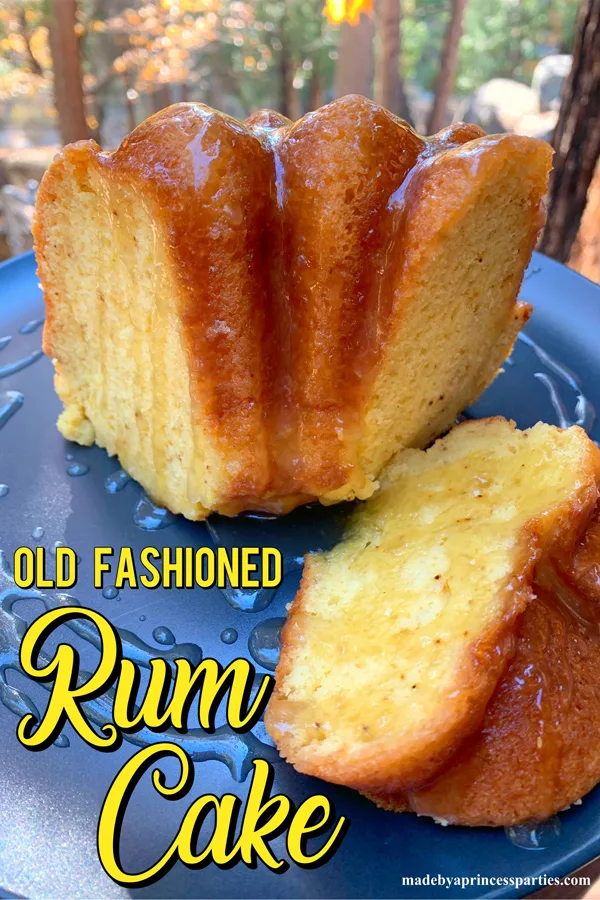 You won't want to hide the rum this time. Grab your bundt pan, a box of cake mix, and a bottle of spiced rum and get ready to party like a pirate because this rum soaked cake is going to be your new go to dessert.
Old Fashioned Rum Cake
Several years ago my mom attended an office Christmas party. For dessert the hostess served homemade spiced rum cake and my mom said it instantly made her think of her mother. She said it was exactly like the one her mom made and she just had to have the recipe.
It's funny how smells or some foods can take you right back to some place you haven't though of in years. One of my goals as a mom is to create amazing memories for my kids whether through activities, vacations, birthday parties, just being together, or food.
This old fashioned rum cake is somewhat of a family tradition now. My family recognizes the smell the minute they walk through the front door they can't wait til it comes out of the oven. Rum bundt cake is one of the easiest cakes I make and one I never get tired of making. Ever.
Rum Bundt Cake
How to Make Rum Cake With Yellow Cake Mix
One of the best things I like about this buttery rum cake with yellow cake mix recipe is that it is really easy. You can make this from scratch with flour, sugar, and baking powder but if you are in a hurry using a cake mix is the way to go.
Before you get started gather your ingredients and supplies:
Box of yellow cake mix
4oz box of vanilla pudding mix
Eggs, room temperature
Vegetable oil
Vanilla extract
Water
Kraken Black Spiced Rum
Butter
Sugar
Pretty bundt pan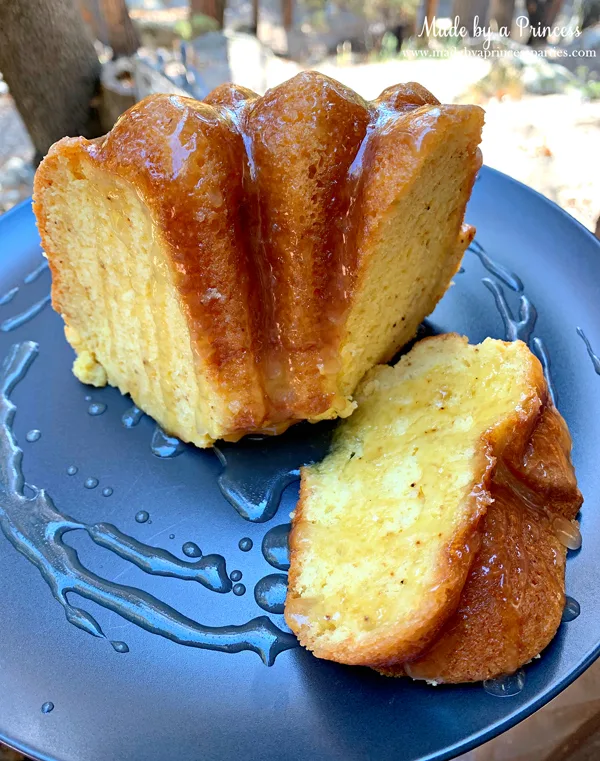 In a medium bowl, beat yellow cake mix, instant pudding, 4 eggs, 1/2 cup water, 1/2 cup vegetable oil, and 1/2 cup rum (you can use up to a cup if you really like the flavor.) Beat on medium speed. Set aside.
Now, grease and flour your bundt pan really really well. You want to make sure to get in all the nooks and crannies.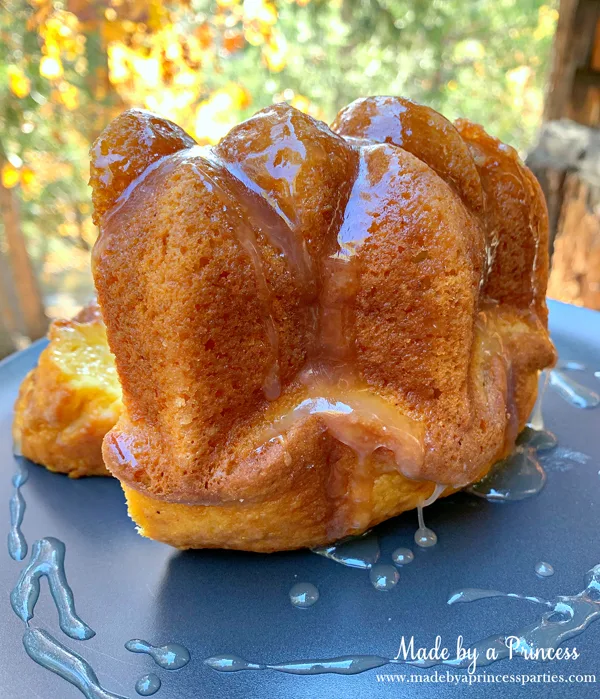 Next, pour batter into well greased bundt pan and place in oven for 35-40 minutes on 350 degrees.
Note: You can sprinkle chopped nuts in the bottom of the pan so when you take the cake out the top is covered in nuts.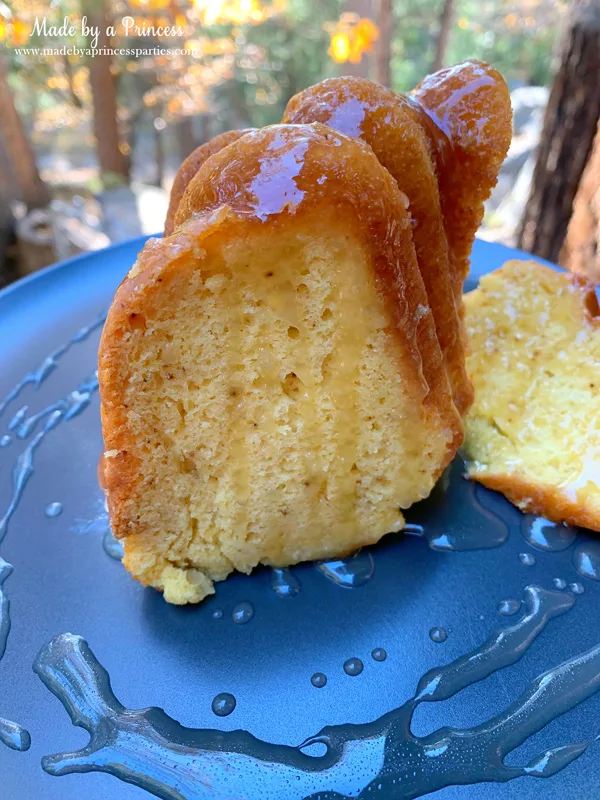 Your rum cake is done when a toothpick comes out clean. When it is done baking, remove from oven. It doesn't need to cool completely before placing on serving plate. In fact, slightly warm is better especially if you are going to poke holes and pour rum sauce all over it.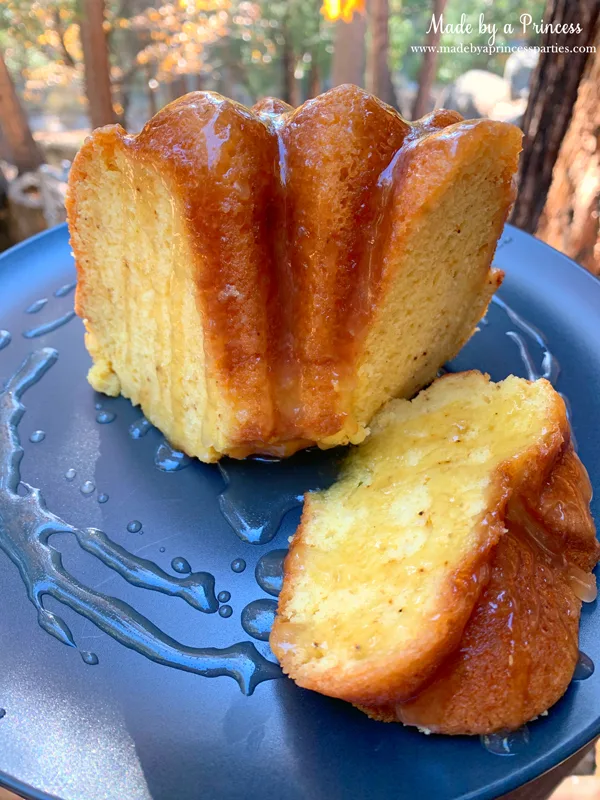 Rum Cake Sauce
What really puts this cake over the top is the rum glaze. You just can't go wrong with butter, sugar, and rum!
Place butter, sugar, and water in a small saucepan over low to medium heat. Boil until sugar has completely dissolved, stirring constantly so it does not burn. Next, remove from heat and add rum.
Finally, poke holes in cake while it is plated and either brush or pour warm rum sauce for cake over top and sides.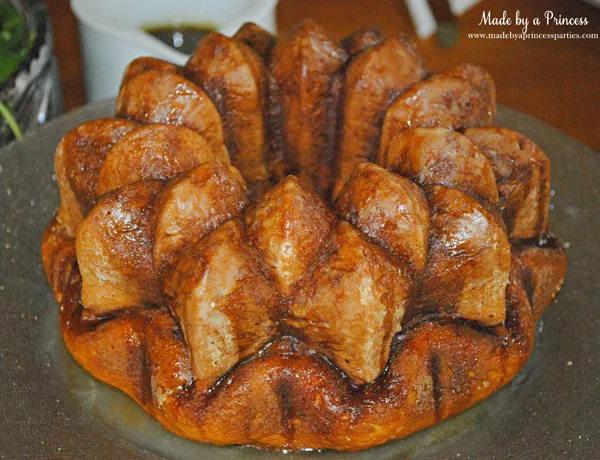 Best Rum for Rum Cake
The absolute best rum for rum cakes I believe is Kraken Black Spiced Rum. It is rich, dark, and spicy and just delicious. I never make this rum bundt cake with anything other than Kraken Rum. You can really see how rich and decadent spiced rum makes this boozy cake.
Can Kids Eat Rum Cake?
Definitely kids can eat rum cake but in my experience they don't really care for it. My daughter is not a fan of it but my teenage son likes it without the extra sauce. Most of the alcohol is cooked off but some alcohol may remain.
If you plan on serving this to a crowd I would let the parents know very clearly this cake has rum baked in and poured on top and let them decide if their children should have any.
Can You Get Drunk Off Rum Cake?
You will not likely get drunk off of one piece of rum cake, however, everyone processes alcohol differently. If you eat half a rum soaked cake on an empty stomach and it's swimming in rum cake glaze, you might feel a little tipsy. The best thing you can do is let your guests know your delicious and moist rum cake does contain real rum and let them decide for themselves how much they are comfortable consuming. Besides, there's always Lyft!
Note: According to a report on BusinessInsider about a third of alcohol will remain after 30 minutes of baking.
How to Make Rum Cake
Enjoy!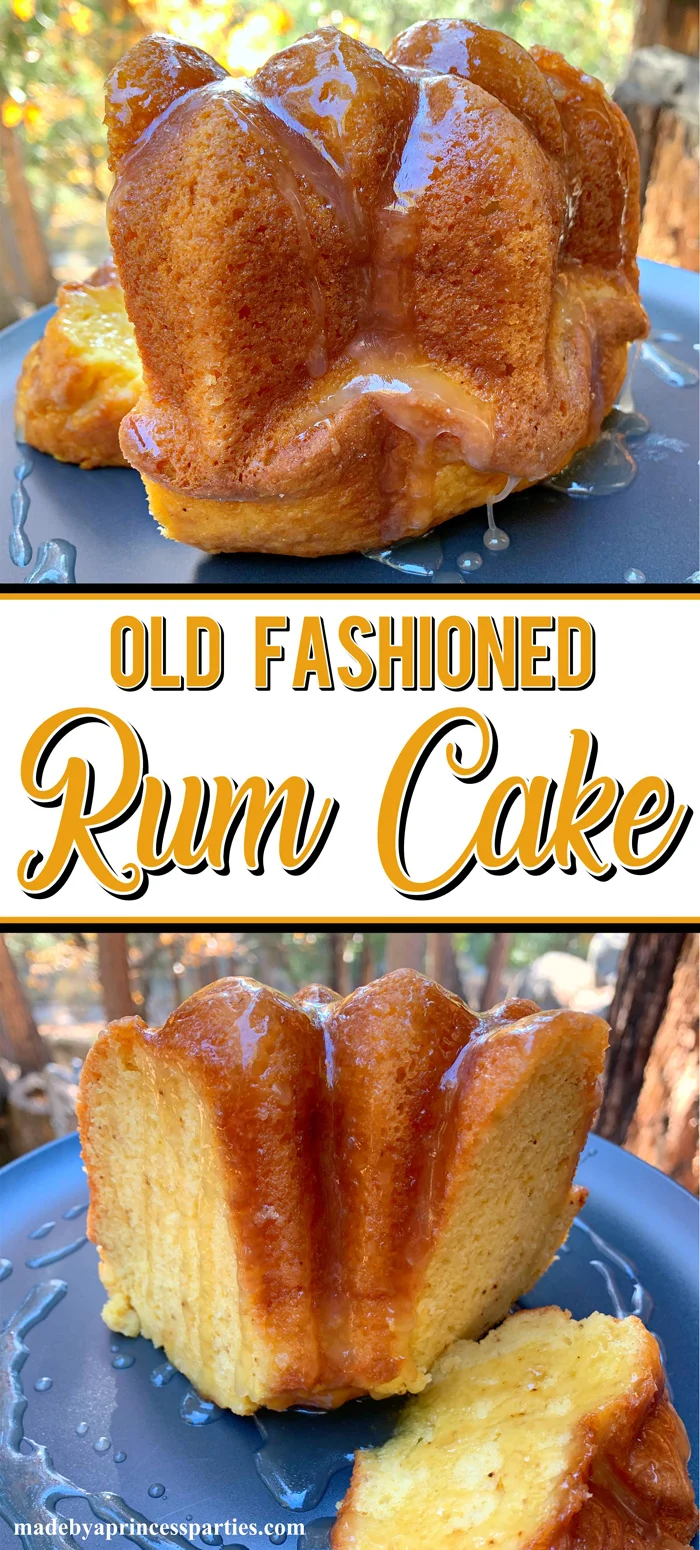 Originally published August 2012
Updated November 2019