Up your game for the Big Game with these Crock Pot Coca Cola Chicken Hand Pies. These portable savory pies can be made ahead so all you have to do is warm them up and serve to your favorite fans!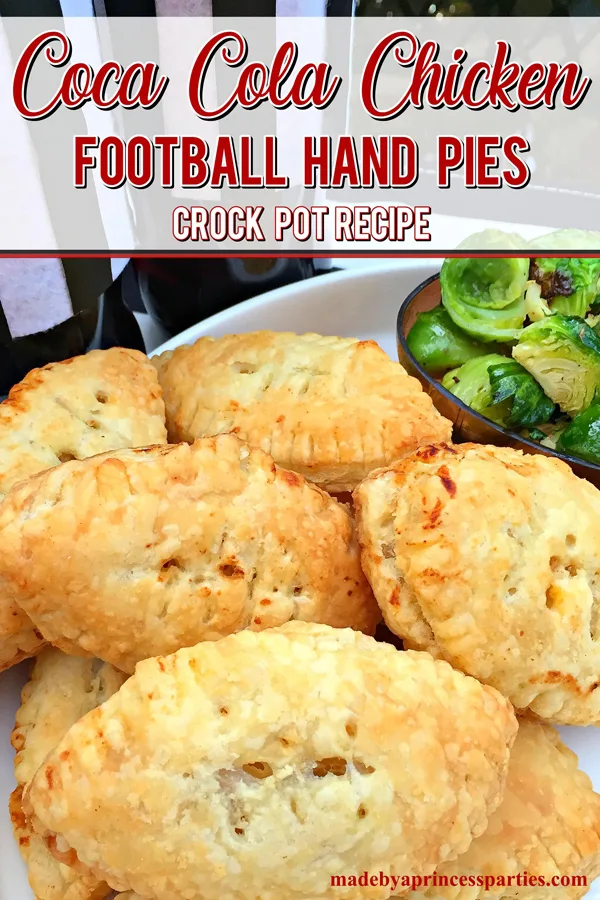 Some of my family's favorite meals are created during football season. One of our new favorites are spicy Crock Pot Coca Cola chicken hand pies shaped liked footballs. They don't have to be shaped liked footballs but they are a lot more fun that way! Keep reading for the recipe that will have your team cheering for more!
Chicken Hand Pies
Chicken hand pies are really easy to make and are perfect hand held snacks for the Big Game.
Crock pots are great for this recipe because you can throw it all in and the slow cooker does the rest. You can cook your own chicken or make it easy on yourself and buy two packages of precooked chicken breasts and chop it up. The bacon adds a nice rich flavor to this Coca Cola BBQ chicken.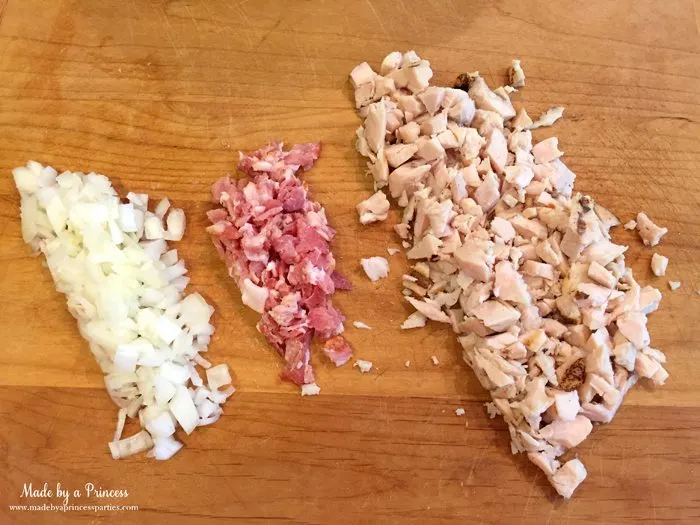 Here is what you need to make this fun football shaped food:
Cooked chicken (you can use frozen chicken breasts once thawed)
Fresh bacon
Onions
Ketchup
Mustard
Brown sugar
Worchestershire sauce
Soy sauce
Bottle of Coca Cola
Spices
Puff pastry sheets
Butter
Spices like garlic Powder, salt and pepper, chili powder, and cayenne
Super Bowl Party Football Food
Find a football shape you like online and then create a document (you can use Word) and then cut out your template. You can also download my football hand pies template and use it if you like.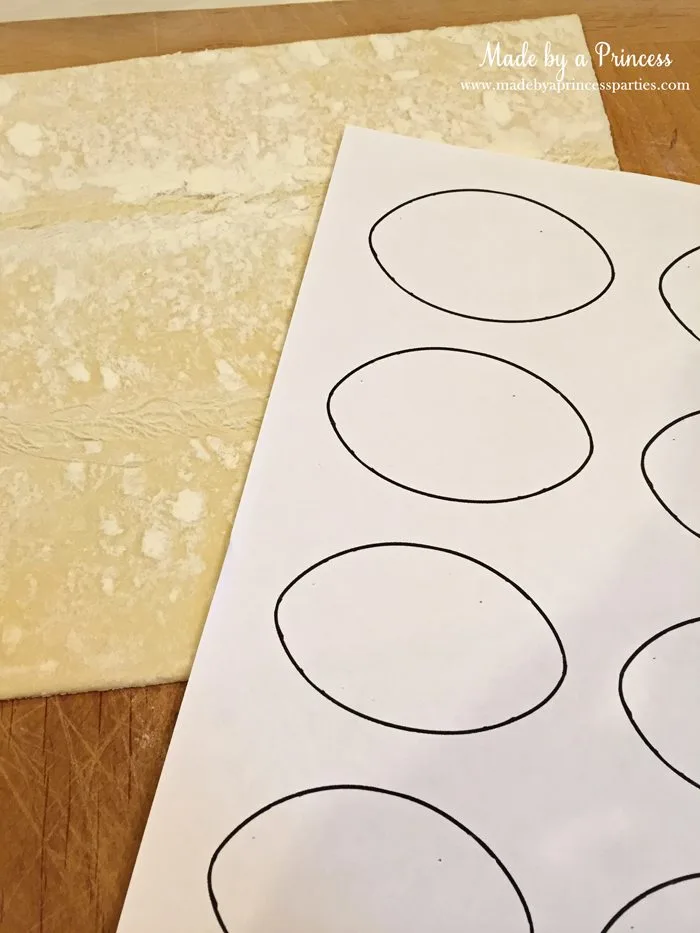 Use a knife to cut around your football template.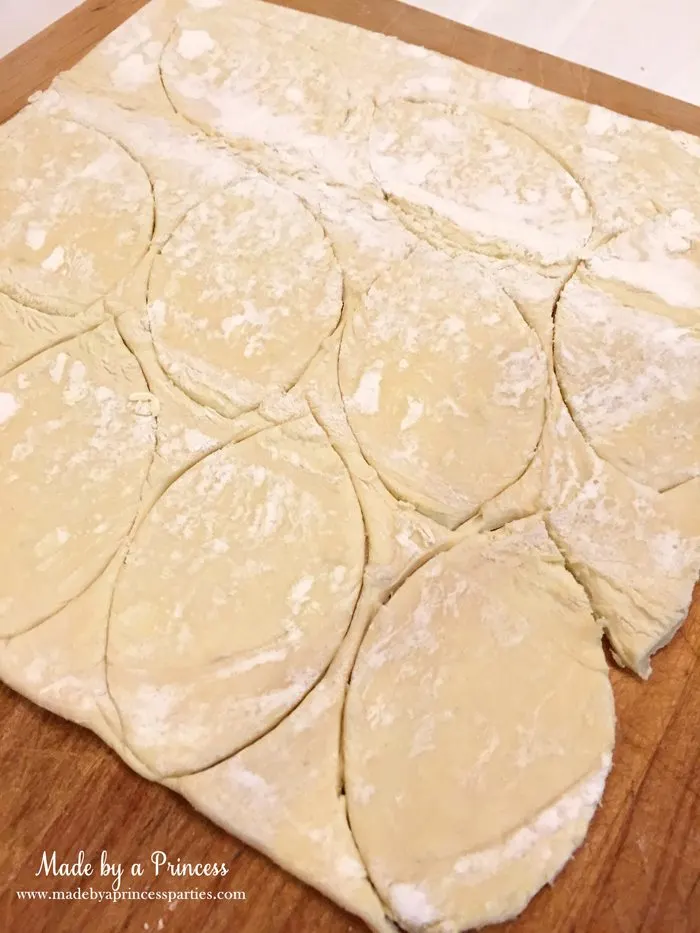 Next, brush your football shapes with melted butter and place a spoon of chicken in the middle. Put the other football puff pastry on top and seal closed by pinching with a fork.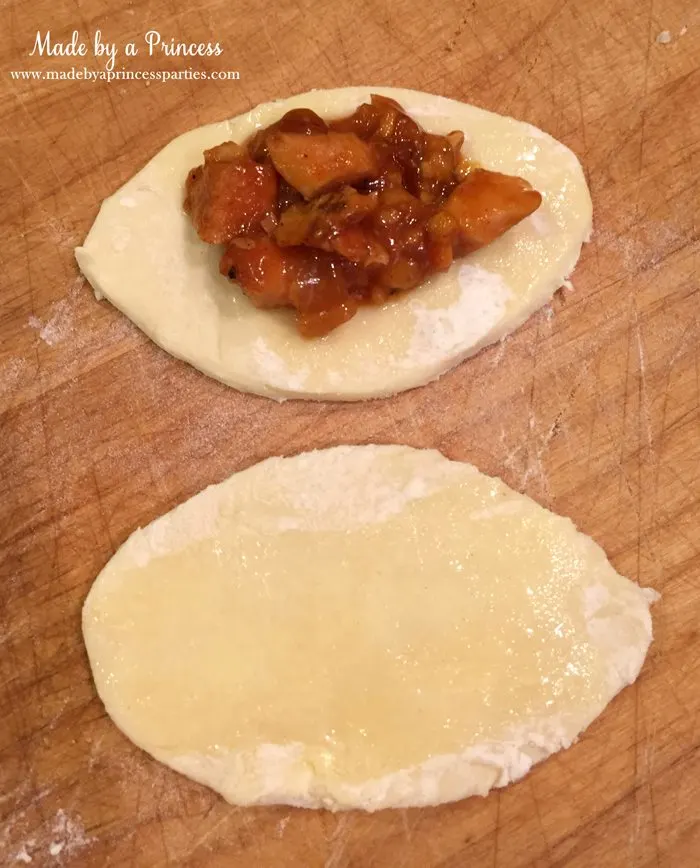 Place sealed football puffed pastries on a greased cookie sheet and cut slits on the top to resemble football laces. Brush with melted butter or brush with egg wash.
Bake at 375 for 15-20 mins.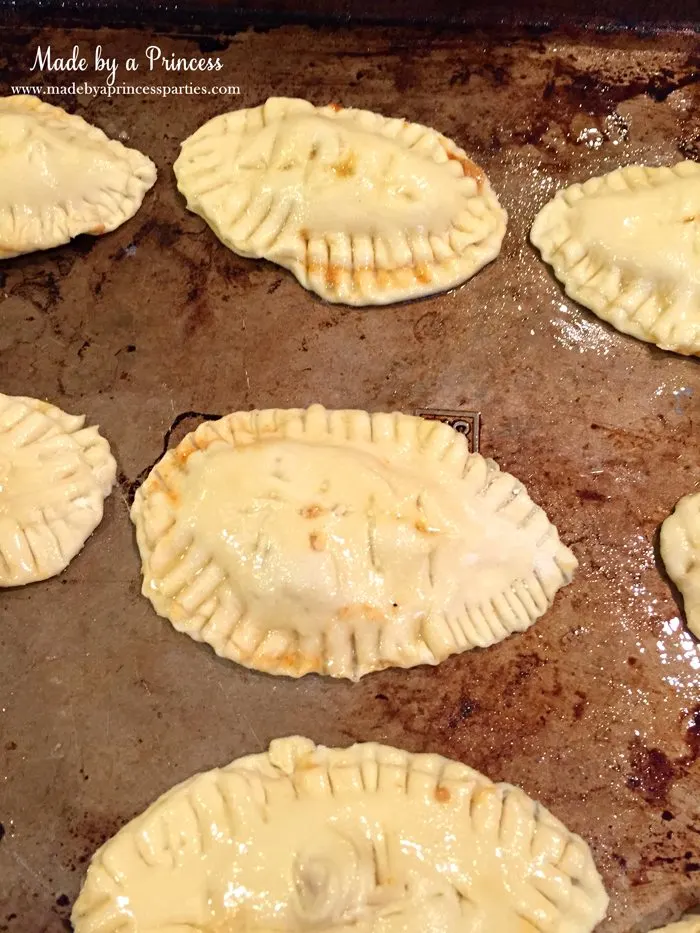 Didn't they puff up so nicely?! Golden brown and so yummy!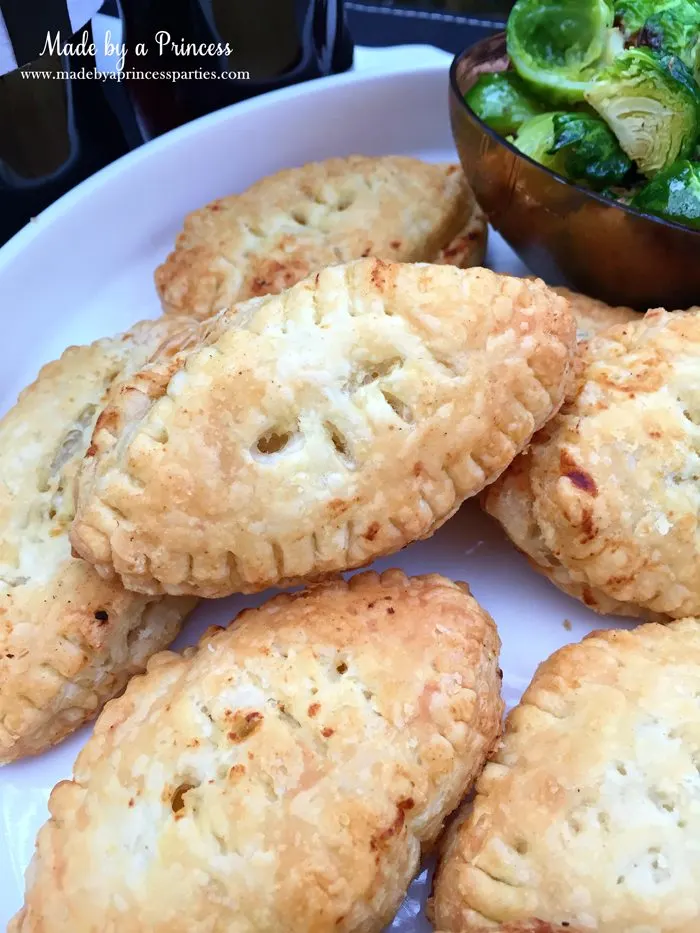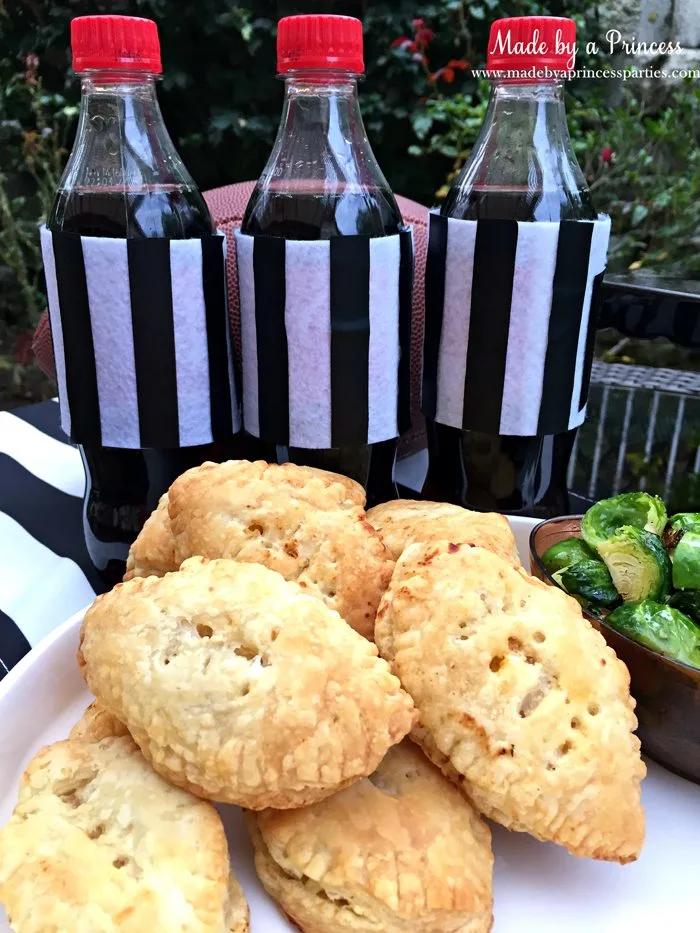 Use the crock pot chicken mix you have left over to dip your chicken hand pies in. You can also eat this barbecue sauce chicken like a stew if you like. It would taste delicious with some cornbread or in a Hawaiian roll.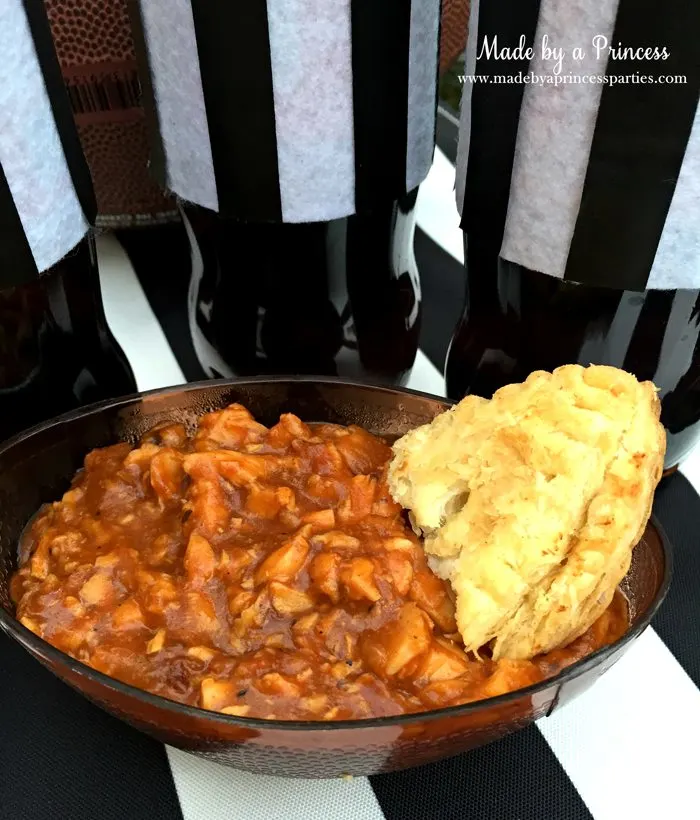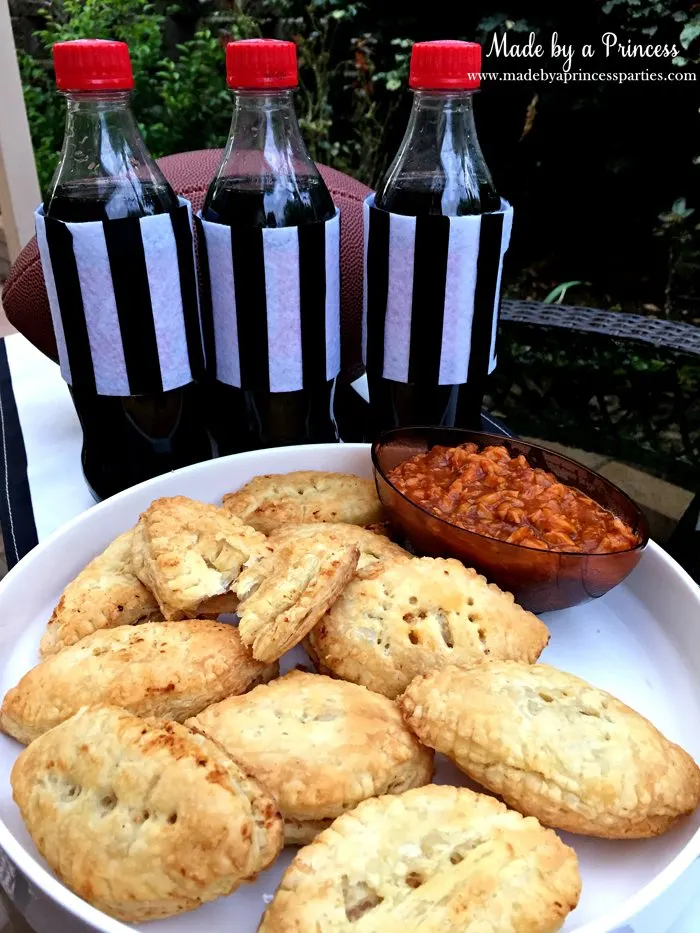 Buttery flaky goodness!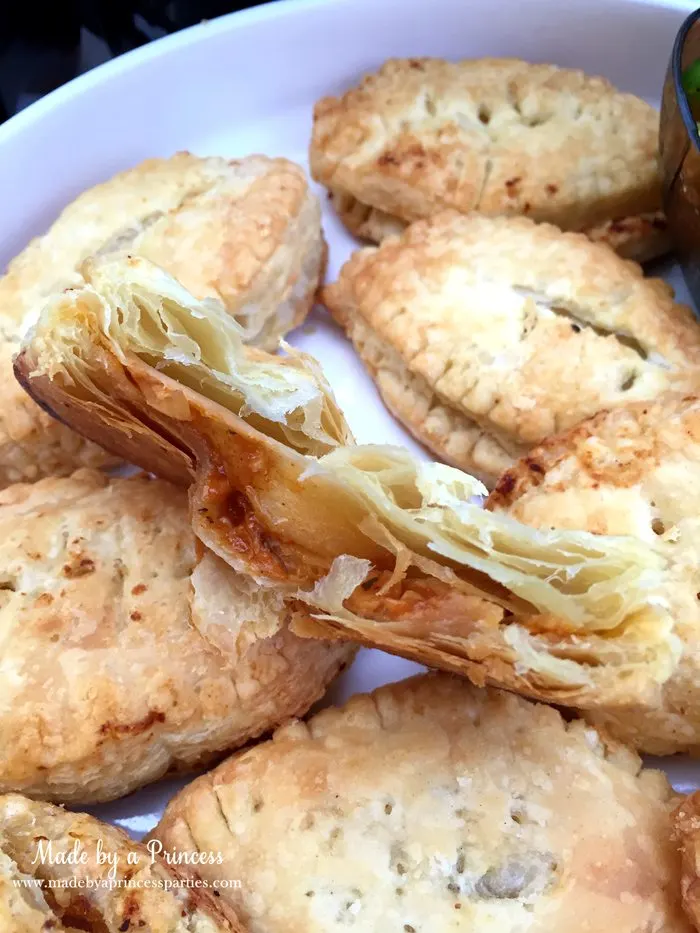 The Coca-Cola in the sauce added the right amount of sweetness without being too sweet. Everyone loves this recipe!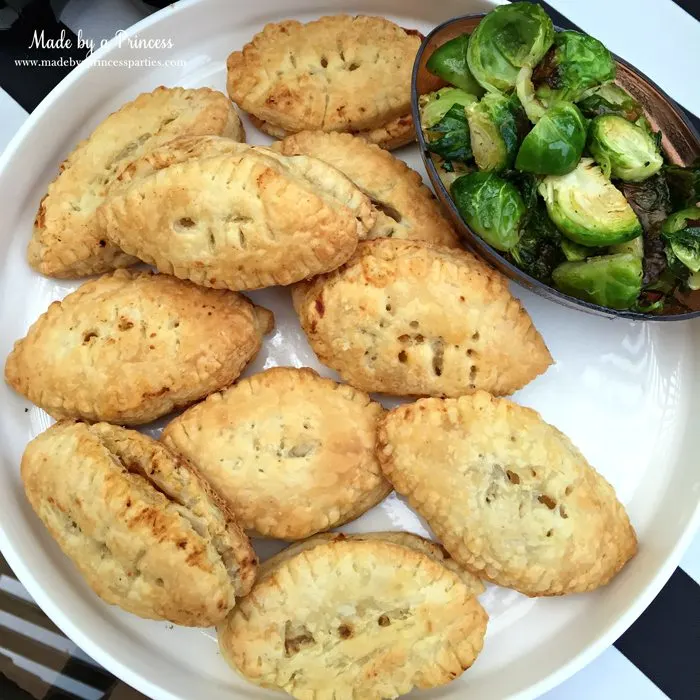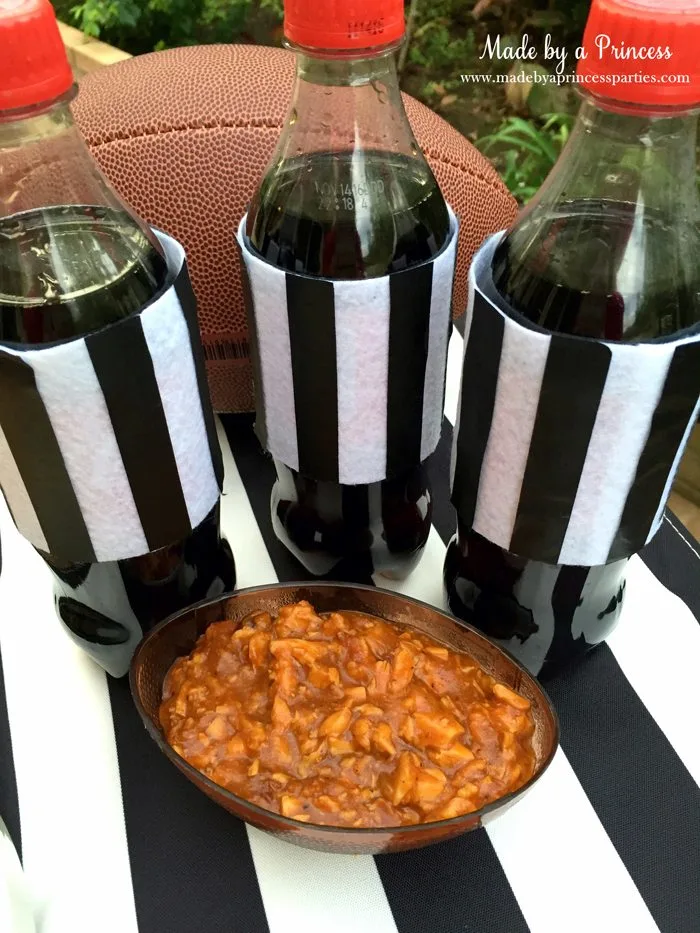 Roasted Brussel Sprouts
We are one of those rare families that actually likes Brussels sprouts so I popped a batch in the oven while it was still hot. Roasted sprouts are so good!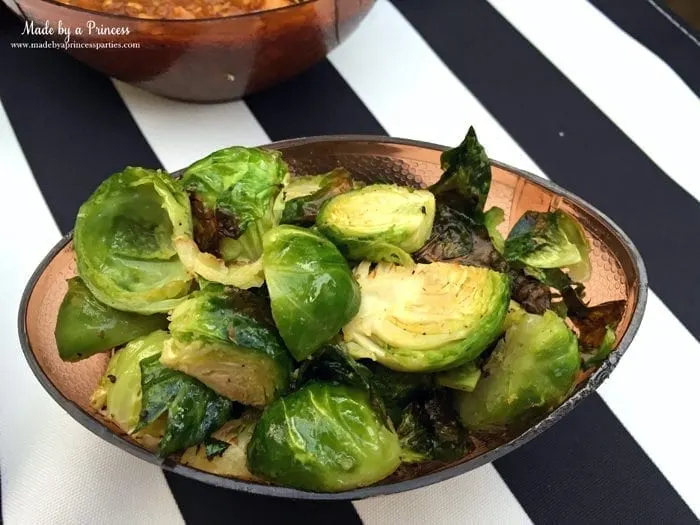 Decorate Coca Cola Bottles
While the puff pastries were cooking I grabbed some white felt and black washi tape and decorated my Coca-Cola bottles to look like referees.
Last year I made footballs and fields to go along with my Cheesy Buffalo Chicken Crock Pot Dip so it was only fair to give some love to the refs.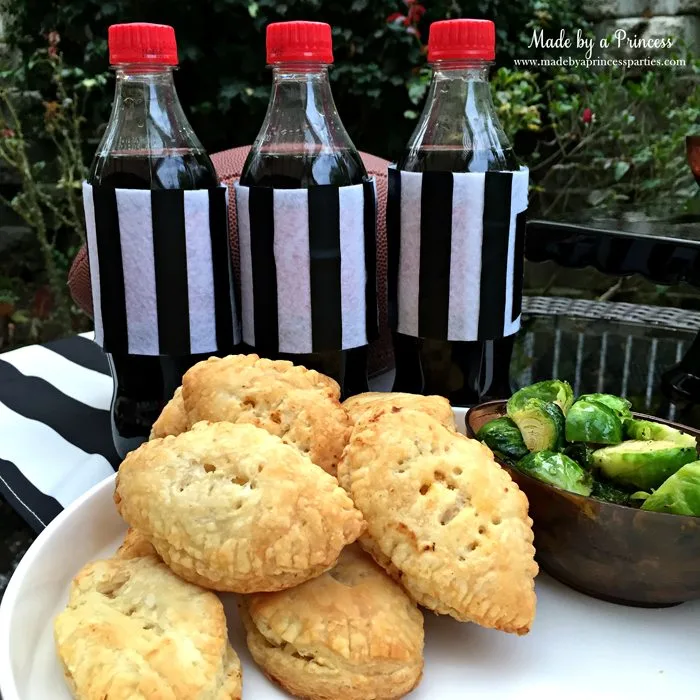 How to Make Coca Cola Chicken Hand Pies
S'Mores Dessert
We can't forget dessert! Sweet Salty S'mores Dip is soooo good! This was a last minute Hail Mary plan and it ended up being the perfect game day dessert.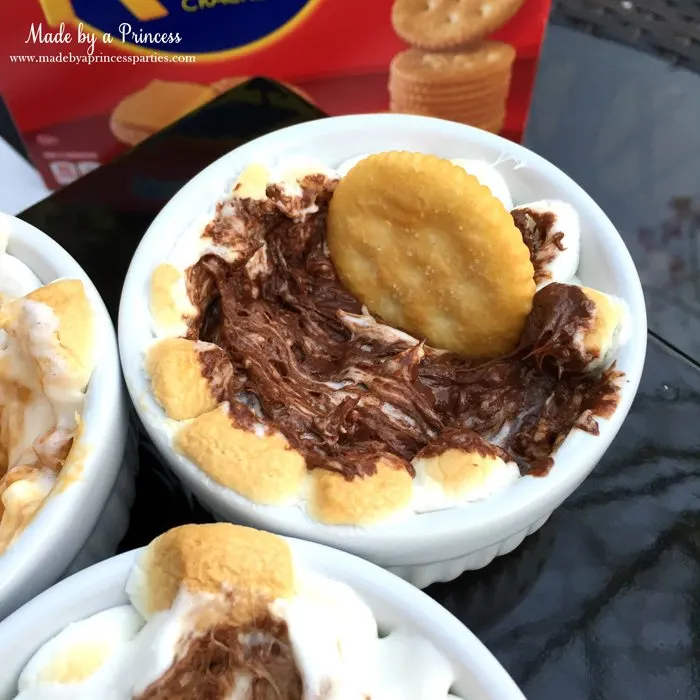 I hope you enjoyed my Crockpot Chicken Hand Pie recipe! What is your favorite thing to serve on Game Day?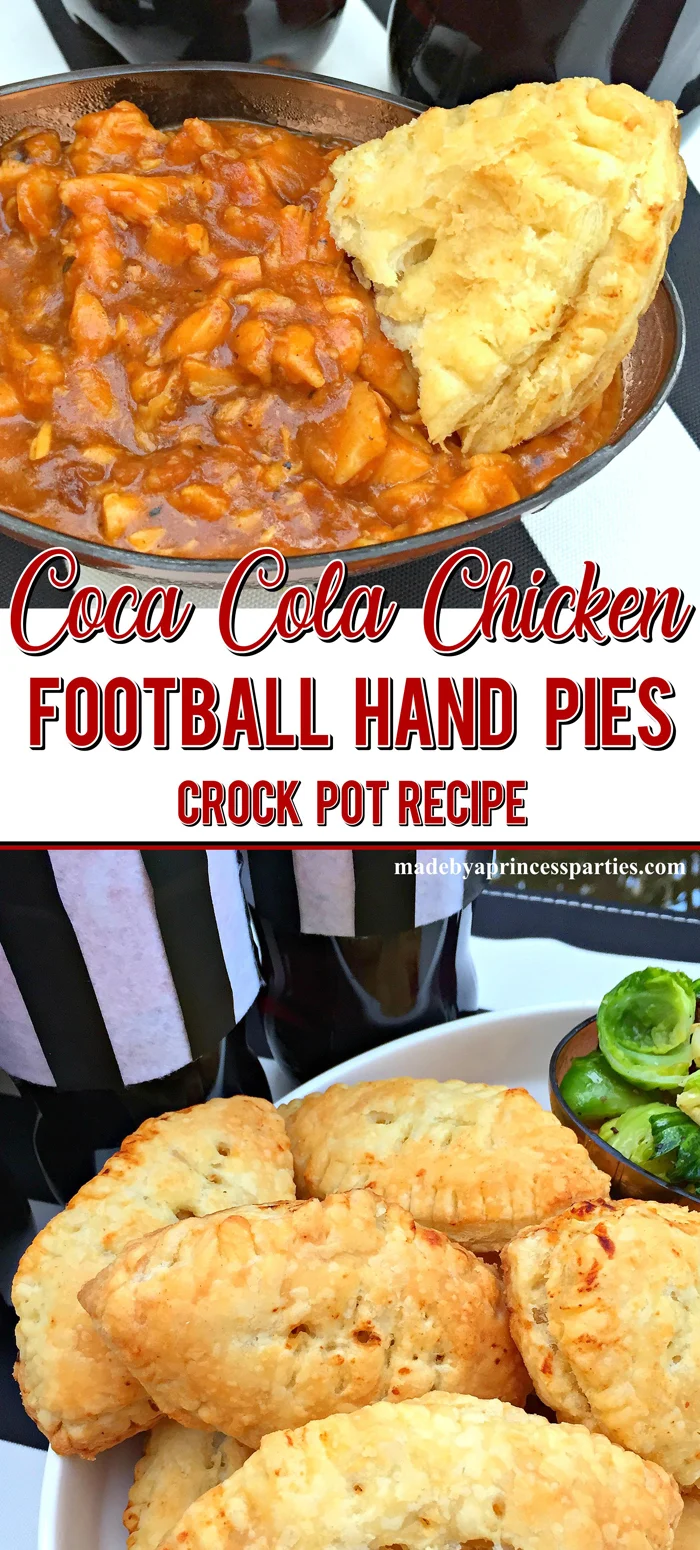 Originally published: 10/28/16
Updated: 1/29/20