This shop has been compensated by Collective Bias, Inc. and its advertiser. All opinions are mine alone. #MMSFlavorVote, #Walmart #CollectiveBias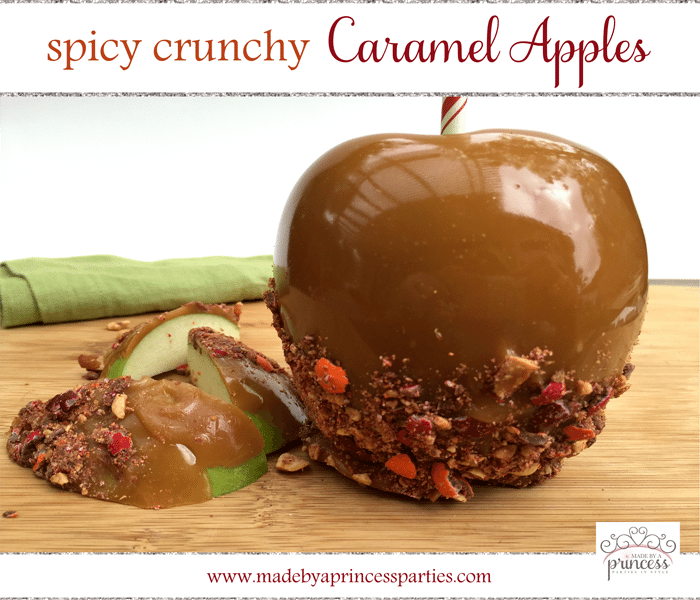 One of my guilty pleasures are caramel apples. Chocolate covered caramel apples, candy coated, cinnamon flavor, I love it all. My very favorite, however, is a tamarind caramel apple. Spicy, sweet, crunchy…yes please! Once I heard of the M&M's® new Chili Nut flavor I knew I had to create the ultimate caramel apple…spicy, sweet, crunchy, and rolled in  M&M's® Chili Nut…you are going to love it!
I used to only eat caramel apples at Halloween but after ordering some for one of my parties I realized these were no longer just a Halloween treat. There are so many ways to dress up these yummy apples but today I am going to share with you how I made these Spicy Crunchy Caramel Apples and I think this is going to be your new favorite snack too. Also, it's Cinco de Mayo and this is something you're going to want to make for dessert tonight…for reals!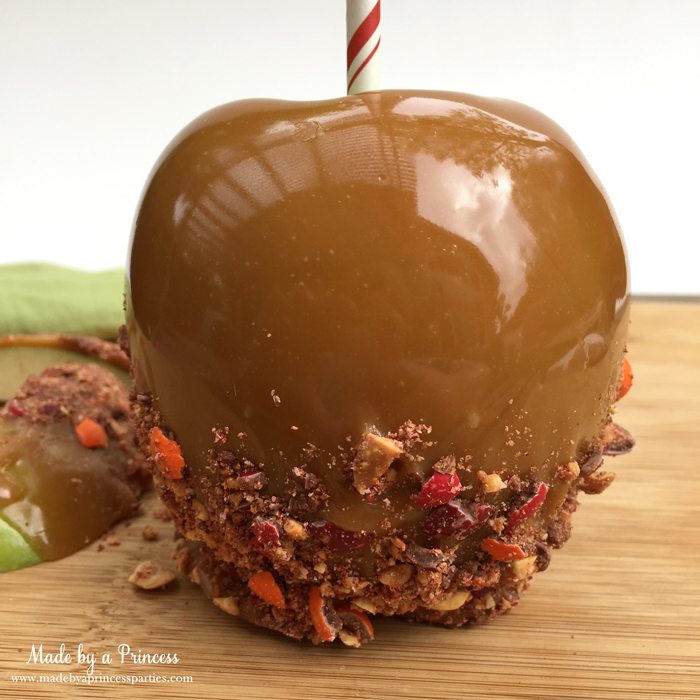 For this recipe you're going to caramels, a few green apples, Tajin spice, and a bag of M&M's® Chili Nut. You can everything you need at your local Walmart.
You can purchase a bag of caramels at the store and unwrap the amount you need or you can buy a block from your local cake supply store.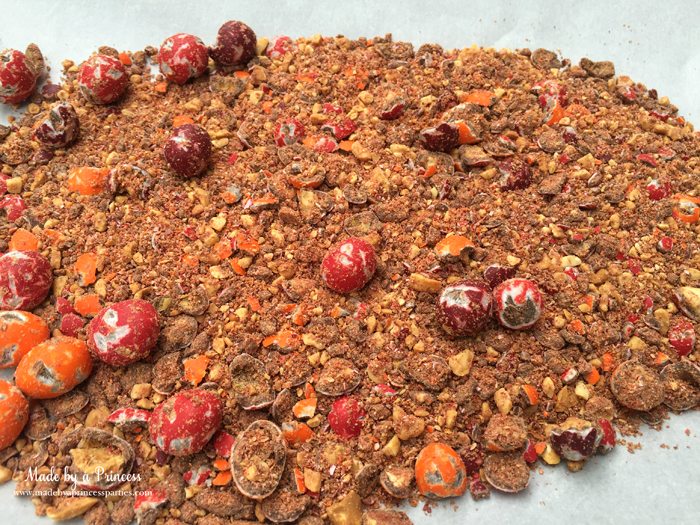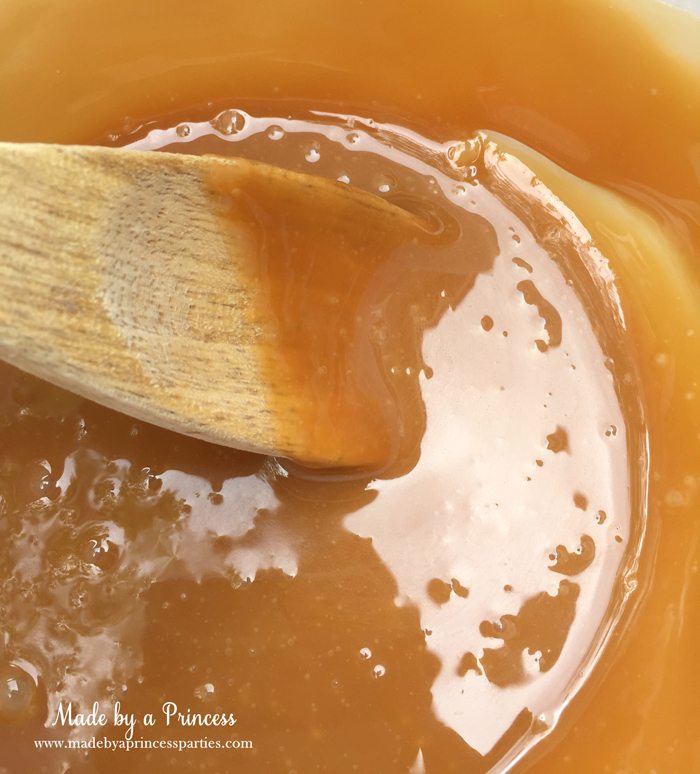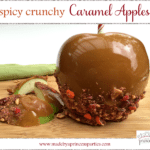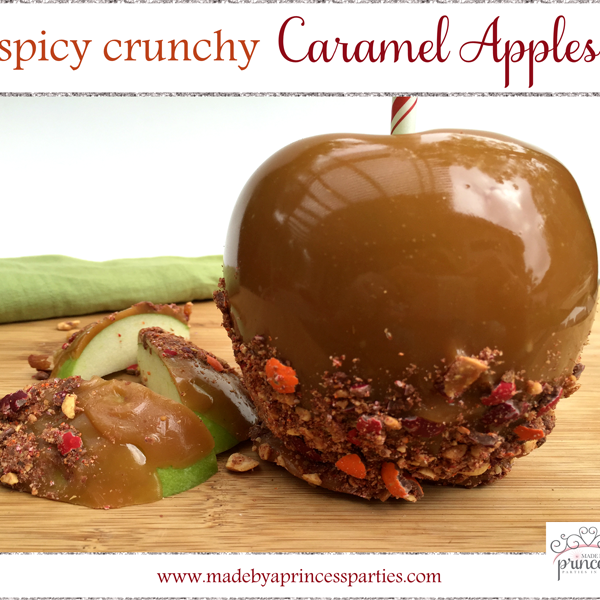 Spicy Crunchy Caramel Apple Recipe
Ingredients
1

lb

of caramel

4

green apples

4

candy sticks

1

bag of M&M's® Chili Nut

*optional Tajin seasoning
Instructions
Wash green apples and dry completely before dipping into melted caramel. If the apples are waxy or wet the caramel will not be able to coat well.

Cover two cookie sheets with parchment paper. Spray one of the pieces of parchment paper with cooking spray. Place 2 cups of M&M's® Chili Nut peanuts on one of the cookie sheets and spread out evenly.

In a microwave safe bowl melt caramel in 30 second intervals until caramels are thoroughly melted and mixture is well blended when stirred.

Dip apples, one at a time, into melted caramels, making sure to coat all sides. Repeat if you want a thick coating.

Sprinkle apple with Tajin seasoning and then roll caramel covered apple in M&M's® Chili Nut Peanuts.

Place apple onto sprayed parchment paper on the cookie sheet and repeat with the rest of your apples.

Place apples in the refrigerator to set for at least 30 minutes.

Let the apples sit out for about 15 minutes then slice and serve!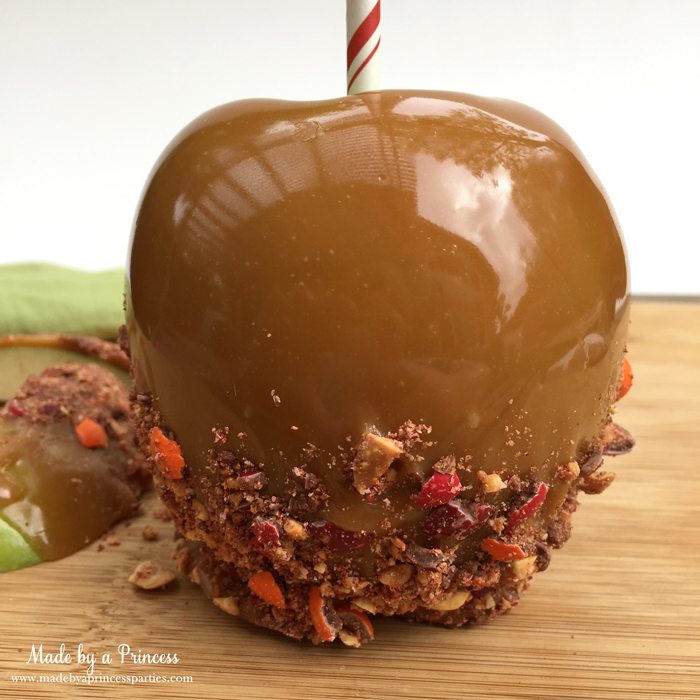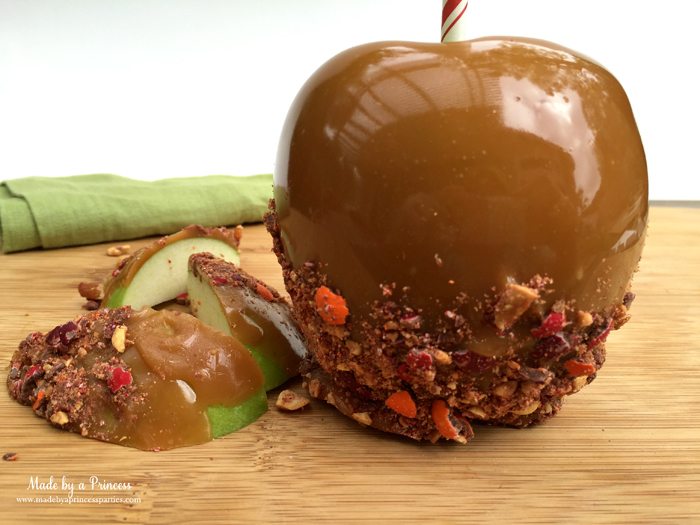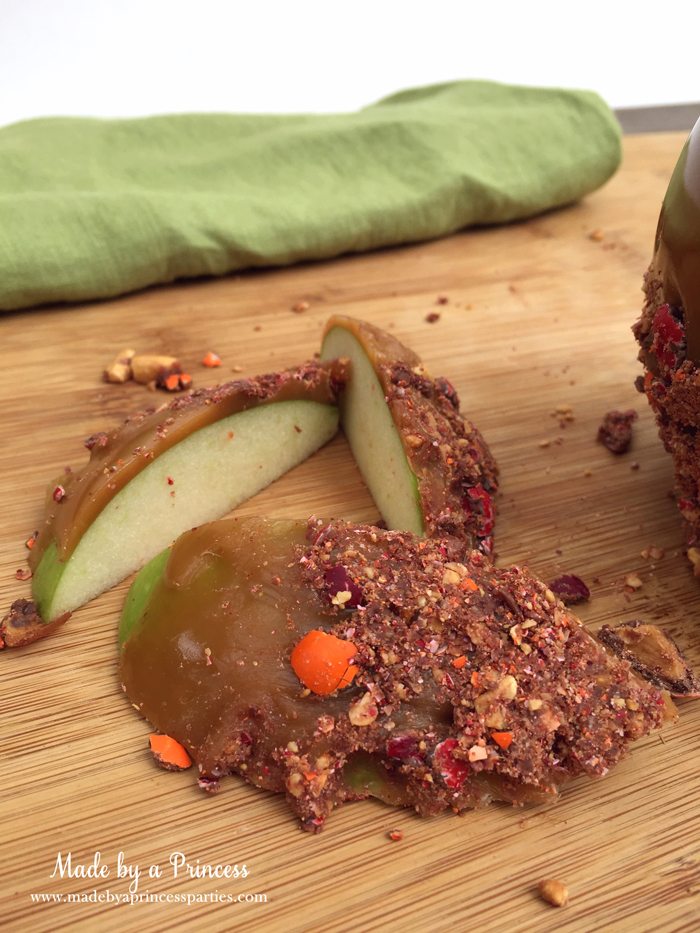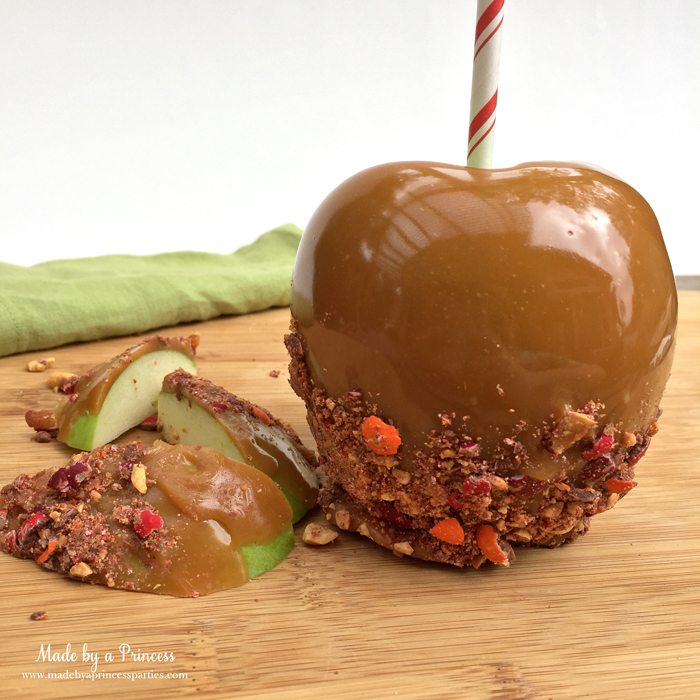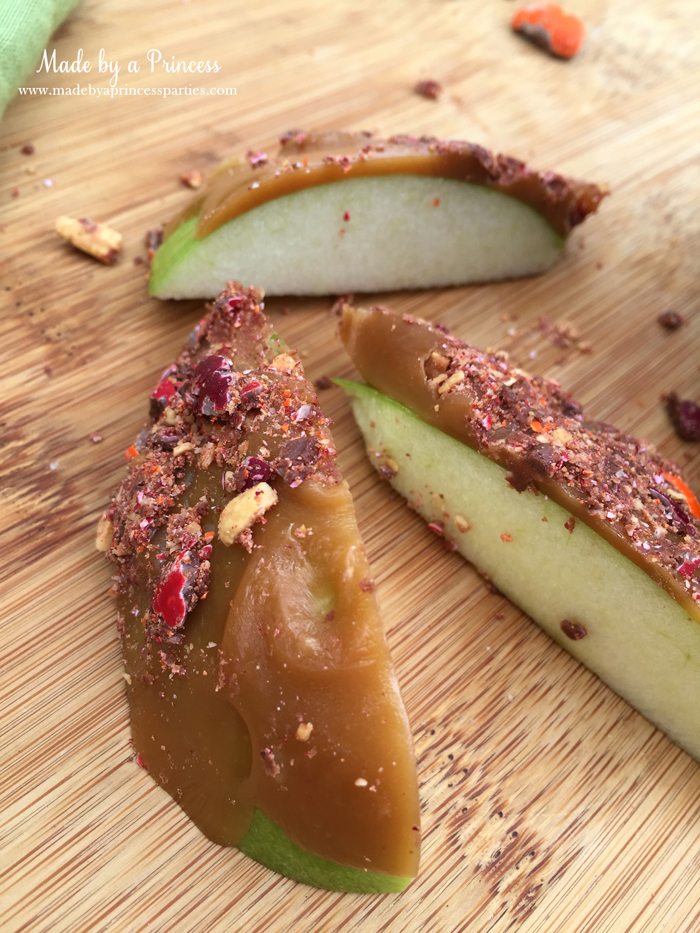 Have I totally sold you on M&M's® Chili Nut? Good! You will need to cast your vote to keep it around then! There are three new flavors out right now so if you haven't tried the new varieties of M&M's® Peanut you need to do it now because once the winner is chosen the other two will just disappear…like forever. From now until June 17th you can buy and taste the new flavors: M&M's® Chili Nut, M&M's® Honey Nut, M&M's® Coffee Nut. Once you decide which one is your favorite (it's totally going to be M&M's® Chili Nut though I just know it!) you can enter for a chance to win $100,000 and the title of official M&M's® Taste Tester. The flavor that wins will stick around and the other two will be a distant memory…. Even if you don't vote for M&M's® Chili Nut and it doesn't win we can still be friends…I'll just need some time to get over it.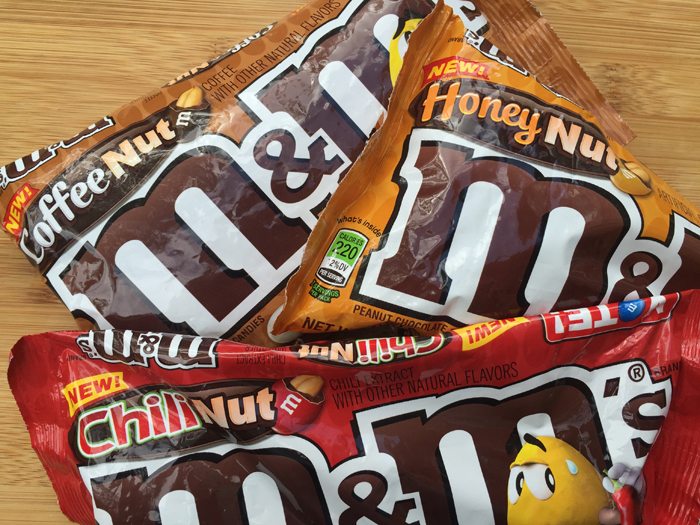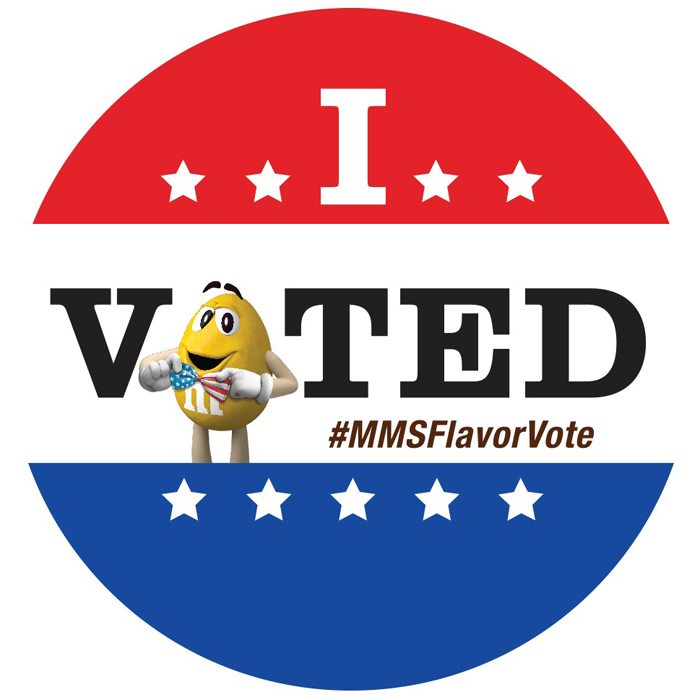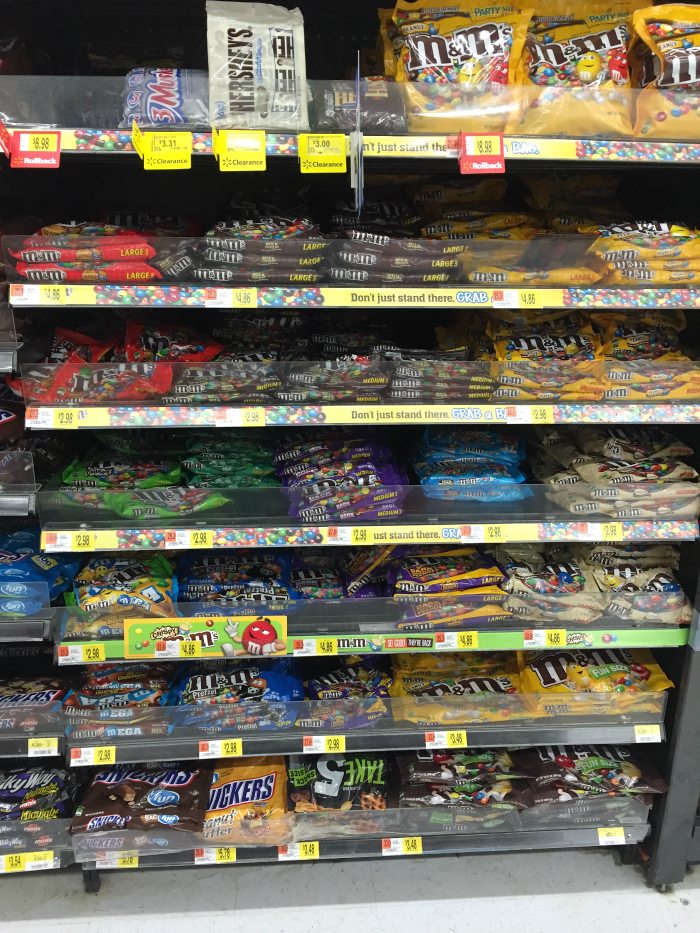 I would love to hear what flavor sounds like you just can't live without it so leave me a comment below and let me know!