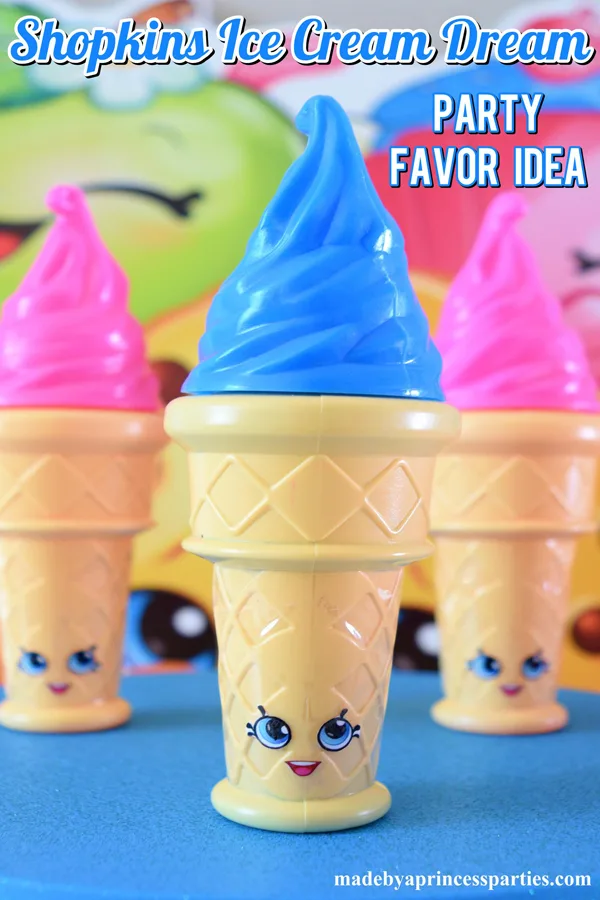 I'm back with yet another Shopkins themed party favor idea! Sweet little Ice Cream Dream never loses her cool. Chilling out with her friends is her favorite thing to do. You can create your own Shopkins Ice Cream Dream Party Favor with my custom lip gloss printables.
*this post contains affiliate links
Shopkins Ice Cream Dream Party Favor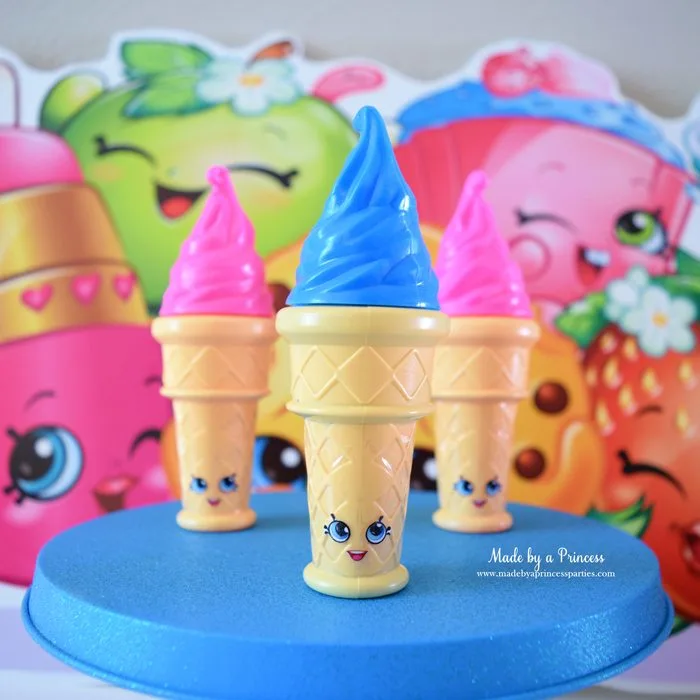 When you're planning a Shopkins themed birthday party suddenly everyday things make you think of one of the characters. When I saw these ice cream shaped bubbles I immediately thought of Ice Cream Dream. I think I know a little too much about these characters.
Use a full sheet waterproof labels from Online Labels and a color printer. Make sure the paper will work with your printer before purchasing as there are laserjet and inkjet options.
Once you have printed the labels carefully cut them out with small and very sharp scissors.
Peel the label off the back and stick to the outside of the cell phone lip gloss.
If your stickers don't want to stay on very well you can do what I did and that is wrap the bottom of the bubbles in packing tape.
FREE Ice Cream Dream Lip Gloss Printable!
Want the Ice Cream Dream eyes and mouth stickers featured in this post? Join my Made by a Princess Castle Community and have access to my secret VIP (Very Important Princess) resource library. There you will find all of my party and holiday printables!
Other Shopkins Party Favor Ideas
Check out my Kylie Cone Sipper Cup post as well.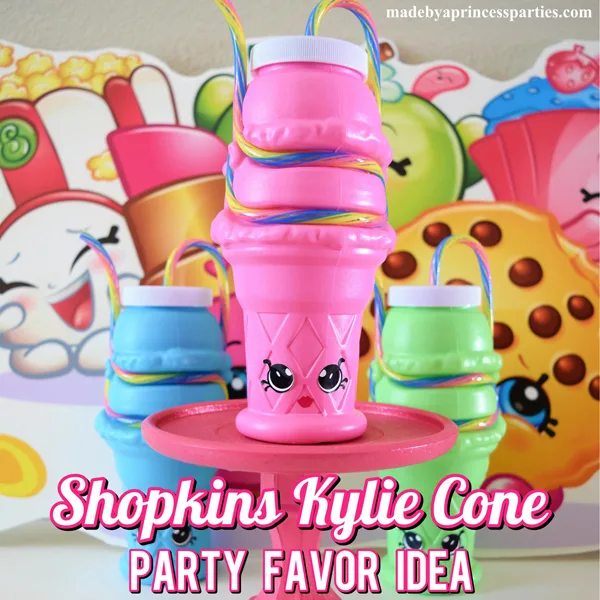 Polly Polish Nail Polish favors are simply adorbs!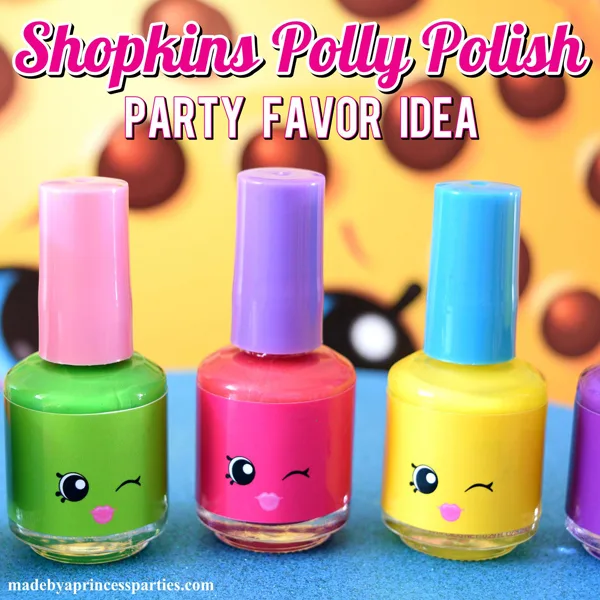 Want to create Miss Pressy? I'm going to show you how…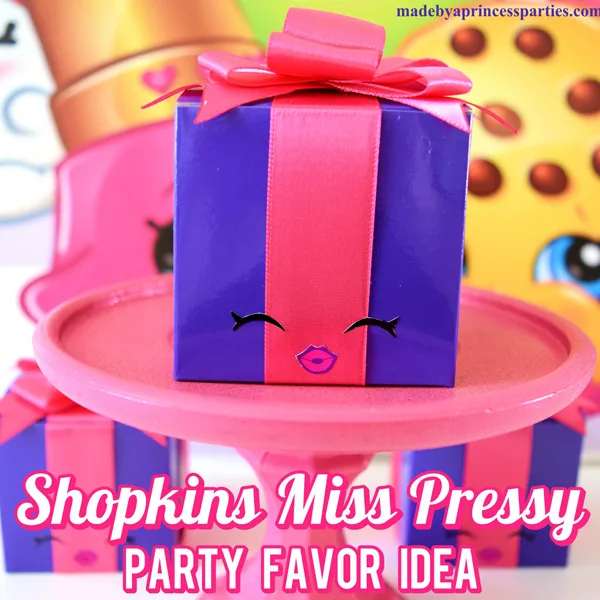 I've got Smarty Phone printables for you too…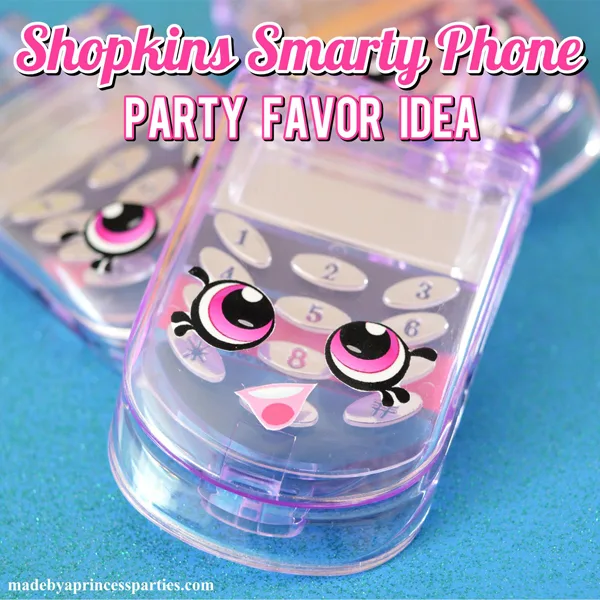 I just love Poppy Corn…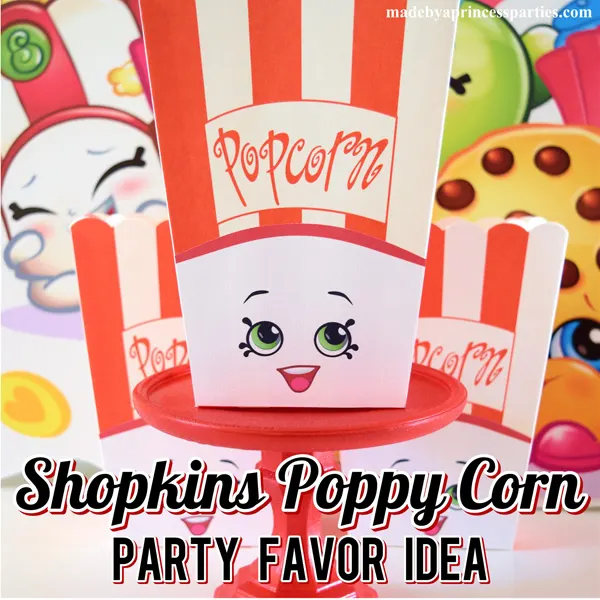 Check out my Shopkins Party post for even more Shopkins Party Ideas!
Happy Crafting!