Need help planning the perfect Shopkins themed party? Create your own Shopville with these Shopkins Inspired Party Food Ideas + FREE Printables!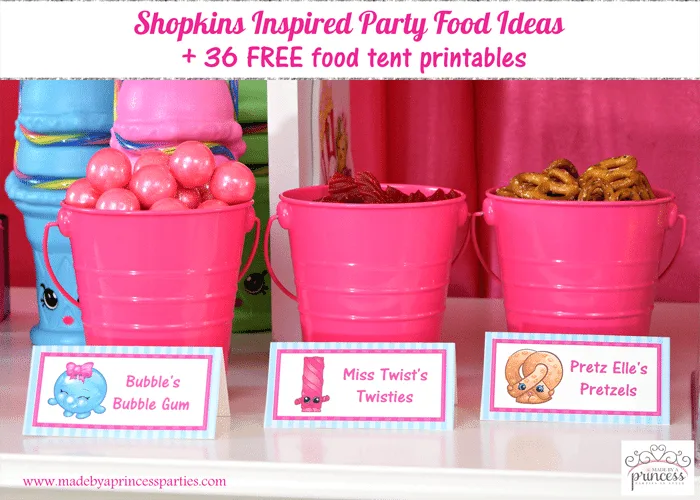 There are so many fun options for food when hosting a Shopkins inspired party and today I am sharing some of my ideas that you can easily incorporate into your own party. I am also sharing a whole set of food tents so all you have to do is download and print! Enjoy all 36 food tents from my Shopkins Inspired Party Food Ideas!
*this post contains affiliate links
Shopkins Party Food Ideas
I tend to go a little crazy for my kids' birthday parties because I really love to plan and put on parties. Like a lot. Some themes, however, are easier than others to create a menu due to the nature of the story line or characters. When hosting a Shopkins party there are SO many options for food and snacks that it is a little hard to decide which ones you want.
Below are some food ideas based on Shopkins characters.
Cupcakes – Cupcake Queen
Donuts – D'Lish Donut
Jelly Belly Beans – Jelly B
Pretzels – Pretz-Elle
Bundt Cake – Rainbow Bite
Muffins – Mini Muffin
Oranges – Juicy Orange
Popcorn – Poppy Corn
Marshmallows – Marsha Mellow
French Fries – Fiona Fries
String Cheese – Swiss Miss
Potato Chips – Crispy P Chip
Bubblegum – Bubble
Licorice – Miss Twist
Chocolate Bars – Cheeky Chocolate
Lollipops – Lolly Poppins
Cake Pops – Cake Pop
Tomatoes – Papa Tomato
Swiss Cheese – CheeZee
Carrots – Wild Carrot
Ice Cream – Ice Cream Dream
Raspberries – Asbury Raspberry
Apples – Apple Blossom
Strawberries – Strawberry Kiss
Cookies – Kooky Cookie
Double Scoop Ice Cream Cones – Kylie Cone
Water Bottles – Wally Water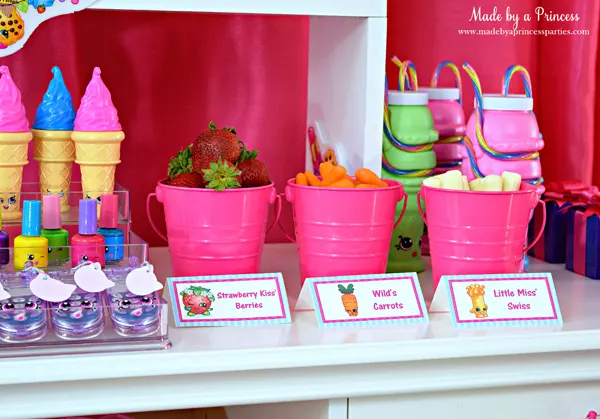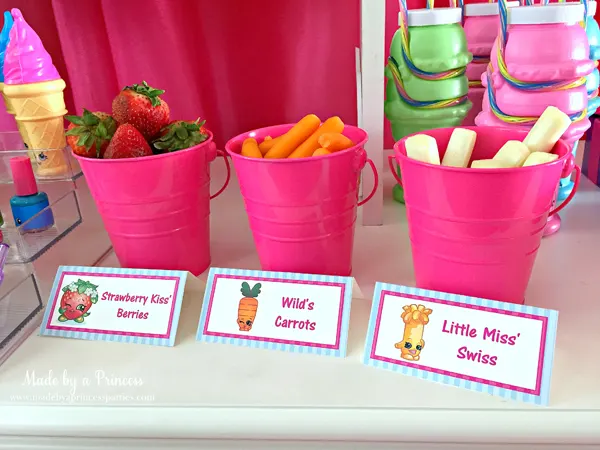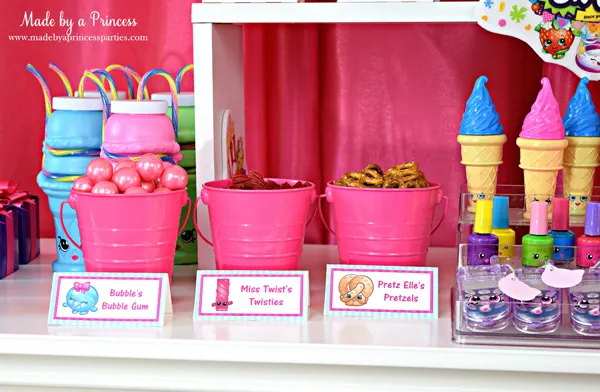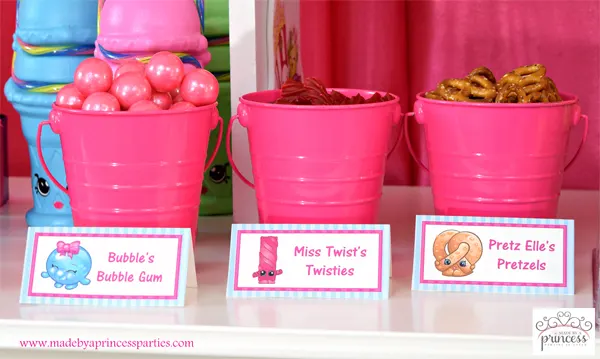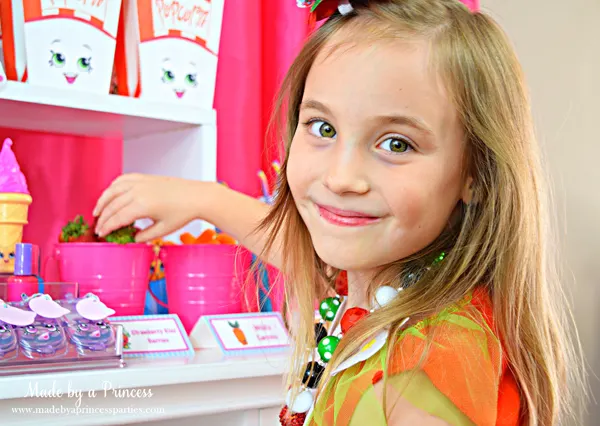 Shopkins Food Tents
I have created some Shopkins inspired party food idea tents to go along with these party foods. Once you sign up you will receive an email with your free printables.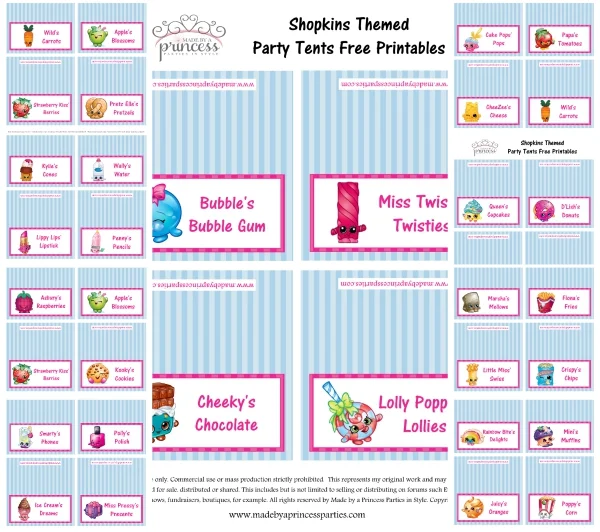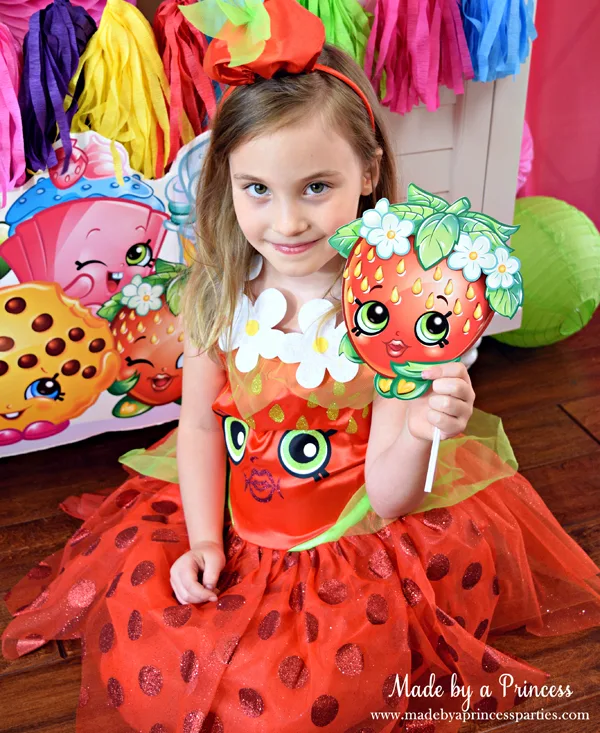 Suggested Supplies: