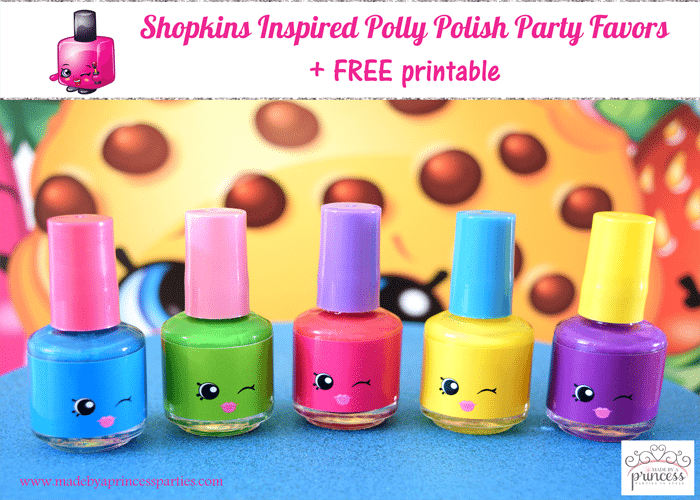 One of my favorite Shopkins characters is Polly Polish. She's a risk taker, loves bright pink, and her BFF is Lippy Lips…another one of my faves. Since my little girl and I love getting our nails done together I knew that Polly Polish would have to make an appearance at her birthday party. These Shopkins Inspired Polly Polish Party Favors were the perfect choice for our little fashion forward party guests.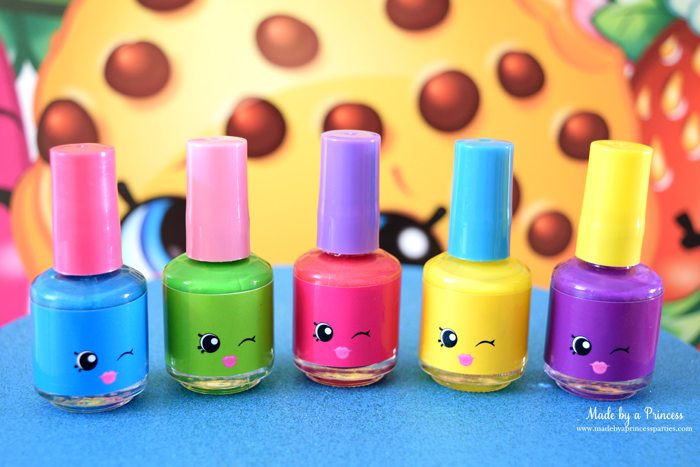 I definitely have a thing for nail polish and I'm afraid my daughter does now too. I have just about every shade of sparkly pink that's been created. When the birthday girl and I were looking on the Birthday in a Box website we found brightly colored nail polish that smelled like Double Bubble and immediately thought of Polly Polish. I created a set of Polly Printables that match the colors of the polish that you can download for free. Click here to download and print. I used full sheet waterproof labels from Online Labels. I printed the eyes and mouth using one of these labels and then carefully cut them out with small and very sharp scissors.
Check out my Kylie Cone Sipper Cup + FREE Printable post as well.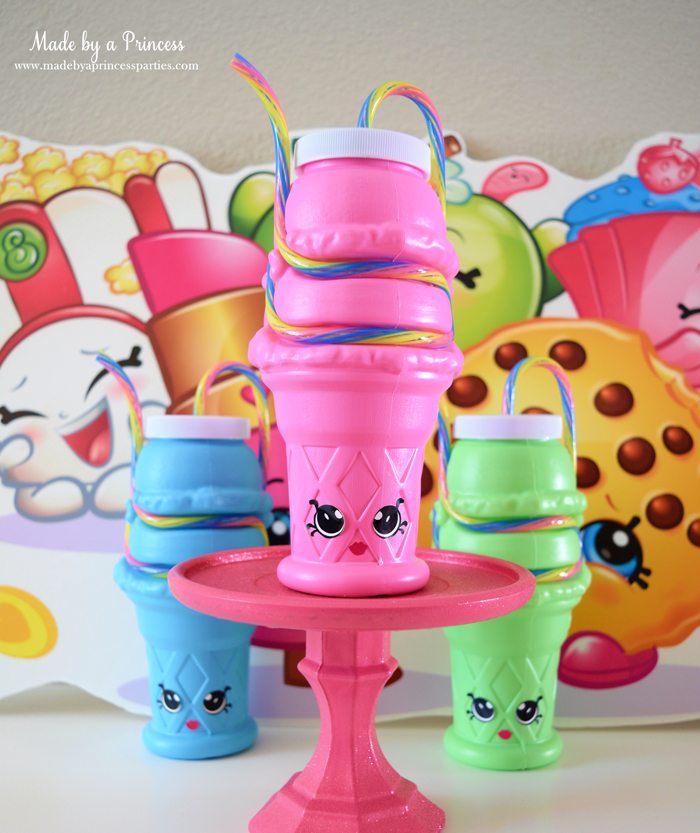 Want to create Miss Pressy? I'm going to show you how…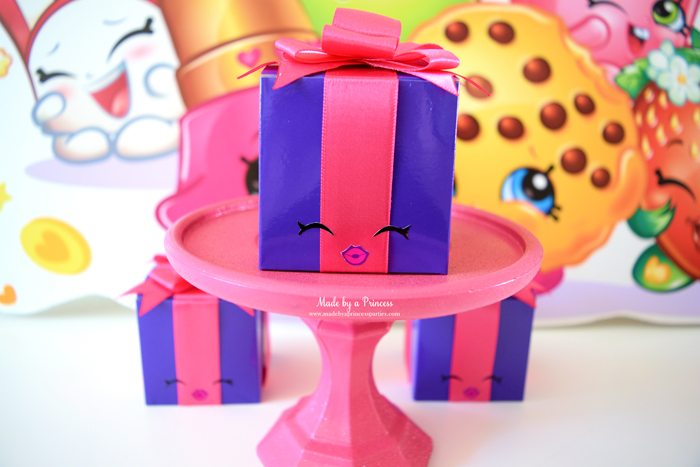 I've got Smarty Phone printables for you too…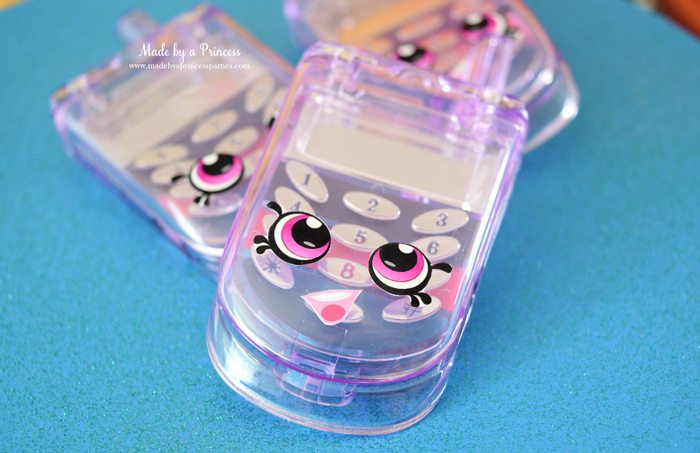 Don't forget Ice Cream Dream…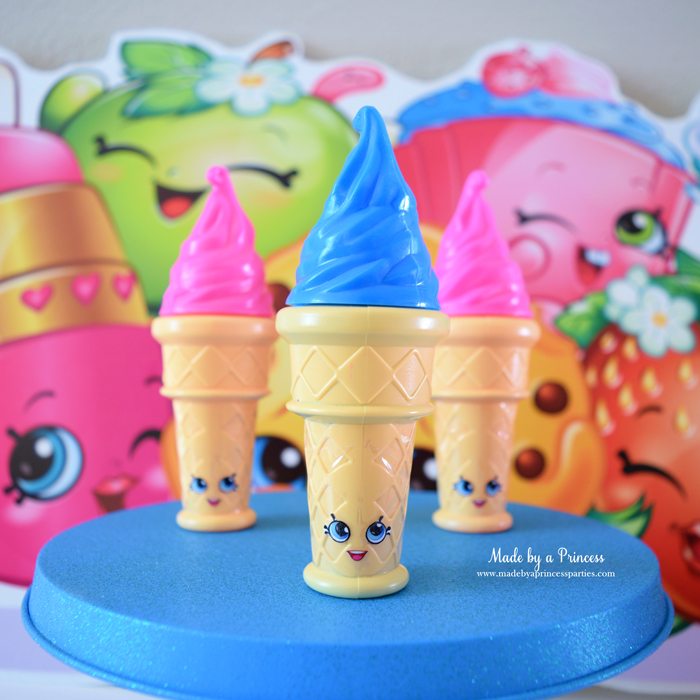 I just love Poppy Corn…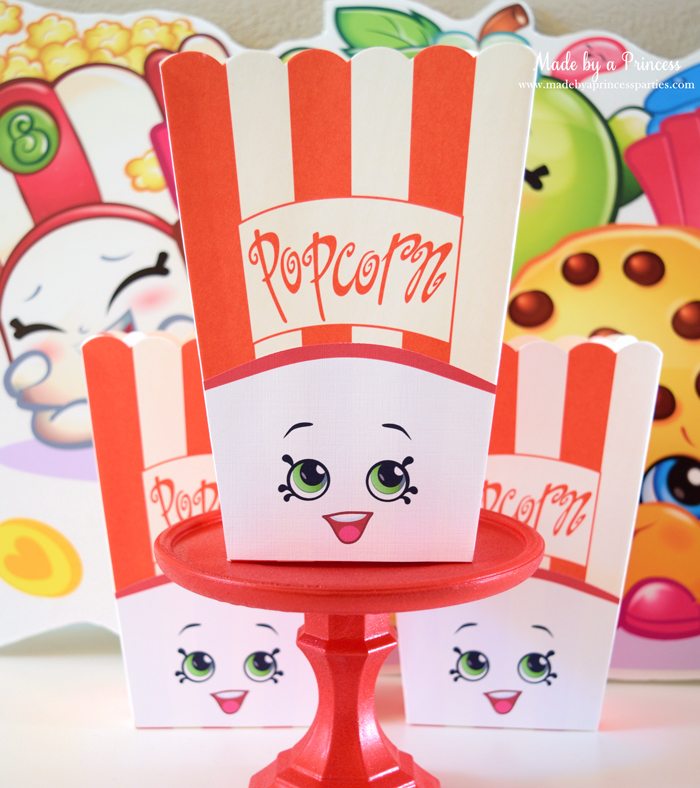 Happy Crafting!
Suggested Additional Party Supplies: