This post sponsored by World Market. All opinions are my own.
I am a big fan of finger foods and my crock pot and my new Strawberry Guava Crock Pot Chicken recipe makes me feel like a mom-hero!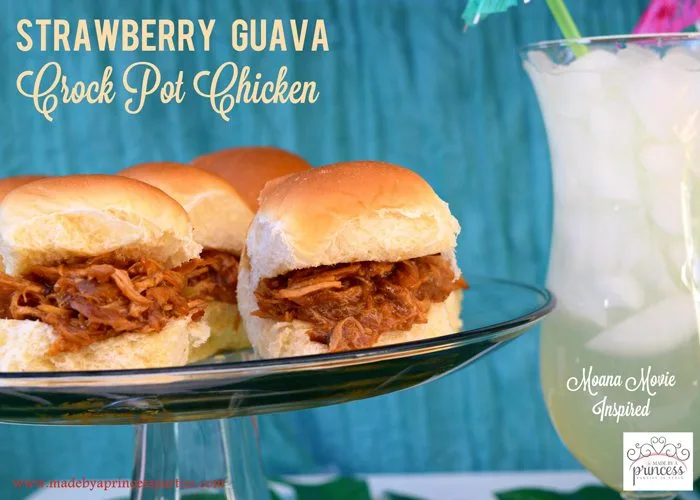 Strawberry Guava Crock Pot Chicken is our new favorite slow cooker recipe. I am a big fan of finger foods and my crock pot and when I can put the two of the together to make a great meal for my family I feel like a mom-hero! This Disney Moana movie inspired recipe is sweet, slightly spicy, and full of flavor and perfect for your next party.
Crock Pot Recipe
I am not one of those people that only bust out my crock pot during the winter. That sucker lives right on top of my refrigerator so I can grab it in a flash when I feel so moved. One of the beauties of using a slow cooker and is there is usually very little prep involved. Most of the dishes I make it in are dump and ditch. I dump the ingredients in and then let the pot take care of the rest.
Hawaiian themed party food
Since I had picked up the last two strawberry guava jam jars at my local World Market I felt inspired to create something using the jam. After shopping my frig and cupboards I came up with a winning combination (according to my husband) and am happy to share it now with you! I think this is great for a luau or tropical themed party but even if you aren't going tropical I think your guests will appreciate the unique flavors. With SuperBowl coming up this weekend I might just do this all over again for the big game.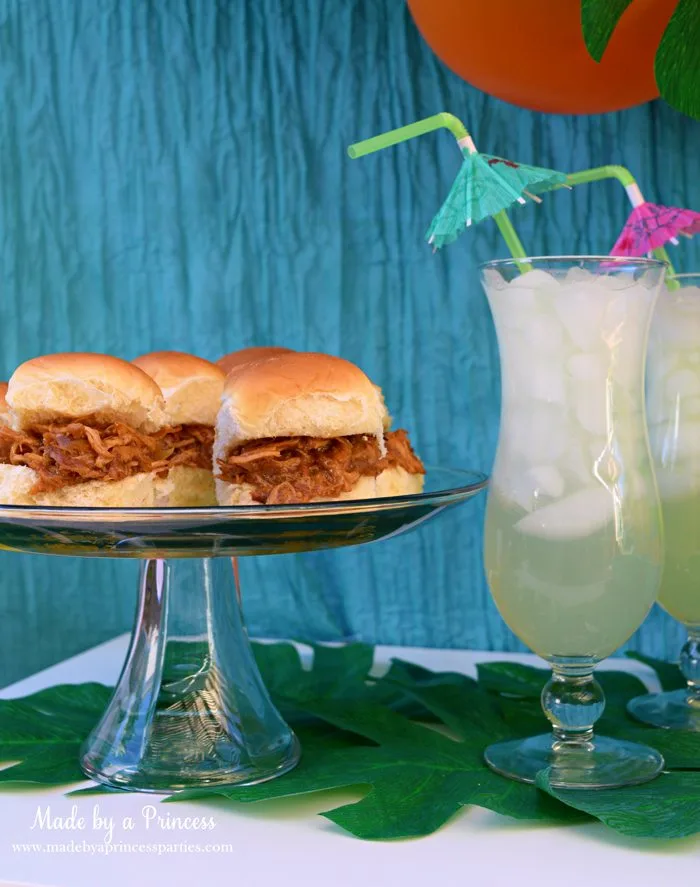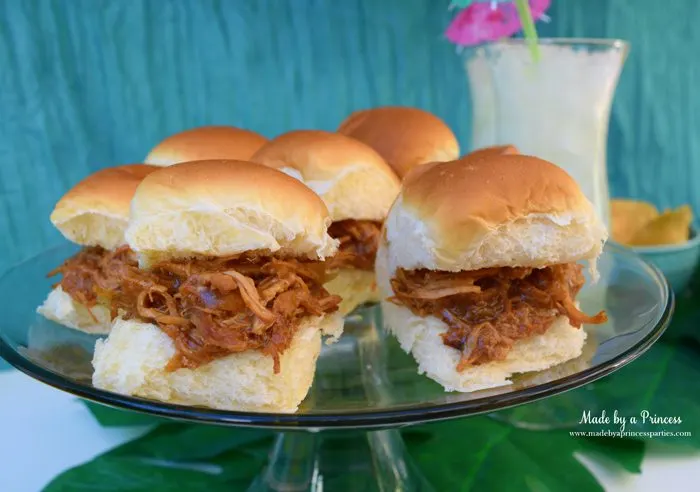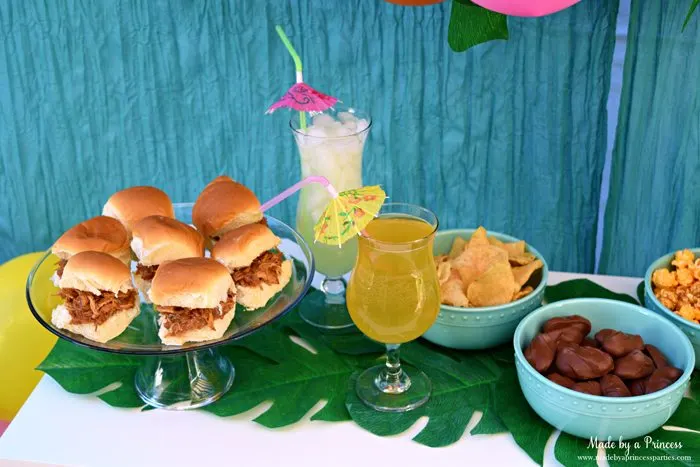 How to make Strawberry Guava Jam Crock Pot Chicken
I hope you enjoyed my Strawberry Guava Crock Pot Chicken Recipe. Please let me know if you try it out and what you think!
Check out all the details from my Disney Moana Movie Inspired Party!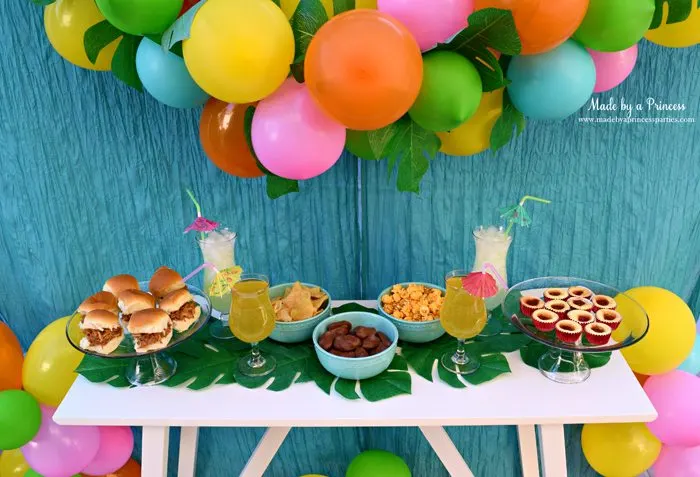 Looking for something sweet? Try my Strawberry Guava Tropical Cheesecake Bites.