This adorable owl themed shower was thrown in honor of Baby Claire and her sweet mommy Tiffany. My client, Debi, Tiffany's aunt, purchased a couple games from me for the occasion and wanted to know if I would be able to put a cute little owl on my clothesline design – what a cute idea! I loved it! When she sent me these pictures I instantly wished I had been a guest! The details are amazing and those centerpieces are just perfect. Each table had a different one too.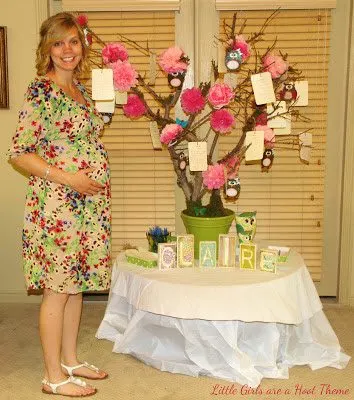 How cute is this mama-to-be?!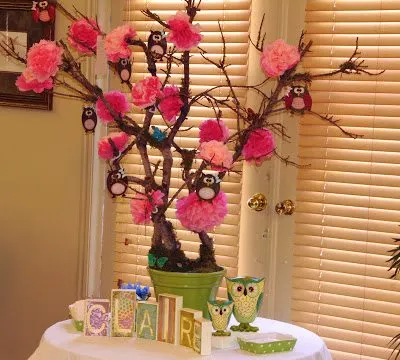 I love all the details on this wishing tree. Everything about it is adorable…the pom poms,
the owls in the tree, the name blocks…it's all so scute!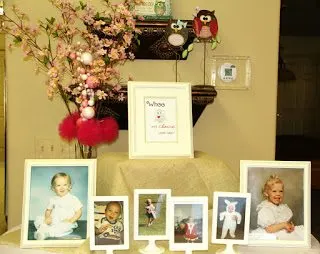 Whoo Do You Think Baby Will Look Like? game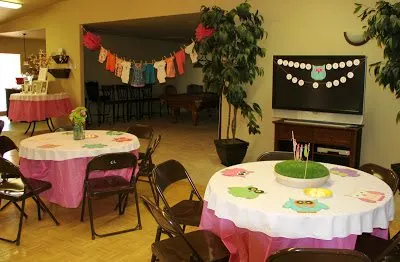 I love baby clotheslines at showers!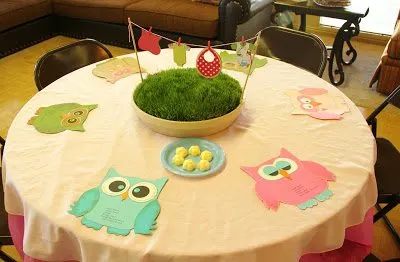 Adorable tablescape with the owl mats.
All of the owls have different knock knock jokes on them. So clever.
Check out the butter pats. I die.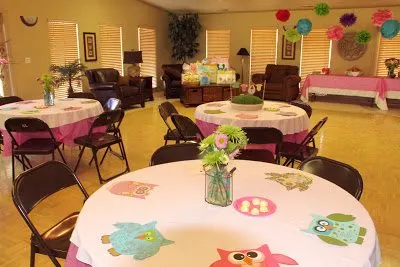 Do you see how each centerpiece is different?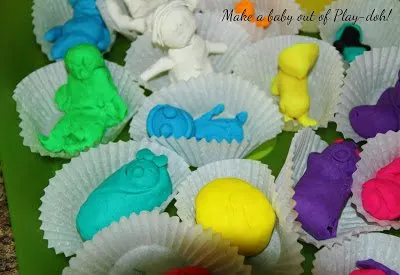 Make a baby out of Play-Doh activity. It's not as easy as it looks!
I like that little turquoise one in the corner – she's wearing a bow.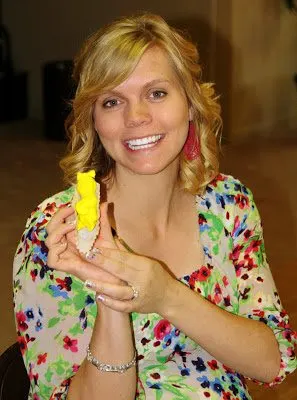 Mama Tiffany can't wait to hold her own baby!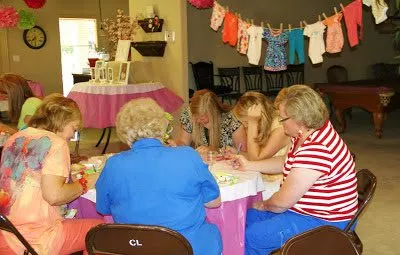 Game time! Everyone is filling out the answers to my Parts of the Baby quiz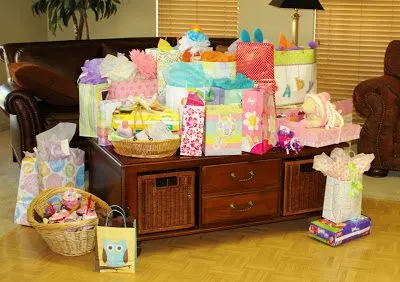 I just love how organized this table of presents looks!
Debi did a beautiful job with all of the details for Tiffany's Little Girls are a Hoot shower. Great job!