Thank you to all of my wonderful Made by a Princess customers who have supported me and allow me to create special things for the events in your life. My business has grown by leaps and bounds this year and I am so thankful to all of you for shopping with me and for many of you coming back time and time again.
This giveaway is for reaching 1000 positive feedbacks! I was so super excited to see that 1000 this morning I almost spilled my cappuccino so – THANK YOU!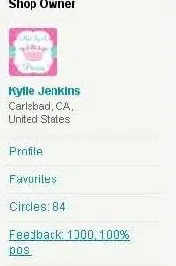 I am giving away 10, yes TEN, Christmas printable sets! You can choose from either a party set or an "I Believe" set which includes a thank you note and wrap around labels. That's up to $140 worth of free stuff I'm giving away today. This giveaway ends at midnight Saturday so hurry up and start commenting.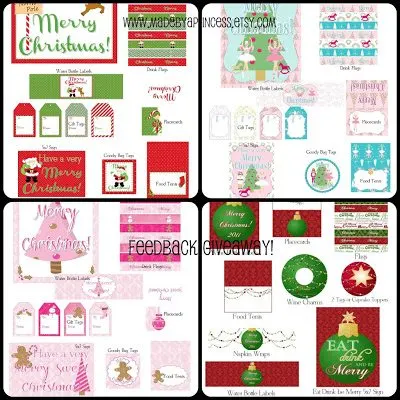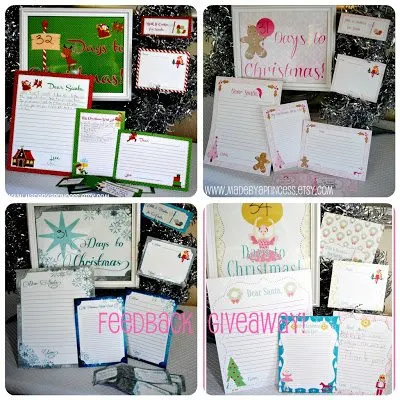 You get 1 entry per thing you do:
1. Like me on Facebook and give a shout out to @madebyaprincess let me know you are out there. Leave a comment below and let me know what you did. If y0u are already a follower post a shout out and let me know you did below.
2. Join my site (on the right sidebar) and comment below and let me know you are a new follower.
3. Follow me on Twitter and tweet something about @madebyaprincess. Leave a comment below to let me know you are a follower and that you've tweeted.
4. Leave a comment below about what you are thankful for today and which Christmas set you would like.
If you don't let me know by leaving comments below I won't know you did it! Don't forget to leave your email so I know how to get a hold of you.
Thank you all and Happy Thankful Thursday!
Giveaway sneak peek!
When I reach 2000 in sales I will be giving away four of these 2012 photo calendar sets. I'm only 65 away! I am working on mine right now and will post pictures as soon as it's ready. So cute! Ssshhh…don't tell the grandparents!