Have a unicorn lover on your Christmas list? Cost Plus World Market has a great selection of unicorn Christmas gift ideas for you to choose from! While you're there…try looking for a a Golden Christmas Cracker because you could win $100 coupon to spend instantly!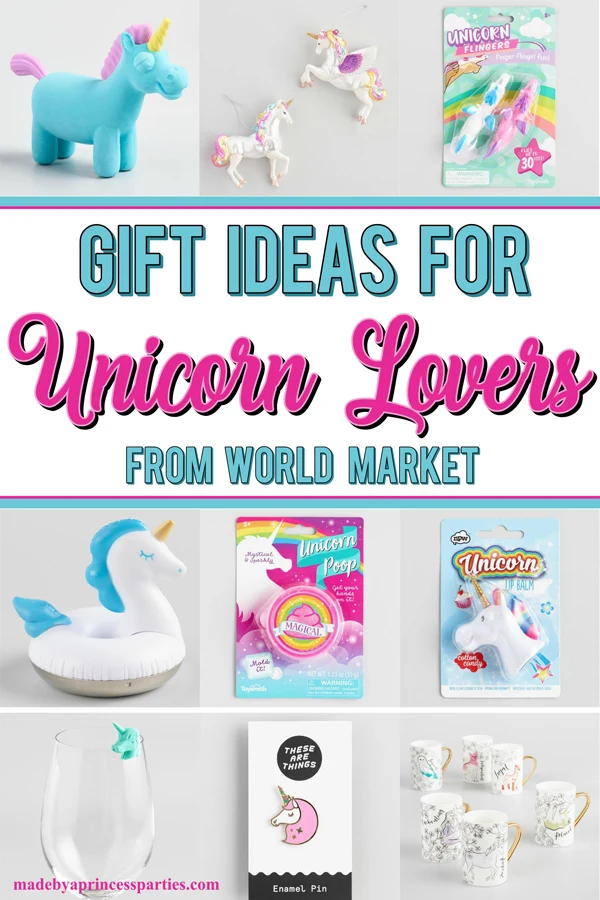 Love unicorns?
Have a unicorn lover in your life but stumped on what to get them for Christmas? I can help with that! I'm sharing my top Unicorn Christmas Gift Ideas from Cost Plus World Market that are simply magical! While you're in the store don't forget to look for a Golden Christmas Cracker. If you find one you could win a $100 coupon to spend instantly! That would sure help when shopping for the holidays amiright?!
This post is in partnership with Cost Plus World Market. This post contains affiliate links.
Remember the Golden Bell, Golden Seahorse, and Golden Llama scavenger hunts? Well, the Golden Christmas Cracker Treasure Hunt is just like that. Well, almost just like that. This year's theme centers around Christmas Crackers. Christmas Crackers are also known as "Crackers". Cost Plus World Market is known for having the largest collection of Christmas Crackers available during the holiday season.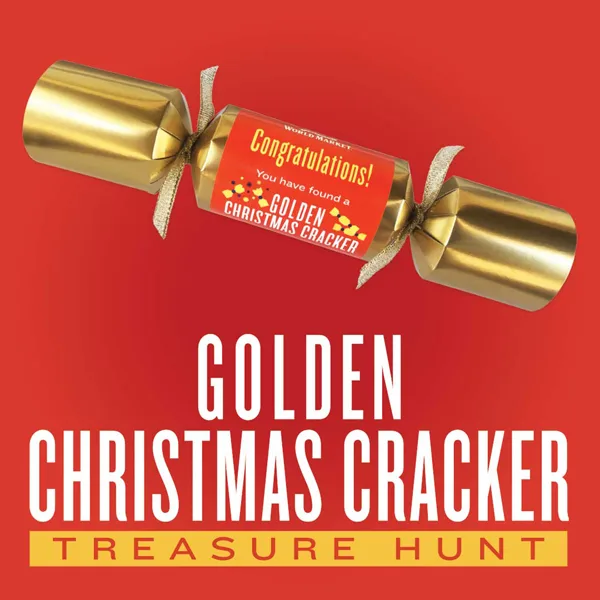 You could win up to $100 in Rewards Instantly! Find a Golden Christmas Cracker in Store and You could receive a $20, $50 or $100 Reward!
Every day beginning Friday, November 1st through Wednesday, November 27th your local Cost Plus World Market store will hide 8 Golden Christmas Crackers pieces throughout the store. You can only play in stores so grab your shopping list and get to your local store to play.
Wanna shop together? Let's meet at my local store Cost Plus World Market in Oceanside, CA.
Cost Plus World Market employees will hide four Golden Christmas Crackers around the store every morning and then will hide four more at 4pm. If you find one of the Golden Christmas Crackers you are in for a treat! Hidden inside each Golden Christmas Cracker is a something special…it could be a $20, 50 or $100 reward!
Once a winner pops open the Golden Christmas Cracker, they will also receive a paper crown (tissue party hat), a motto (joke or riddle), a snap (friction activated popping device), and a large gift or novelty item.
If you find a Golden Christmas Cracker take it to the nearest store associate to exchange your reward coupon. You must redeem it the same day for your prize.
How to Play
What:

The Cost Plus World Market Golden Christmas Cracker Treasure Hunt with prizes

Where

: Participating Cost Plus World Market Stores – click

here

to find participating stores

When

: November 1st to 27th

Round 1: Starts at store opening until 3pm (daily)

Round 2: Starts at 4pm until store closing (daily)

Prizes

: There are 8 prizes available daily at each store, including 4 in the morning round and 4 in the afternoon round.
There is a limit one (1) reward per person throughout the Promotion Period (11/1/19 – 11/27/19), regardless of store location(s) visited. Employees and designated shoppers are not eligible to win. See Terms of Participation for complete details here.
Where to Find Clues
Each day I will be sharing Cost Plus World Market's Golden Christmas Cracker Treasure Hunt daily joke and CLUE at 8 AM PST for your chance to win. Be sure to follow me on my Made by a Princess FACEBOOK page for your daily clues. Today's joke and clue are below…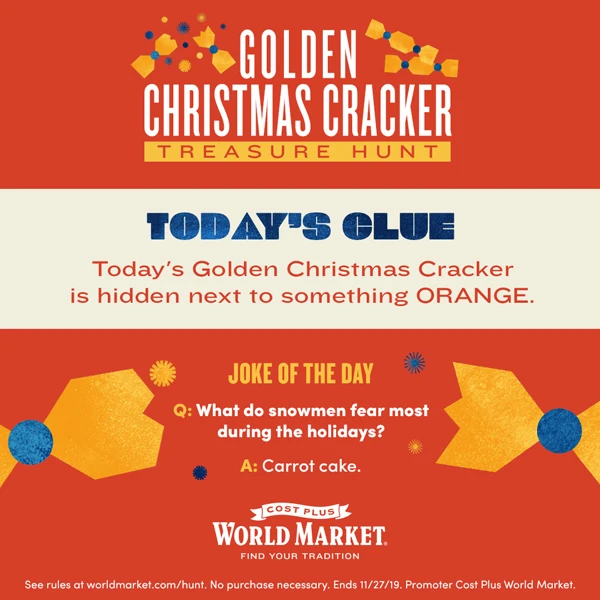 WHAT IS A CHRISTMAS CRACKER?
In case you were wondering, a Christmas Cracker is a small gift-wrapped cardboard tube with two ends. There are traditionally trinkets inside that include a hat made of tissue, small trinket of sorts and jokes and trivia questions inside.
Nowadays, Christmas Crackers are used as decorative party favors to celebrate a variety of special occasions, events or holidays. These adorable and festive crackers originated in the U.K. but they've been pretty popular here for awhile. If you pick up some "Crackers" at Cost Plus World Market this year, they can be a new part of your holiday tradition or you can give them as a gift. The mini ones would be so cute on a Christmas present!
Gifts For Unicorn Lovers
Some of my favorite things to buy at Cost Plus World Market at Christmastime are fun stocking stuffers. I put a lot of thought into what to give my family and always find the best stuff in the Christmas Shop. There is something for everyone and they never disappoint.
My daughter likes to shop with me there too and finds the cutest stuff for her friends. She has a lot of friends that are super into unicorns so I thought I'd roundup my top picks for Unicorn Christmas Gift Ideas at World Market for you. There may or may not be something in here for you grown up unicorn lovers too!
P.S. I do a lot of Christmas baking too so if you see me stocking up on Nayakers don't be surprised. Those delicious cookies are what I use for my gingerbread cheesecake crust. My son has already requested I make one this weekend "just because".
Unicorn Christmas Gift Ideas