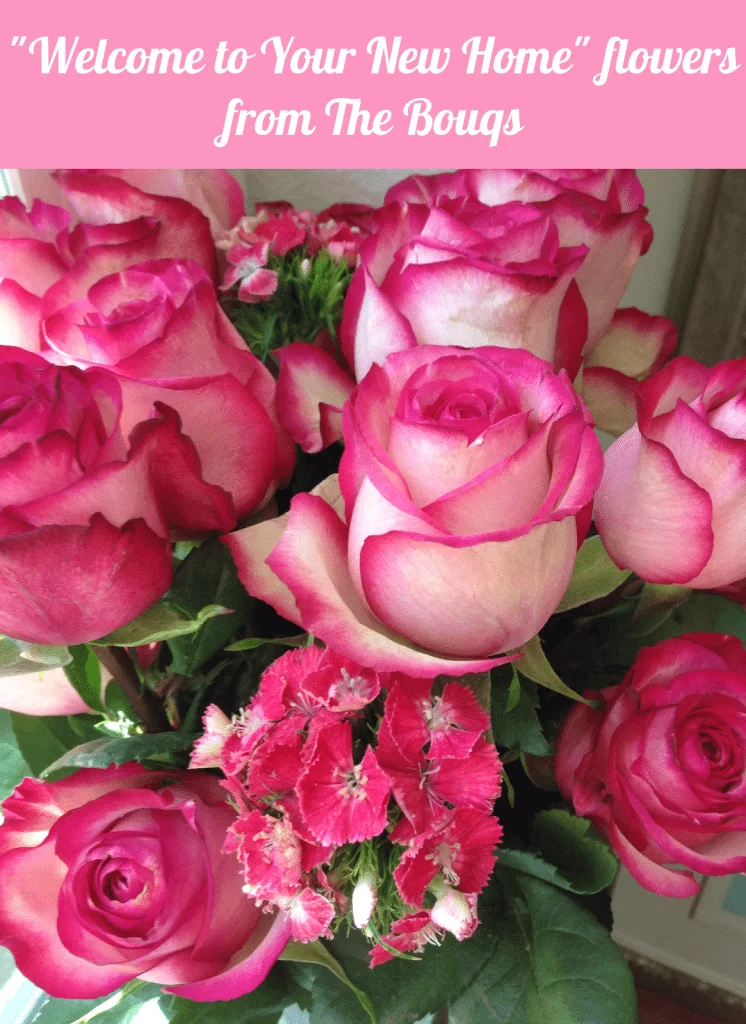 I have to admit, it feels pretty good when you receive a message from someone saying, "Hey, we think you're awesome and we want to send you some flowers! Oh, and we wanted to know if you would be an Ambassador too?" That's a darn good opening line right?! I'm a sucker for romance so Adam from
The Bouqs
pretty much had me at "Hello." Asking to be an Ambassador was like adding extra pink sprinkles to the pretty pink cake! I immediately went to their
site
and felt all giddy…have you seen it? So.Much.Prettiness! When I told Adam at
The Bouqs
I was in the middle of prepping for a move he suggested we go with a "Welcome to Your New Home" bouquet which would greet us after we moved in. Love that! Let me tell you, moving royally stinks, but receiving a box full of pink roses that same week makes it so much better.

If the name "The Bouqs" sounds a little familiar but you don't know why it might be because they were on Shark Tank earlier this year. The owner, entrepreneur and UCLA MBA, John Tabis was hoping to get funding for his Los Angeles based company. He didn't walk away with a deal (I don't blame him – they wanted a much bigger percentage than he was willing to give up) but the exposure by being on the show not only brought some great opportunities but introduced his product and concept to millions of people. The business model is simple, provide a great product, at a great price, and make it easy. Well, Bouqs, you nailed it!
You might think picking out some flowers for yourself is easy. Um, no. No, it's not. So many beautiful flowers to choose from…where do I start?! What do I do?! I called my husband over and said, "This company wants to send me flowers!" He said, "Cool." (He's a dude so that's about all I was going to get.) I then said, "Which one should I choose? It's so hard. They are all so pretty!" Like this one,
Hot Lava
…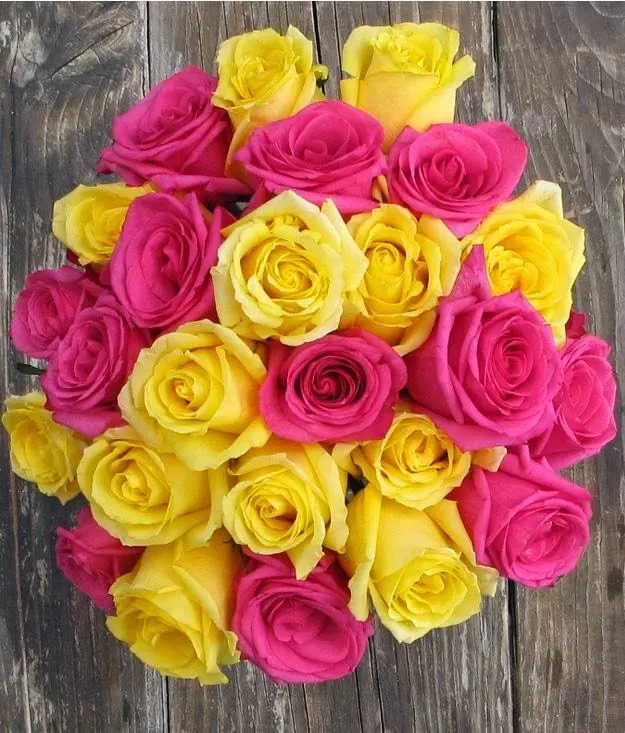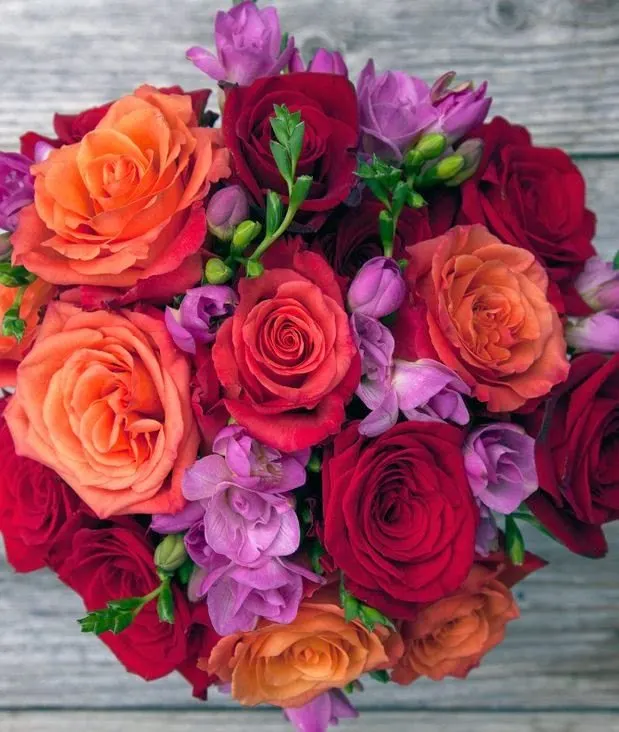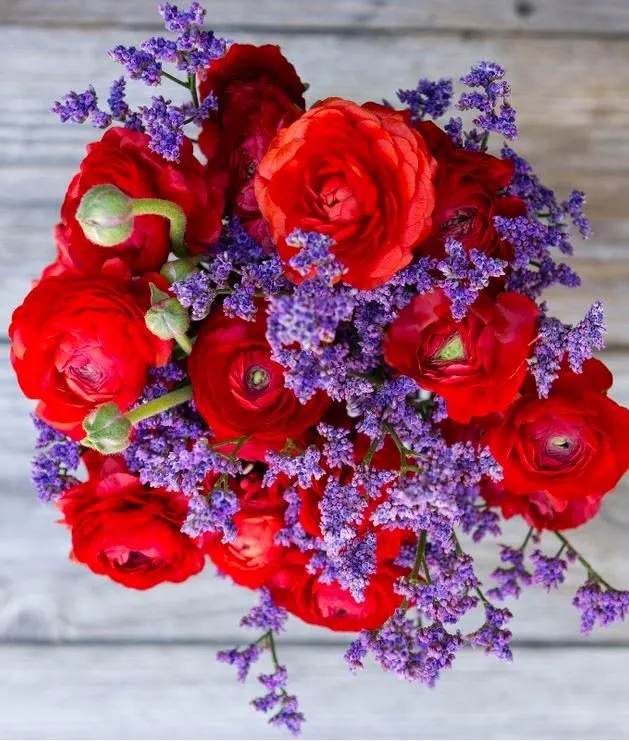 See what I mean? My husband says, "Go with pink, you always go with pink." Man I am predictable! "I'll show you", I think to myself, "I'm going to pick something not pink!" Then I saw this one, the
Desperado
, and I just couldn't help myself. Can you really blame me?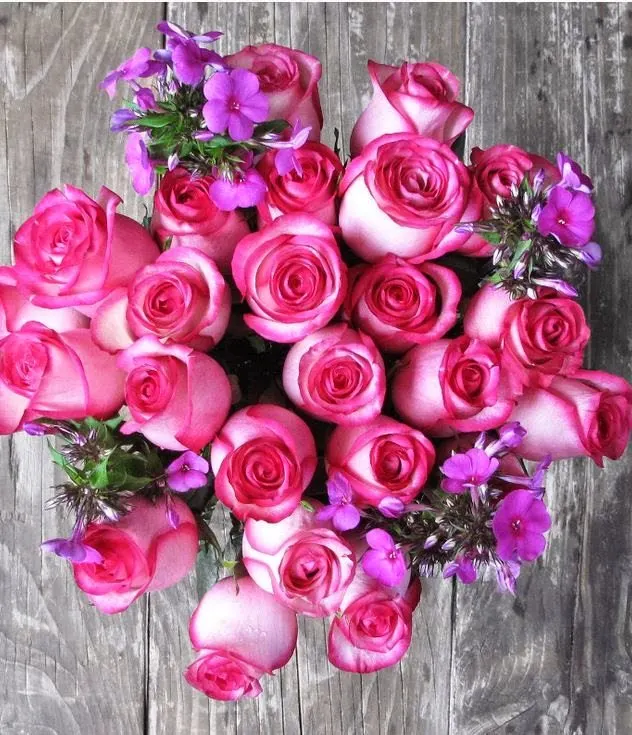 Ordering was a breeze! You choose whether you want Original for $40, Grand for $50, or Deluxe for $70. Shipping is included so you don't have to worry about that which is so nice! After choosing your flowers and the quantity you choose the date you want them delivered. I chose to have them delivered on Friday, August 29th so I would have something pretty to look at while sorting through a sea of boxes. When the box arrived on Friday I was so surprised…I didn't even realize what day it was. First thing I noticed was how beautifully packaged they were. It's been a looooong time since I'd received flowers like that before. I felt so special opening that black box! After slowly unwrapping I finally saw the top of the cardboard protector…oooooh, so beautiful…and so pink!
I am so glad I went with the pink ones! These are the prettiest "Welcome to Your New Home Flowers ".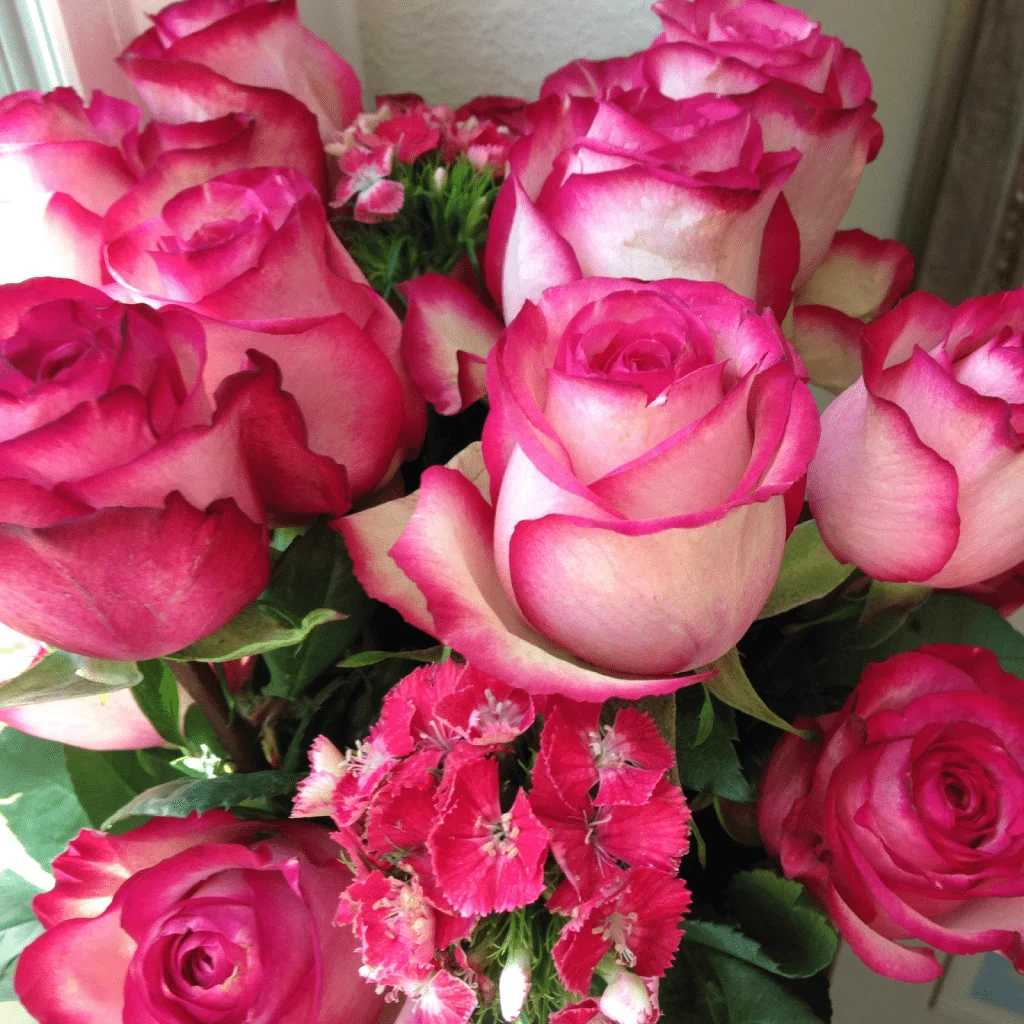 The first thing I noticed about the roses was how big and full they were. These are not your local grocery store type of roses, friends. These are stunning. These came from an eco-friendly sustainable farm on a live volcano in
Ecuador
. These were beautiful healthy flowers with a vibrant pink color. They made me so happy when I walked into the room. They also lasted a couple weeks which store bought ones never do. Here is a picture of my little princess and the flowers one week later…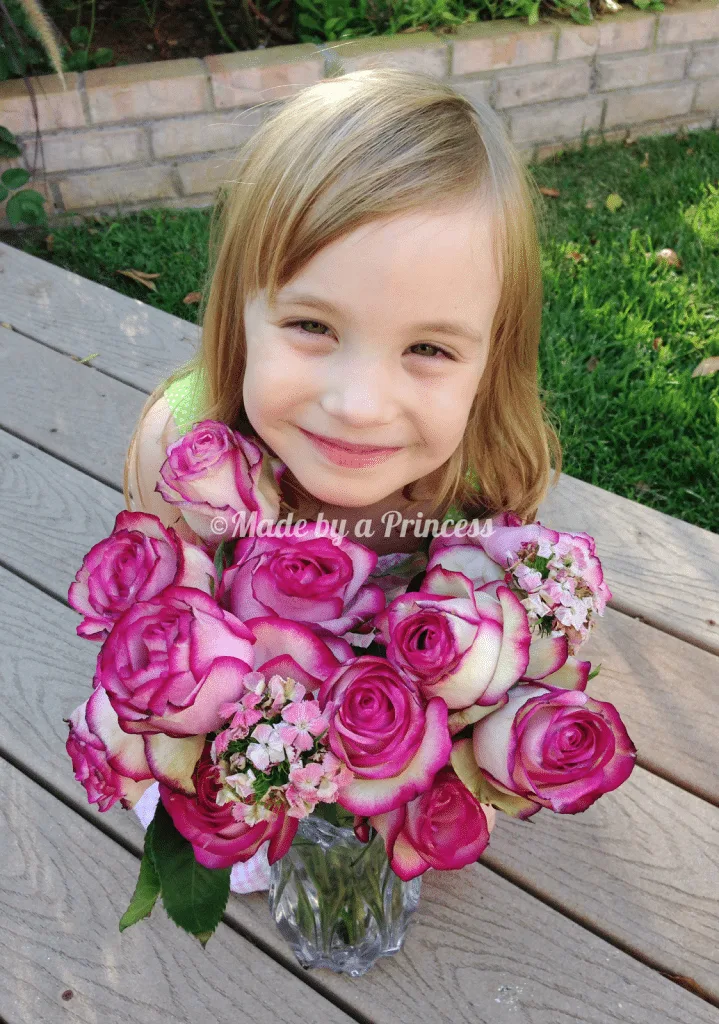 Can you tell these are a week old? I don't think so! Big and beautiful roses that were just as fragrant and bright as when I opened the box.
Know what else is awesome about
The Bouqs
? They have a Concierge Service so you can set up a regular delivery at a set time, send them out on special dates like Mother's Day, Valentine's Day, birthdays, or holidays, take advantage of the "Just Because" service which will send out random, surprise deliveries. With the Concierge Service you also get up to 25% off your order and still get free shipping. Pretty darn cool.
So, are you sold yet?! You should be!
Follow this
link
and let me know which one is your favorite by commenting below. Can't wait to read your faves!
*I did receive free product for this review, however, as always the opinions are completely my own.