Create easy Wonder Woman Movie inspired arm bracers out of foam.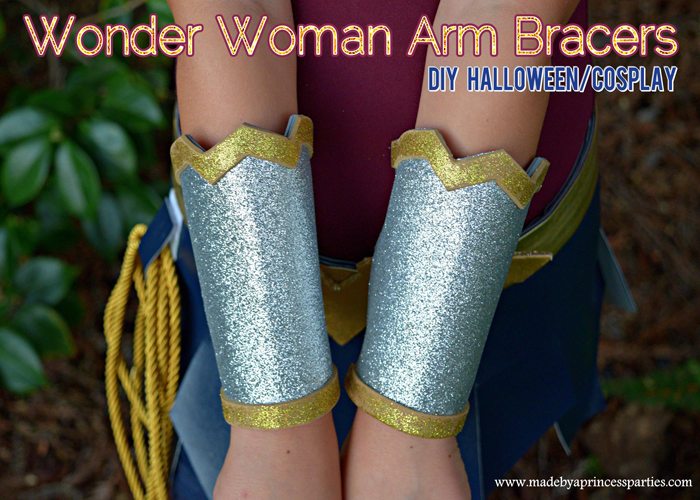 I'm so happy my daughter wanted to be Wonder Woman for Halloween this year! Not only did I absolutely love the movie and think that Gal Gadot's Wonder Woman is the best superhero ever…I really really wanted to make her costume. The arm bracers are an essential part of Wonder Woman's costume so find out how easy they are to make from just craft foam and glue.
You can find the full costume tutorial on the DIY Wonder Woman Movie Halloween Costume post, but I wanted to show you really quickly how I made the arm bracers. You will need grey, silver, and gold foam, FabriTac, and four pieces of elastic.
I made a template based on pictures of the arm bracers that I found online.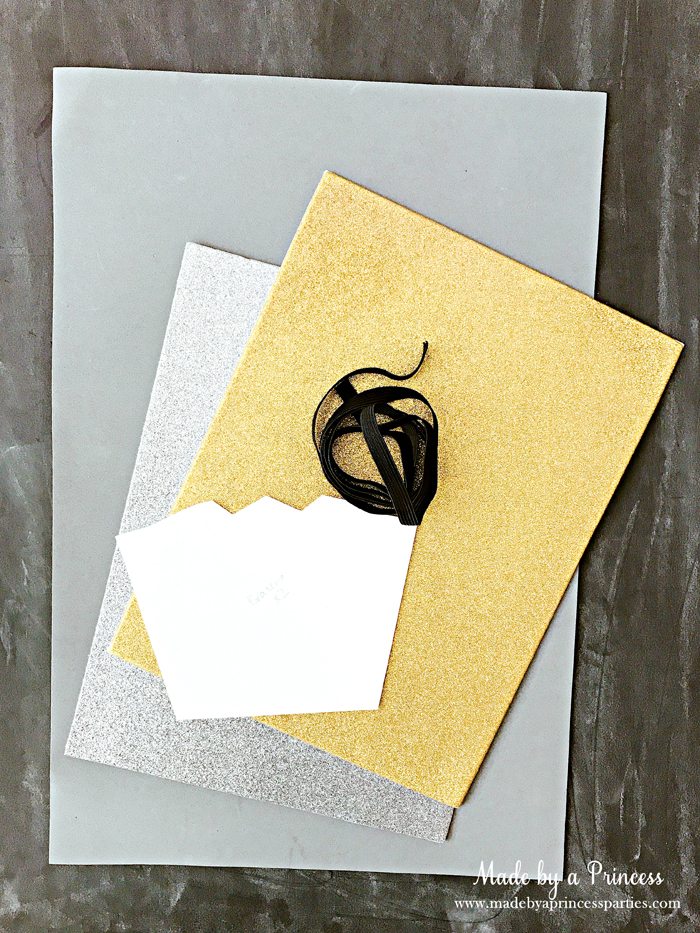 I traced the template on the grey and the backside of the silver foam. Using the shape of the top of the bracer I traced little pieces for the top of the bracer onto the back of gold foam.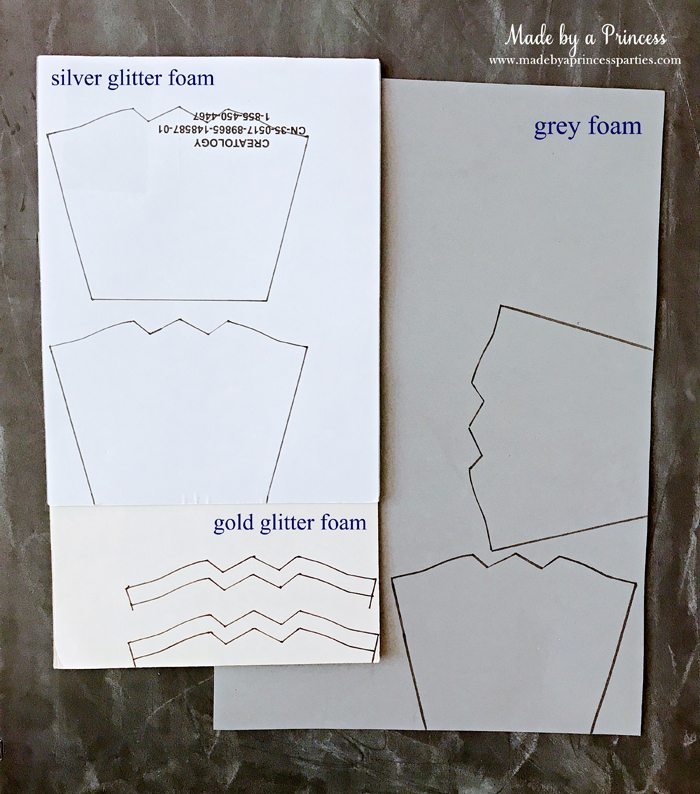 The bottom gold strips I just cut free hand and trimmed.
Glue the silver piece to the grey piece, making sure to slip one of the elastic pieces in on one side. Leave about 1/2″ unglued on the other side so you glue the other side of the elastic between the layers once the bracer has dried. (I tried gluing the both sides at the same time…this is a much better method…trust me). Glue the gold pieces and let both dry under books.
Once the bracers are dry now slip the other ends of the elastic in between the layers and secure with glue. Hold them together with mini binder clips overnight. One note about the elastic…it can be a little tricky trying to figure out exactly how long they should be. I cut my daughter's a little long so they're kind of lose but I am going to fold the middle a bit and sew in place. Better to have them a little big than too tight.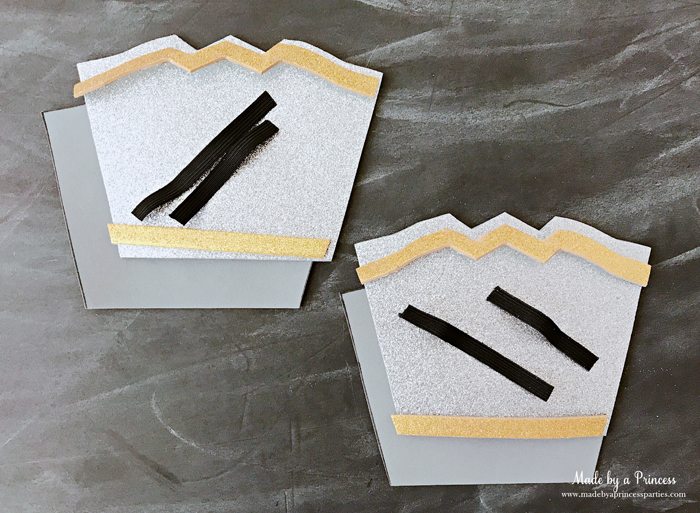 Once your bracers are dry, suit up and save the world!