This Mini Door Blog Hop sponsored by Miniatures. All opinions and ideas are my own.
Create your own tiny elf door with an enchanted door kit, some snow, and Christmas decorations. #aminiaturebloghop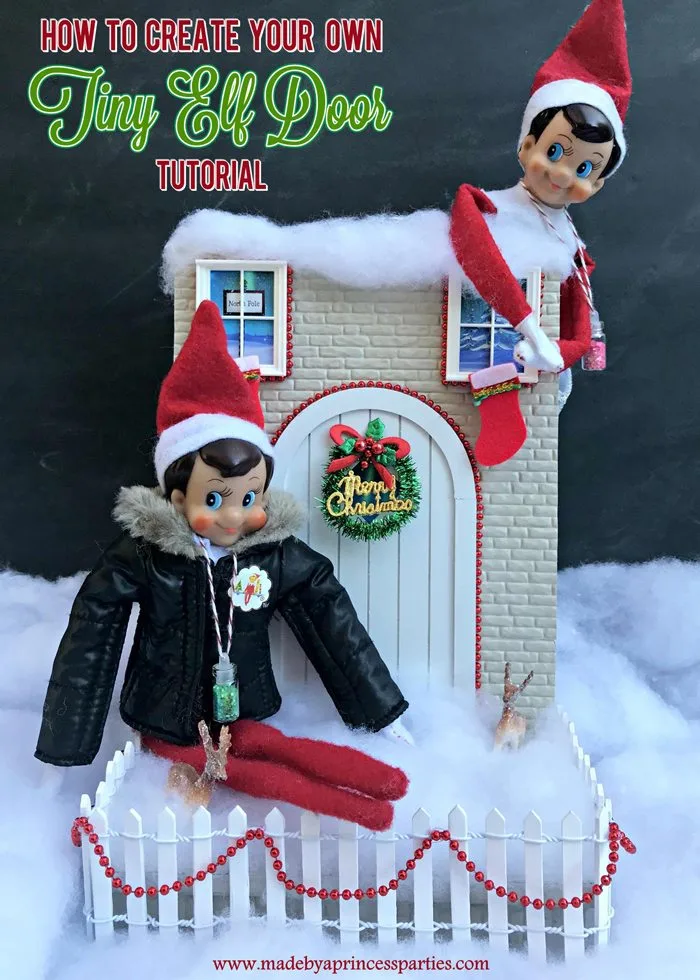 It's almost that time…our elves will be showing up the day after Thanksgiving and this time I'm going to be ready! I whipped up this Tiny Elf Door with the enchanted door kit from Miniatures, some snow, and Christmas decorations and I'm showing you how too!
Every year I become a little lazier with this whole Elf on the Shelf thing. I used to welcome them with a party and grandiose fanfare but the past couple years I've really slacked off. My oldest is 15…I've been at this magic stuff for awhile! This year I vowed to step up my game and make a big deal about Snowy & Icicle coming back so I made them a special door with some supplies from Miniatures and my local craft store.
I was so happy when Miniatures invited me to host their Miniature Door Blog Hop with them and five other crafty bloggers. I've made a fairy door before but not an elf door…challenge accepted! My daughter was really excited about this project too and helped me pick out the items we needed to make this special door for our elves. This is what you need to get started:
Spray paint
Small Christmas decorations from local craft store
Glue gun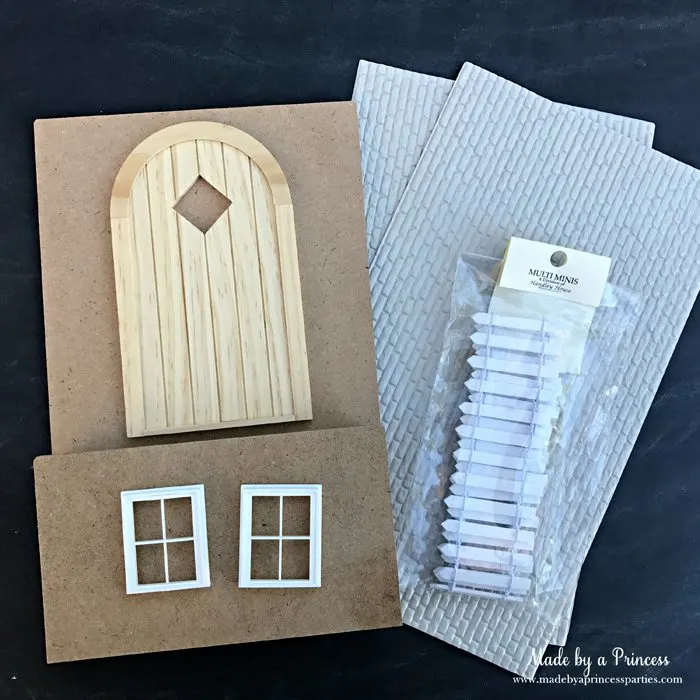 My favorite spray paint is 2x Ultra Cover from Rust-Oleum.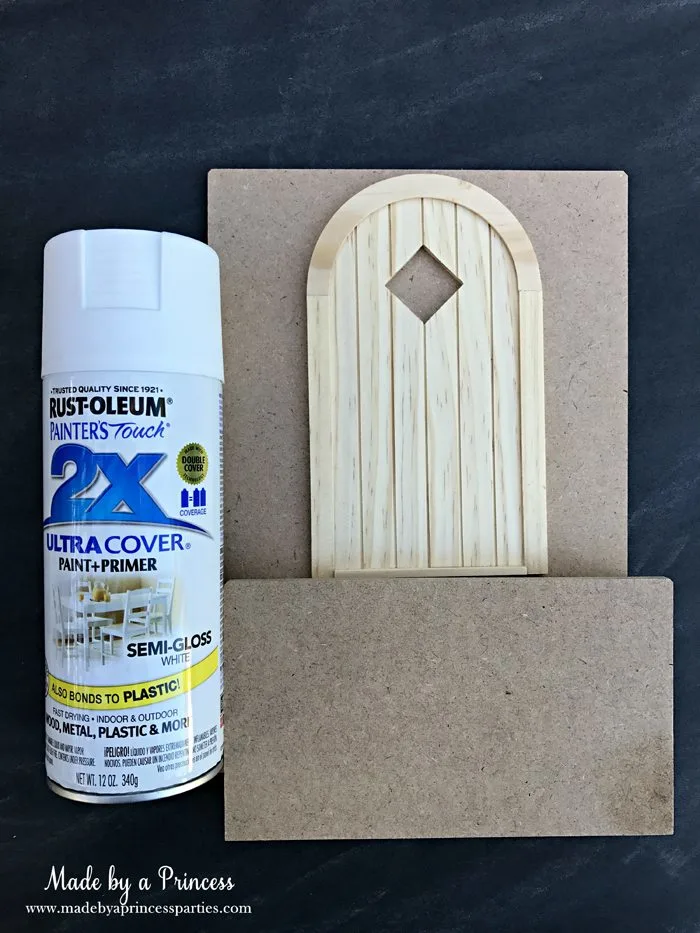 Spray your kit outside and let dry. (*Don't make the same mistake I did and spray the wrong side of the back board! I didn't realize what I had done until I started gluing the brick sheets on.) Don't forget to also spray the little frame and block for the key hole.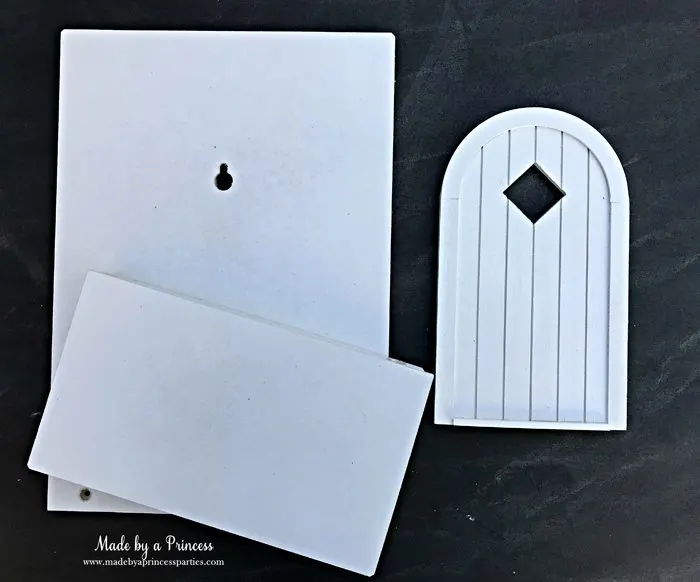 Cut a brick sheet to the width of the board and hot glue, pressing very firmly until glue has dried.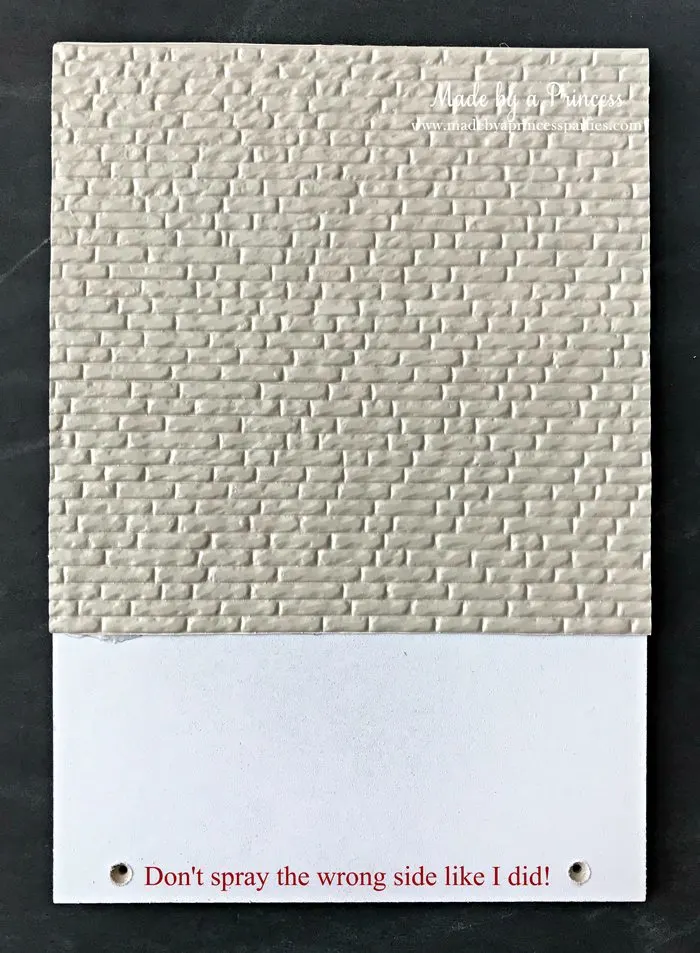 Cut another piece for the bottom section and then cover the step.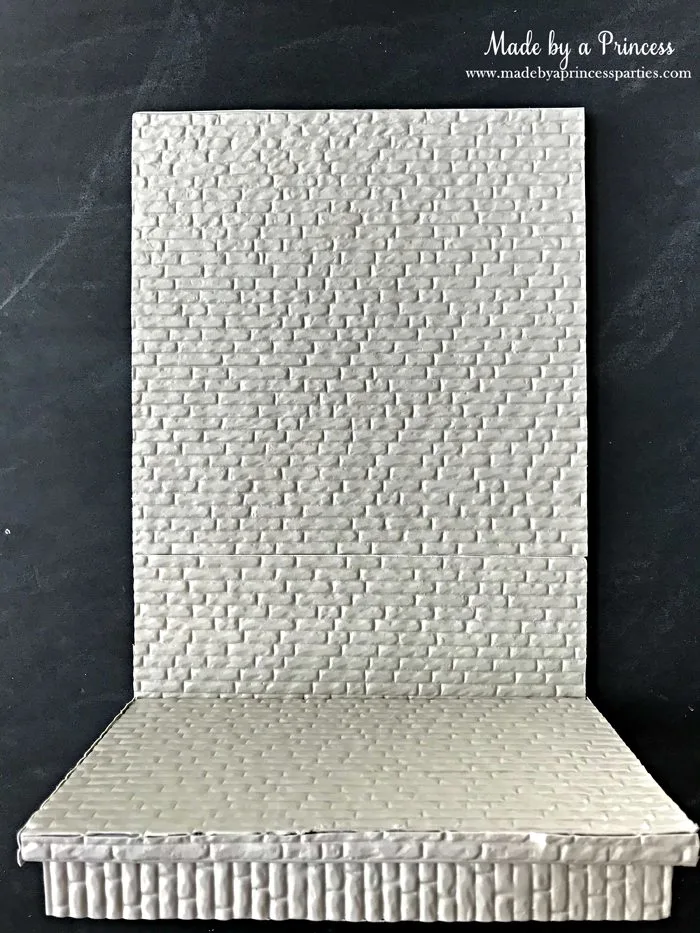 I wanted our door to look like it opened up to the North Pole so I cut out a small image I found online and glued it to the back of the door before adhering the door to the board.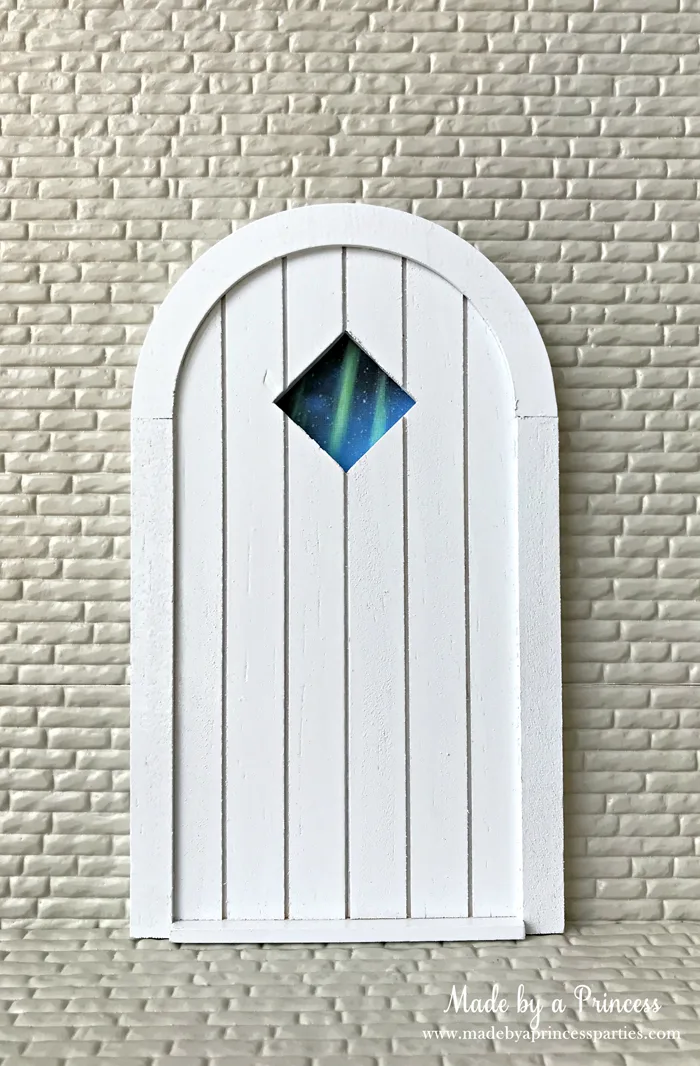 Using that same picture I cut pieces to fit in the windows and glued them above the door. I decorated the door and windows with some fun Christmas decorations from my local craft store. I happened to have snow left over from my daughter's Frozen party so I added that to the top and the step.
I glued the fence to the sides of the board and then added some cute trim to kind of look like lights. I might even add little battery powered fairy lights so it glows at night.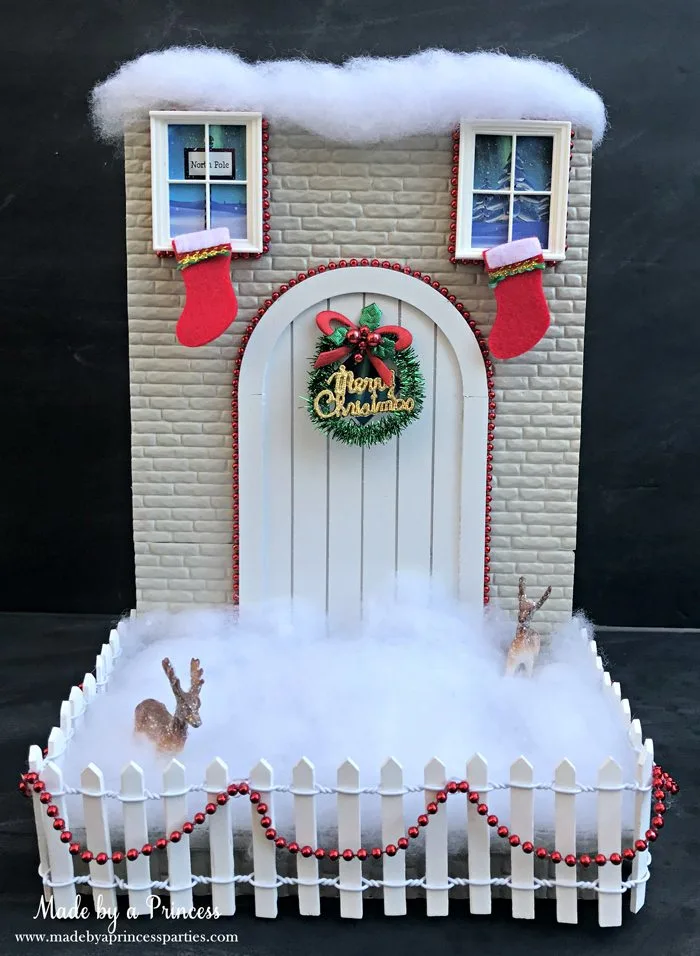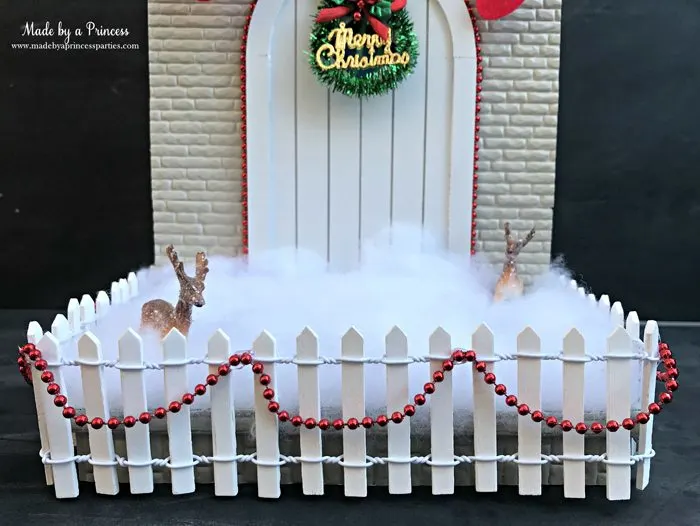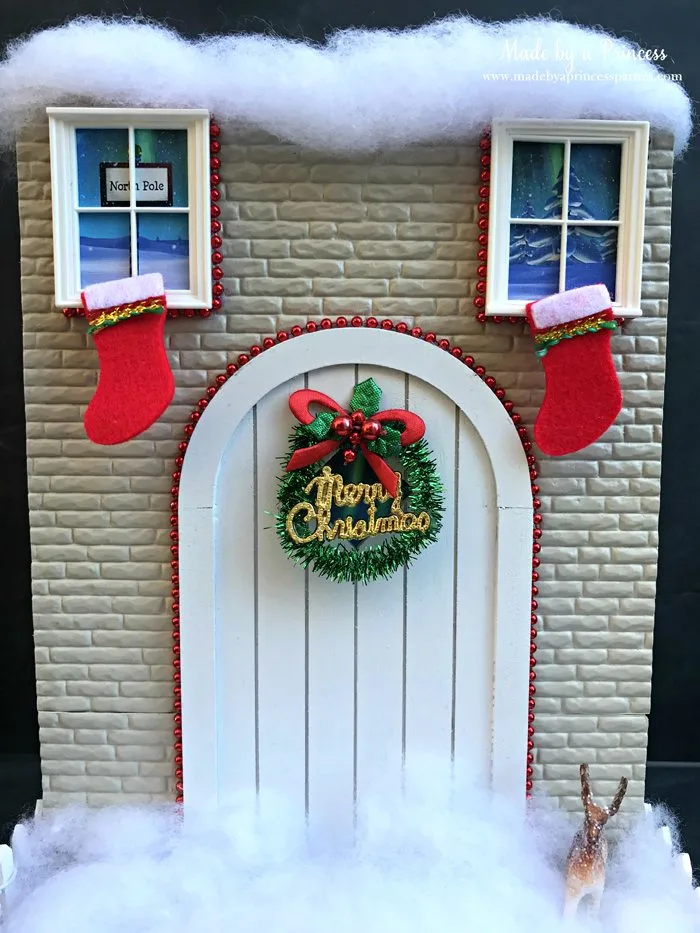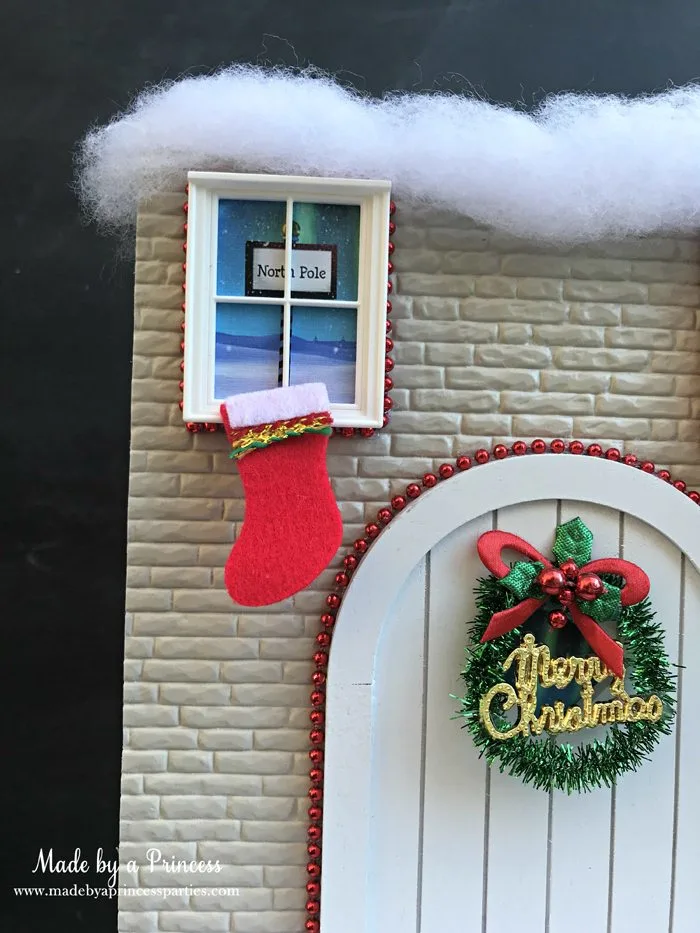 Merry Christmas!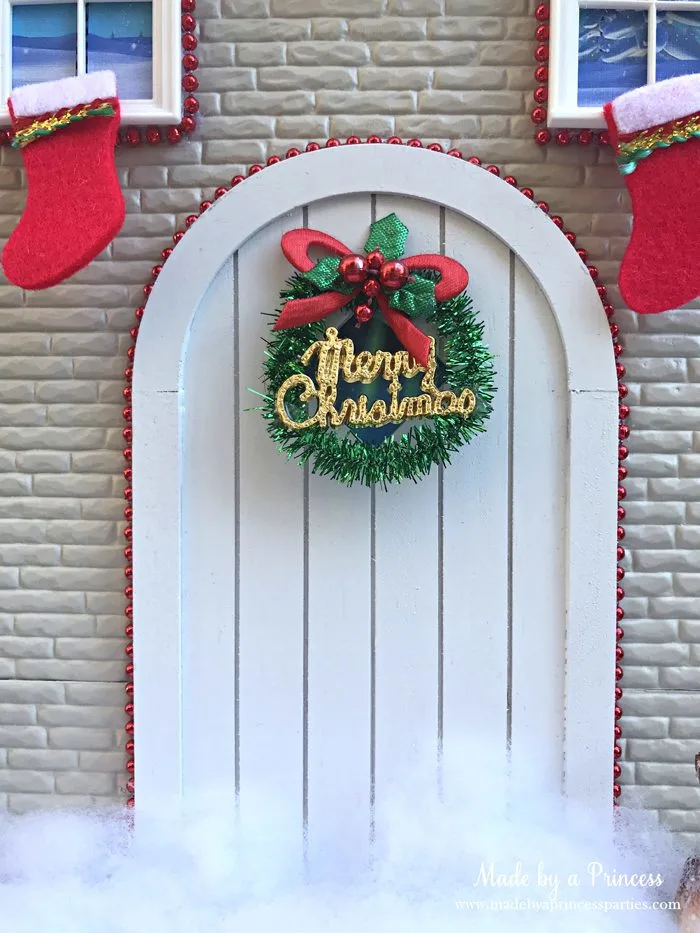 You can get an idea of how big the door is…here is Icicle chilling out on the front step 😉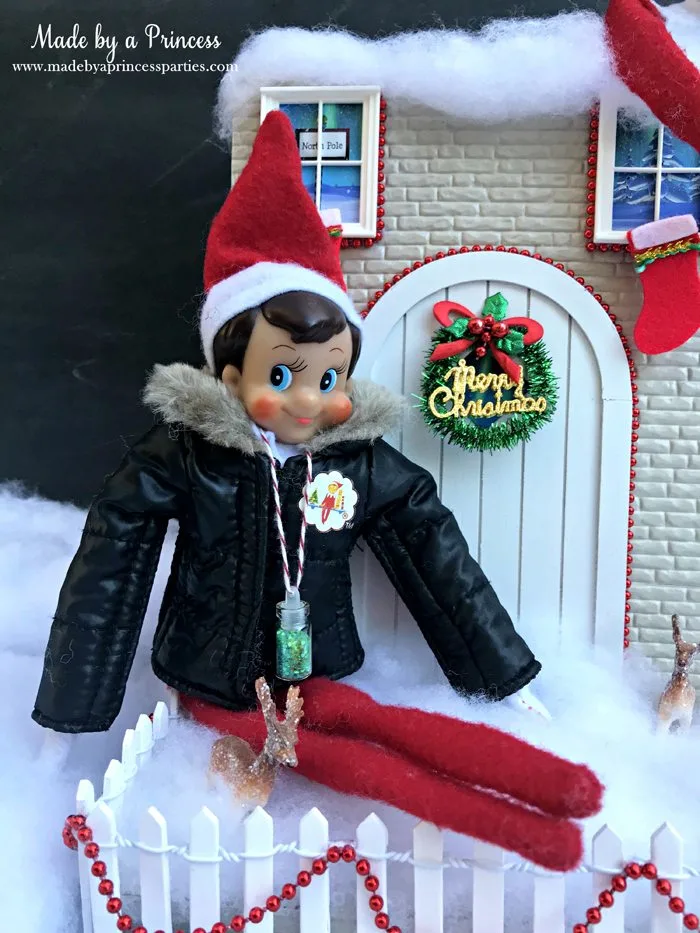 It looks like our elves are really going to love it! I'm so happy with the way it turned out…my daughter is going to be so thrilled when she sees her elves return through their magical door after Thanksgiving.
Oh…if you have any good elf ideas I'd love to hear them…you can only hide them in the freezer so many times before your kid gets a complex and worries they're hanging out in the freezer so much because they're not happy. Whoops. Seriously, would love some new ideas!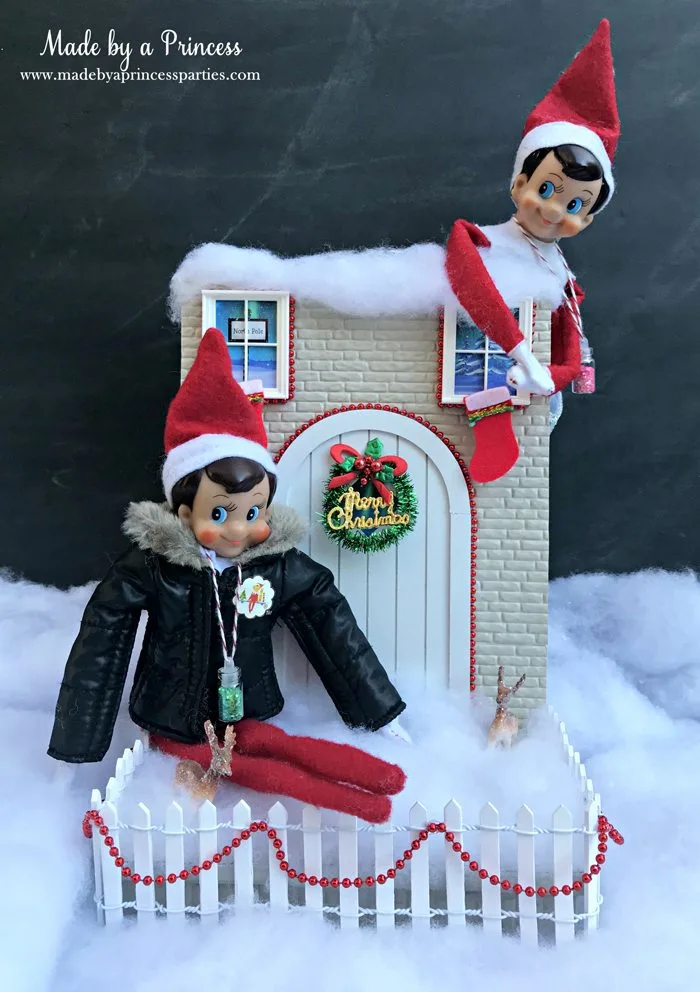 I'd like to thank Miniatures for including me in their blog hop! I really enjoyed shopping on their site and getting crafty with them. If you want to get a jump start on your projects you can take 20% off your entire order starting 10/26 through 11/1. Just use the code: WBHOP. Feel free to share it with friends and family…it can be used multiple times.
Here's some more good news…Miniatures is giving one lucky winner a $100 gift card and an elf door kit! Enter below between now and October 30th at 11:59 EST. Good luck!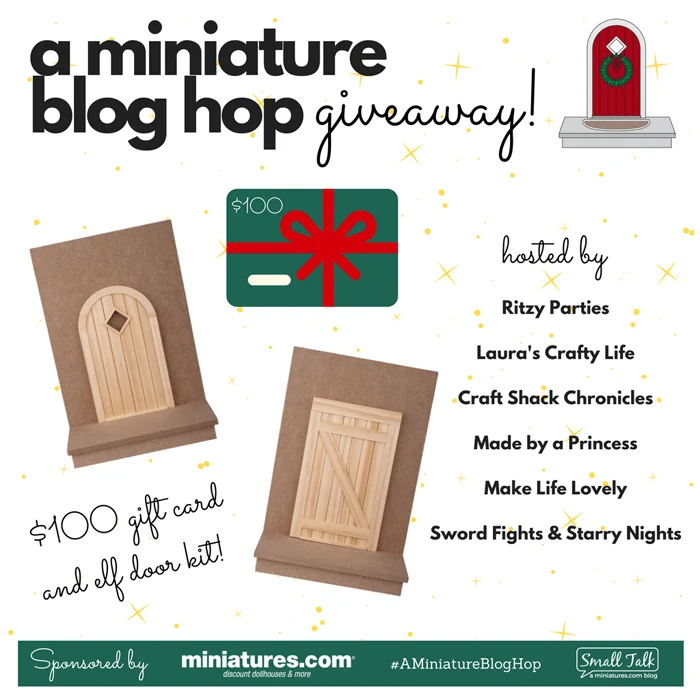 Click the links below for more tiny door ideas!