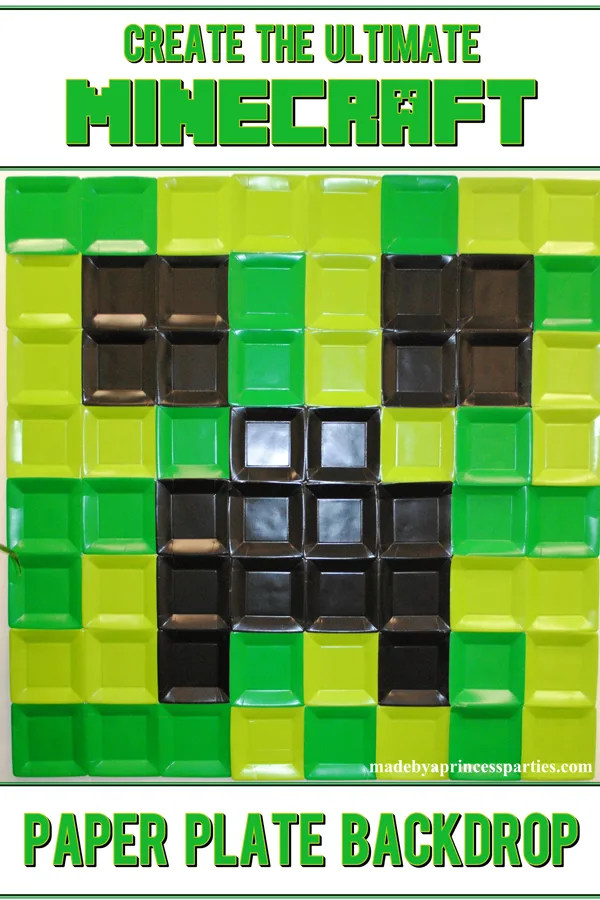 Having a Minecraft party? This backdrop was such a hit at my son's party three years ago that I thought I needed to give it it's own post. Probably one of the easiest backdrops I've ever put together, this is sure to be "the spot" at your Minecraft party. I'm going to show you How to Create the Ultimate Minecraft Backdrop with a FREE printable template.
*post contains affiliate links
Create the Ultimate Minecraft Party Backdrop
One of things I know that would have been helpful for me when putting this together would have been a guide so I've created one for you. Once you gathered your supplies follow the color coded template below and you'll be finished in no time.
Here's how I made this…It's been awhile but I think I bought 6 poster boards from the dollar store. I know I had to cut a couple down. Glue or double stick tape your plates onto your poster board. I strongly suggest you place them all on the boards before gluing or pasting so you get a feel for how it looks and where exactly you need to adhere them to the poster boards. Make sure your plates are lining up when you move from board to board so when you put them all together your Creeper won't be crooked. When you're all finished you can use painter's tape to adhere to the wall. It took quite a bit of tape to make it stay in place.
What You Need to Make the Minecraft Party Backdrop
This really did not take me that long or cost me all that much. Here's what you need:
You are now ready to party! If you need some party ideas you can check out my son's Minecraft birthday party. Many people have emailed me over the years about where I have purchase certain items and what I used so I have now included a handy shopping guide below. All the links are for Amazon for your shopping convenience.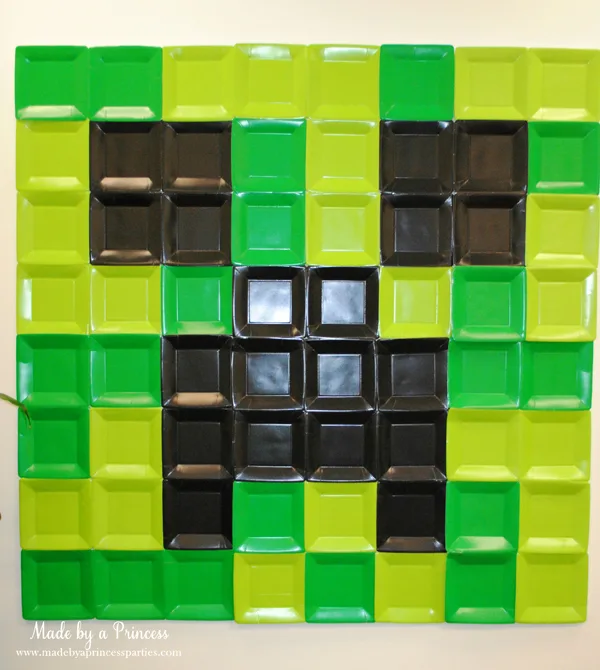 You can download the free photo props on my Make Your Own Minecraft Photo Booth Props post.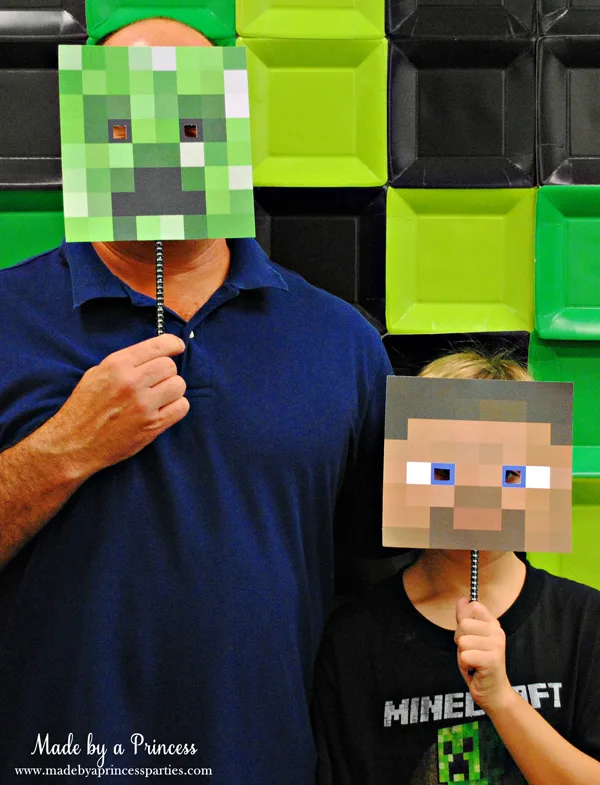 The kids had the best time with this Minecraft party backdrop.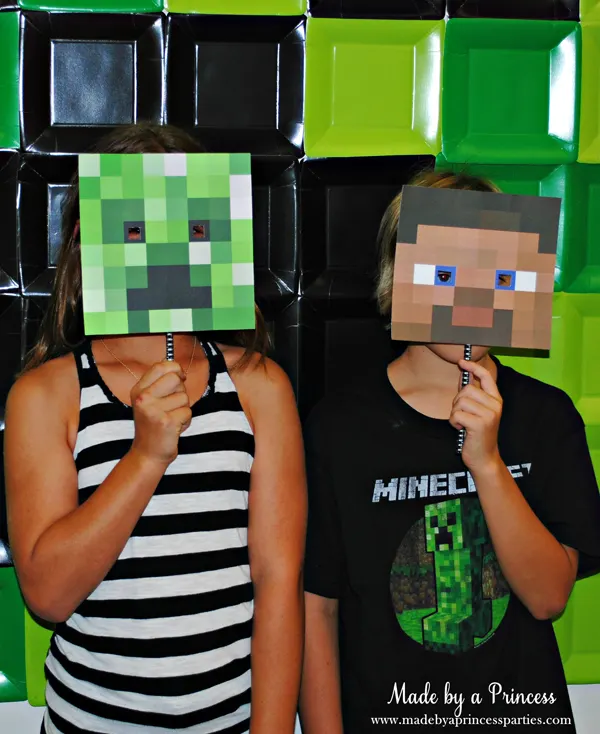 I made these photo props the night before and it took about 15 minutes.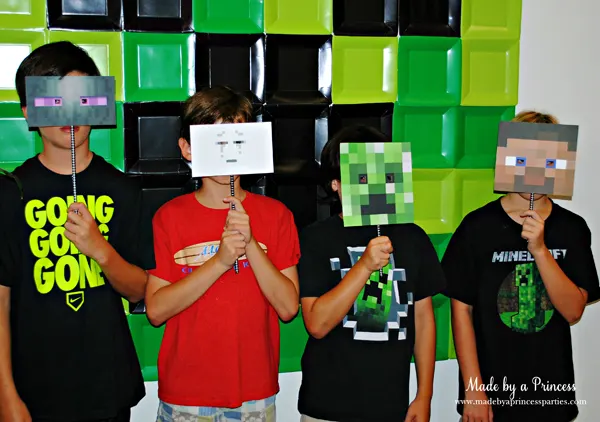 Click the image below, download and print. Have fun!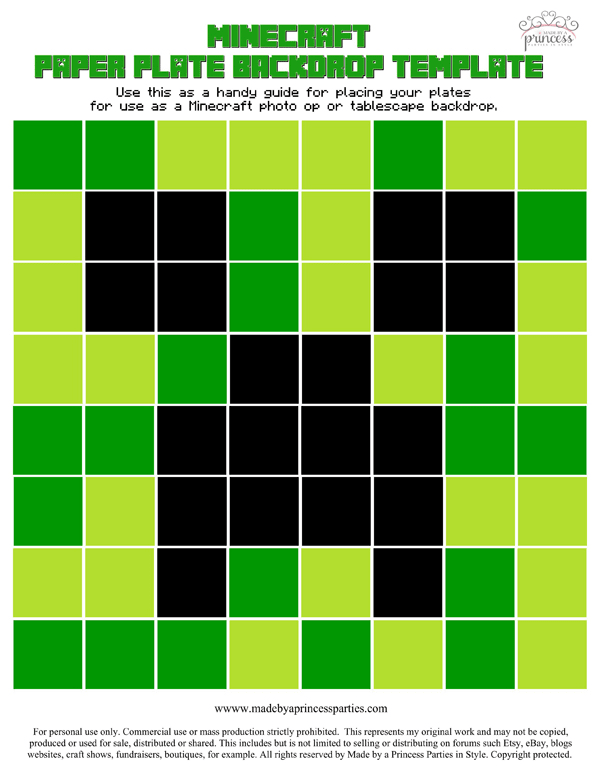 Shop the party!

Activity:
Cake:
For the backdrop:
Table & Decorations:
Food & Favors: