It's easy to make your own tissue paper tassels and even easier to make a tassel garland using crepe paper streamers. Get ready to get creative in 5, 4, 3, 2, 1…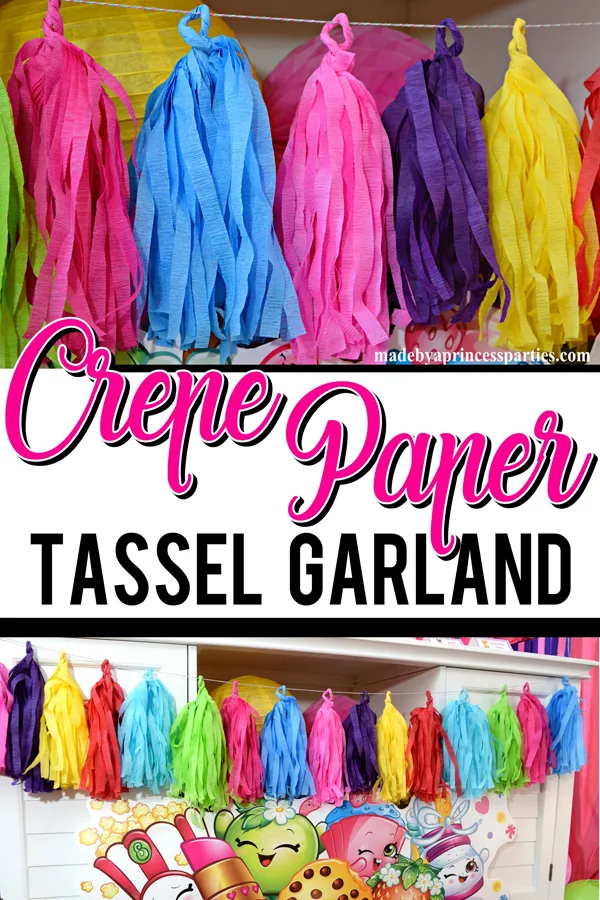 Tissue paper tassel garlands are still a very popular party trend but they can get a little pricey. Sometimes it's hard to find them in the colors you need as well. Now you can make your own tassel garlands using crepe paper streamers in any color you need!
*this post contains affiliate links
How to Make Tassel Garland using Crepe Paper Streamers
Have you ever gone looking for the perfect decoration only to find everything but the colors you need? Been there…done that. For the Shopkins party theme I created for Birthday in a Box I knew I wanted to use a tissue tassel garland but couldn't find any that had the right colors.
The answer was right there in my shopping cart though because I had already planned on using crepe paper streamers. As I was reviewing my shopping list, it dawned on me that I could just make my own tassel garland and that it probably wouldn't take much time at all. After making the first one I knew I made the right choice…I am loving these crepe paper tassel garlands and I hope you do too!
What You Need to Make a Tassel Garland
The supply list for this project is pretty simple:
Rolls of crepe paper streamers
Scissors
Twine or ribbon
These DIY crepe paper tassels are so easy to make you're going to kick yourself for not making them sooner!
How to Make Crepe Paper Tassel Garlands
1. Choose your colors. Crepe paper comes in a large variety of colors. One roll will probably make at least a dozen tassels. (Don't quote me on this since I only made a few of each color.)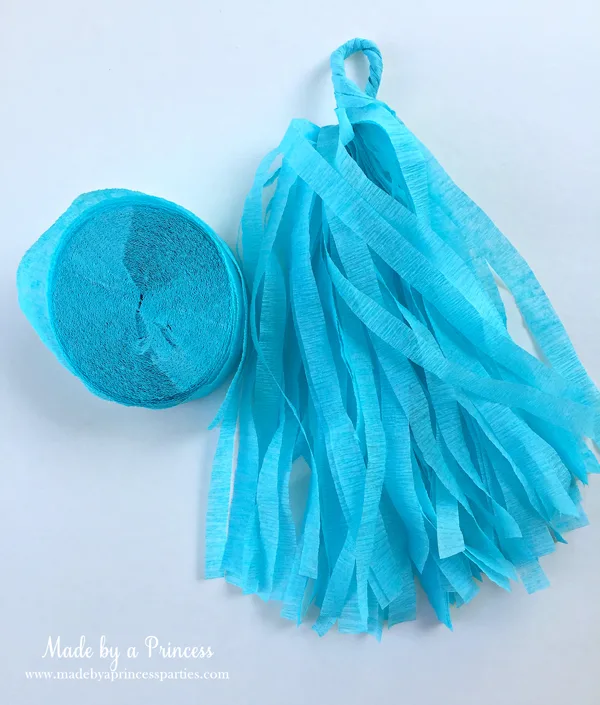 2. Cut 10-12 strips of crepe paper. I chose to make these 12″ but you can determine the length based on how long you need the tassels to be.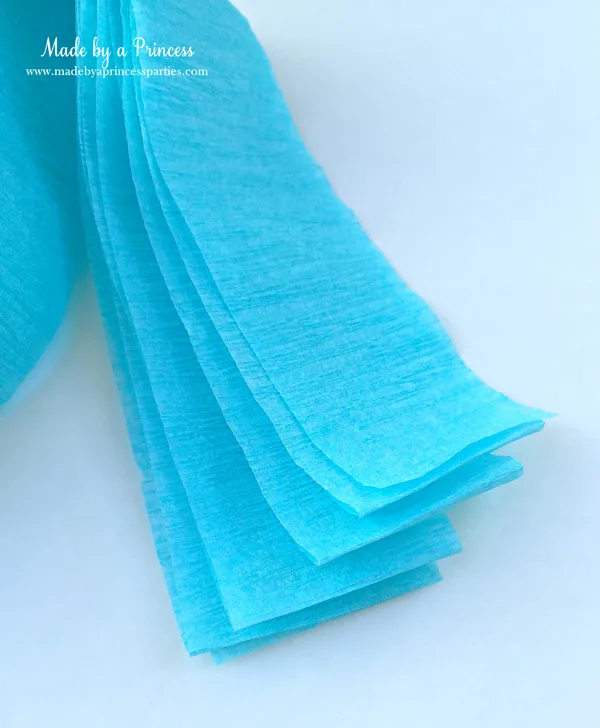 3. Fold stack of strips in half.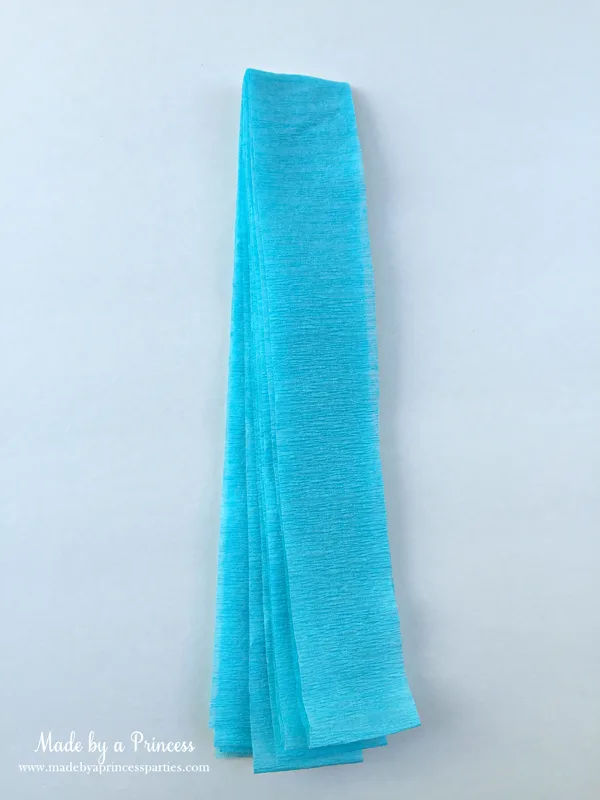 4. Trim ends so they are all the same length.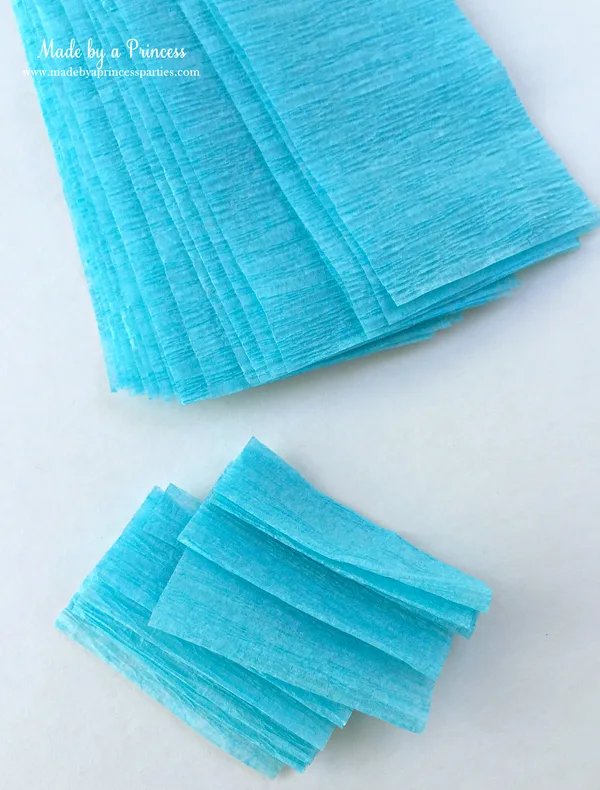 5. Using scissors, cut from the bottom to about 2″ from the top. If you want the tassels to be fuller you can make the fringe smaller.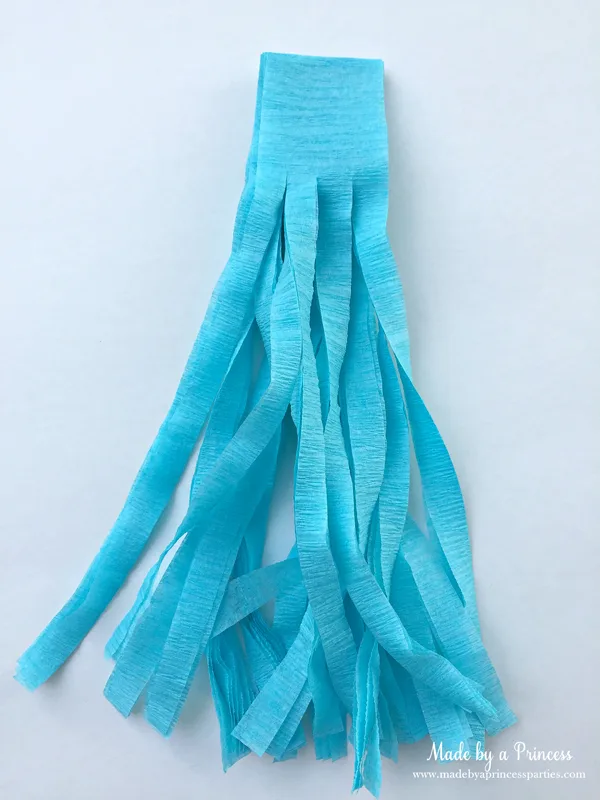 Make sure you leave space at the top.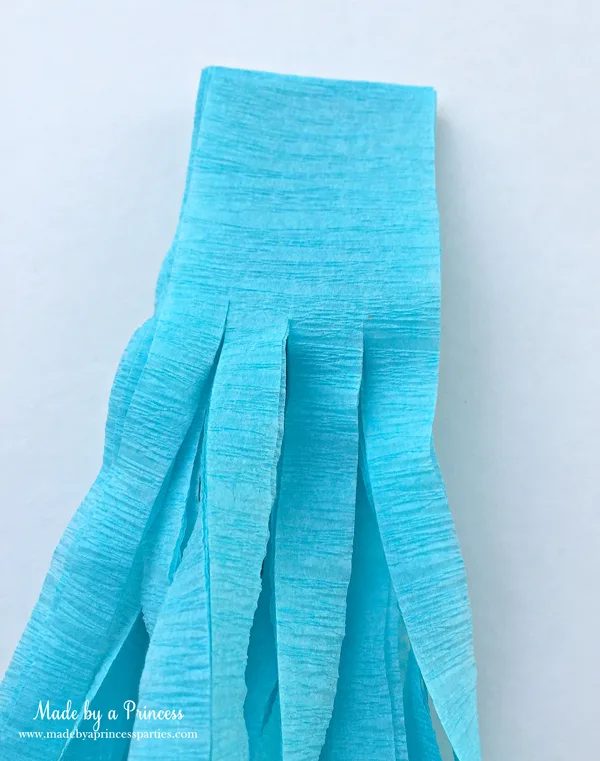 6. Lay stack of crepe paper strips out on your work surface.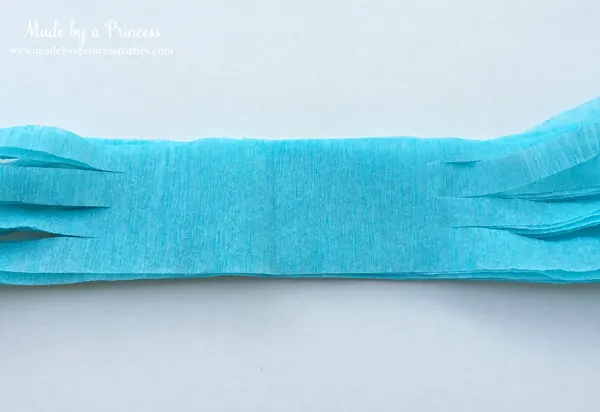 7. Twist the middle section.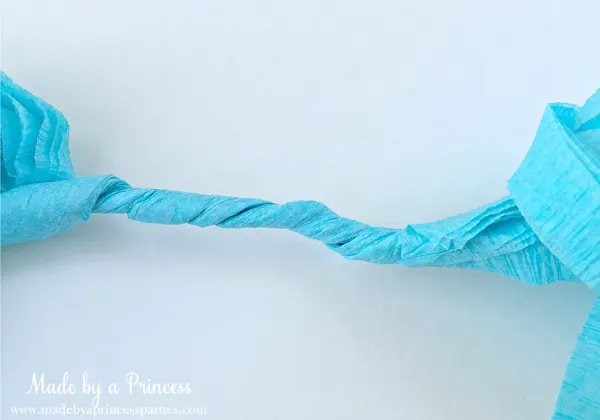 8. Make a loop.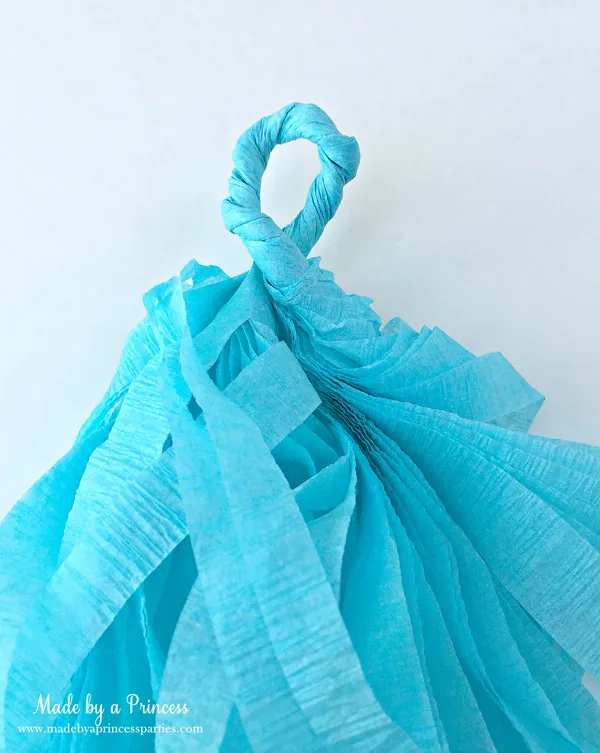 9. Run a piece of twine or ribbon through the loops and hang.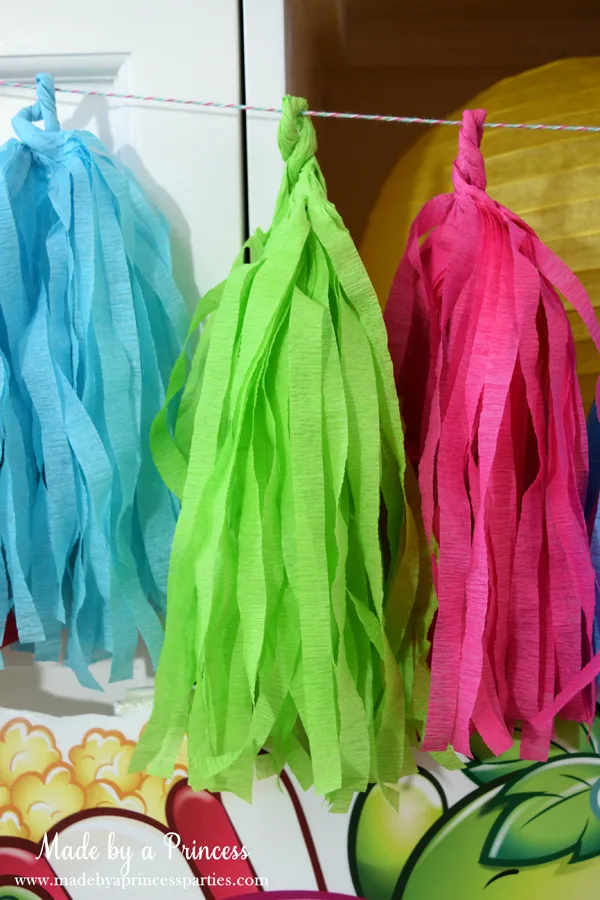 I really love how this crepe paper tassel banner turned out. It's really inexpensive and didn't take long at all.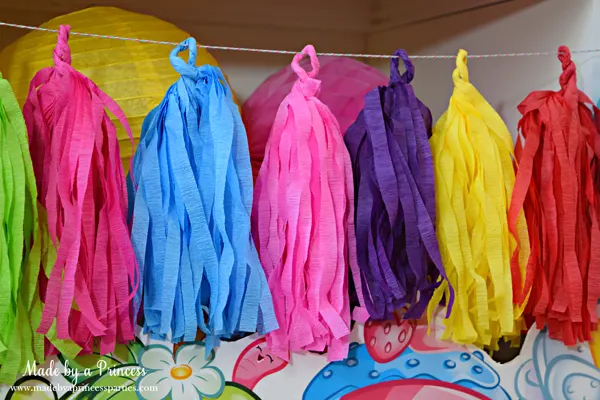 The inspiration for the banner came from this giant wall decal I used in the Shopkins photo shoot I did for Birthday in a Box.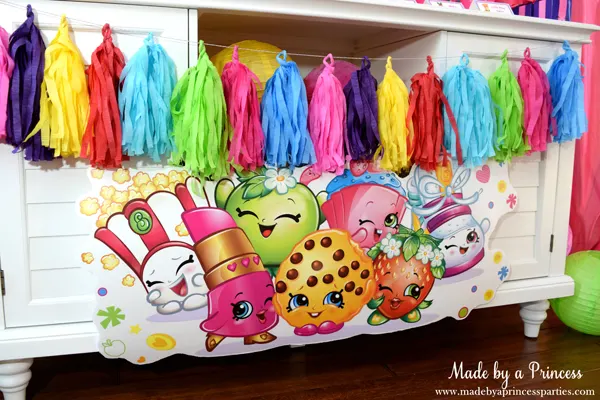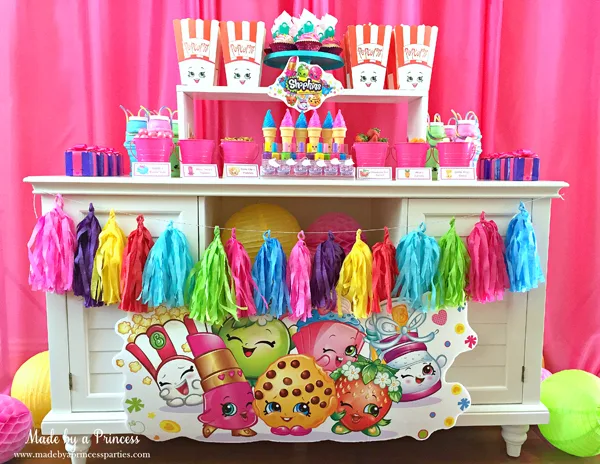 If you would like to see more Shopkins party ideas click on the image below.

I hope you enjoyed this How to Make Tassel Garland using Crepe Paper Streamers tutorial! I'd love to see pictures of your own tassel garlands!