Looking for a beautiful and refreshing cocktail? Try this unique and flavorful Lavender Elderflower Champagne Cocktail!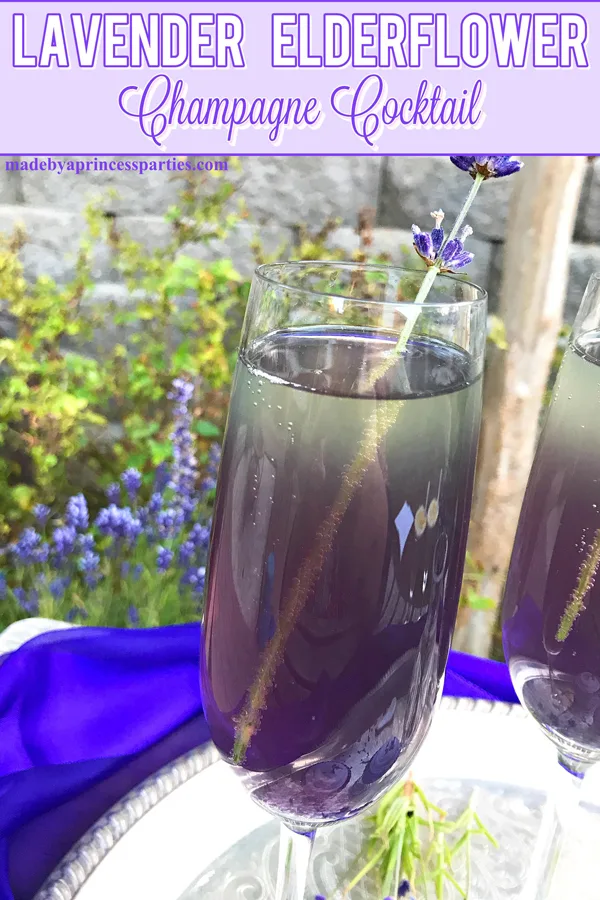 Ever had a lavender cocktail before? How about a lavender elderflower cocktail? This colorful and easy to make Lavender Elderflower Champagne Cocktail is the perfect drink to enjoy alone or with friends. Take yourself on #AToraniVacation today!*This post sponsored by Torani Syrup. All opinions are my own. This post contains affiliate links
What is elderflower?
Elderflower is the blossom of an elderberry bush. They are small, white, slighty musky, sweet, and very fragrant and are used to produce elderflower cordial and liqueurs.
What is St. Germain Elderflower?
St. Germain is an American company that creates St. Germain Elderflower Liqueur in the artisanal French manner using freshly hand picked elderflower blossoms. Elderflower is picked from the hillsides in the French Alps during their brief bloom in the spring and summer.
A Royal Connection
Prince Harry and Meghan Markle had a lemon elderflower wedding cake which is likely the reason elderflower cocktails and foods have been risen in popularity the past few months. Their lemon sponge cake incorporated elderflower syrup made from elderflower trees found on The Queen's residence in Sandringham. How special is that?!
Lavender Elderflower Champagne Cocktail
So, now that you know what elderflower is let's talk cocktails! I created this lavender elderflower champagne cocktail for a few reasons: 1) Love champagne and I'll use any excuse to create a new cocktail; 2) Have been curious about the Elderflower Cordial found at World Market and wanted to find a reason to use it; and 3) Dying to try out the Lavender Torani Syrup for months because it is so pretty and unusual.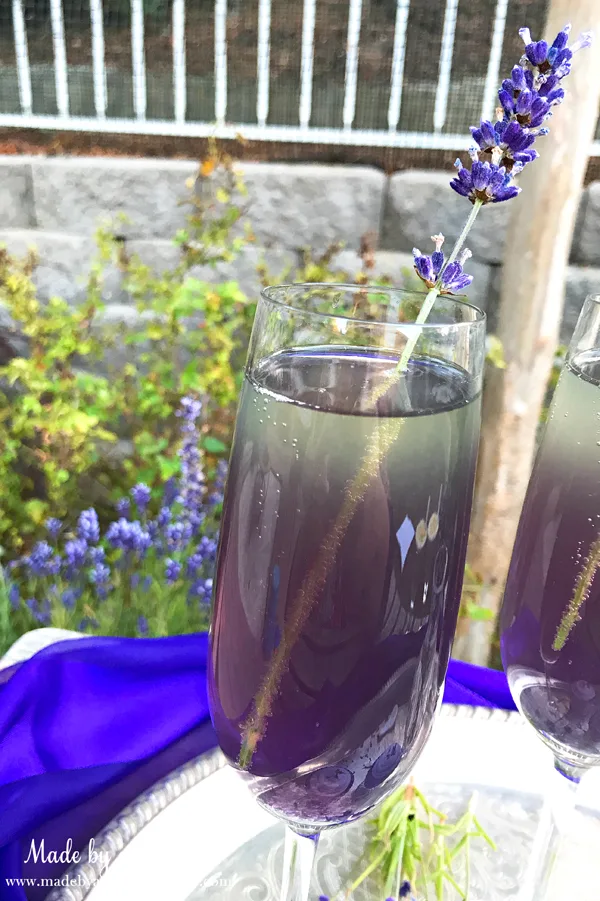 Torani Syrup
If you were to take a peek in my kitchen you would find a cabinet full of Torani Syrup. No joke. I couldn't even tell you my favorite anymore because each time I try a new one I think, "Oh that's my favorite!" Toasted Marshmallow is probably the closest to #1 but other than that it's so hard to choose.
I know a lot of people tend to think of Torani Syrup as simply something to put in your coffee but there are so many other uses for it.
I created an Italian Cream Soda Bar, made several cocktails (like my Toasted Marshmallow Martini), and even snuck some in my Creme Brulee Fudge. I'm kind of a big fan. Torani Syrup is made with simple ingredients like real sugar and comes in over 100 flavors. You are bound to find something (or a dozen) flavors you must have on their site.
Enter to WIN a year supply of Torani Syrup! See details below.
Torani Lavender Syrup
There are several flavors that stand out when shopping on the Torani website…Creme de Menthe (if you read my Italian Cream Soda post you'll know why), Rose, and Lavender. Rose because…pink…and Lavender because it is so unusual. I knew I just had to create a lavender cocktail someday with that. I thought about doing just a lavender lemonade cocktail but that elderflower lemonade and elderflower cordial was just calling my name!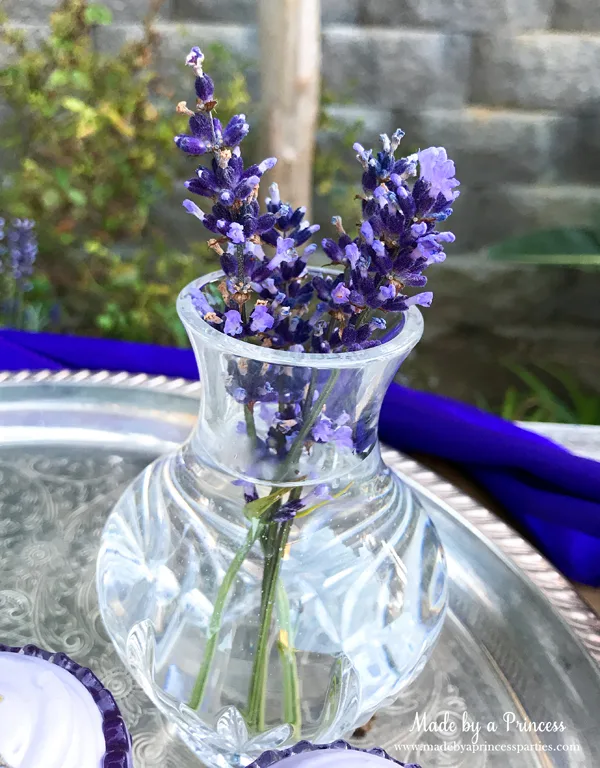 Before you start mixing here is what you are going to need:
Lavender Syrup
Lemon Syrup
Elderflower Cordial or Elderflower Liqueur
Champagne Bottle
Shot glass
Garnish Your Elderflower Cocktail
You may also want to find some dried lavender or lavender buds (for decoration), organic lavender sprigs, a lemon slice, and maybe some mint leaves. If you can't find Torani Lemon Syrup you can make your own by creating a simple syrup. Just add sugar to boiling water and mix until sugar dissolves.
When the simple syrup has cooled add a bit of lemon extract. I prefer the Torani Lemon Syrup but making your own works in a pinch.
How to Make a Lavender Elderflower Champagne Cocktail
In a champagne glass, add lemon syrup, Elderflower Cordial, and Elderflower Lemonade.
Next, add champagne (or sparkling wine or club soda), and lavender syrup.
Finally, before serving, garnish with lemon or sprigs of lavender.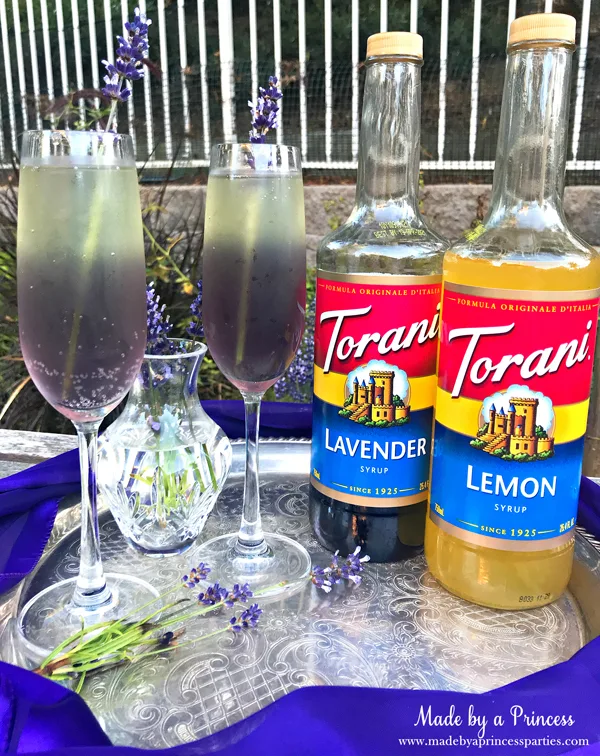 I just love lavender and am so happy to have found a way to incorporate it into a yummy champagne cocktail. Add sprigs of lavender to your drink but sure you use organic lavender. The guy who helped me pick out lavender plants at Lowes told me not all lavender is the same and definitely don't use non-organic in recipes. Good to know!
As I said before, this really is a very easy and refreshing cocktail and doesn't require any prep. Just pour and serve!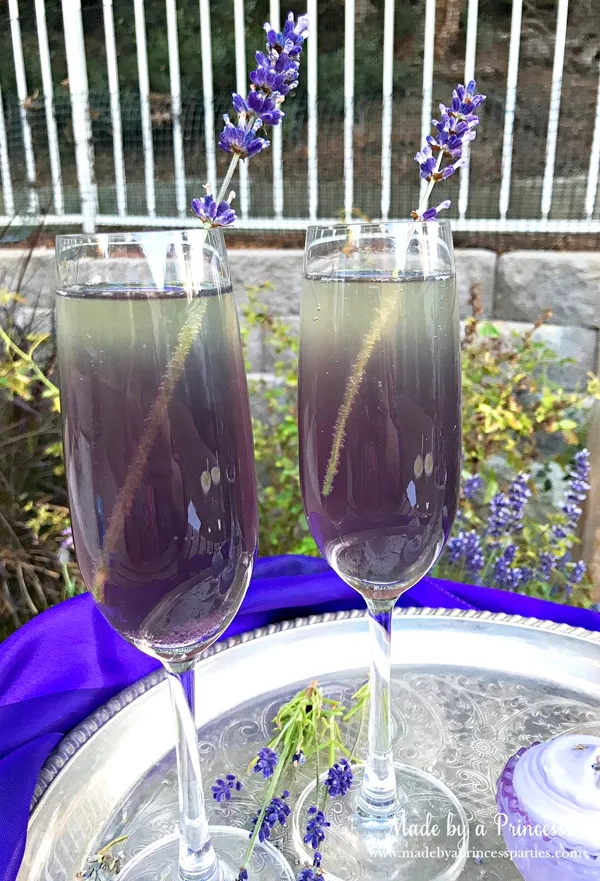 Since I always like to make a dessert to go with my cocktails I made two kinds of mousse. One is a lavender mousse and the other is a lemon elderflower mousse. Both recipes will be up very soon.
Make sure your dried lavender is food grade as well.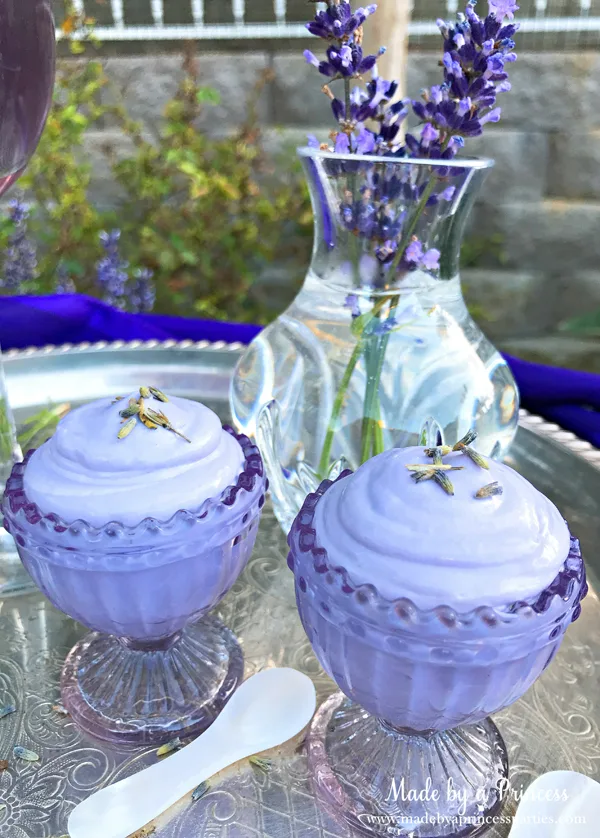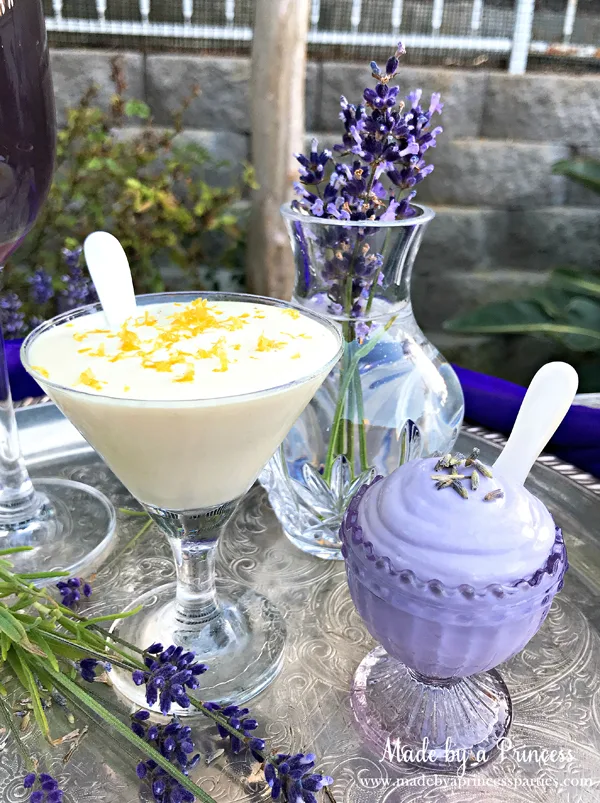 I hope you enjoy my Lavender Elderflower Champagne Cocktail! I'd love to hear your thoughts if you make one yourself!
Recipe for a Lavender Elderflower Champagne Cocktail