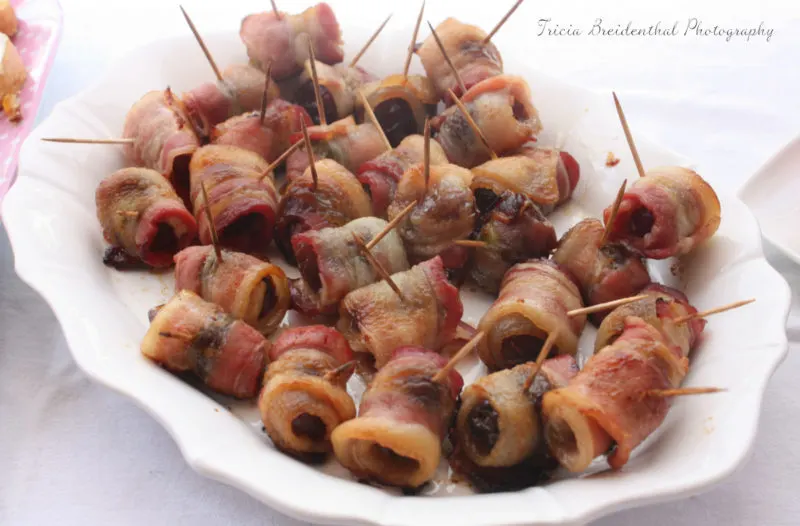 Date Rumaki is a staple at all of my parties now. I have said it before, if I don't serve rumaki, I really think my friends will revolt and not come. It is a must and my friends expect it now. That's perfectly ok with me – I love that my friends feel they can count on me to give a good party!
I grew up enjoying date rumaki at parties. My mom and all of her friends served them so I just assumed everybody knew about them. It must have been just the moms in our neighborhood because not a single one of my friends had ever had one or even heard of them until I started serving them. I am not kidding when I say I have to serve these! I have a couple friends who call me before a party just to make sure we are having rumaki. They are absolutely the perfect party food. They're sweet, salty, savory, bite sized, and just plain yummy!
They are really easy to make but they do take a bit of time. I suggest making them the night before and putting them in an airtight container in the refrigerator. Bake about 30 mins before the party starts.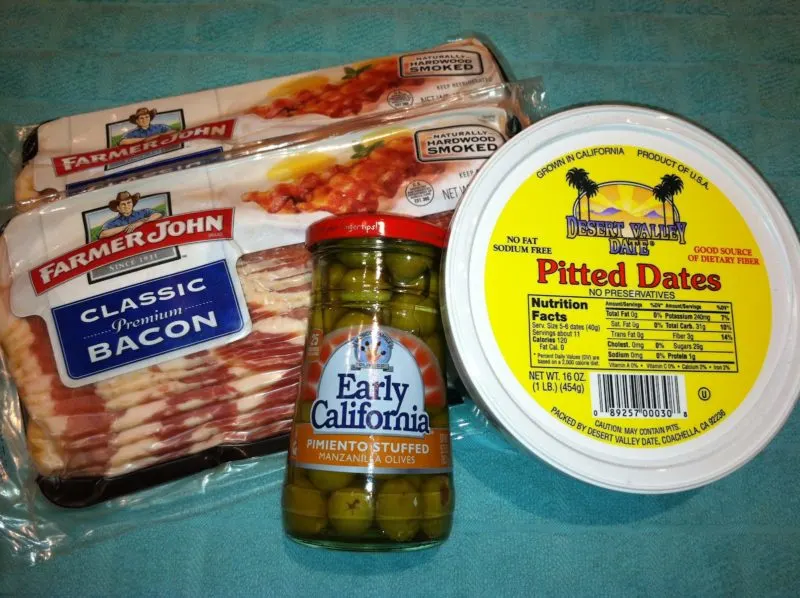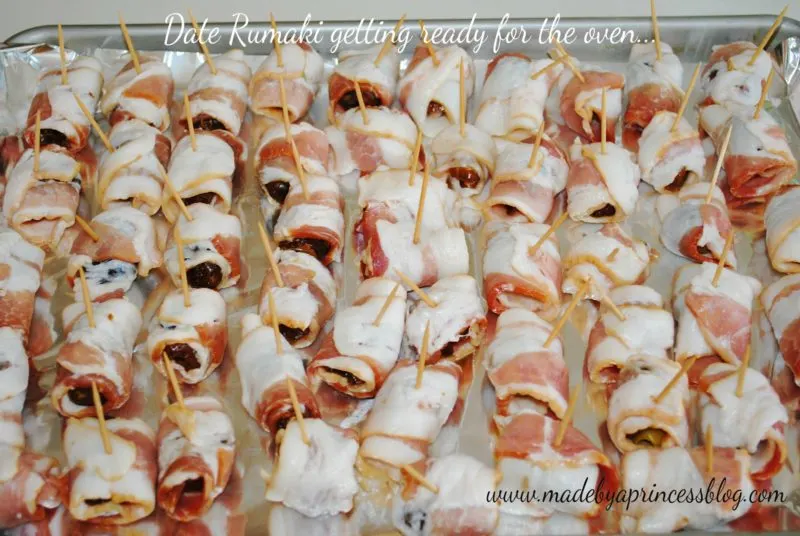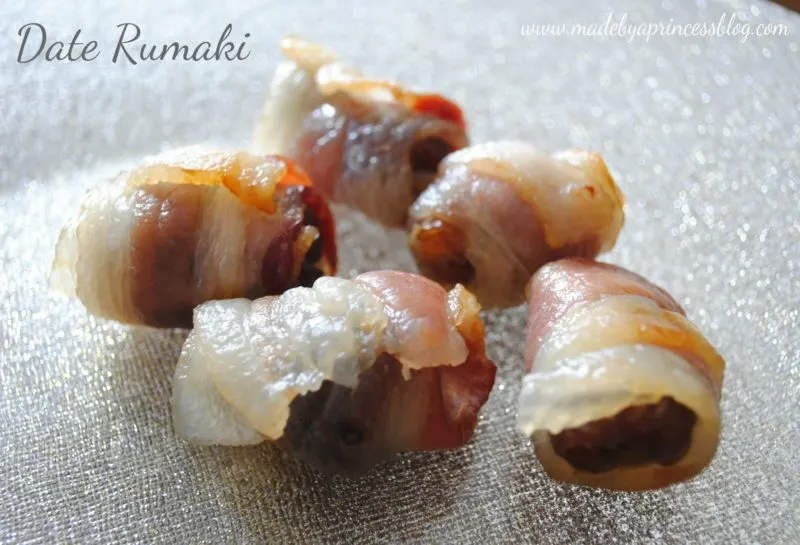 Enjoy!