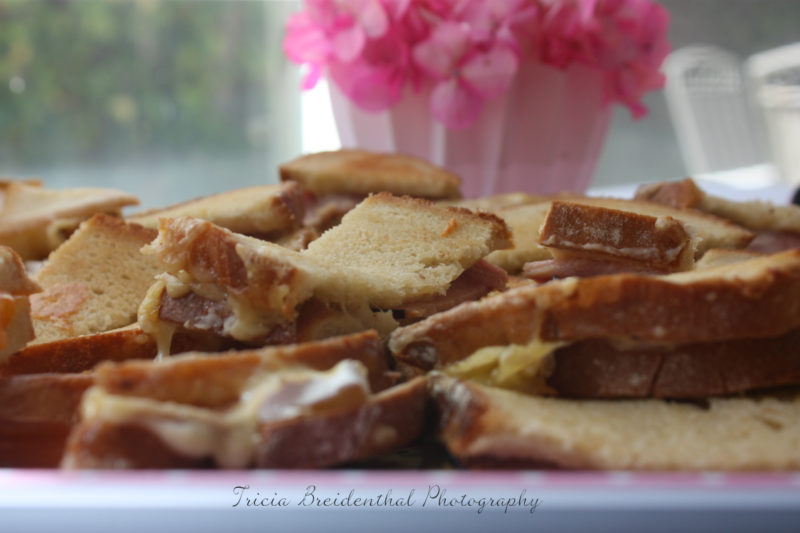 I think it is safe to say that Croques Monsieur sandwiches are my favorite all time sandwich.  I have to admit I am a late fan. After watching Meryl Streep whip these up in the movie, "It's Complicated" I was more than intrigued. What is this sandwich and why does Alec Baldwin want to lick the plate?  I came home at Googled it. Wikipedia told me this, 
"A croque-monsieur (is a hot ham and cheese (typically Emmental or Gruyere) grilled sandwich. It originitated in France as a fast-food  snack served in cafes and bars. More elaborate versions come coated in a Mornay or Bechamel sauce.) Hmmmm. I must know more.
I don't have any French friends I could ask so I went to the next best thing…a French Patisserie.  If you follow me on Facebook or Twitter you probably know when I'm having an
Isabelle
's kind of day. This is the loveliest little French bakery and everything they make is divine. I went in and found Croque Monsieur on the menu and ordered it with one substitution…I would like brie instead of Swiss.  I love Swiss, don't get me wrong, but I just felt like the sandwich should have brie instead.  O.M.G. I was in love. I introduced it to one of my besties, Trish, and she fell in love.  Best sandwich in the world.  This is now the ONLY sandwich I order from there, they know me by this sandwich, that's how much I love it. I saw the owner in Michael's a few months ago and introduced myself again, "I'm Kylie…the one that orders Croque Monsieur with brie?"  "Ah, oui!  Good idea you have there yes?  Very French.  Very rich.  C
'est un match parfait."  I took French in school. I know a compliment when I hear one. Merci Isabelle!  
When creating the menu for Sugarella's 1st Birthday Party I knew I wanted to make mini Croque Monsieur.  I made what I thought was more than enough.  So much more that I envisioned enjoying a couple once the party was over and I was recapping the highlights. Um, no. Didn't happen.  I did not get a single teensy tiny sliver of anything Croque Monsieur related.  Q
uelle tragédie!  If you decide to serve these, make more than you think you need…trust me.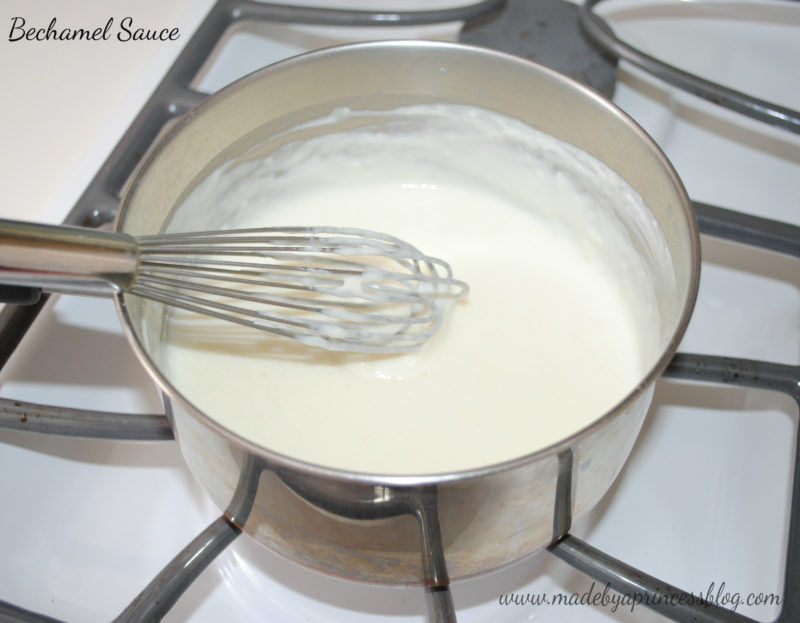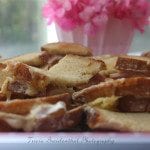 Bechamel Sauce
Bechamel sauce for croques monsieur sandwiches
Ingredients
2.5

tbsps

butter

3

tbsps

all purpose flour

if you don't feel the sauce is thick enough to spread add a little more flour

2

cups

milk

1

tsp

salt

1/2

tsp

freshly ground nutmeg

ground nutmeg just isn't the same, if you can, purchase fresh nutmegs and ground them yourself

1/2

tsp

pepper *optional
Instructions
In a medium saucepan, heat the butter over medium low heat until melted. Add the flour and stir until smooth. Over medium heat, cook until the mixture turns a light golden sandy color, about 6-7 minutes.

Meanwhile, heat the milk in a separate pan until just about to boil. Add the hot milk to the butter mixture 1 cup at a time, whisking continuously until very smooth. Bring to a boil. Cook 10 minutes, stirring constantly. Remove from heat, season with salt, pepper (if using), and nutmeg. Set aside until ready to use. Mixture should be kind of thick. You are going to spread it on bread so if you need to thicken it add flour and whisk but only little bits at a time.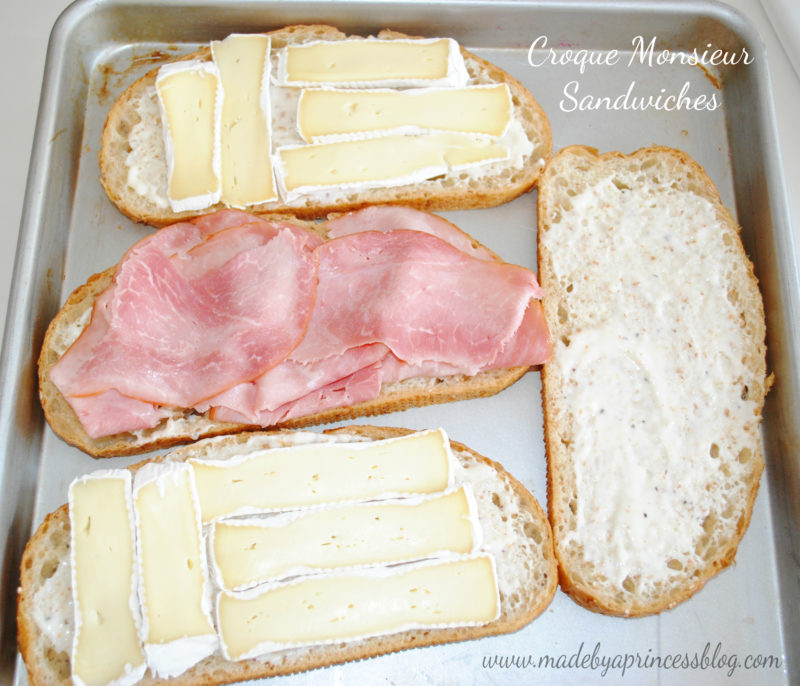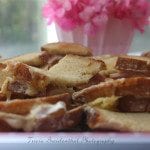 Croque Monsieur Sandwiches
Ingredients
1

loaf good quality white bread  

the kind in the bakery section, not in a package on the bread aisle

1

lb

good quality ham

I prefer honey ham

Round of brie cheese

Butter for spreading
Instructions
Preheat oven to 400 degrees.  Line a cookie sheet with slices of bread. Assemble the sandwiches by spreading Bechamel sauce on the bread then placing ham down on one slice and thin brie wedges on the other.  Put halves together and repeat process until you have a full sheet of sandwiches.

Bake the sandwiches for about 5 minutes on each side, making sure not to overcook or burn. You want each side to be golden brown and the cheese to be melted and gooey.  Bake longer if necessary just don't burn it!

This should make about 6 full sized sandwiches and about 24 minis possibly more depending on how big your bread is.  If you are serving full sandwiches and not minis I would spoon a bit of the sauce over top of it after plating.
Enjoy!