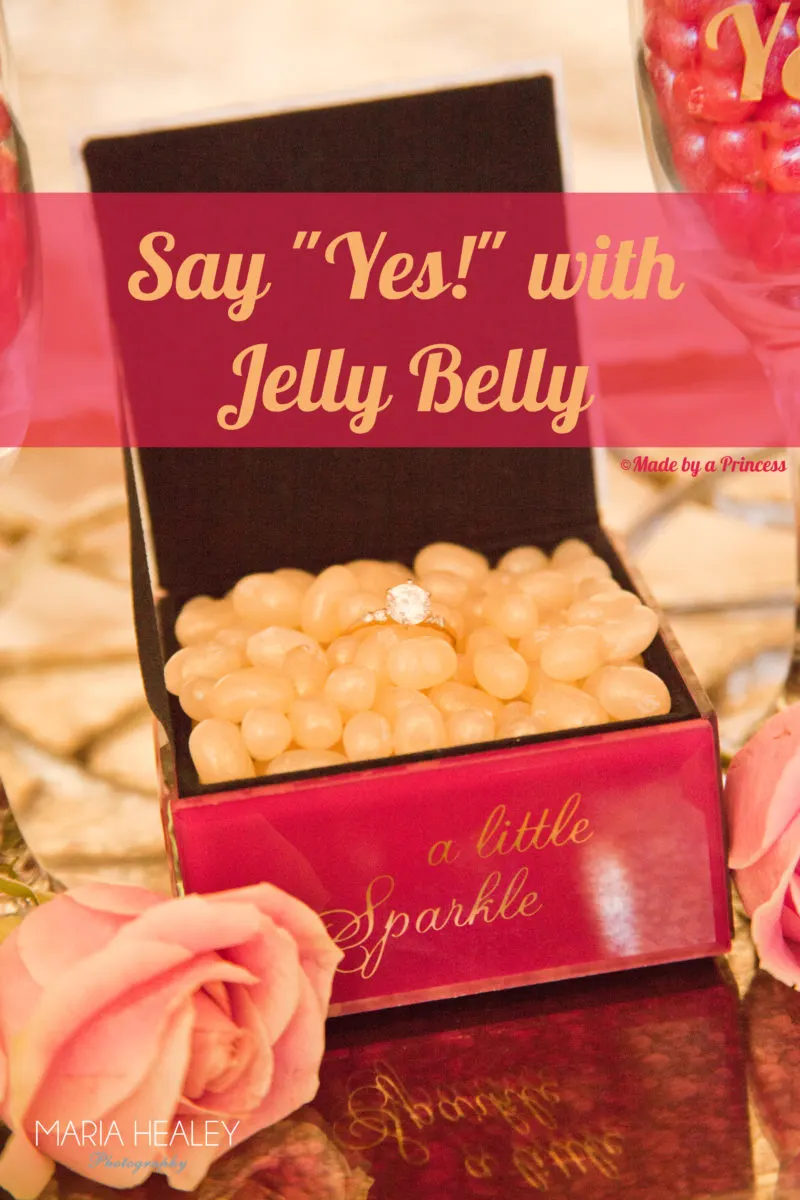 It has been a long time since my husband proposed to me but fifteen years and two kids later I still remember every detail. He took me to our favorite spot for an evening walk, led me to the fountain surrounded by twinkling lights, and pulled out a little black box. It was on my finger before I even got the words "Yes!" out. Once the tears of joy had stopped and the first round of phone calls had been made we went out for a celebratory cocktail and there he revealed to me what he originally had planned…
My husband had planned to propose on New Years Eve. Romantic right?! Doesn't every girl who is hoping her boyfriend proposes secretly wish for a different kind of "ring in the New Year"? We had been together almost two years, we had talked about marriage, he was well aware of my rule: "rock, church, children" (in that order), and he had asked for my ring size…those are all great signs I thought. That NYE we had stayed at a lovely ranch bed and breakfast in Northern California. We had a great day on the ranch with the horses and site seeing and a little shopping…pretty much the perfect set up for a New Years Eve "will you marry me" kind of evening. We went to a very nice restaurant that night, had a table by the window, glasses of Champagne, chocolate lava cake for dessert…then we went back to the ranch. We rang in the New Year watching a very staticy TV, blew horns at midnight, clinked our glasses, had a quick smooch, and said goodnight to my mom. Oh…I forgot to mention that part didn't I? My then very sweet boyfriend had asked my mom if she would like to come with us on our little romantic getaway since she was going to be alone for New Years. That was super sweet of him! He told me over our celebratory "just got engaged ten minutes ago" glass of Champagne on January 2nd that he had every intention of proposing on December 31st. He had the ring, we had the perfect day, the romantic table by the window with twinkling lights outside, and he just couldn't do it…in front of my mom. I really couldn't blame the guy! Like I said, fifteen years and two kids later the ring is still on my finger and I really love that this is part of our engagement story.
A few months ago our little girl was looking through our wedding album and asking about the people in the pictures, my dress, the flowers, why Daddy had to wear a black costume, why don't I have long hair anymore, and when can she wear my pearls. All these fun questions led to reminiscing and talking about that proposal so long ago. I asked my husband if he had to do it all over again what would he do differently? He said he wouldn't do anything differently (ok, that's a really good answer right?!). Ok, I said, if you were going to plan to ask me *again* what would you do? He said Champagne (of course), pink roses because he knows they are my favorite, candy, and a nicer box than what he got at the jewelry store. "I do! I do! I do!"
A couple weeks after that chat with my husband I found out Jelly Belly had a Champagne flavored bean and I got all excited! I immediately thought about this "do over" proposal my husband had talked about and decided to put it all together. Proposals can be fun, adventurous, silly, romantic, planned, spontaneous, and creative. No matter they are they will always be part of your story. Here is how I would say yes with Jelly Belly…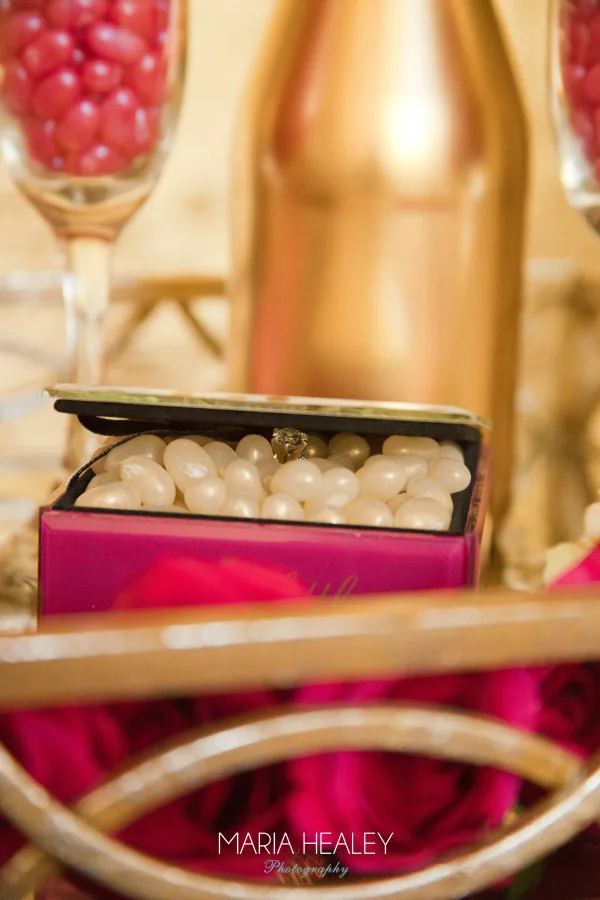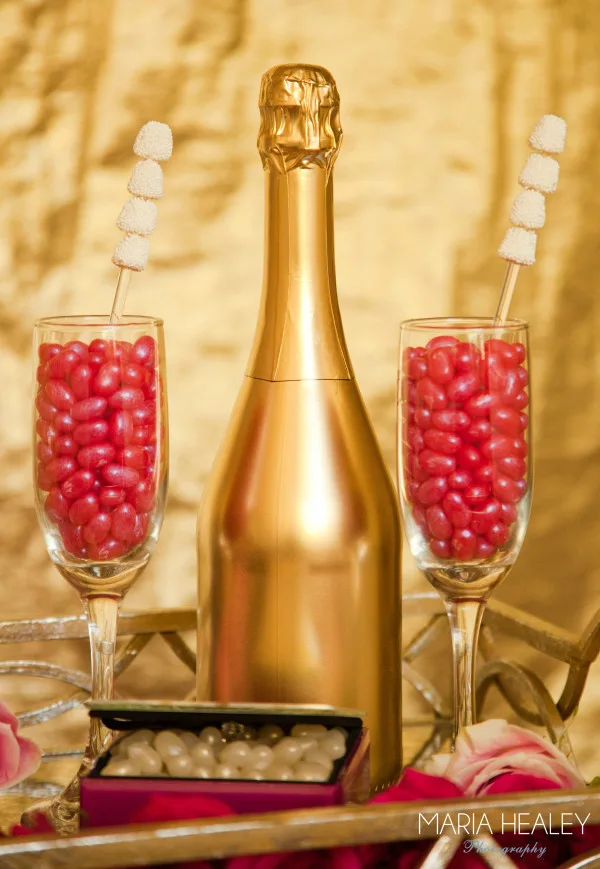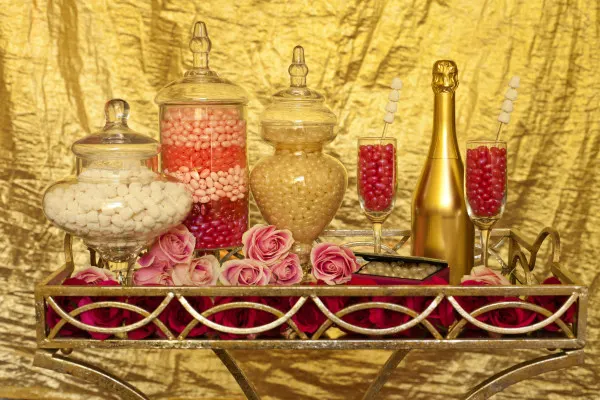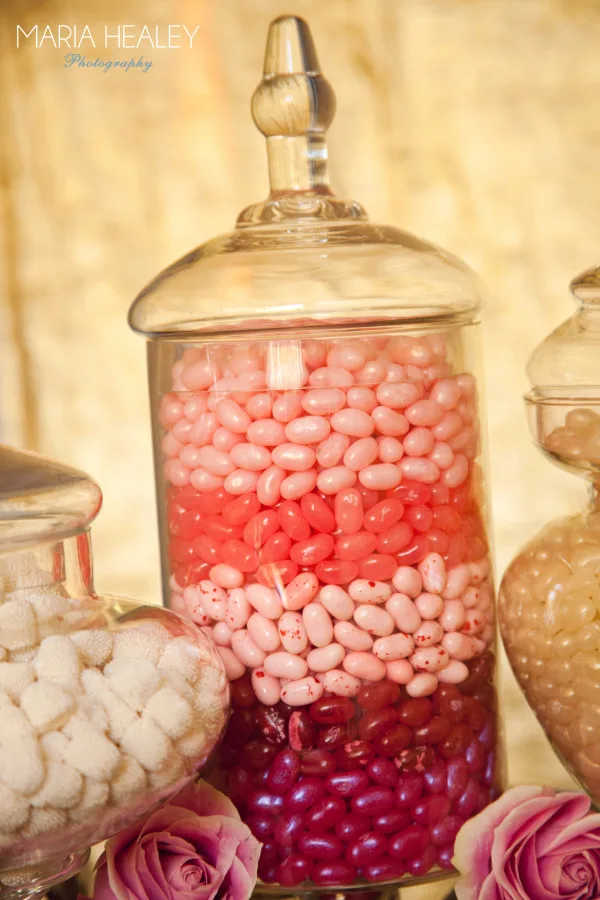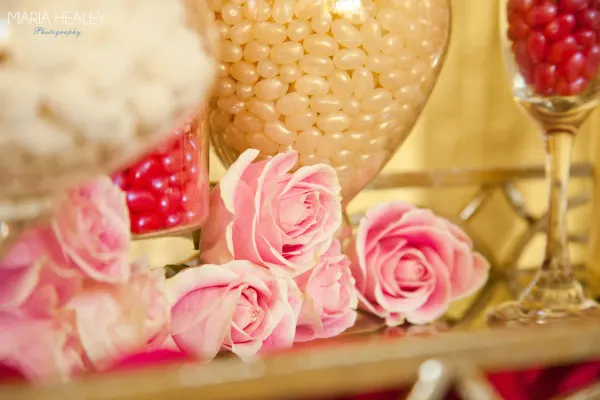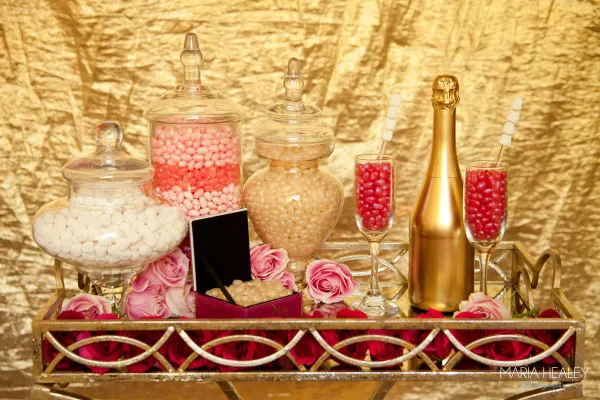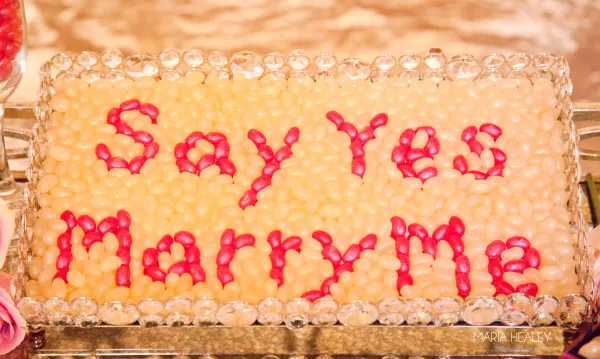 ---
Princess Tip: If you would plan to spell something out in Jelly Belly Beans I would highly recommend you securing them on the surface first, in this case my glass tray. I used one very tiny glue dot on each Jewel Very Cherry bean and it worked perfectly. I filled in the tray with about 4 cups of Champagne flavored Jelly Belly Beans.
---
[tweetthis]#sayyeswithjellybelly @jellybellyco @madebyaprincess! You can't say no 2 #champagne #jellybelly[/tweetthis]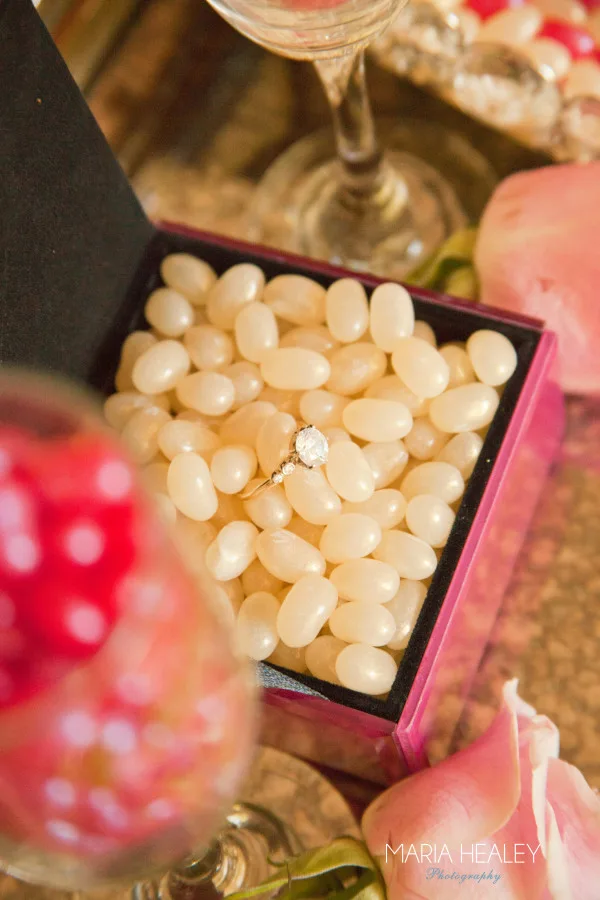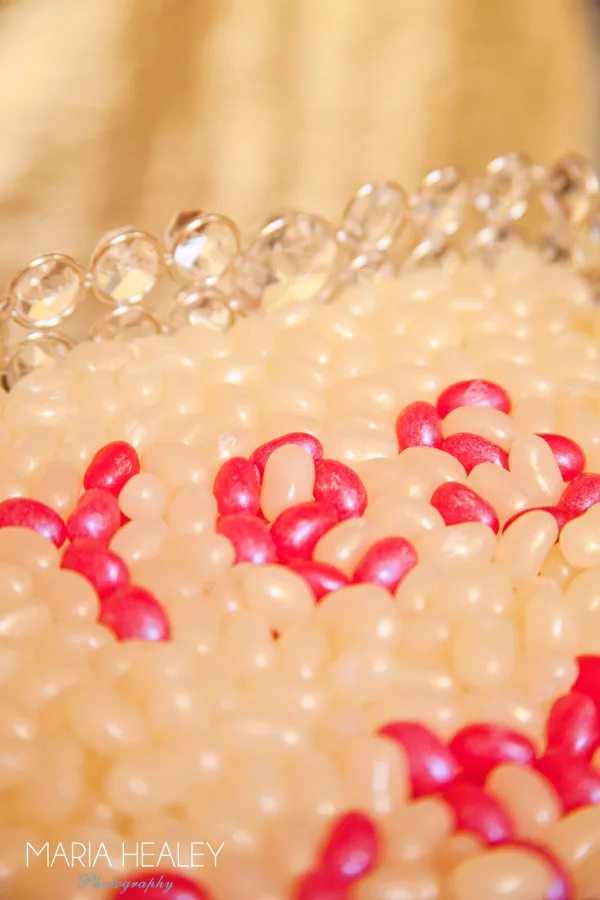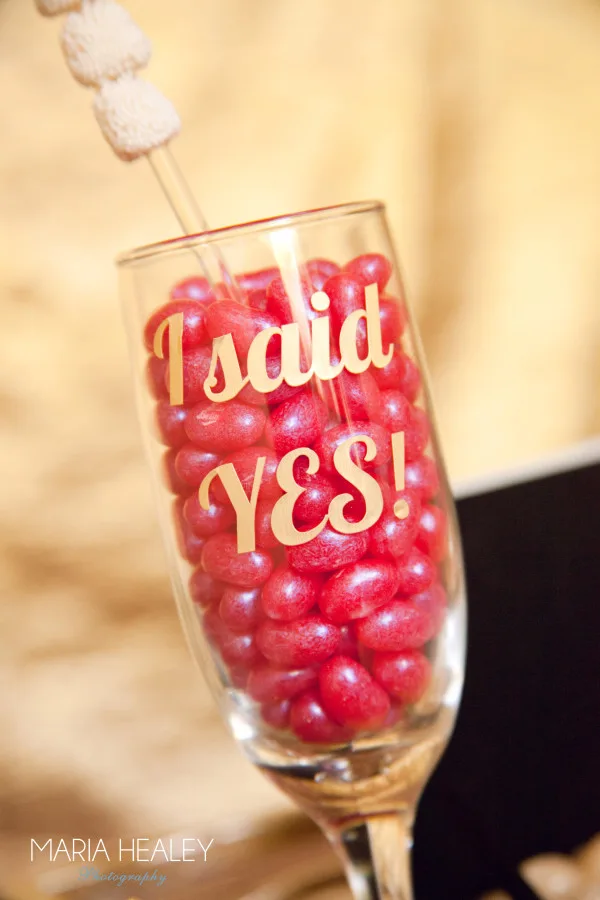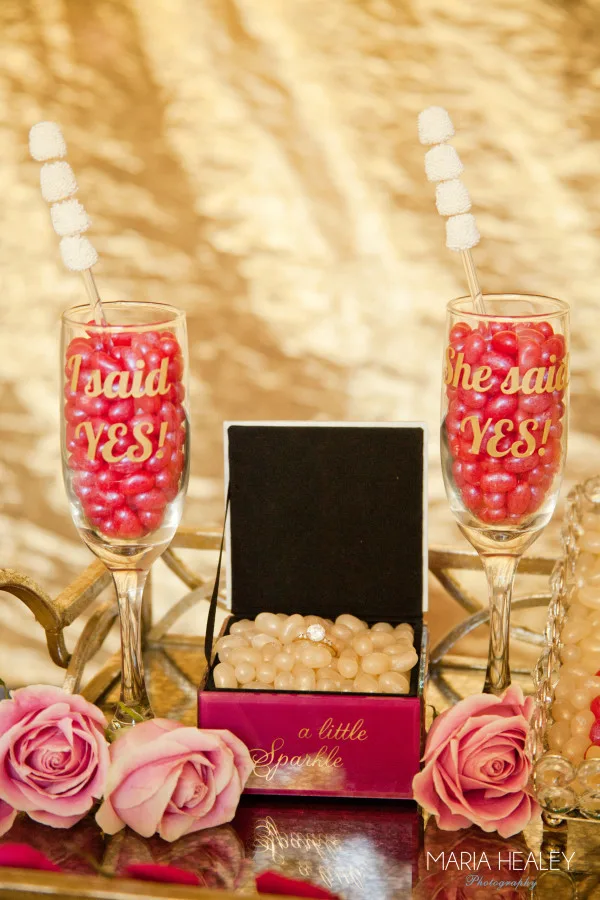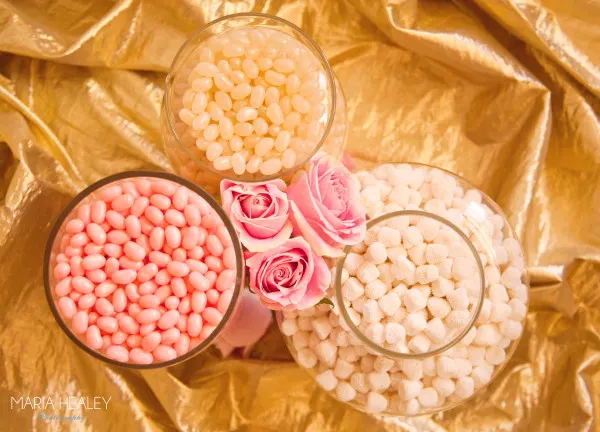 So now that I have spilled my engagement story and shared how we would do it again…tell me all about yours! Sound off below!
[Tweet "We're talking proposals…come tell us your engagement story! @madebyaprincess @jellybellyco #sayyeswithjellybelly #talktous #sayyes"]
Styling & Concept by Made by a Princess
Photographs Courtesy of Maria Healey Photography
Shopping Guide:
Jelly Belly Jewel Very Cherry Beans
Jelly Belly Strawberry Cheesecake Beans
Jelly Belly Cotton Candy Beans
Jelly Belly Jewel Bubble Gum Beans
Koyal Wholesale Apothecary Jars