Surprise your neighbors with a BOOzey treat with this You've Been BOOzed PDF printable set!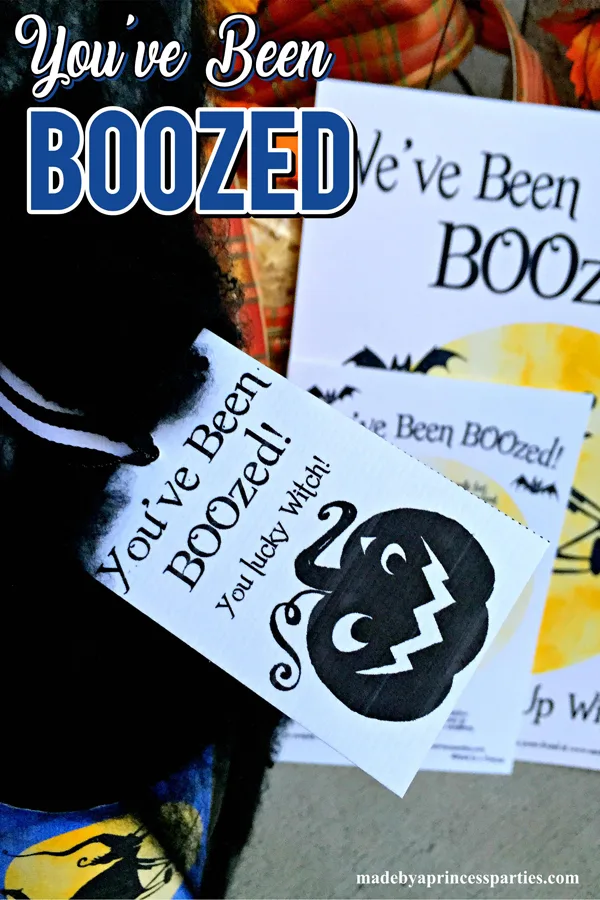 Would you rather be BOO'd or BOOzed? Personally I would rather be BOOzed! If you have played the BOO game in your neighborhood you are probably already familiar with how it works.
*this post contains affiliate links
Fill a bucket with treats, include some notes, ring the door, and run. It's kind of like ding dong ditch but the person you're ding donging gets a nice surprise. BOOze some neighbors because I'm pretty sure they wouldn't mind opening the door to a little BOOzey surprise! Download all the printable signs to get your neighborhood BOO on!
Boo Neighborhood Game
Halloween Neighborhood Boo Game
Have adult friends and neighbors who would appreciate BOOze more than a BOO? We all have that neighbor amiright?! Well, this Halloween you can really make their day by leaving a special treat on their doorstep.
This is such a fun Halloween game and a very welcome tradition. This BOOZEd Halloween game is a great way to surprise your neighbors and let them know that you are thinking of them. Hey, they may even invite you in for a cocktail.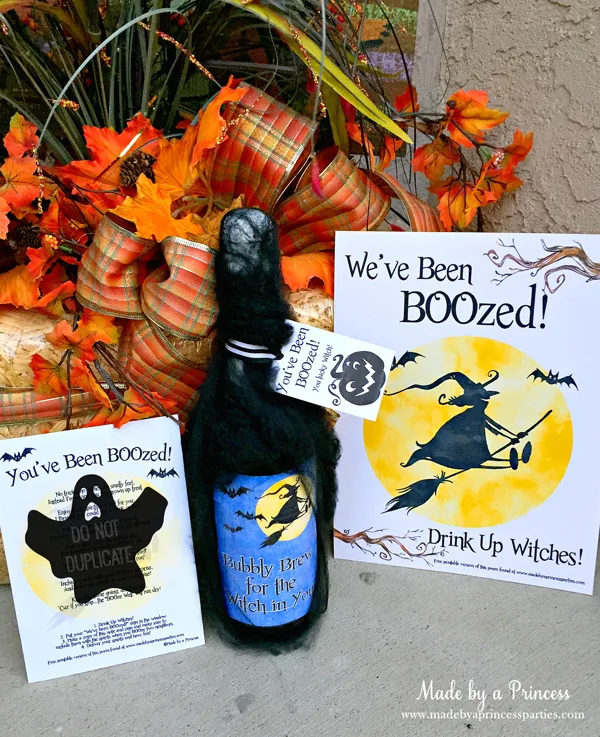 How to BOOze Your Friends and Neighbors
First of all, pick up a bottle of champagne or wine from your favorite BOOzy spot.
Next, peel the labels off or just stuck this one on with packing tape. Decorate the bottle with some spooky spiderwebs that you probably have lying around the house or in a box of leftover Halloween decorations. If you don't have spiderwebs don't worry…all your friend wants is the BOOze anyway!
*Note: The printable version available for download below says "BOOzey Brew" because it's more generic.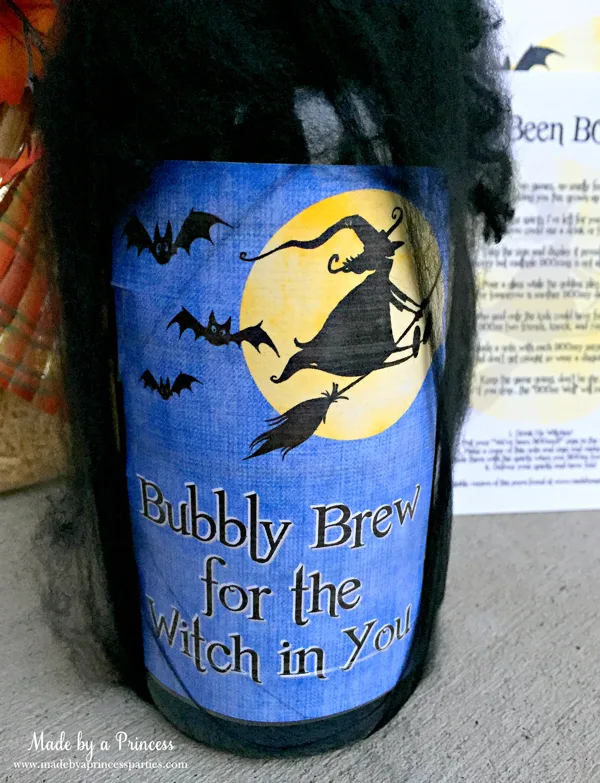 Now, add a cute little gift tag…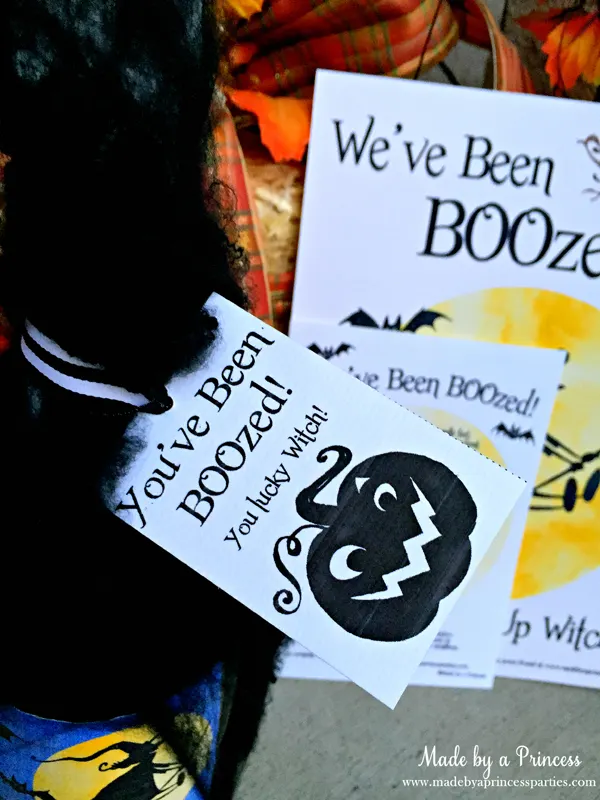 Print Your Free BOOzed Printables
When you BOOze your neighbor leave a note so they know why someone has put a bottle of something pretty yummy (and so well deserved) on their doorstep.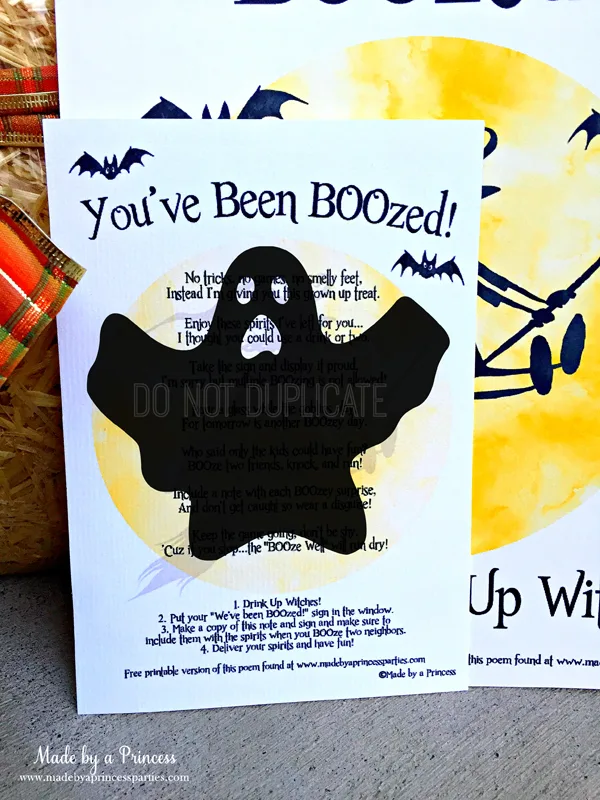 Also, leave a "We've been BOOzed" sign to put on the door or in the window so other neighbors know they have been "hit" with the BOOze.
Want all the Printables You See Here?
Sign up to receive my newsletter and the Youve Been BOOzed printables will be delivered right to your inbox! All you need to do is add your email to confirm your subscription.
Looking for a "You've Been Boo'd" version? Click on the link to download the non-alcoholic set.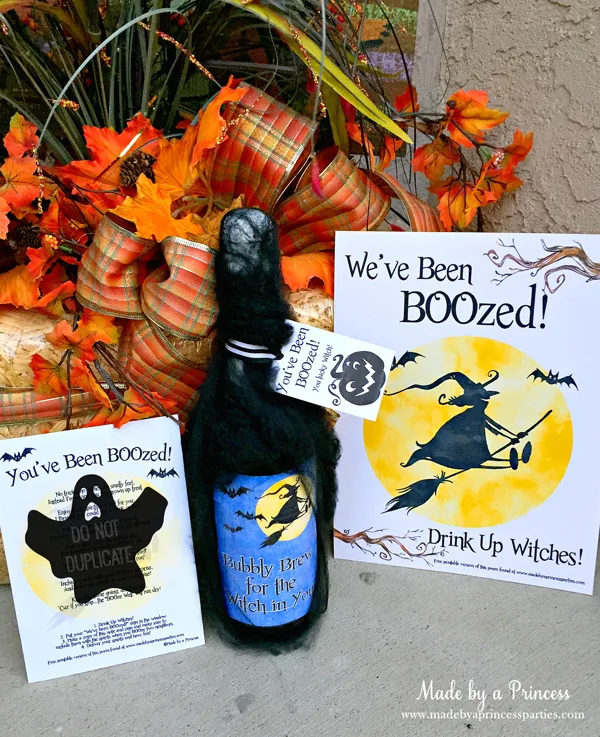 Ideas for a BOOze Bucket or Basket
Alcohol Ideas:
Wine
Champagne
Seasonal Beer
Pumpkin Liqueur
Captain Morgan Jack O Blast Rum
Pumpkin Pie Moonshine
Fun Extras:
Happy Halloween!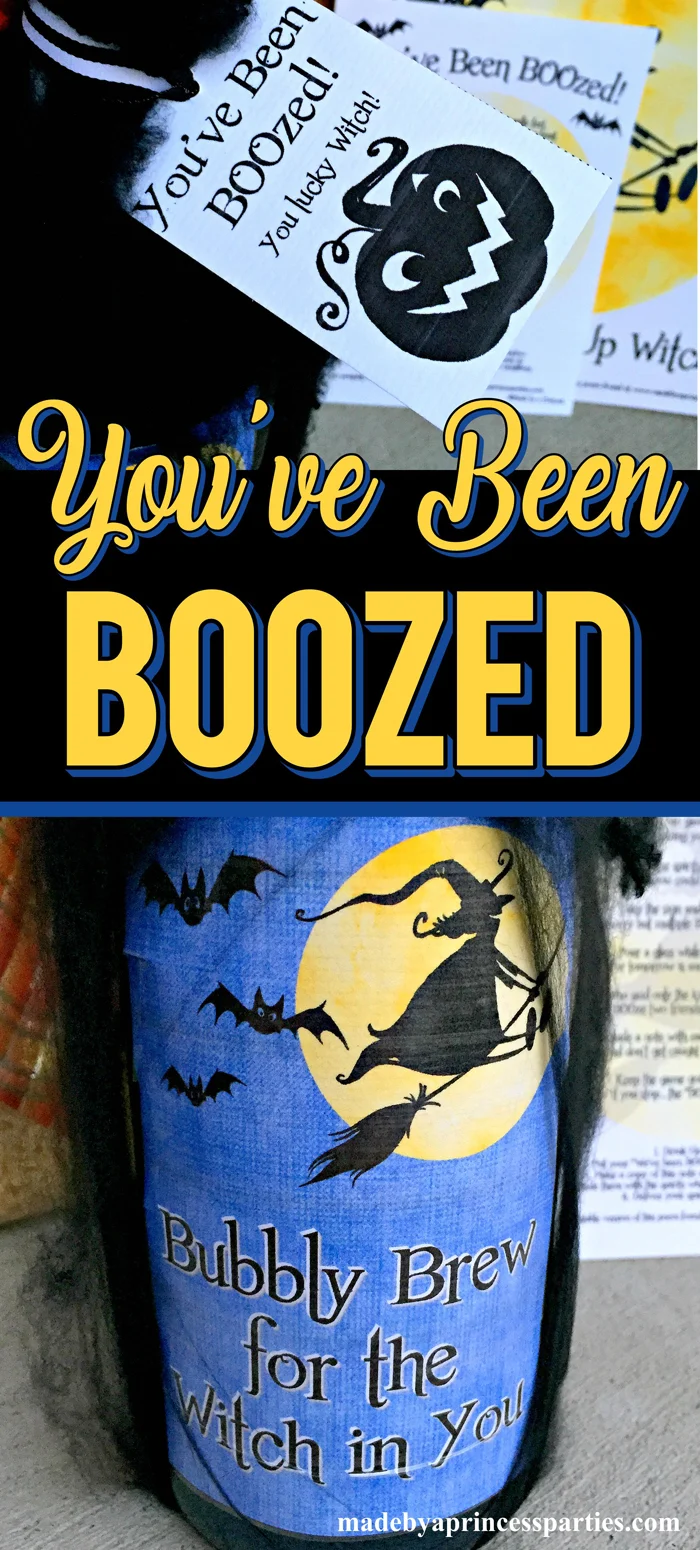 Published October 29, 2015
Updated October 4, 2022