Materials for this post provided by Oriental Trading Co. All opinions are my own.
Create your own custom rose gold vases using foil leaf sheets.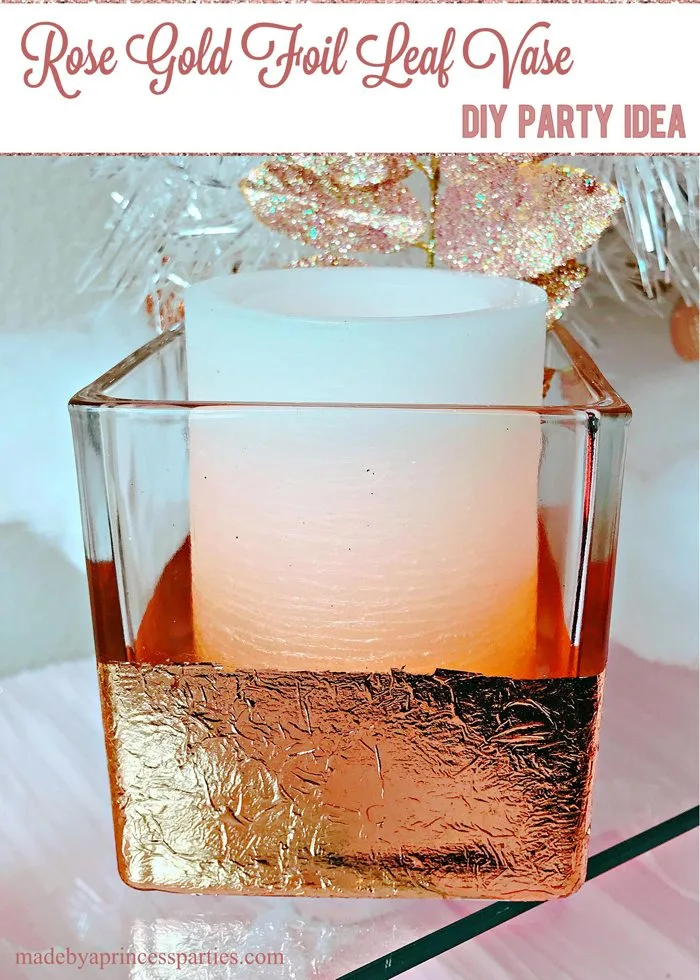 When you simply must have a metallic rose gold vase for your party but can't find them anywhere you make your own! All you need are foil sheets, glass vases, and Mod Podge. Read on for instruction.
This post does contain affiliate links
When I have a vision for a party it drives me nuts until I make it happen. I envisioned metallic rose gold vases on the tables at my recent Winter WINEderland party but couldn't find them anywhere. What's a party girl to do?! Make her own of course! I found a package of copper foil leaf sheets from Oriental Trading Co and knew they were exactly what I needed.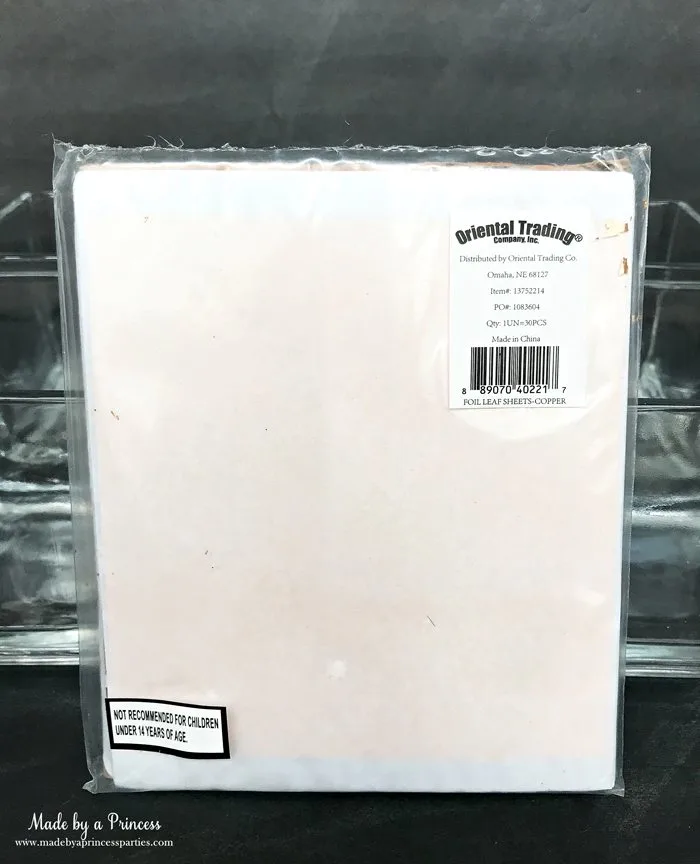 They also had square glass vases that I thought were the right size for my tables. I have a collection of glass vases in my garage and have used this size a lot for parties. You can do a lot with them too. Fill with flowers, candles, candies, utensils. Very versatile.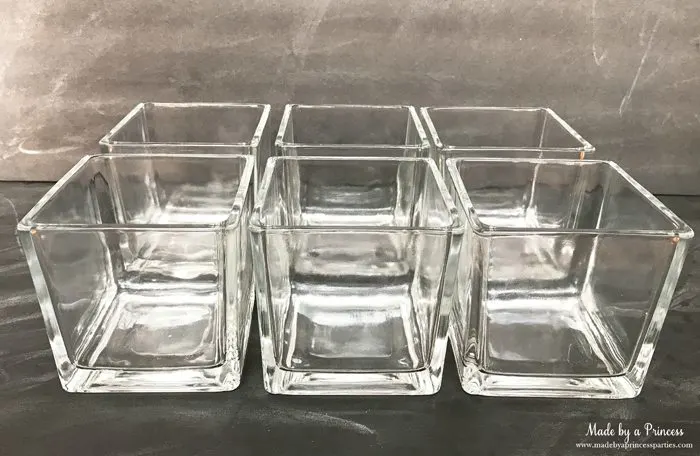 After you clean your vases and let them dry you can begin foiling. Tape off the parts you don't want foiled and spread a thin layer of Mod Podge. I recommend doing one side at a time.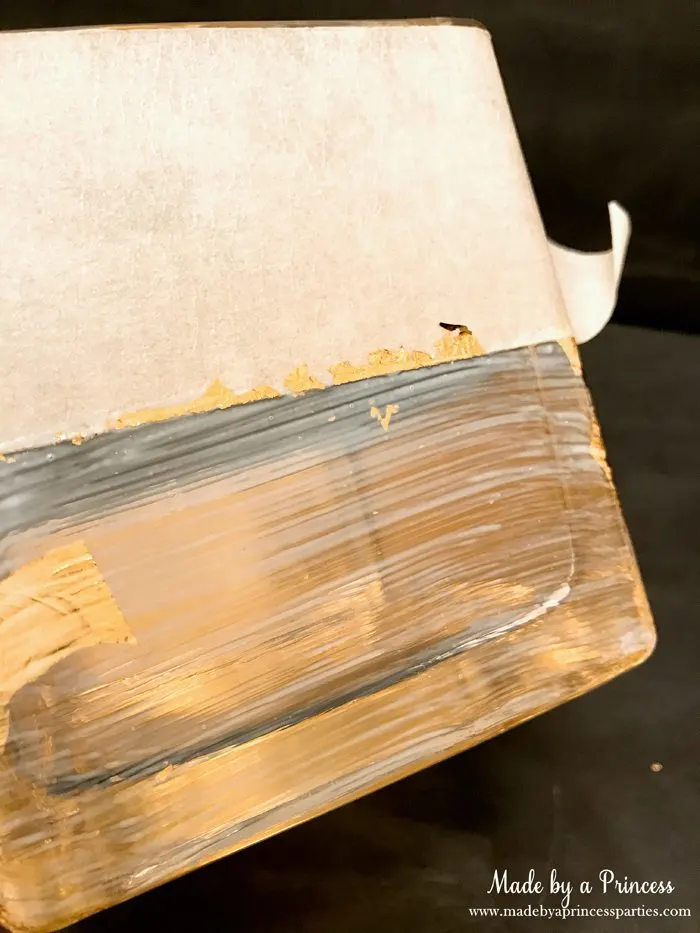 Carefully, ever so carefully, place a foil sheet onto the vase. This stuff breaks apart really really easily. So have a pair of tweezers ready to pick up some pieces that fall and then place them onto the area that needs covering. I got one big section to stay put but I did fill in the rest with smaller pieces. Once you place the foil down and carefully pat it down you can't even tell it's not one sheet. Tape off one more side and follow the same process and then set aside to dry. I let them dry overnight.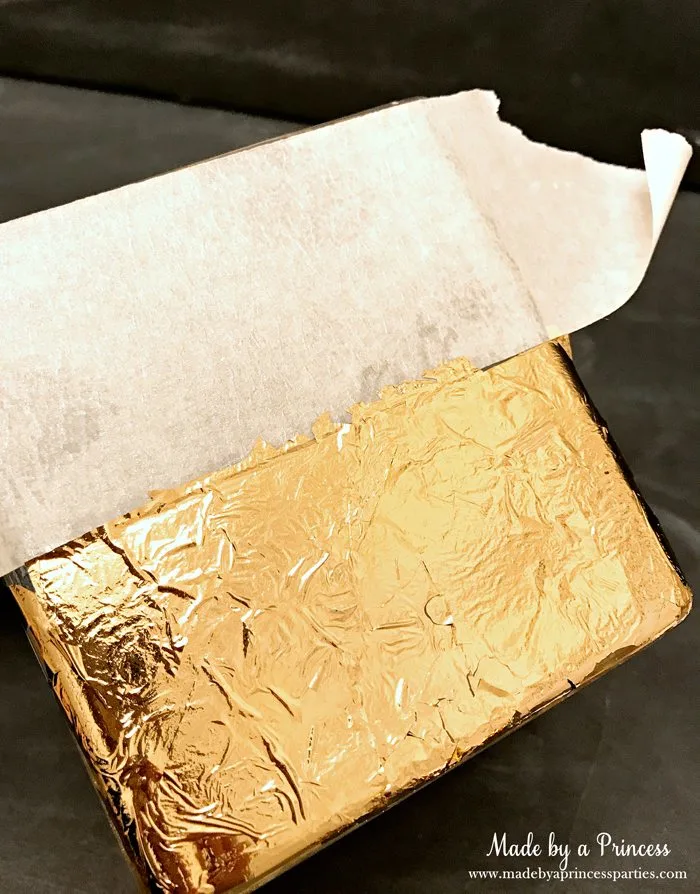 What it looks like when you take the tape off. You can easily brush the little specs left on the glass away with a soft brush or towel.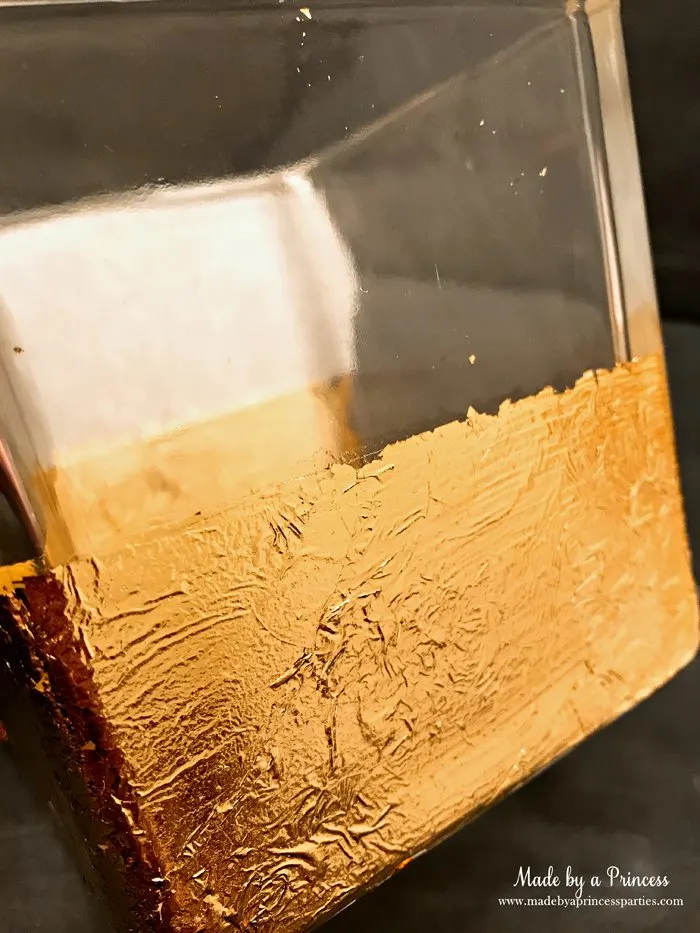 Here is the completed look. I had some rose gold florals in my stash from last year so I popped them off the stems and set them in the vase.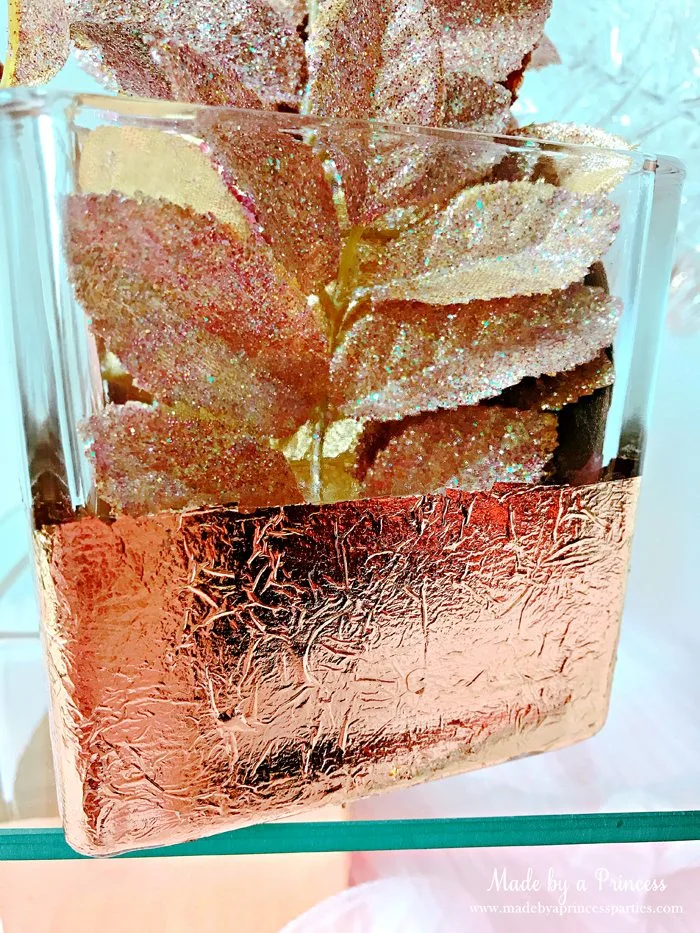 Here is another look…using a pretty flameless candle from World Market.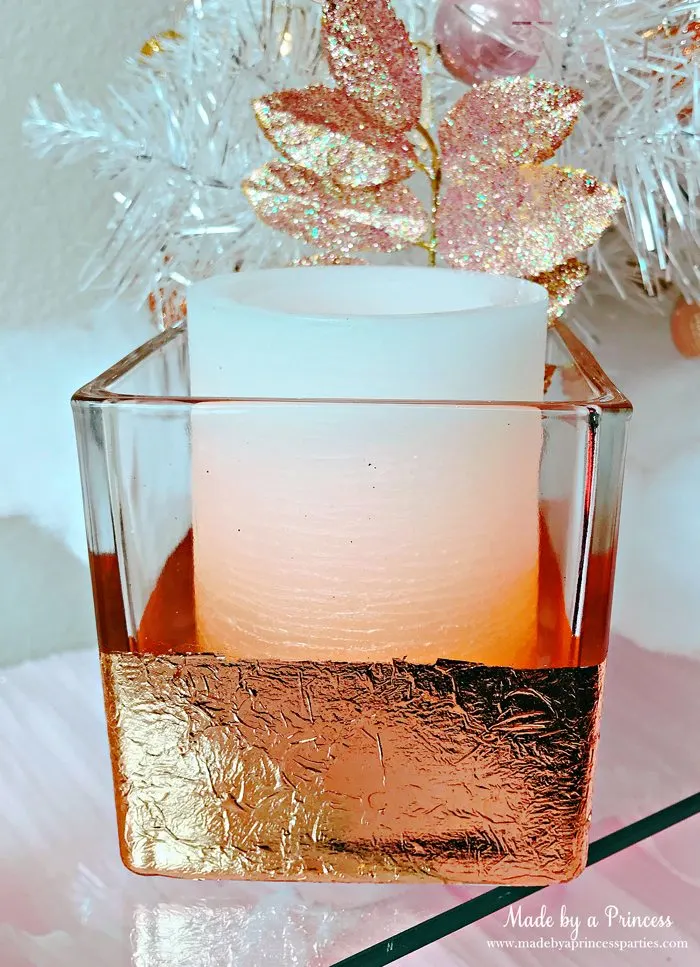 I hope you enjoyed my Rose Gold Leaf Vase DIY Party Idea. These take a bit of time but I love the way they turned out!
If you are going to be hosting any parties this winter Oriental Trading Co has really great stuff and good prices. This whole project cost me $21 so each vase cost $3.50 to make. That's pretty darn good I think. You would pay a lot more if you purchased them at a store. Totally worth it!
I'll be sharing more of my rose gold inspired Winter WINEderland this week.
Check out how to host your own Italian Cream Soda Bar: