Make your own champagne gummy bears covered in sparkle!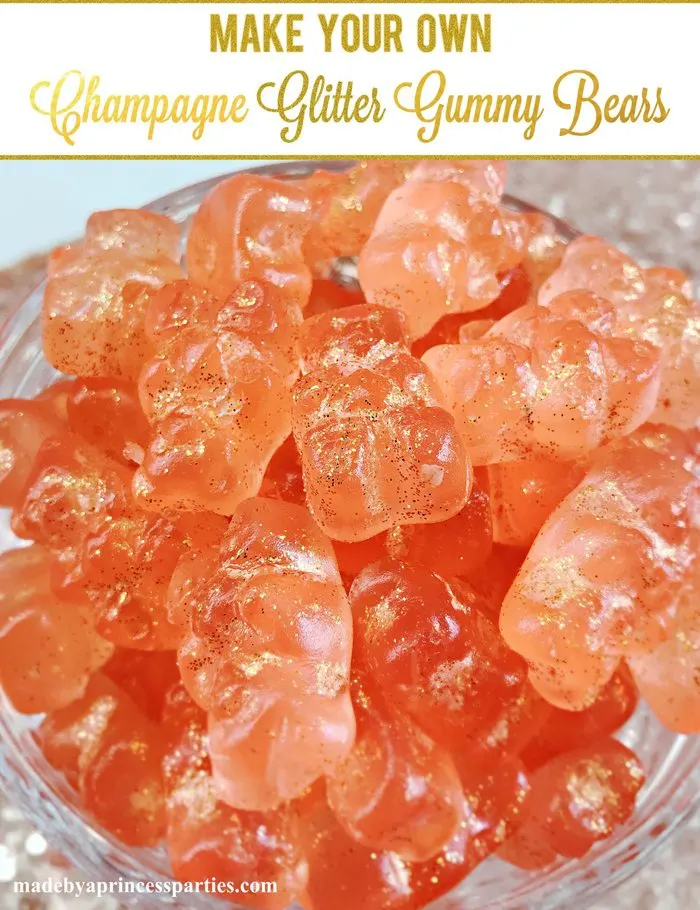 Champagne gummy bears are great but champagne GLITTER gummy bears are even better! I'll add edible glitter to just about anything, especially when it involves champagne! Keep reading to find out how to make your own Sparkly Champagne Gummy Bears.
*this post contains affiliate links
I really really like champagne. I'll have a beer once in awhile with pizza but given the choice I would much prefer to drink champs with my pizza than anything else. I also really like cooking with champagne. I've made Champagne Granita, Ring Pop JELL-O shooters, Cream Puffs, Champagne Vinaigrette, Cupcakes, and even hosted a Galentine's Party with champagne fondue. It's kind of my thing.
I like to put frozen cherries in my glass of champs once in awhile and once in awhile I'll put gummy bears in there. Earlier this year I styled a pink and gold bridal shower photo shoot for WHCandy and had TONS of gummy bears left over. I decided to experiment and see if I could make champagne gummy bears with them. They were really good!
I've experimented with several kinds of champagne since and really just about any champagne will work but I have found that using something on the sweet side (like a moscato or extra dry brut) with a tart flavored gummy bear tastes better than a dry one. The gummy bears I used in this post are grapefruit flavored so I opted for a moscato sparkling wine.
Here's what you are going to need:
Gummy bears (any flavor you like)
Sparkling wine (choose something on the sweeter side for tart flavors or something dry for sweeter flavors)
Start by putting the desired amount of gummy bears in a bowl. I used my copper mixing bowl from World Market because, well, it's pretty.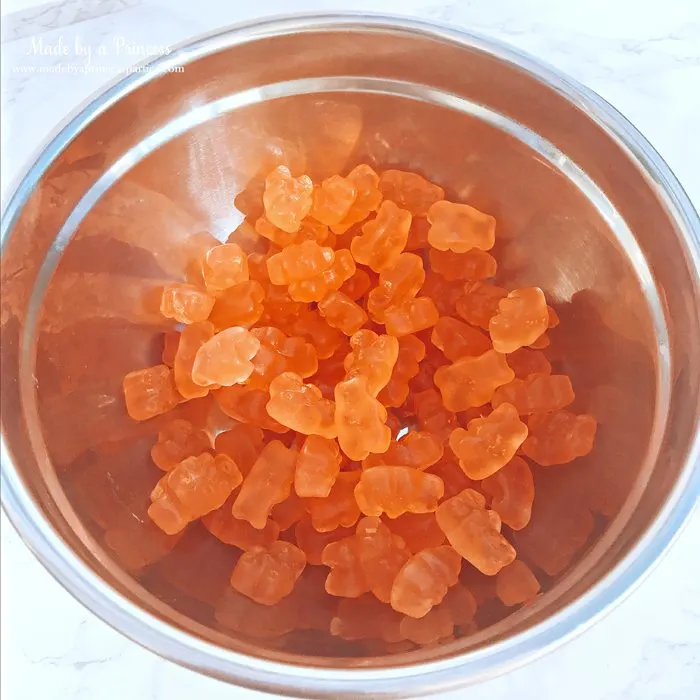 Next pour sparkling wine over the gummy bears.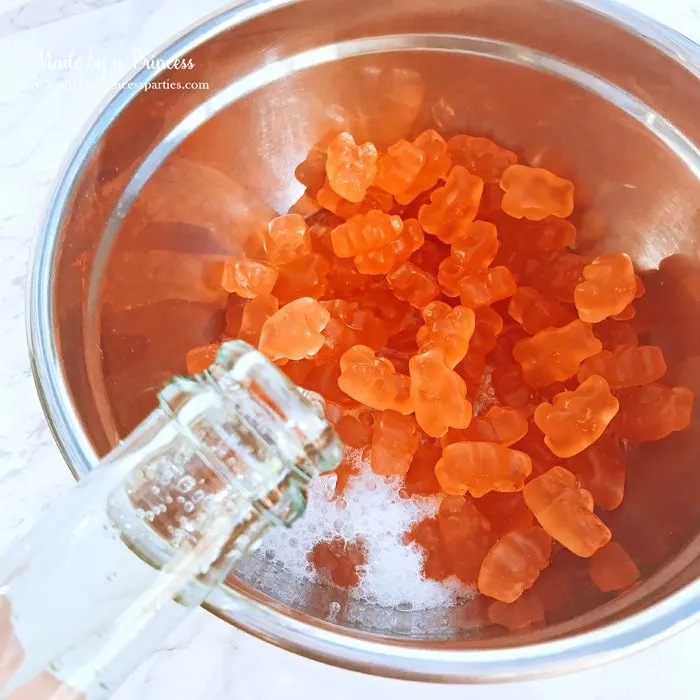 Make sure they are completely covered. Set the bowl in the refrigerator for several hours. Top off with more sparkling wine and then leave in refrigerator over night.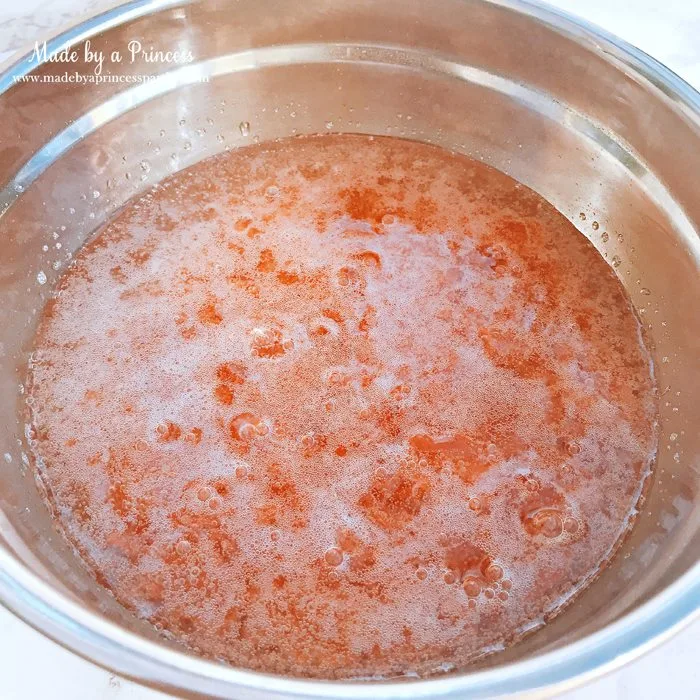 Pour bowl of gummy bears into a collander and gently rinse. Yes, you really do want to rinse the gummy bears. This removes the slimy coating that formed while soaking. Put rinsed back in the bowl and pour sparkling wine over just like you did before. Leave in refrigerator again for a few more hours. Rinse once more and place in a clean dry bowl in the refrigerator to dry out a bit.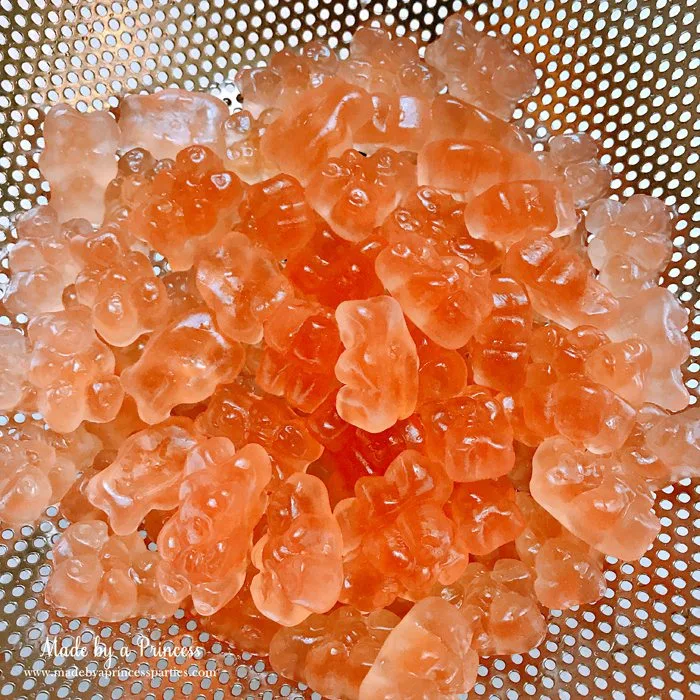 Gently toss your boozy gummy bears with your edible glitter and serve in a pretty bowl. You're in for a sparkly surprise if you put some in your glass of champagne…so pretty!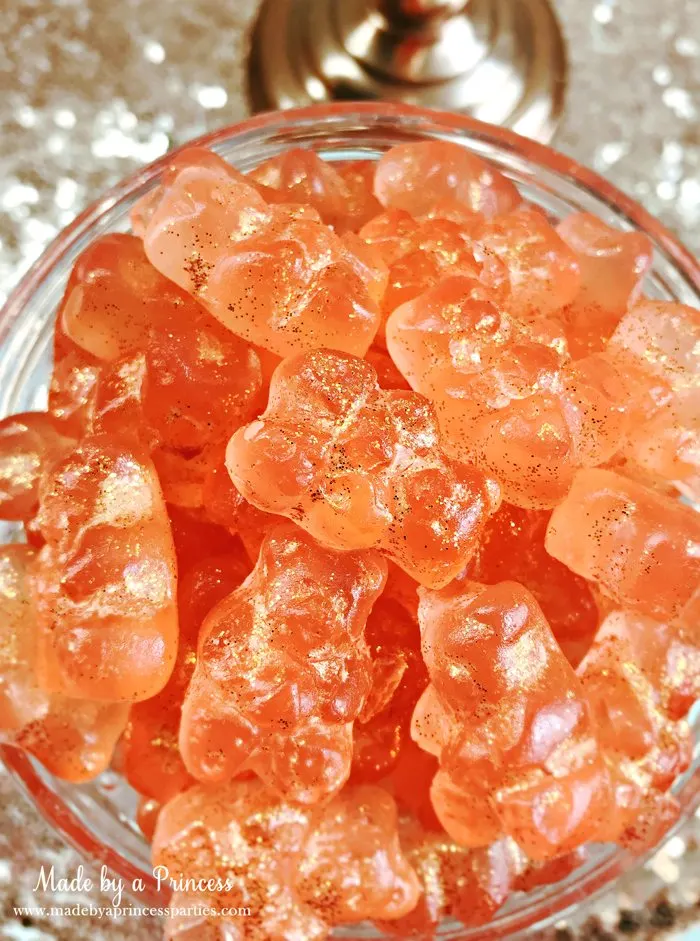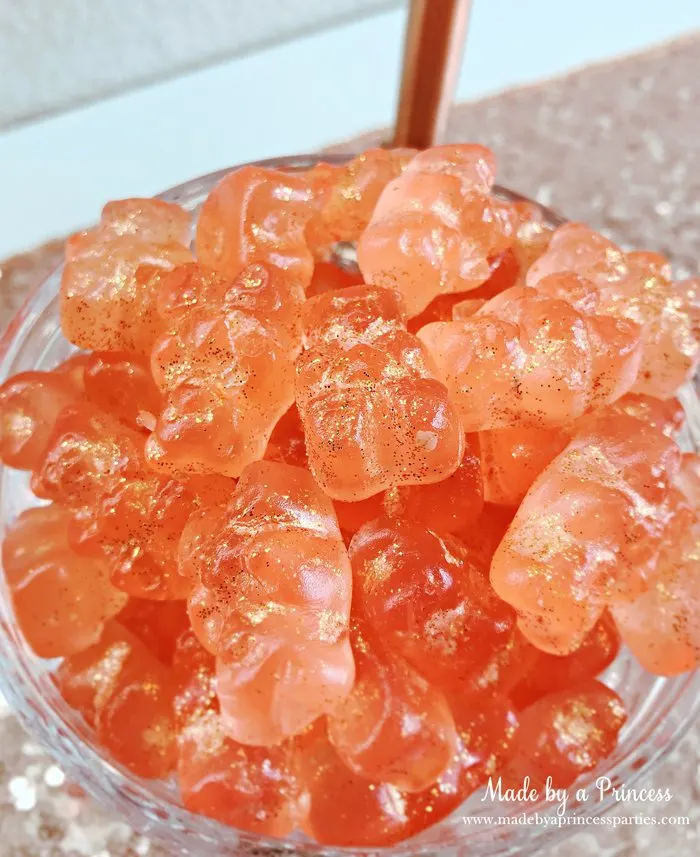 I hope you enjoyed my Sparkly Champagne Gummy Bears Recipe and that you try them out yourself. I don't think I'm going to be able to eat regular gummy bears again after enjoying champagne glittered ones!