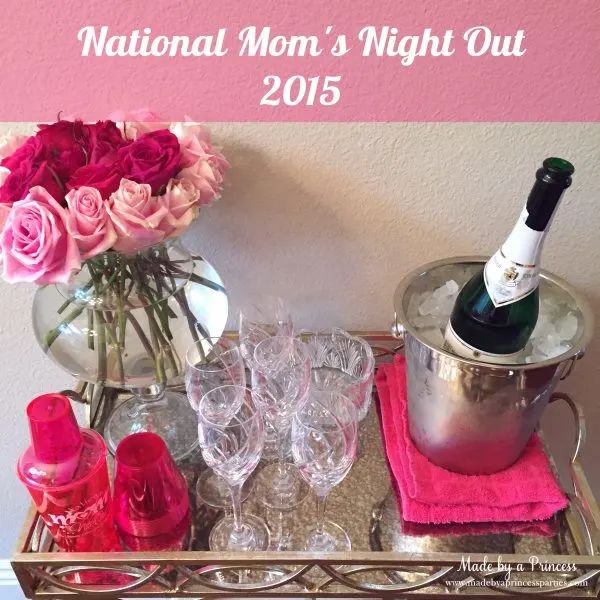 Did you know National Mom's Night Out is a real thing? I had no idea until I got an email saying, "Hey, how would you like to help us celebrate National Mom's Night Out this year?" How cool is that?! I was so excited to be throwing a party in honor of #NMNO2015 because I know a lot of hard working mamas that really deserved a night out!
I loved that the color palette was pink because, well, it's PINK! I love gold and pink together and had just picked up some pink and gold tassels at Koyal Wholesale so will color choices done I created the invitation…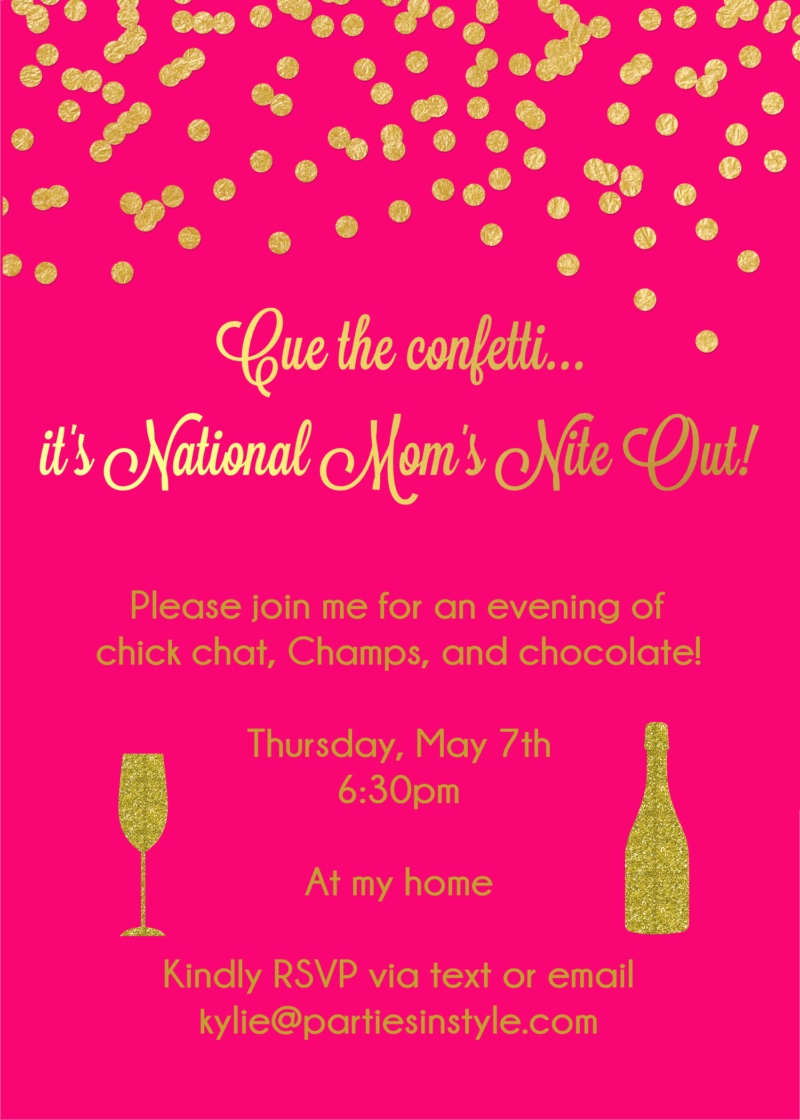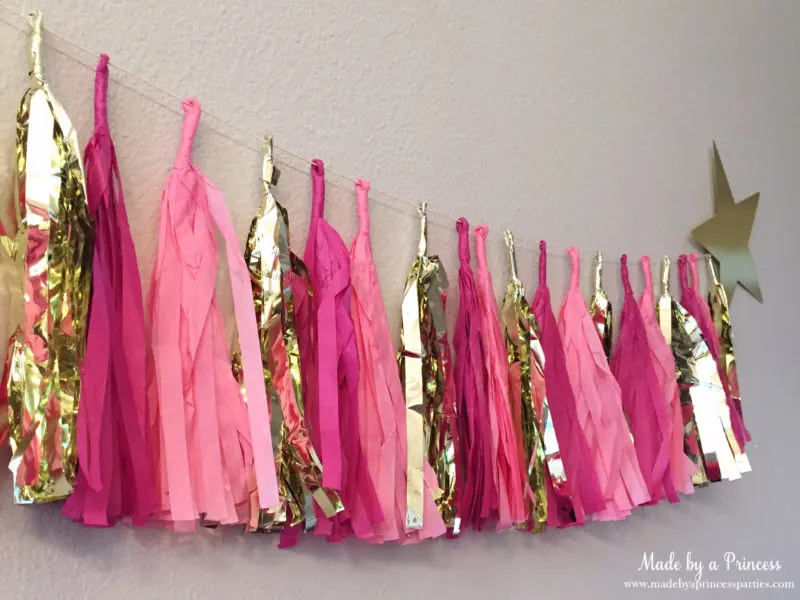 I set up a very easy bar using my new World Market Soiree Butler Tray, tassels from Koyal Wholesale, some gold stars, and pink roses.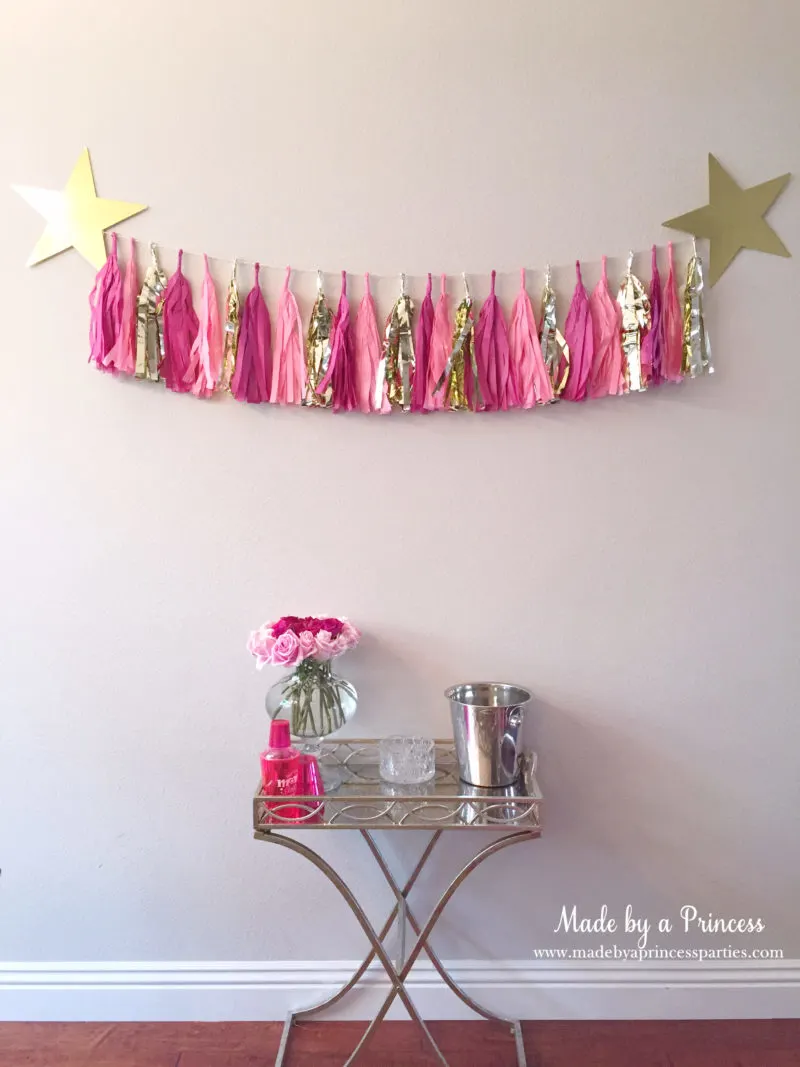 Love this pink shaker!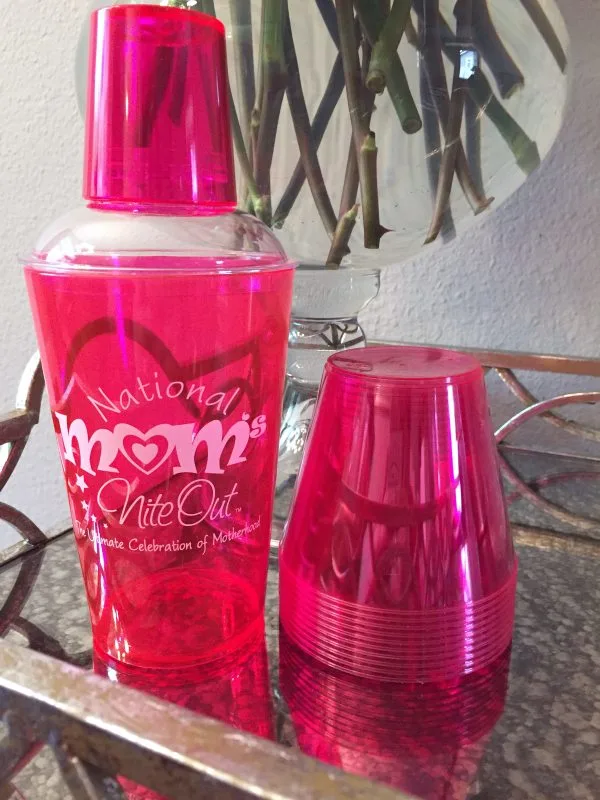 This is a really funny movie!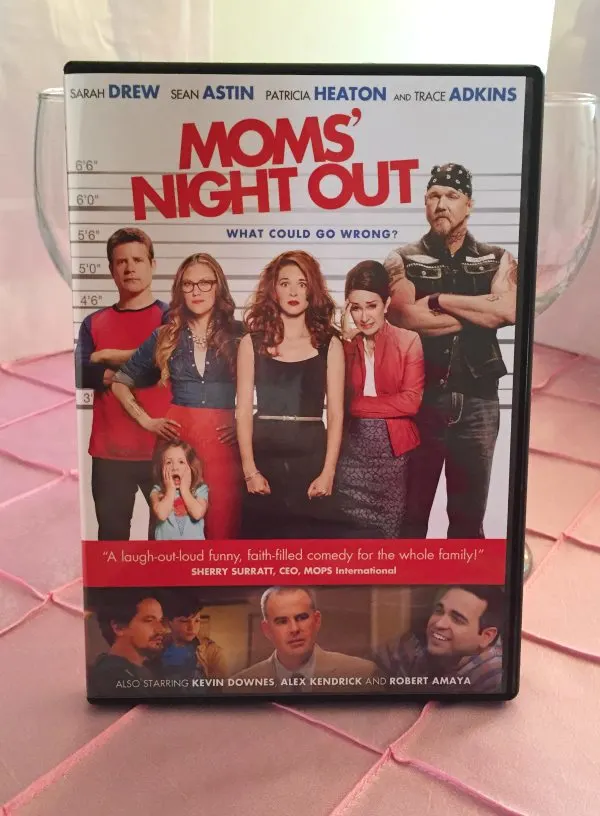 We were supposed to be outside but it was a cold and dreary evening so had to bring the party inside.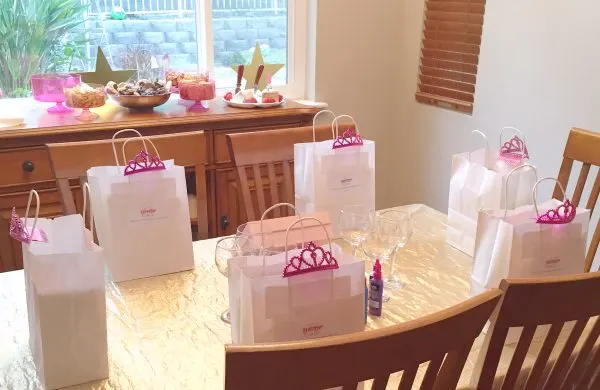 I received bags and favors and added pink tiaras because they're fun and I wanted my friends to feel like princesses too.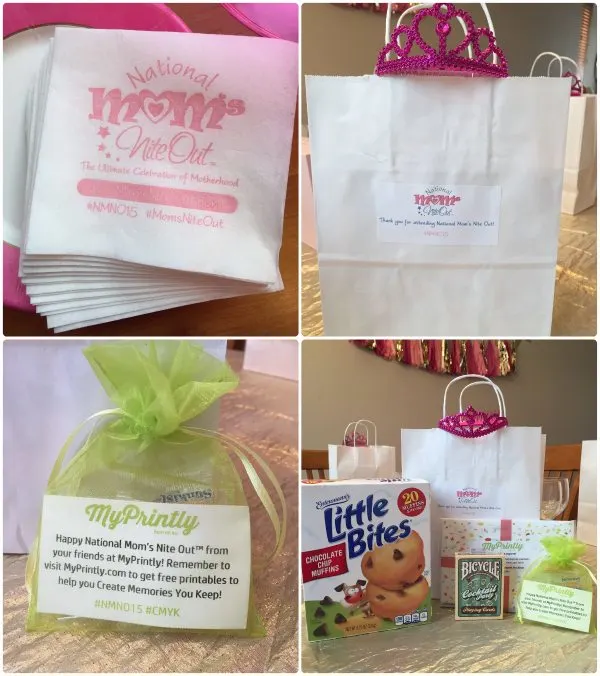 Yummy snacks from Pepperidge Farm & ChexMix!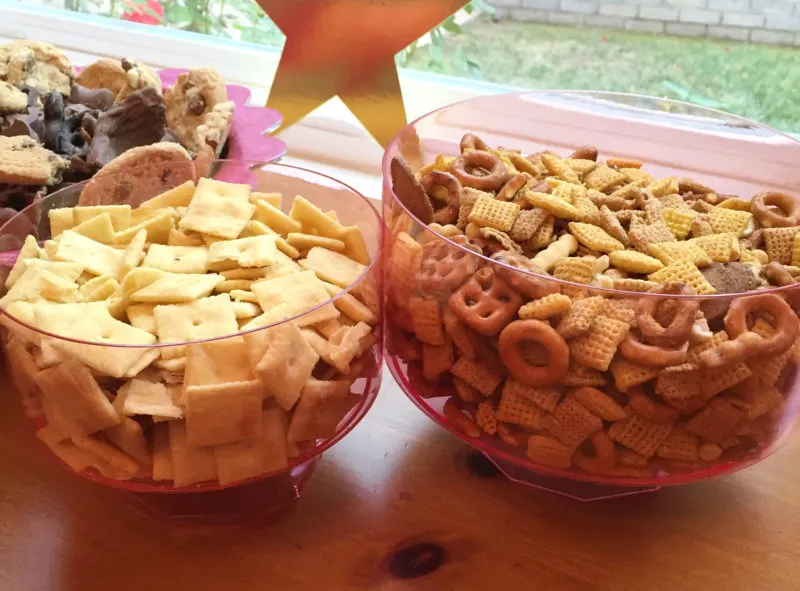 My little girl really wanted to be a part of the fun so we let her help unveil our GlossyBox…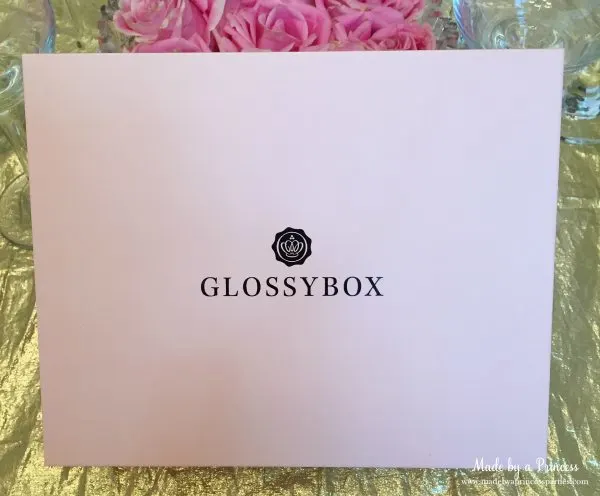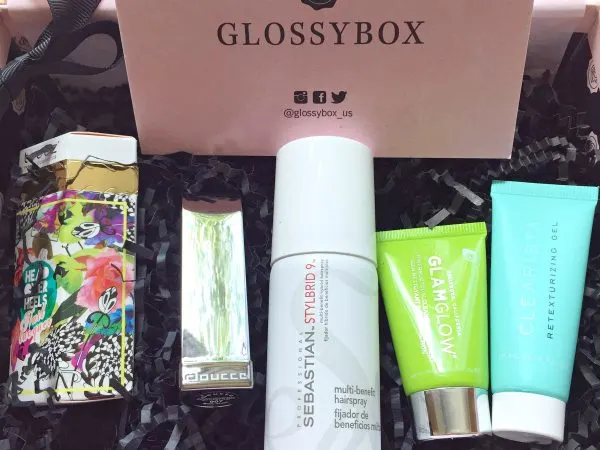 My friends and I had so much fun laughing, giggling, telling mommy stories, eating, drinking, and crafting. My friend, Tricia, there with the big smile is quite the artist and created little wine glass masterpieces. Shelly was pretty happy when Tricia offered to pretty hers up to.
This is what being a member of the "Mommy Club" means to me…great friends to share experiences, stories, laughs, hugs, tears, and Champagne with.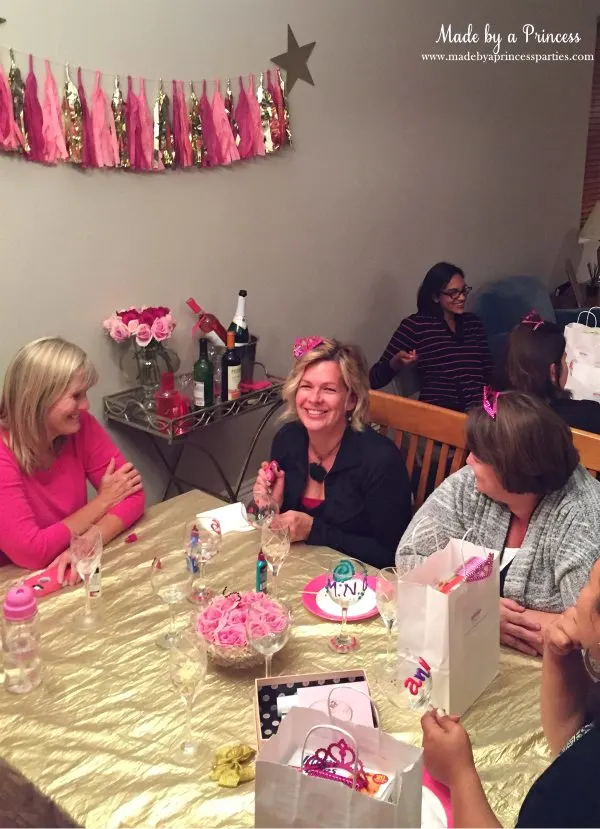 Big big thanks to My Printly from HP, Bicycle, Entenmann's Little Bites, Moms' Night Out, and GLOSSYBOX, as well as BSMMedia for sponsoring this post and for giving me the boost I needed to get together with my girlfriends! #NMNO2015 #NMNO #NationalMomsNightOut
This review is based strictly on my opinion. Others may have a different opinion or experience with the product listed above. I was provided the sample free of charge by the company or PR agency and I have given my honest opinion. No other type of compensation was received for this review.