Create fun and easy Cricut Joy projects in 15 minutes or less for the grad in your life! Complete step by step tutorials for making a graduation card, coffee mug, and custom face mask below!

What's compact, portable, crafty, and super cute? The Cricut Joy of course! Join me as I show you how to make 3 easy Cricut Joy projects perfect for the grad in your life.
This is a sponsored post written by me on behalf of Cricut. All opinions are 100% mine.
*post includes affiliate links
3 Easy Cricut Joy Projects
I'm so excited to be sharing this brand new product from Cricut with you! Today we'll be making a graduation card, coffee mug, and custom face mask using the products shown below.
What is a Cricut Joy?
Cricut Joy is a powerful new cutting machine that can help you create a birthday card, custom mug, or a gift in minutes. It is about half the size of the Cricut Explore Air 2 and is cute as a button. It's fun, functional, and really easy to use.
My mom stopped by earlier this week and I made a card in minutes while we were talking. It's so easy to make quick projects with this machine! I could see this easily becoming my DIY best friend.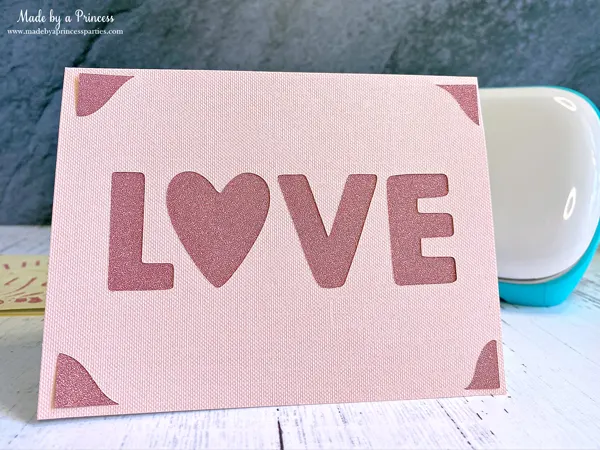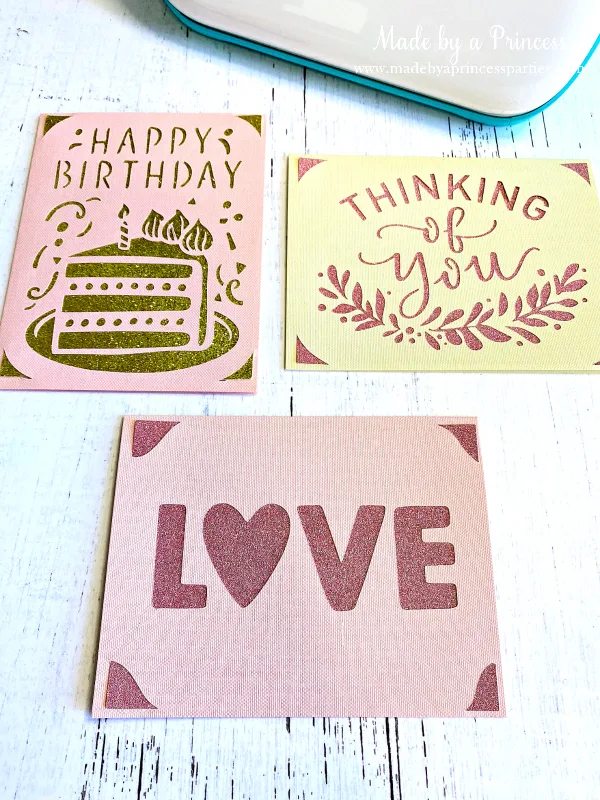 You can even create your own custom insert using a Cricut Joy pen.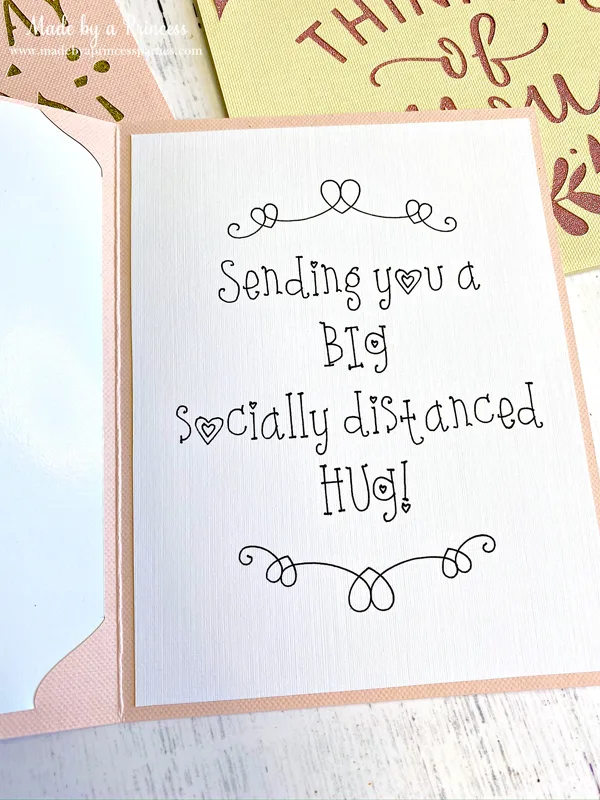 Compact and Portable
Aside from being ridiculously cute, it's also compact and portable. It comes Bluetooth ready so you can take it from one room to the next, on the coffee table or kitchen counter, by the pool, in an RV, at a campground, or on your deck overlooking the ocean. All you need is a power outlet and an internet connection.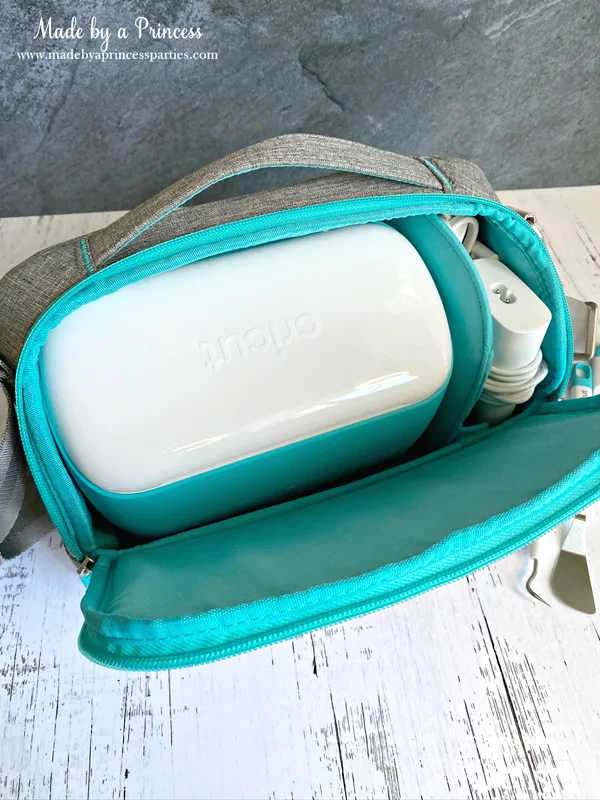 In addition to using a desktop or laptop, as long as you have the Cricut App, you can design on your phone or iPad.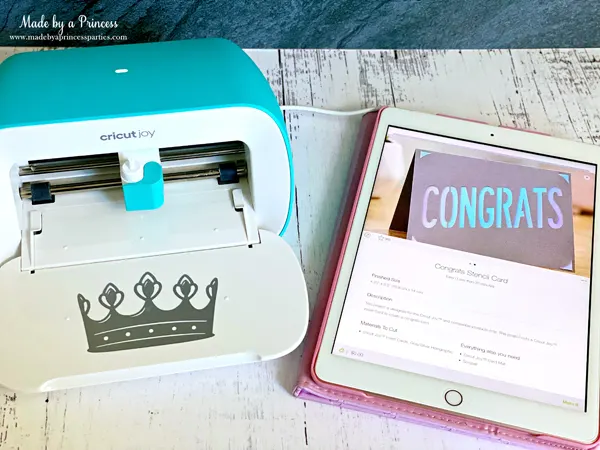 Use the carrying case to store it and to take it on the road with you. If you are a member of a craft group, mommy group, wine club, etc…you can easily pack it up and take it with you. Impress your friends with custom wine glasses made on the spot!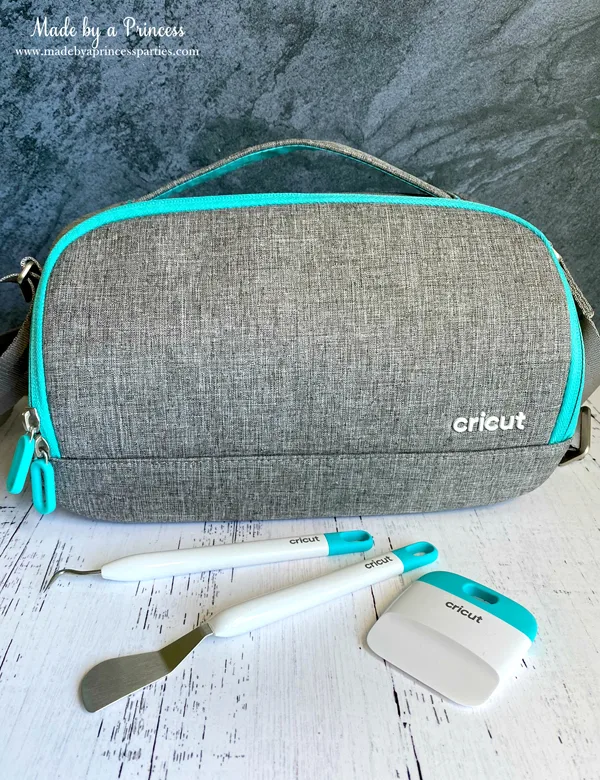 Mats are Optional
One of the best things about this little machine is that you don't need a mat. Yes, you read that correctly…you don't have to use a mat! The Cricut Joy uses something called Smart Vinyl which allows you to create a vinyl decal up to four feet long! It's pretty amazing.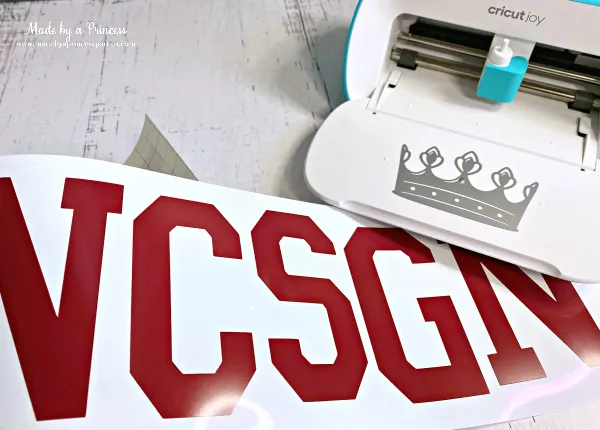 I created a graduation garland to put on our front door for my son and was able to cut 4.25″ letters spelling out "CONGRATS GLENN" using one roll of Smart Vinyl. The graduation cap was made with black cardstock and my Cricut Explore Air 2. You could also use a Cricut Maker.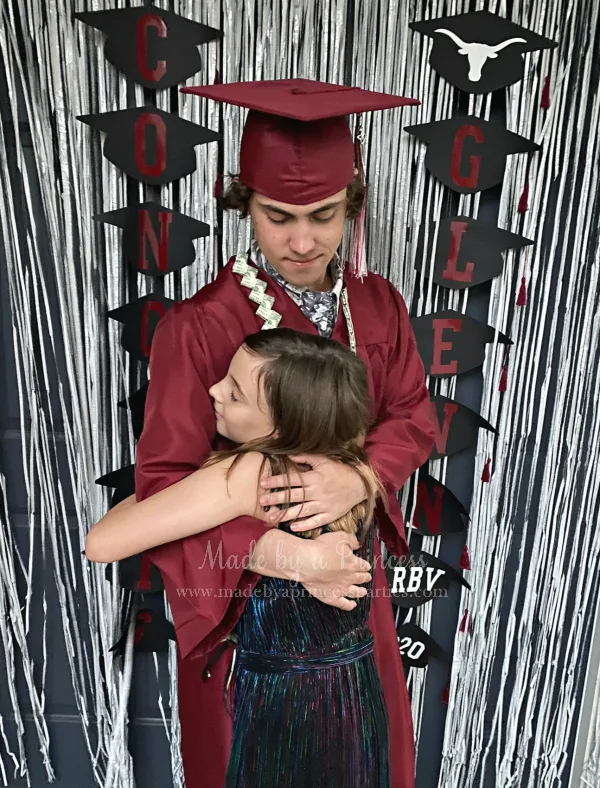 Cricut Joy Setup
Set up for your new Cricut Joy is so easy. Plug the machine in, choose "Cricut Joy" under machine selection, follow the prompts, and start creating.
Next, you will be prompted to create your first project. I chose the crown because it goes pretty well with my brand. Your brand new Cricut Joy comes with some materials to play around with so you really can plug in your machine and create something in about 5 minutes.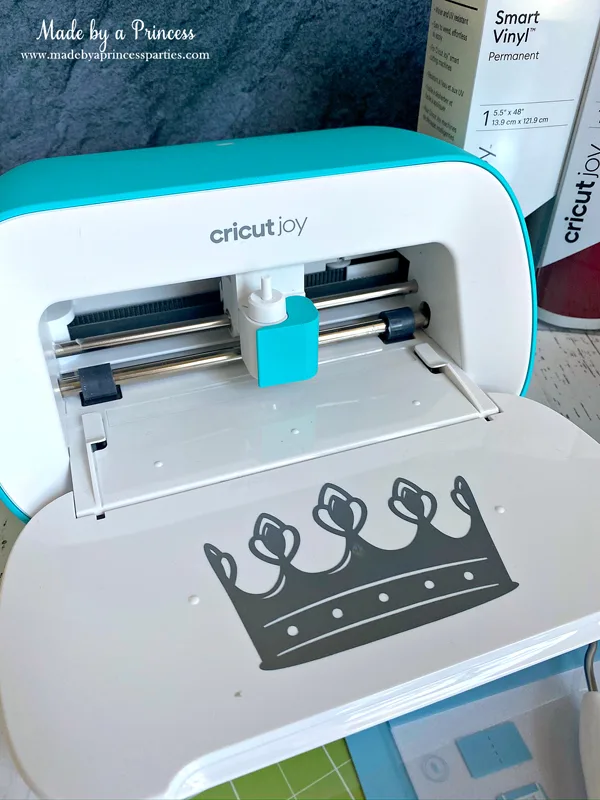 You can design on a desktop or laptop as long as it is Bluetooth capable. My computer does not have a Bluetooth option so I had to purchase a Bluetooth Dongle. Plug it into a USB port and you're all set.
What All Can the Cricut Joy Do?
The Cricut Joy can do so many things! After I made my tiara test cut I immediately started making labels using the Smart Label Writable Vinyl. I updated my home office a bit last week with cube storage from Target and the pegboard system from IKEA. I made labels for the pegboard cups, the paper organizer, and my glitter cabinet. (Yes, I have a glitter cabinet because I'm obsessed with glitter!)
Some of the other things you can make with the Cricut Joy are:
Custom T-shirts (perfect for family trips to Disneyland!)
Cards (including addressing envelopes)
Planner Stickers
Labels for Organizing
Jewelry
Banners
Farmhouse Signs
Photo Props
Gifts
Party Decorations
Coasters
The possibilities are endless! I'm going to share three little Cricut Joy projects I made for my son. He is graduating from high school so I made a graduation card, custom mug (filled with candy and money), and a custom mask to wear in the drive through graduation ceremony.
How to Make a Greeting Card for Graduation
Can't get to the store to buy a graduation card? You can make your own in less than 15 minutes! To make a card you will need the following supplies:
Open Cricut Design Space and search for a graduation card.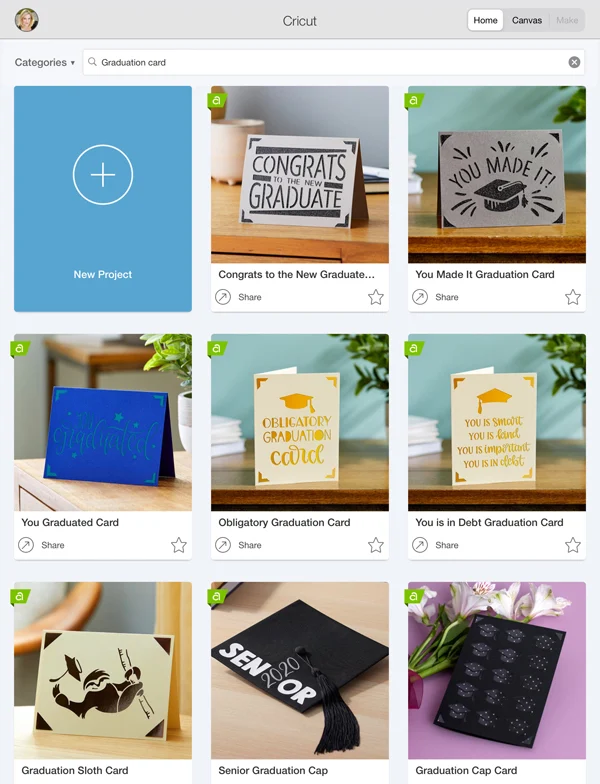 Once you find the design you like, slide one of the pre-folded cards between the layers of the Card Mat. Remove the mat protector (don't throw it away!) and press the top of the card onto the sticky side of the mat.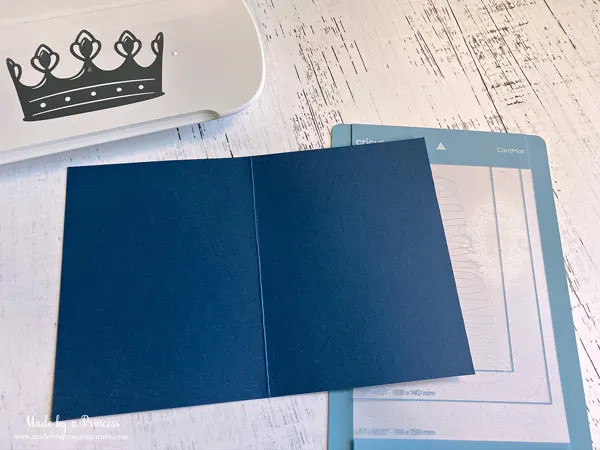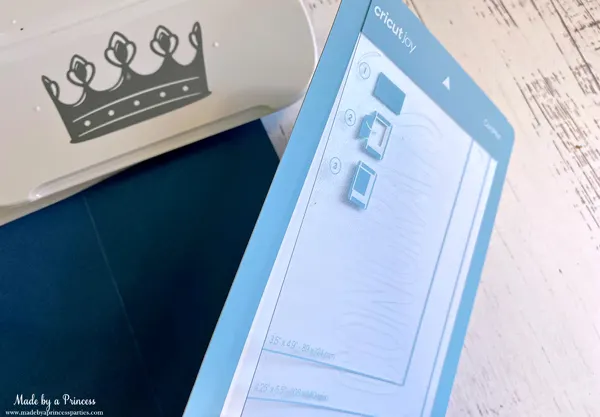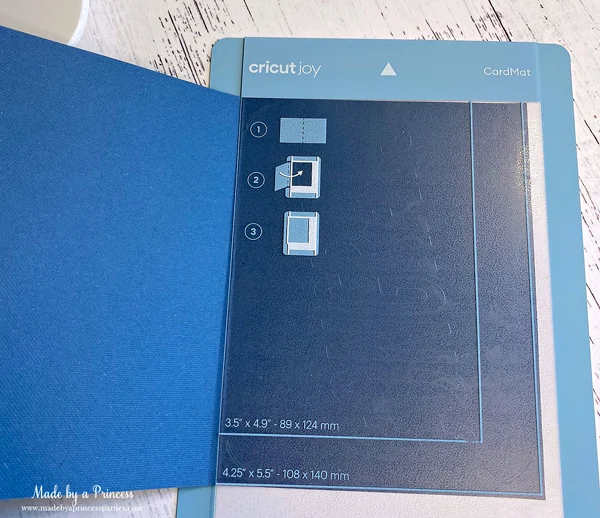 Back in Design Space, click "Make It" in the lower right corner of your project.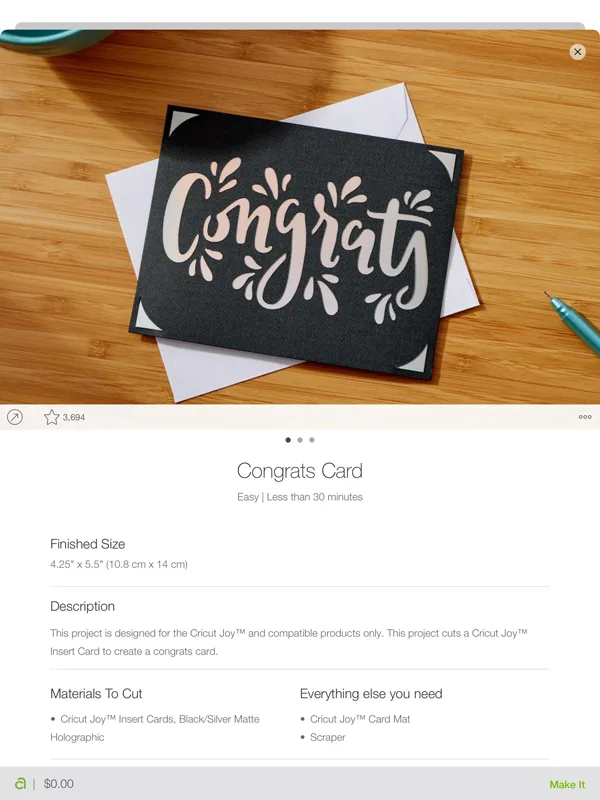 It will ask you how you will load your materials, choose, "On Card Mat" then click the "Insert Card – Cardstock" option under Material Set, load Card Mat into the machine, and then click "Go".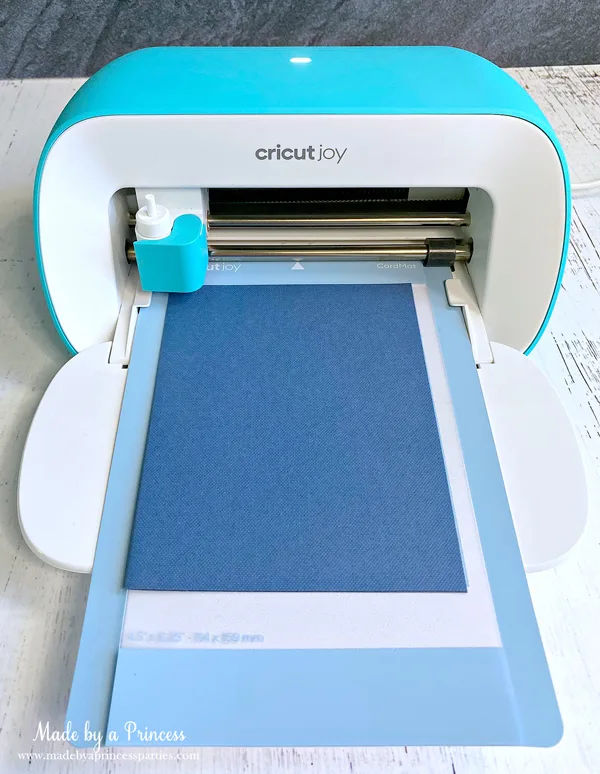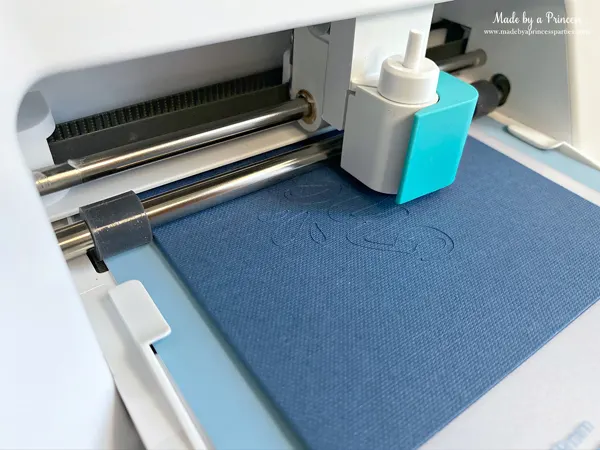 There are no buttons on the Cricut Joy so once you insert your card the machine will automatically grab the mat. When it's done cutting, click, unload the mat, and using the spatula, gently pull off the mat.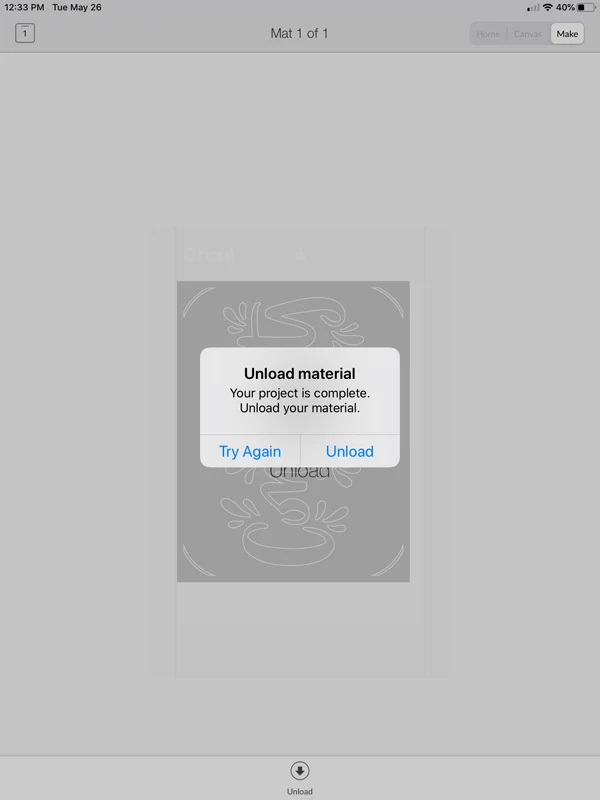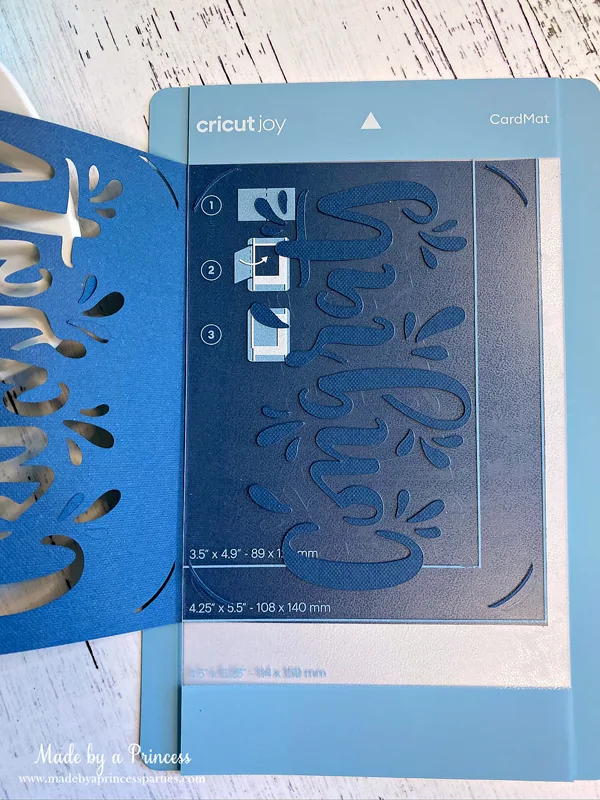 Now, slide your insert card through the corner slots…you're done! If you like you can use a glue pen to make sure the insert doesn't come out.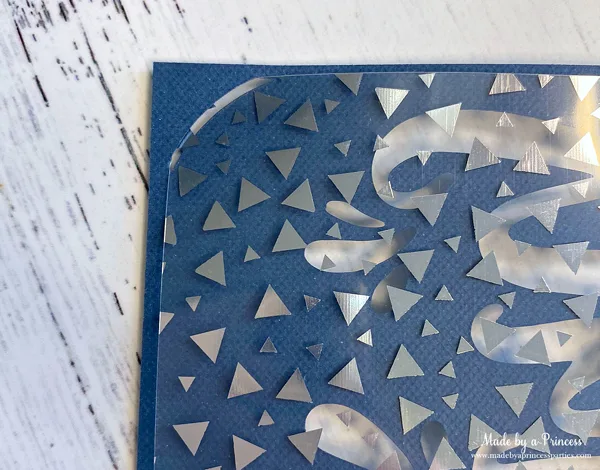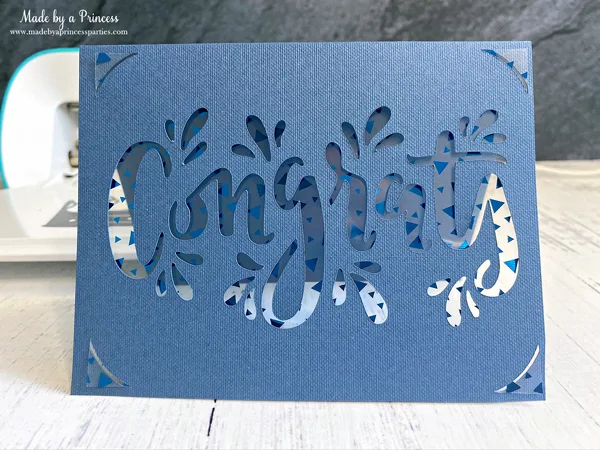 How to Make a Cricut Mug Using Smart Vinyl
Making a coffee mug with vinyl is really easy and makes a great gift. I designed a mug for my son using his school colors and school mascot. This whole Coronavirus quarantine thing has really changed how we celebrate our grads this year but I wanted him to have something to remember this moment in history so instead of "0"s I used a toilet paper image.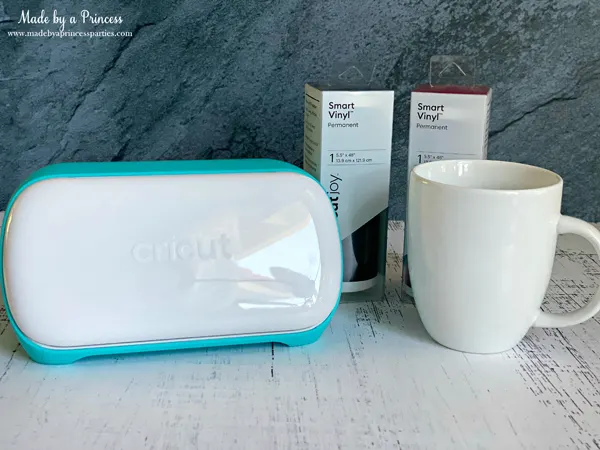 Here's what you need to make this Cricut Joy Project: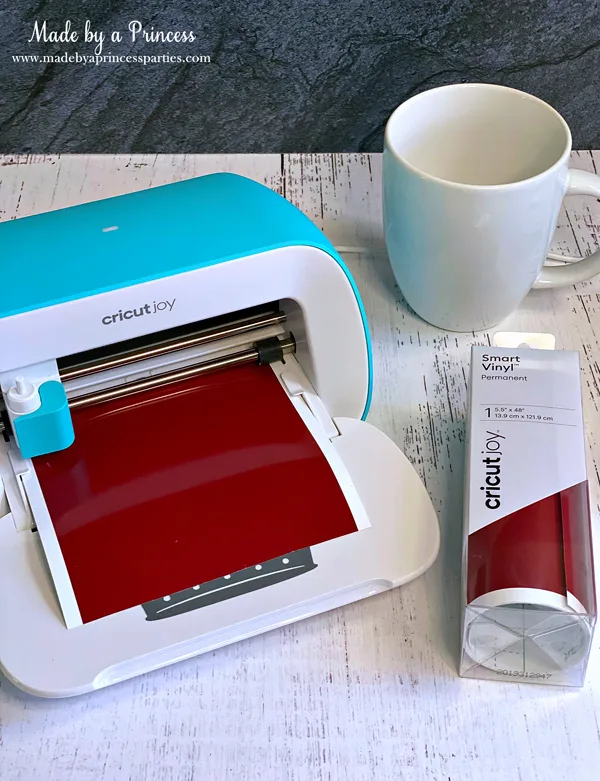 You can choose from many different designs in Cricut Design Space or you can create your own. One of the first things you need to determine is how big your image needs to be because you don't want it too big or too small.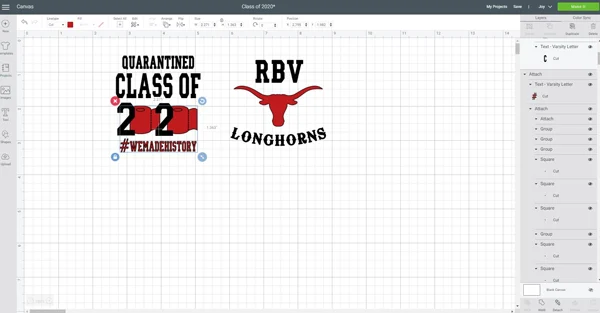 Once you have your design ready, click "Make It", choose "Without Mat", then "Smart Vinyl – Permanent". You will be prompted to load your material and once you do click, "Go". The Cricut Joy rollers will grab the vinyl and start cutting.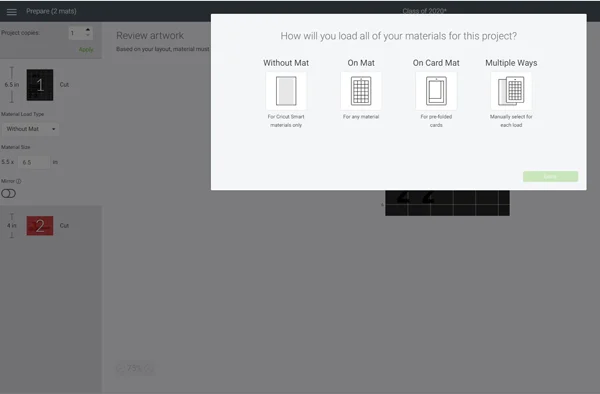 When your decals are done, weed the image and get your transfer tape ready. Cut a piece of transfer tape slightly bigger than your image, remove the backing, and place it over your decal. Use your Cricut Joy Scraper to remove bubbles and to ensure the vinyl has adhered to the tape.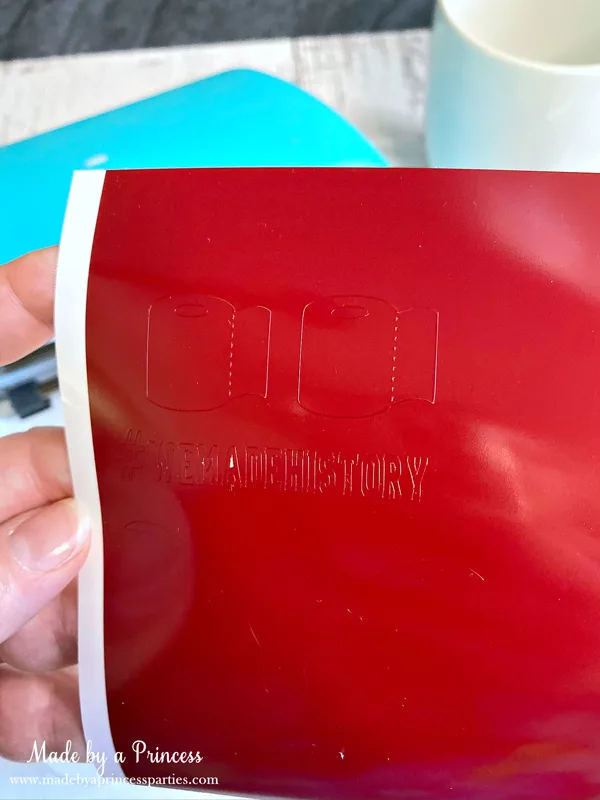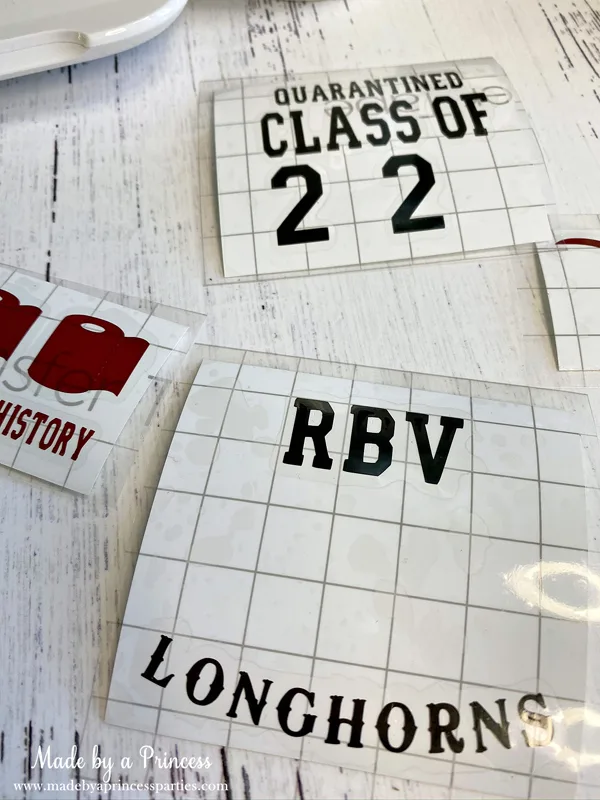 Now transfer your image to the mug. Use the Scraper Tool to smooth the vinyl and slowly remove the transfer tape. If you are layering, make sure to put the bottom layer down first.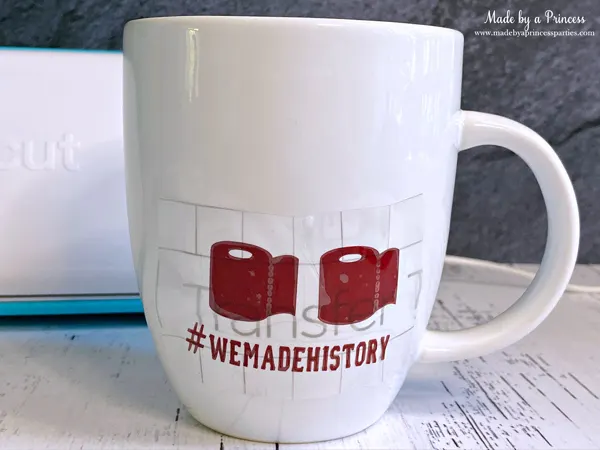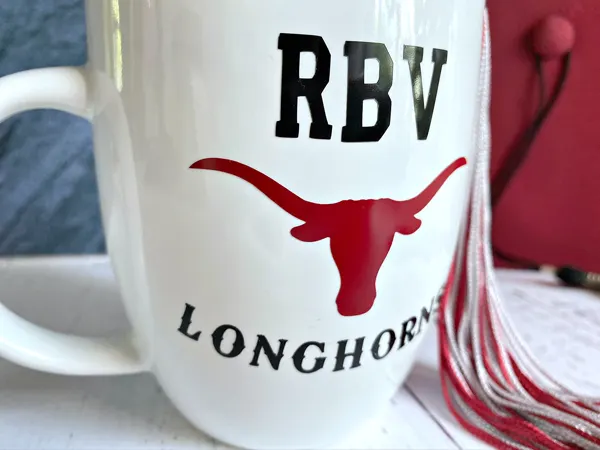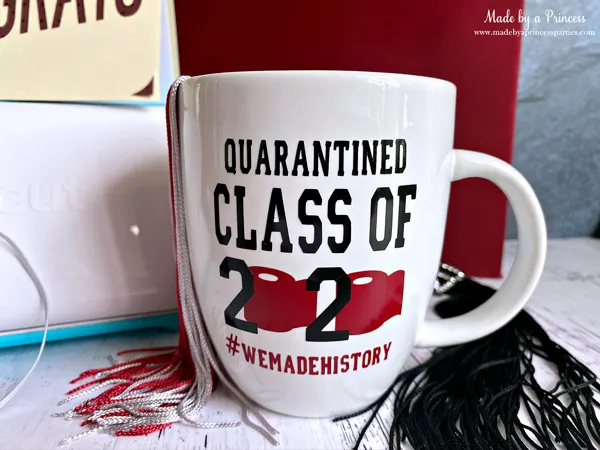 How to Make a Custom Face Mask Using Vinyl
Unfortunately, all traditional graduation ceremonies have been canceled due to COVID19 but that doesn't mean we can't still honor our grads. Thankfully, my son's school did a drive through graduation. One of the rules was that everyone in the car had to wear face masks so I decided to make one for my son that matches his school colors and cap and gown. If you are into sewing you can make your own contoured mask as well using the same pattern I used from SewOside.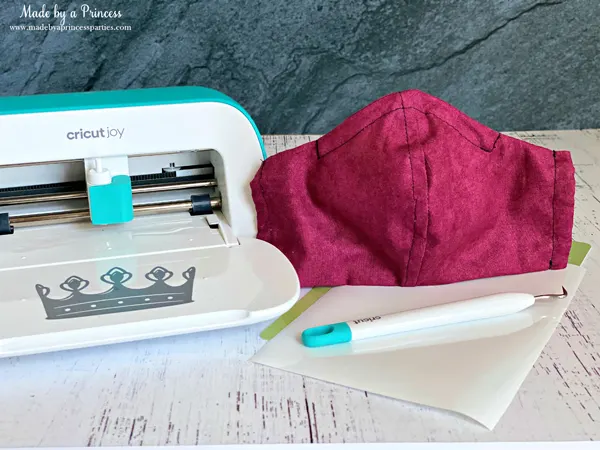 For this Cricut Joy Project you will need the following:
I used basically the same design for the face mask as I did for the mug but I did adjust the size. When creating a custom face mask image it is imperative your design does not impede your breathing. Your design should be limited to the outer edges of the face mask.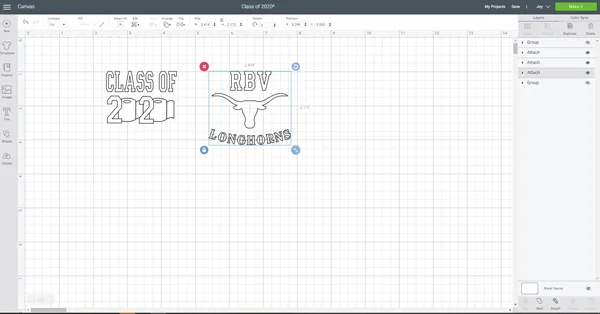 While Cricut has a whole collection of products made specifically for the Cricut Joy, you are not limited to using those materials. You can use Cricut Everyday Iron On vinyl with the Cricut Joy as long as you use the Cricut Joy Mat. I did not have Smart Iron On in white so I used a bit of Everyday Iron On and it worked perfectly.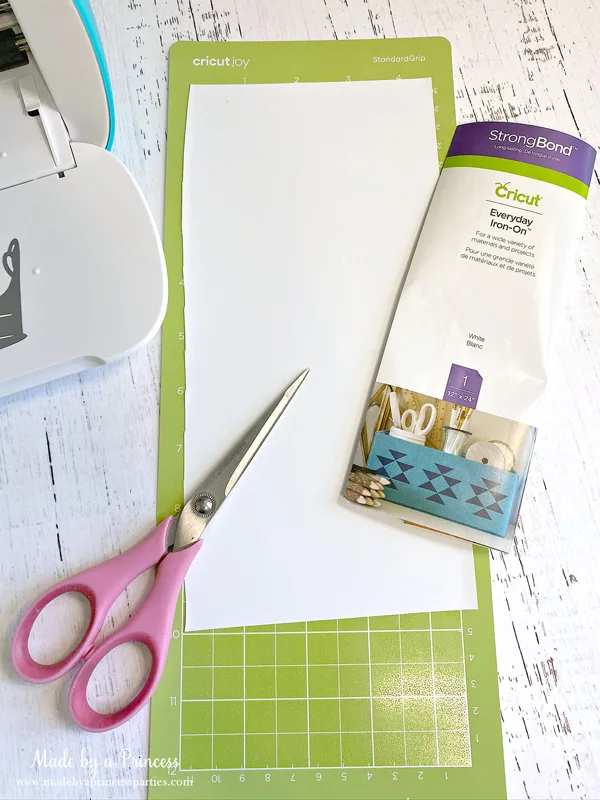 Make sure to choose the "On Mat" option along with "Everyday Iron On" before loading your materials in the machine.
Once your vinyl is ready, carefully weed the image, and turn your Easy Press Mini to the medium setting and lightly press for 25 seconds. Check the Cricut Heat Guide for more setting options.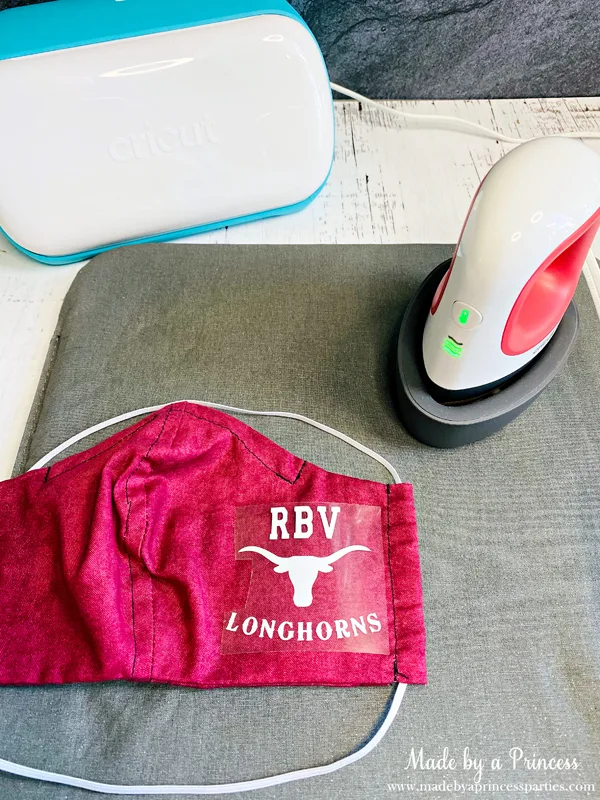 Let cool and carefully peel off the transfer tape. RBV class of 2020 graduation…you did it!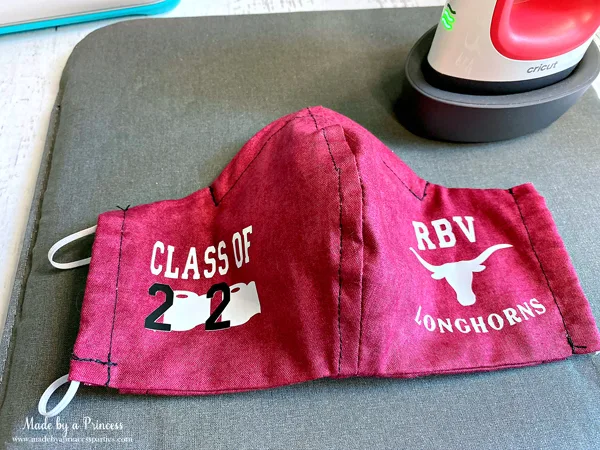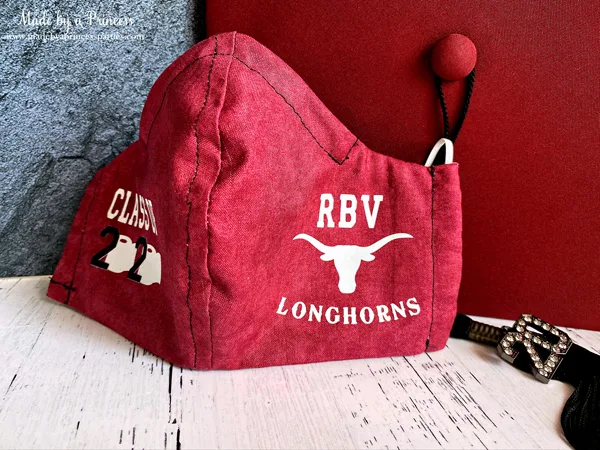 Do I Need a Cricut Joy?
Yes, you absolutely need the Cricut Joy! I think you will find that the Cricut Joy is the perfect craft companion. It's small, compact, portable, super easy to use, and has a wide range of tools and materials available to suit all of your crafting, decorating, organizing, or gift giving needs.
How Much Does the Cricut Joy Cost?
The Cricut Joy is under $200. You can purchase the machine on Cricut.com, at Joann Fabric, Michaels, and Hobby Lobby.
Which Cricut is Best for Beginners?
You really can't go wrong with any Cricut products. My mom has gotten into card making lately and I told her she should check out this machine. She doesn't have any experience using something like this but I'm confident she would be able to get this setup all on her own. The Cricut Joy is perfect for beginners and seasoned crafters alike.
I hope you enjoyed these three easy Cricut Joy projects! What do you think of this powerhouse of a machine?!
More Cricut Crafts, Tutorials, & Ideas